'Q THE KINDNESS™
---
For us, BBQ isn't just food. It's a way of life embodied through what we call the spirit of BBQ. Like our generous portions, famous Southern hospitality and, above all, simply being kind. As it turns out, kindness is the best way to spread the spirit of BBQ—and it encourages others to do the same. So that's exactly what we're doing through a movement we call 'Q The Kindness™.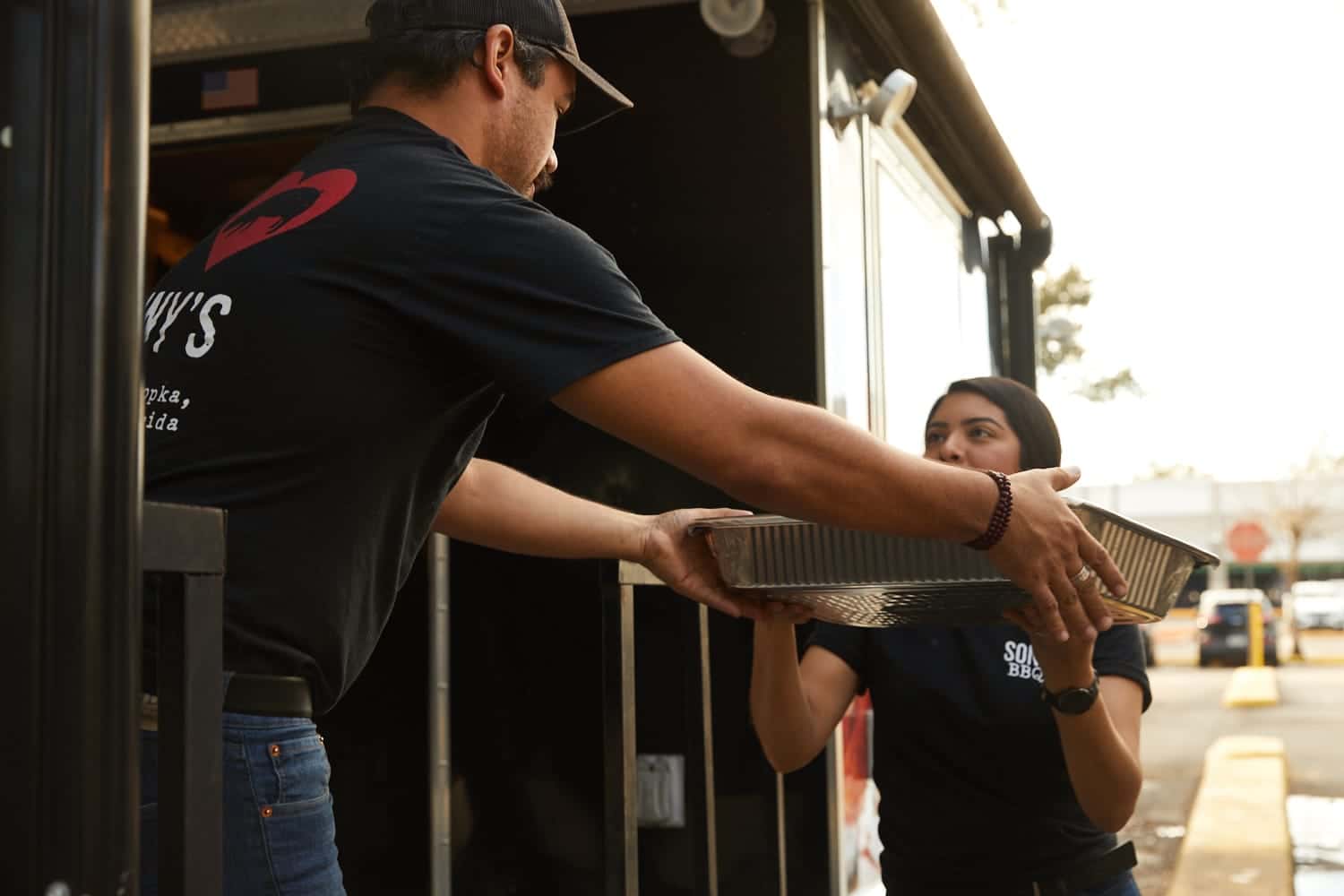 BBQ RELIEF.
---
When Hurricane Michael devastated the Florida panhandle, Sonny's franchisee Chip Dixon knew how to give a community hope.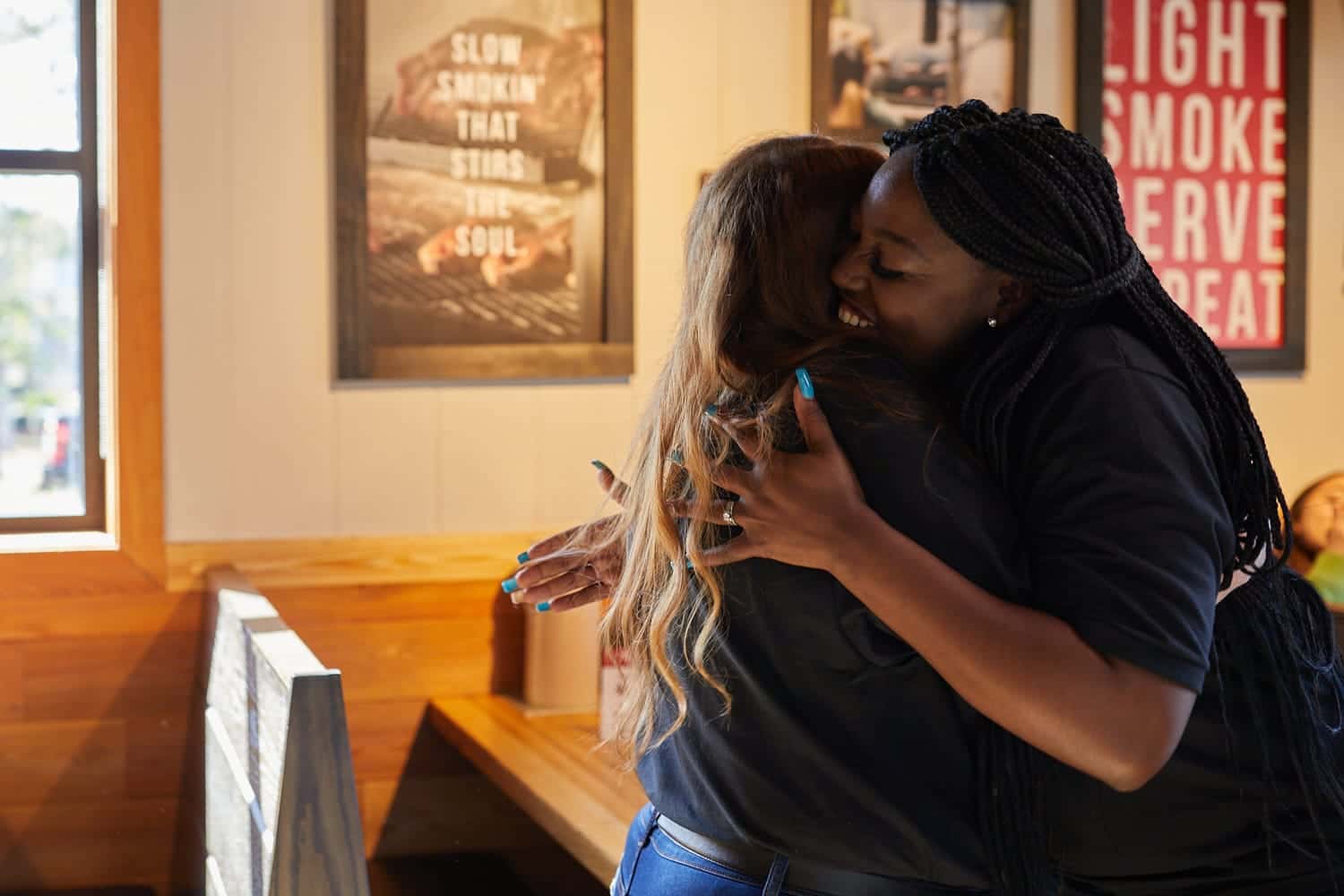 HAVING HER CAKE & FAMILY TOO
---
You don't have to be related to treat someone like family. That's something Sheena and the Sonny's family showed us when they stepped in to surprise a coworker who lost her father.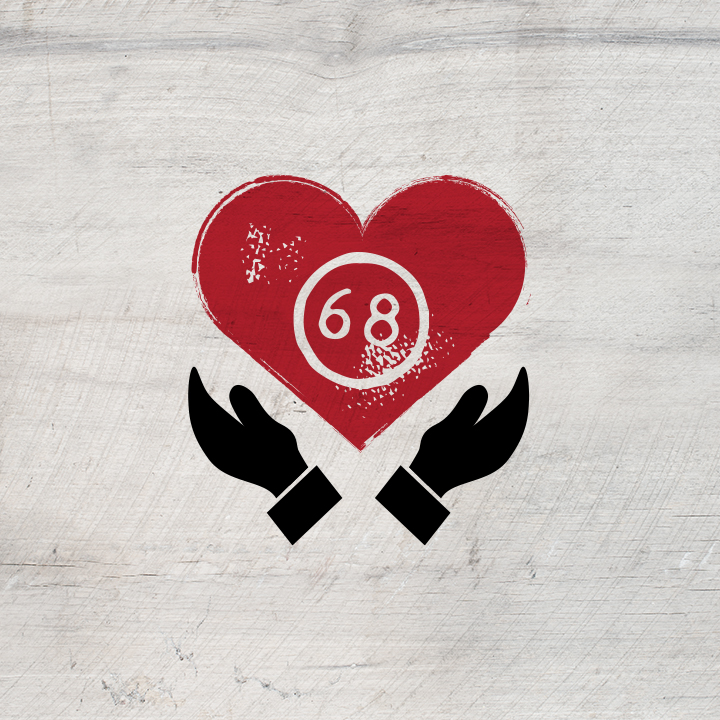 GIVING BACK
---
We're passionate about BBQ and we're equally passionate about people. At Sonny's, we believe part of being a good neighbor is giving back to the communities we serve and supporting what's important to our guests and team members. We know we're stronger together, so we're pleased to support three key areas in our local communities.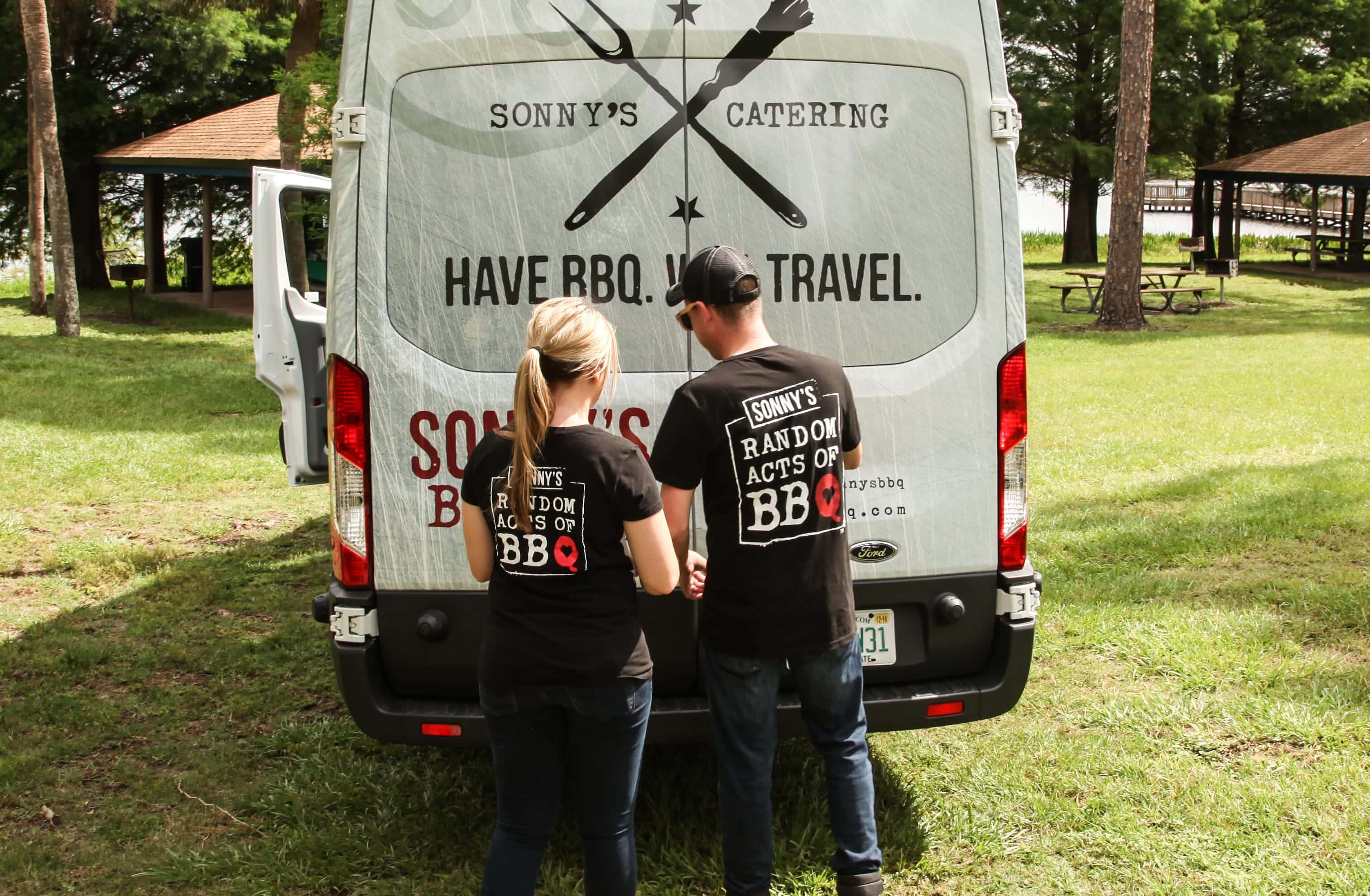 RANDOM ACTS OF BBQ
---
Surprise BBQ feasts are perfect rewards for doing good deeds. And we call 'em Random Acts of BBQ. Since 2014, we've been throwin' 'em for special individuals who selflessly give their time, talents and effort to their communities. Know someone who deserves some delicious recognition? Nominate them for a Random Act of BBQ today.
NOMINATE SOMEONE