GET SOMETHIN' THE WHOLE FAMILY CAN AGREE ON.
Whatever you're celebratin' this season, bring our traditions home to yours with our new Create Your Own BBQ Bundles To Go. Get a table full of favorites with somethin' for everyone by building a bundle for up to 10 people. Smoked slow and ready to go for curbside pickup, drive-thru or delivery.
All bundles come with your choice of:
-Pulled or Sliced Pork, Sweet & Smokey or House Dry-Rubbed Ribs, Chicken, or Hot Links
-Sidekicks
-Garlic Bread or Corn Bread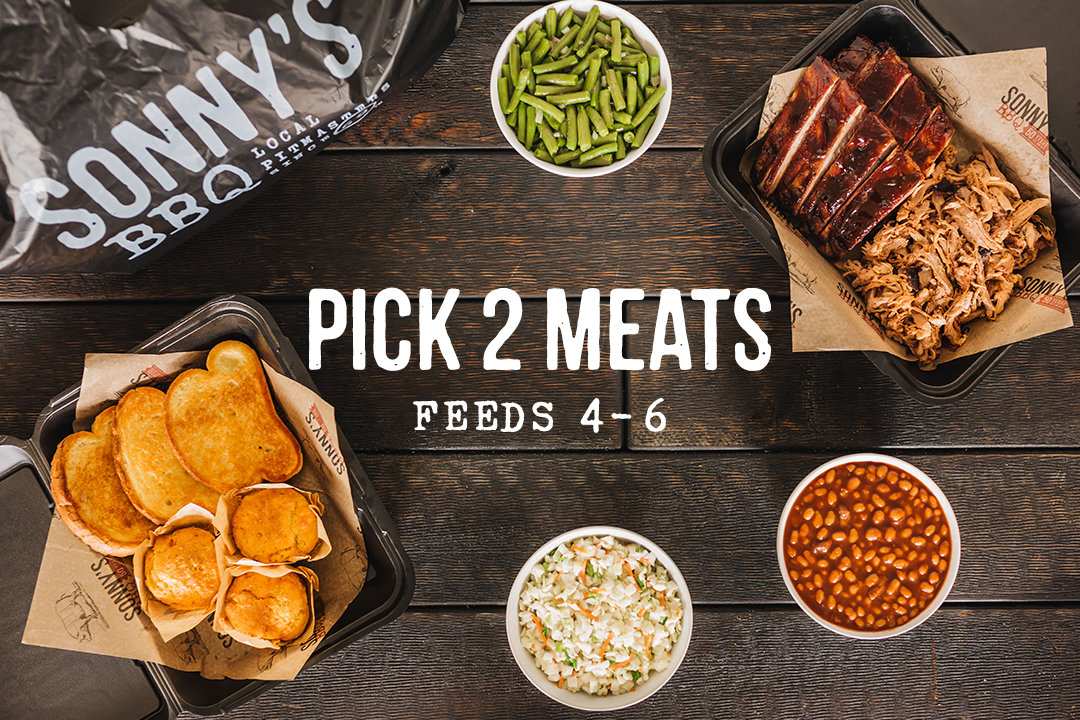 PICK 2 MEATS.
---
Feed up to 6 with your choice of 2 meats, 3 pint sidekicks and bread. Also makes for the perfect bundle for 2 with plenty leftover.
ORDER NOW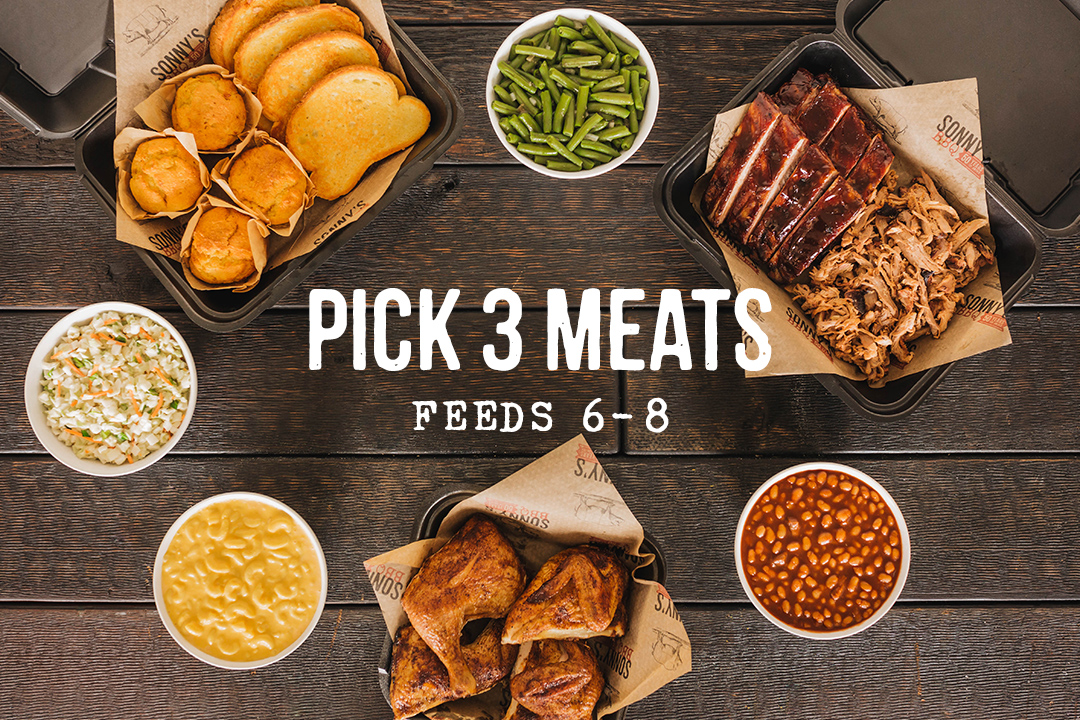 PICK 3 MEATS.
---
Feed your crew of 6-8 with your choice of 3 meats, 4 pint Sidekicks and bread. 
ORDER NOW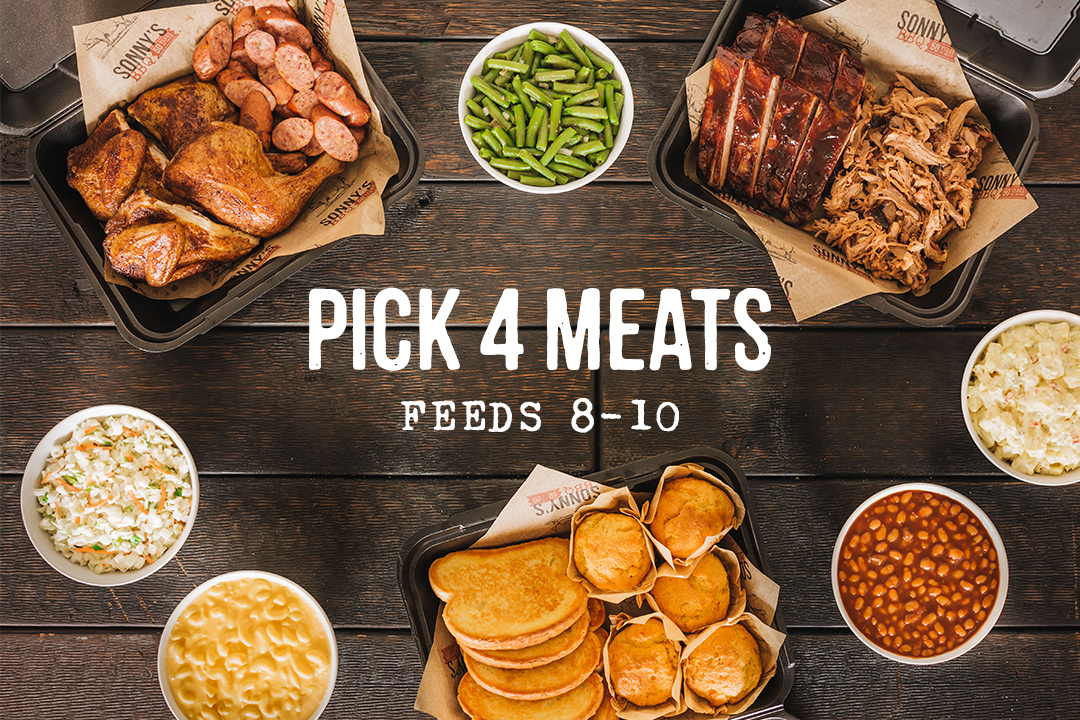 PICK 4 MEATS.
---
Getting the family together? Get something everyone can agree on with your choice of 4 meats, 5 pint Sidekicks and bread.
ORDER NOW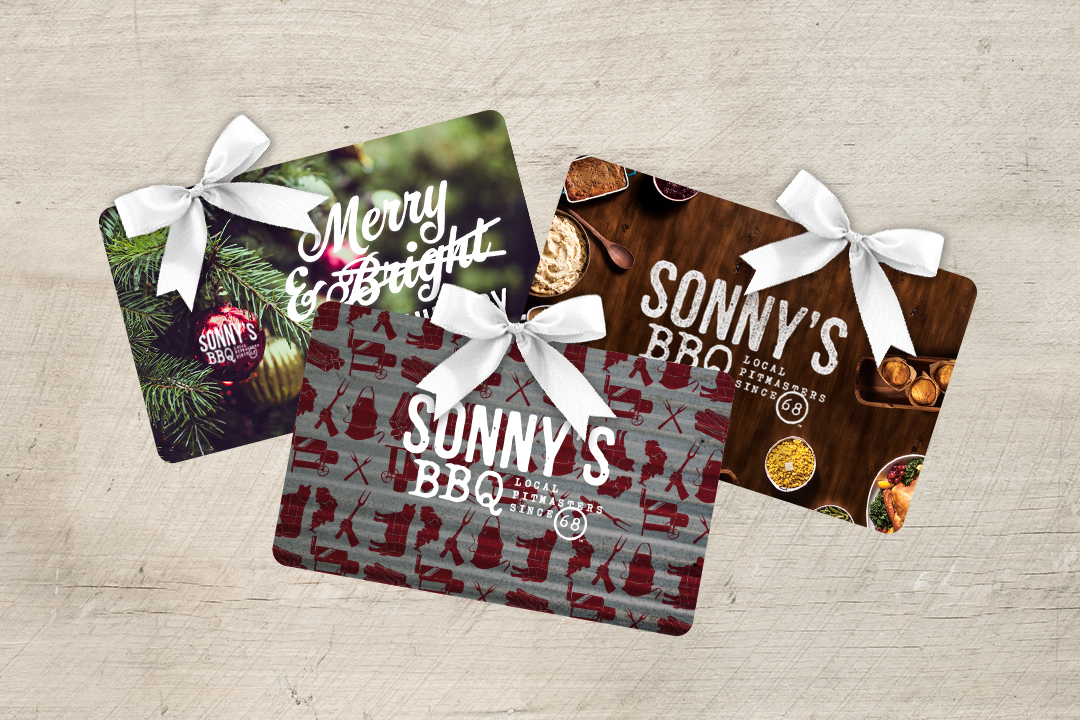 PUT SOME SMOKE IN THEIR STOCKING.
---
It's not too early to start thinkin' about checkin' off that list. Got a BBQ lover in your life? We know just the thing. Swing by your local Sonny's to pick up a gift card, order one online, or have an e-gift card sent right to their inbox.
SHOP GIFT CARDS