Sonny's Surprises Team Members with #RandomActsofBBQ for Spreadin' Kindness  
At Sonny's, our team members are at the heart of everything we do. They go above and beyond to help us spread the spirit of BBQ one good deed at a time. We could not be more grateful for their kindness. We are so appreciative that we have such kindhearted team members who are always looking for new ways to touch the lives of the people around them.
---
Our Sonny's team members had the chance to nominate a colleague they thought was deserving of a little extra recognition for spreadin' kindness in their communities. We know we have some of the most incredible people in our Sonny's family, and it was no surprise when we received an overwhelming number of nominations. We chose eight team members to surprise with a #RandomActofBBQ award for their selfless good deeds.
---
Betty Finch
---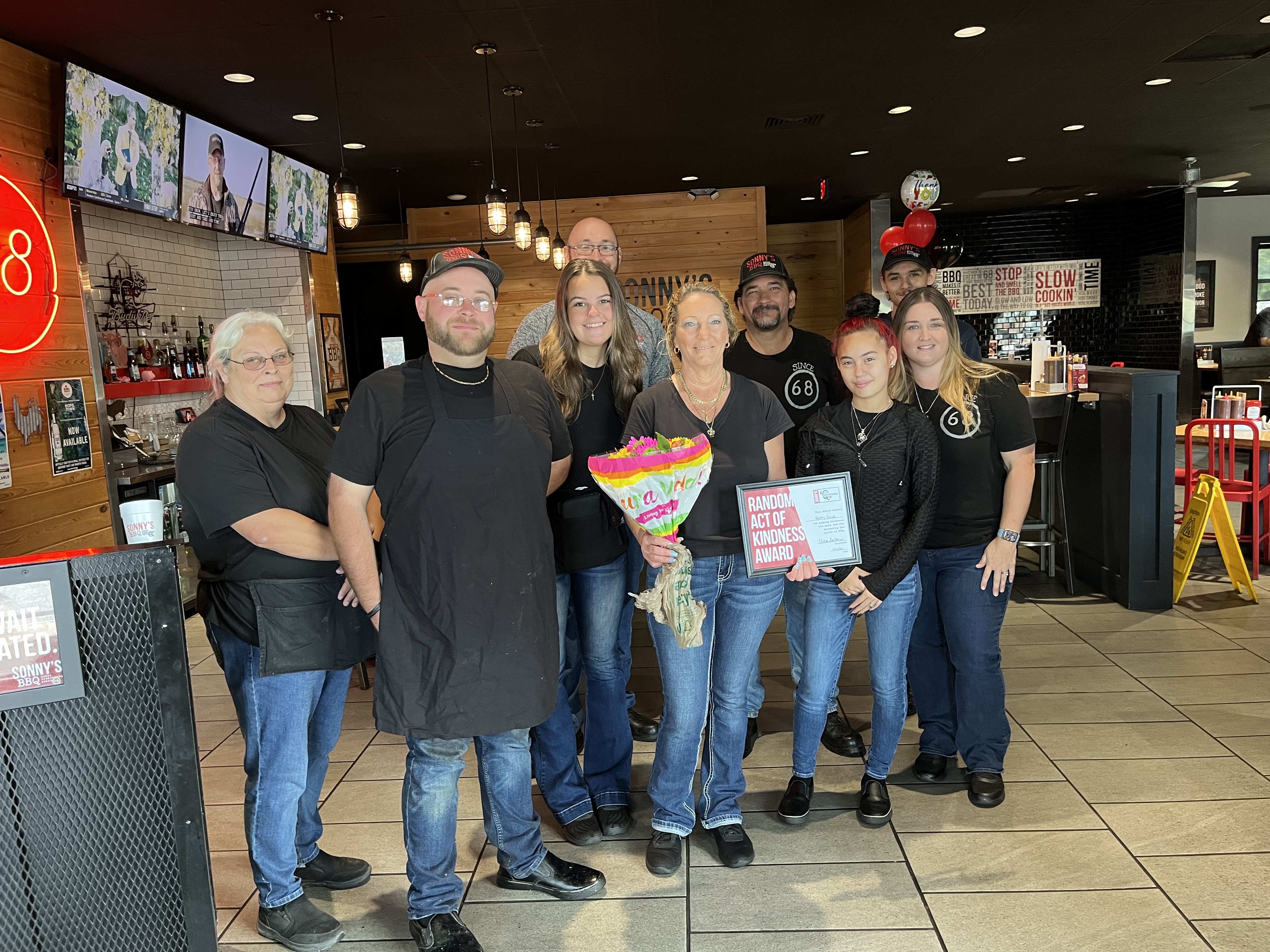 ---
Team members in Bushnell nominated Betty for a #RandomActofBBQ for her kind heart and willingness to help others. They rave about her infectious smile and upbeat personality. She loves working for Sonny's and even calls it her "fun job". Betty is known for trying to cheer up her team members when they are having a tough day and will go out of her way to put a smile on their faces.
She is also always looking to help the next person in need. For example, Betty came to the aid of a new team member. Around Thanksgiving, that person had recently lost her mother and her car, and she was on bed rest due to sickness. Betty heard this team member was struggling to make ends meet and wanted to lend a hand. She gave her new team member $300 of her personal money to help her with bills and holiday expenses. It was a kind act that made a big difference in her team member's life.
---
Nicole Howard
---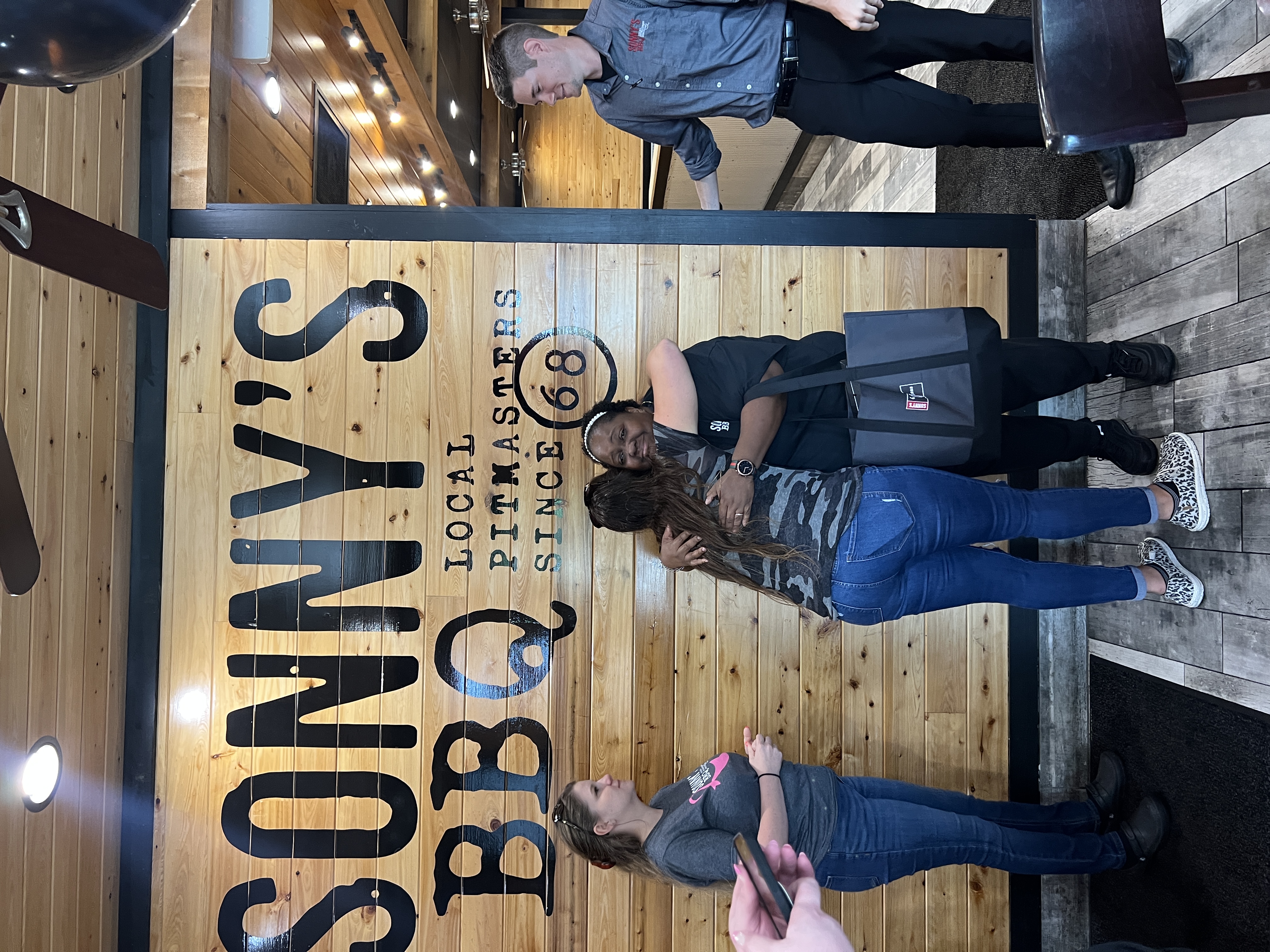 ---
Nicole has been with Sonny's for nearly 20 years and currently works at the Deland Sonny's location. Her fellow team members nominated her for a #RandomActofBBQ for being a star team member. Nicole treats every person she encounters with kindness and goes out of her way to make a positive impact. She has been through trying times but never missed a beat or lost her positive attitude. Nicole tragically lost her mother and niece in a house fire a few years ago and has been raising her two nephews in addition to her own children ever since.
---
She loves making her team members feel appreciated by bringing in a cake for their birthdays, or bringing them gift cards when they cover her shifts. When asked about Nicole, her manager Wade said, "She is the example we all should strive to be."
---
Rori Farner
---
---
Rori was surprised with a #RandomActofBBQ after being nominated by her coworker and friend. She is a server at the Kingsley location and was awarded for her heart of gold. Rori is known for being a team player and going out of her way to help others in need. She is the first to help wherever she is needed in the restaurant. She is appreciated by her team for all her hard work and dedication to Sonny's BBQ.
---
Rori loves spreadin' kindness and often joins her team in kindness activations around their community. She recently went with her team to share an act of kindness with a nearby hair salon. Her loving and caring personality doesn't stop when she's off the clock. In her free time, Rori showed compassion for a team member who was having a tough time with their home life. When she heard they were struggling, she dropped flowers off at their home. The small gesture went a long way to put a smile on her friend's face.
---
Journie Gaskins
---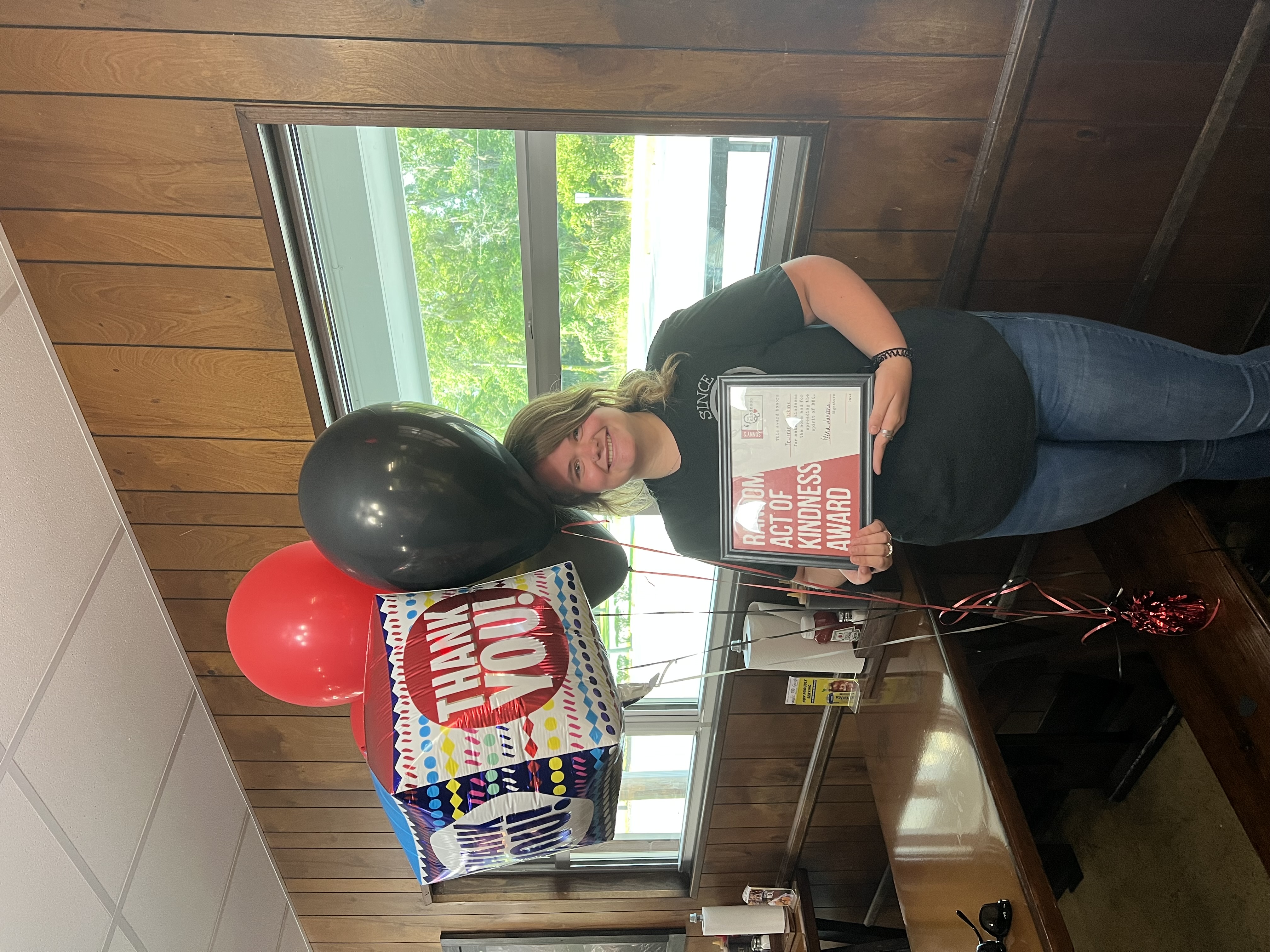 ---
Journie is a server and cashier at the original Sonny's on Waldo Road. She was nominated for a #RandomActofBBQ for her willingness to help everyone. Her team refers to her as an absolute ray of sunshine, and they can always count on her to walk in with a smile on her face.
---
Every time Journie comes into work, she shows up a few minutes early to ensure she has time to walk around the store and greet every team member by name and ask how they are doing. If a team member has been out for a couple of days, she notices and will check in on them to see if they are okay. We are so grateful that Journie and her caring soul are a part of the Sonny's family.
---
Share a Kindness Story With Us
---
Sonny's is always searchin' for inspiring stories of kindness, and we love hearin' all the kindness our communities have to offer. Do you have a story of a time when you or someone close to you experienced kindness? If so, share your stories with us at QtheKindness.com.