Sonny's Continues Surprising Team Members with #RandomActsofBBQs for their Kind Acts 
Our team members make Sonny's the brand it is today. They go to work every day and carry out our core values with every guest they encounter. They treat everyone with kindness and lend a helping hand to those in need. As we continue to celebrate their kind acts, here are the stories of a few more team members we surprised with #RandomActsofBBQ.
---
Shanita Colzie
---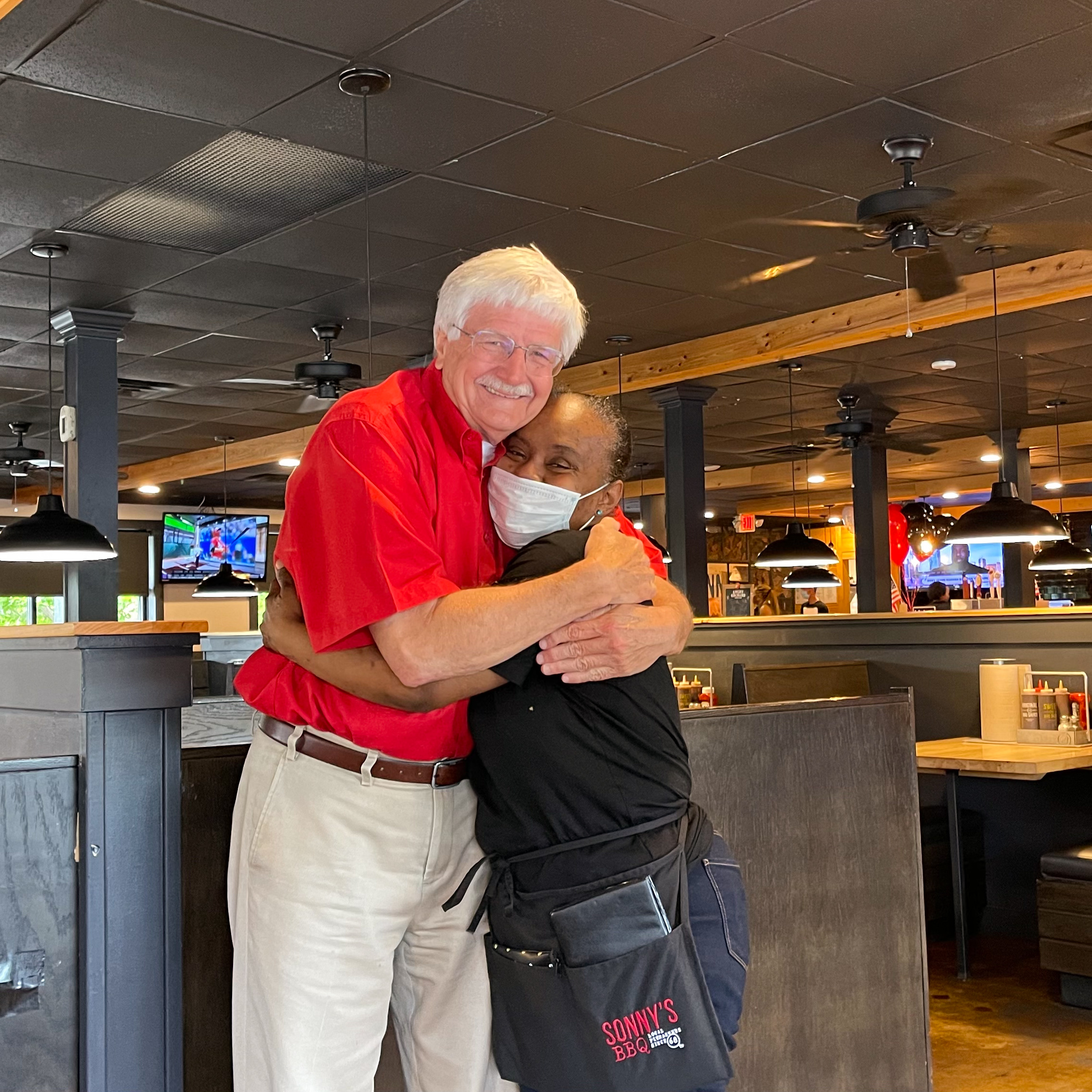 ---
Shanita is a server at the Marietta location. We surprised her with a #RandomActofBBQ for being a great server and treating her guests like family. Shanita goes above and beyond to make her guests feel welcomed every time she sees them.
---
She recently learned that one of her regular guests had fallen on hard times. She wanted to do something nice for this guest to raise their spirits. Shanita invited them into the restaurant and paid for their meal with her own money. This small act of kindness shows how much she truly cares about her guests and their happiness.
---
Dane Hough
---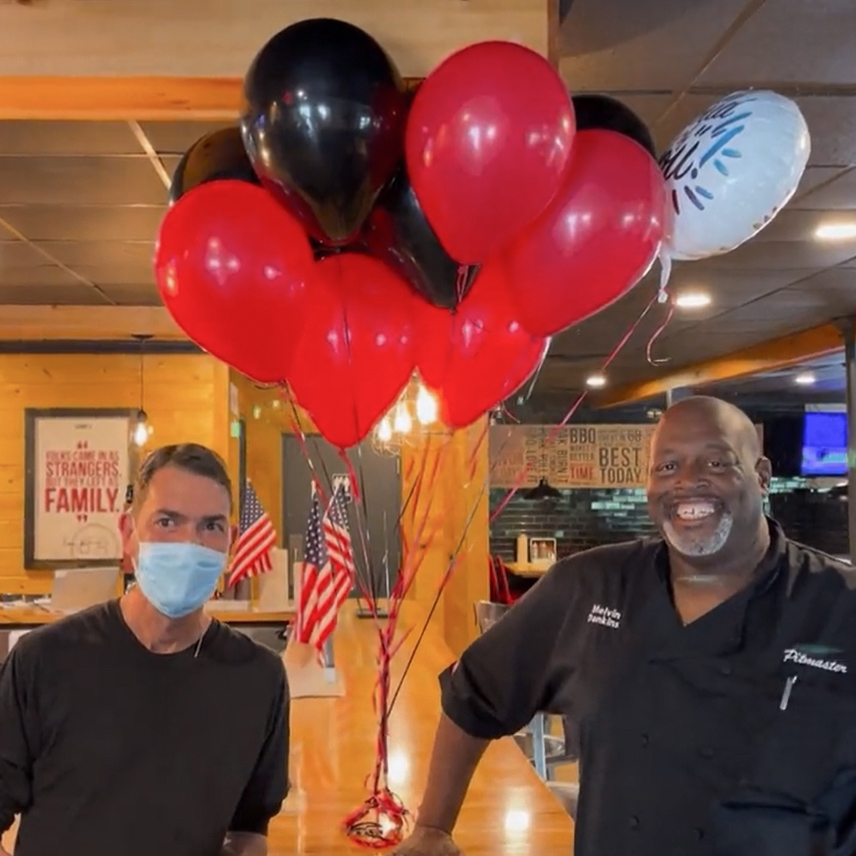 ---
Dane brings Southern hospitality to a new level at the Marietta location. His team nominated him for a #RandomActofBBQ for always taking care of his guests and the people in his community. Dane gets many guests requesting to sit in his section daily because of how attentive and caring he is toward them. They say that they've never met anyone who loves their guests as Dane does.
---
He gets his charm from growing up with women who taught him how to cook and take care of friends and family. Nothing stops him from spreadin' kindness to those around him. He uses the cooking skills he grew up with to make his neighbors home-cooked meals. Every week, Dane goes to his local food bank and picks up some food to prep, cook and take over to them. Dane also makes treats to bring in for his team members as a sign of his appreciation for them. His kind soul shines through to every person he encounters and we couldn't be happier to have him on the Sonny's team.
---
Stephanie Varnado
---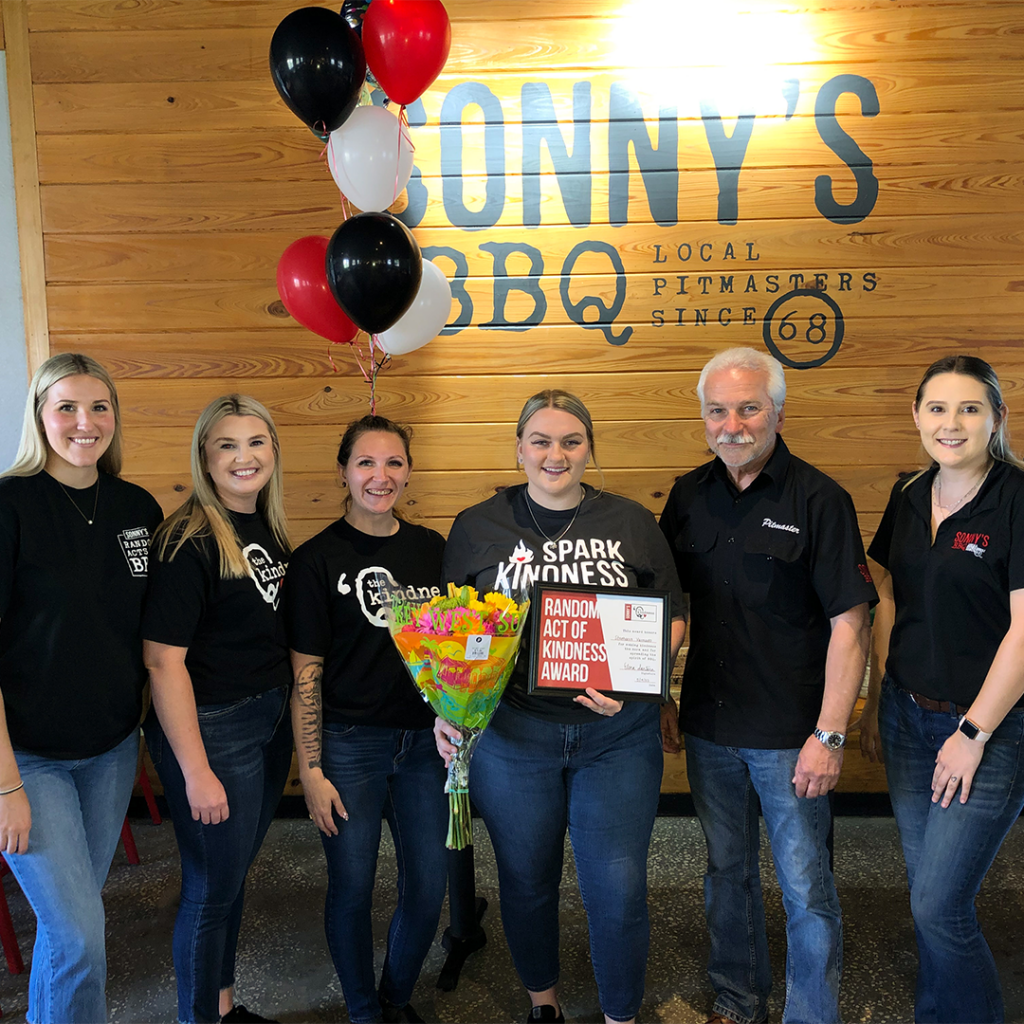 ---
We recognized Stephanie, a server at the North Lakeland location, with a #RandomActofBBQ for her welcoming personality and compassion for the elderly. She is the first person to welcome new team members with open arms and a warm heart. When Sonny Tillman met her, he gave her the nickname "Sunshine" for her blonde hair and bubbly spirit. Whether it is a team member, one of her regulars or a new guest, Stephanie finds a friend in everyone. She says she knows what it is like to not be treated with kindness, and she doesn't want anyone to feel that way.
---
Stephanie loves to befriend elderly guests who come in alone because you never know why they are alone and could use some company. One time, an elderly guest came in saying she was lost and hadn't taken medication that was vital to her health. She was upset and confused because she was two hours away from her hometown. Stephanie calmed her down and got the guest some help. Stephanie wasted no time helping and becoming a friend when she saw someone in need.
---
Joshua Parker
---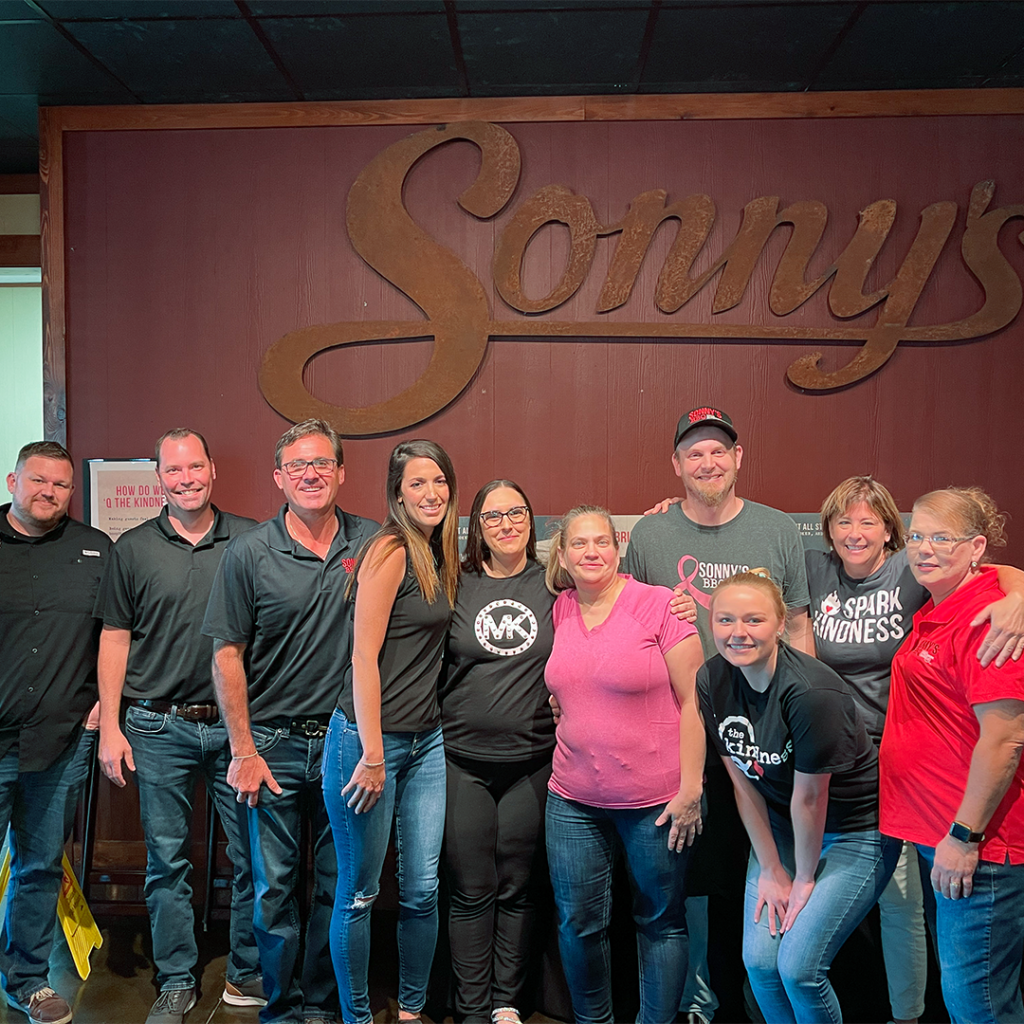 ---
Joshua has been with the Lynn Haven Sonny's for 11 years. He is the lead Kitchen Cook at this location and works tirelessly to uphold quality standards and serve up some slow-smokin' BBQ. We surprised him with a #RandomActofBBQ for his hard work and dependability. He takes a lot of pride in his work and is very knowledgeable about the brand.
---
Joshua has always been kind to everyone and likes teaching team members what he knows. When a new manager started at his location, he took them under his wing and helped them learn everything they needed to know about Sonny's. He was patient with their questions and made sure they always had what they needed.
---
Share Your Kindness Story With Us
---
Let's look for opportunities to make someone's day and #QtheKindness. In our experience, it's the simplest thoughtful gestures that make the biggest impact. Share your story of kindness with us at QtheKindness.com.