Sonny's BBQ of Sebring Recognizes Lindsay Lynch
The Sonny's BBQ of Sebring, FL hosted a Random Acts of BBQ for Lindsay Lynch, who was recognized for makin' a difference in her community.
Lindsay is heavily involved at Highlands Little Theatre, a local nonprofit theatre that puts on live plays. There, she's served on the board for several years and made generous donations towards the updates of sound systems and lighting. In 2003, Lindsay started a summer youth program at the theatre, giving children the opportunity to learn about plays. This hands-on program has allowed the kids to jump in and get involved with set design, stage crew, and acting in the plays. She organizes a live show at the end of the summer, where the kids get to perform for their community. Lindsay has also volunteered at Sebring Youth baseball since 2010 and served as Vice President of the program for the last 3 years.
Thank you for everything you do, Lindsay.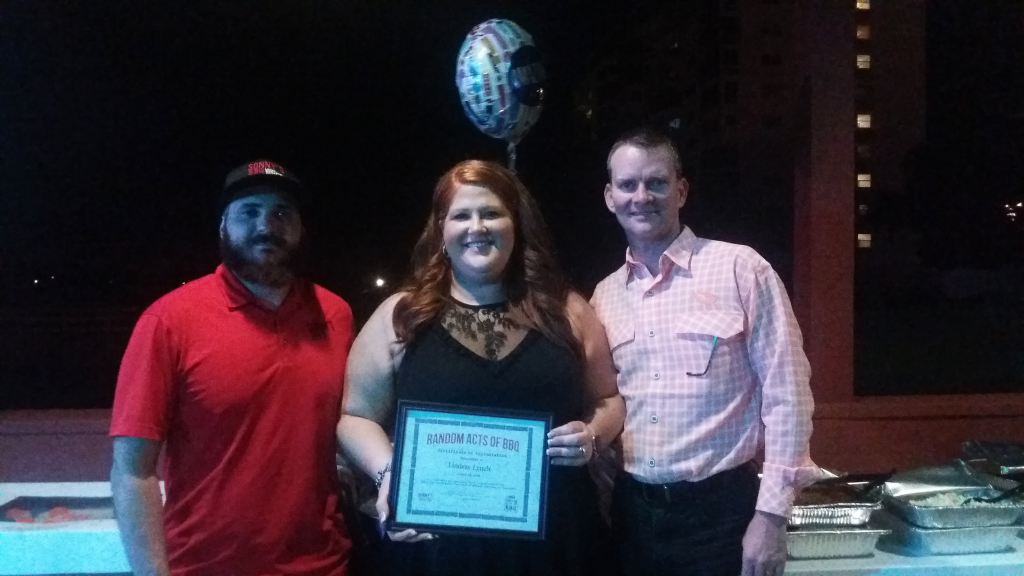 If you know of someone that goes the extra mile in their community, submit a nomination here for a chance to be considered for a little surprise BBQ recognition. Our Random Acts of BBQ initiative is ongoing, and we welcome all to share their stories of putting others first as we continue to spread the spirit of BBQ in our communities.