Sonny's BBQ of Orlando Recognizes 4th Grade Eagle Creek Elementary Student
This week, Sonny's BBQ visited a local elementary school to surprise one of its students with a Random Act of BBQ. Random Acts of BBQ is our way of honoring those who make a difference in their community through acts of kindness, and 4th grade student Mia was more than deserving of a little BBQ recognition.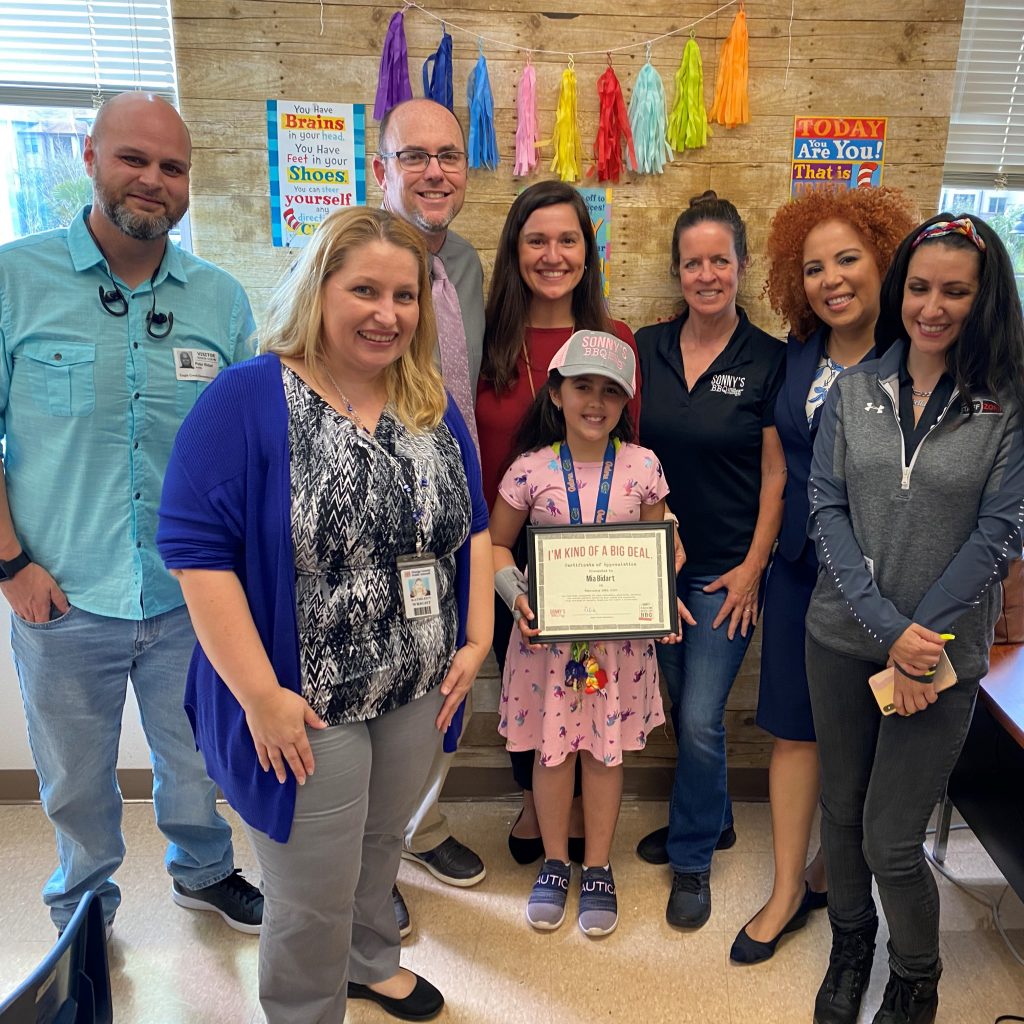 Her school, Eagle Creek Elementary, offers a program known as the Side by Side Inclusion Club. This club gives their exceptional students the opportunity to work and interact alongside their general education peers.

Mia is paired alongside a non-verbal kindergarten student, who has become someone she cares for deeply. She chooses to have lunch with him everyday, and if her buddy isn't at school, she volunteers to help other students in his classroom.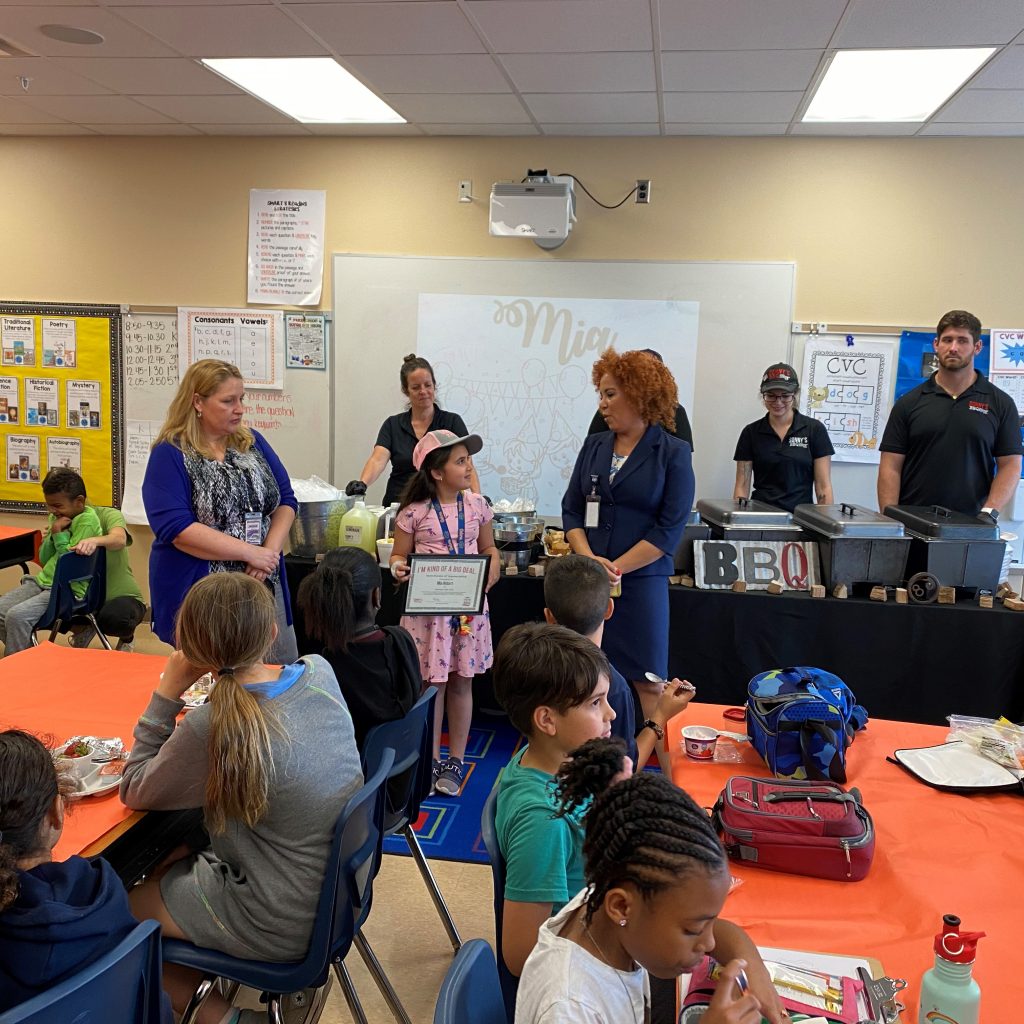 Mia's buddy is always on her mind and has gone out of her way to surprise him with treats on holidays and his birthday. This is not asked of club members, rather something Mia does on her own because she knows it will put a smile on his face.
Even at her young age, Mia is an inspiration to us all and we can't wait to see how she continues to impact the lives of her classmates, friends and others within her community. Thank you for all you do, Mia!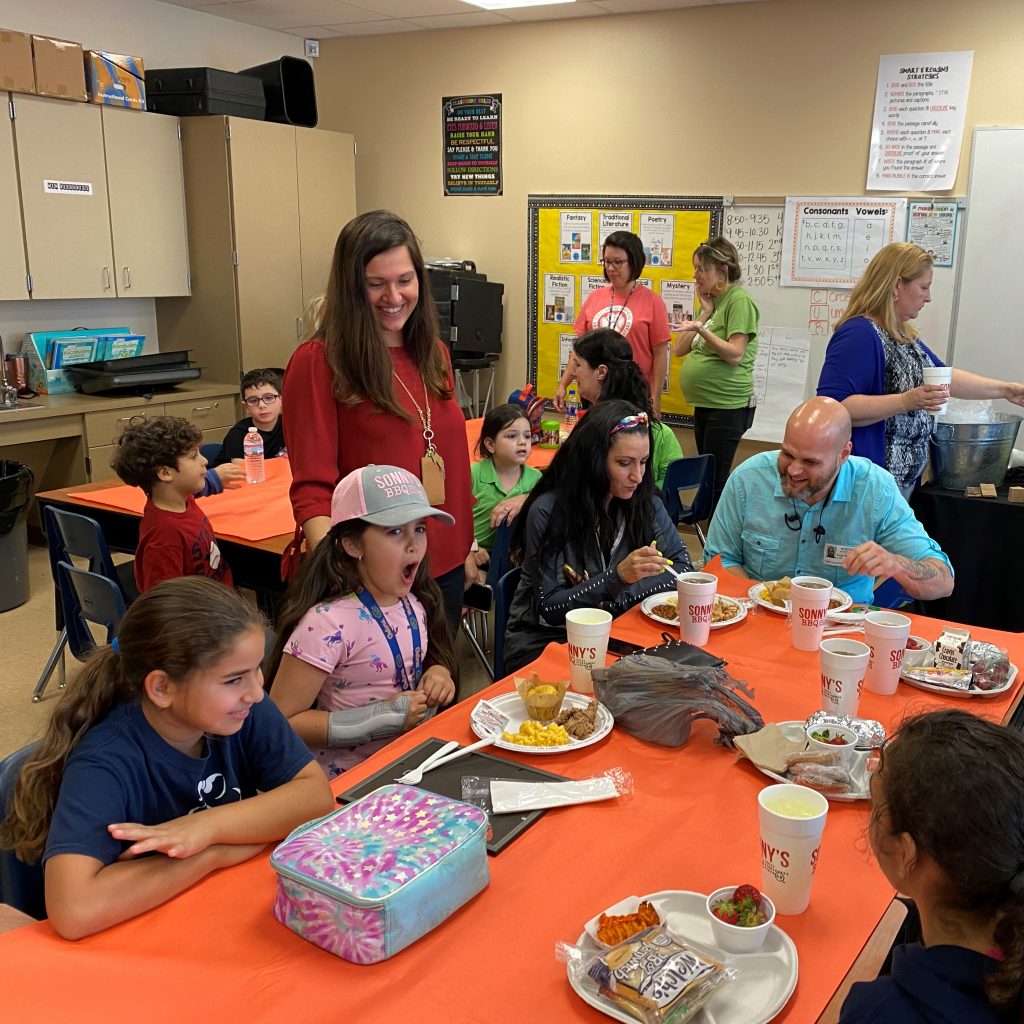 If you know of someone that goes the extra mile in their community, nominate 'em here for a little surprise BBQ recognition. Our Random Acts of BBQ initiative is ongoing, and we welcome all to share their stories of putting others first as we continue to spread the spirit of BBQ in our communities.