Recognizing Valerie T. with a Random Act of BBQ
Valerie wears a Sonny's BBQ uniform and is a true team player. When her coworkers are in need of extra help, she doesn't hesitate to step in. 
---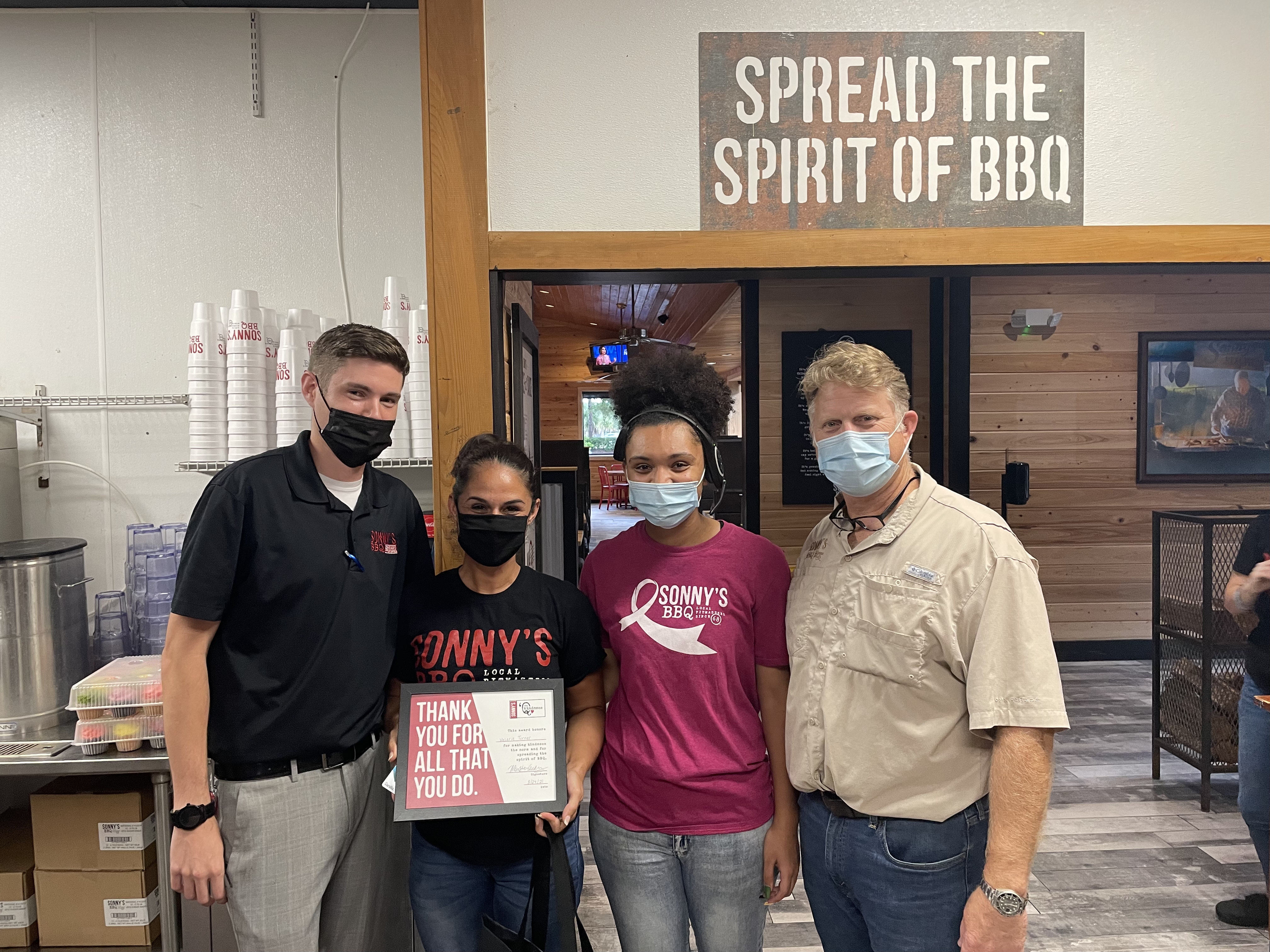 ---
A new dishwasher was struggling to keep up on a busy night and she went back to the dishwashing station to help him with a few loads until he was able to catch up. Valerie makes everyone around her feel welcome. She has many regular guests who come in to see her because she makes time to get to know them and make them feel special. 
---
We recently had the chance to surprise Valerie with a Random Act of BBQ to let her know how special she is. Thank you, Valerie, for putting others first and looking out for your team members and guests! We're lucky to have you.