Random Acts of BBQ: July Roundup
Spreadin' the spirit of BBQ is not just about servin' up some smokin' good 'Q, it's also about servin' it up with kindness.
---
This past month, our Winter Haven team had the opportunity to recognize Zachary Kirkland, 14-year-old founder of Silly Sock Saturdays, a non-profit organization created to bring happiness to children in hospitals. Zachary's foundation hosts an event each month where they bring a variety of fun socks to hospitalized children. Zachary brings along toys, coloring books, and crayons to allow kids to focus on being a kid for the day. To learn more about Silly Sock Saturdays, check out their website here.
---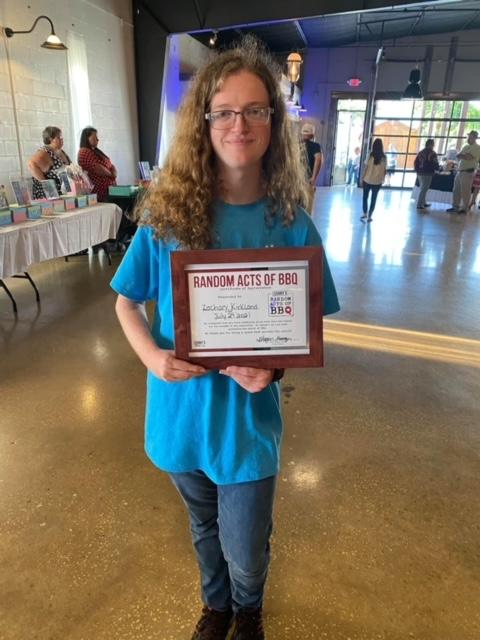 ---
Zachary's mom nominated him for a Random Act of BBQ, through recognizing the above and beyond care her son dedicates to his community. We couldn't help but smile when we heard about Zachary's hope to spread kindness to those who truly need it. He truly embodies the spirit of BBQ and it was such a pleasure to reward him with a surprise BBQ. Keep up the amazing work, Zachary!
---
Do you know someone who makes the world a kinder place? Send 'em our way! We would love to throw them a Random Act of BBQ to celebrate the kindness they bring to their communities. Head over to nominate them for a chance to be featured on our next month's Random Act of BBQ Roundup.