A Loving Team Member is Surprised with a #RandomActsofBBQ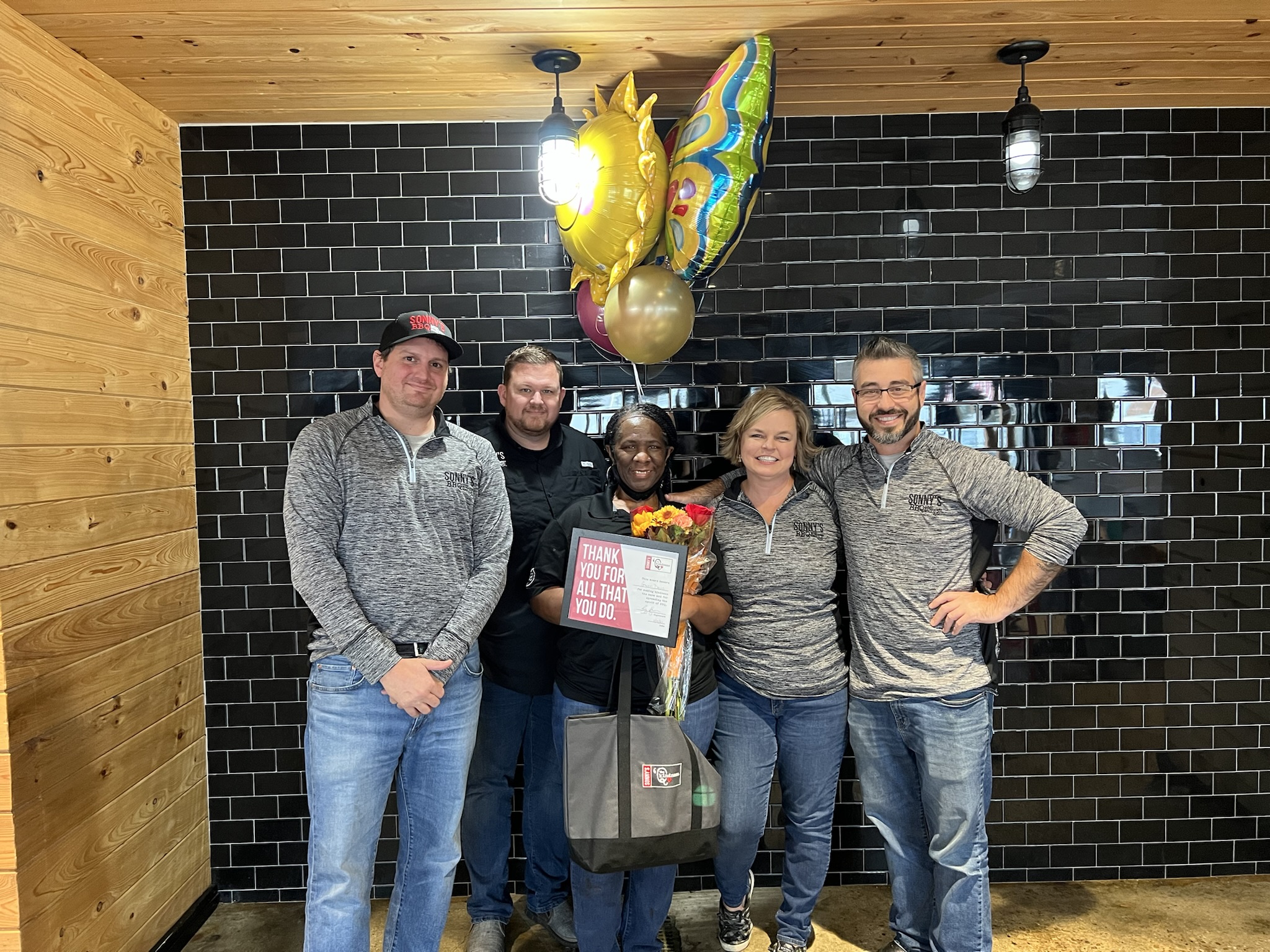 ---
Gwen has been making the Baton Rouge location a fun and loving workplace for 25 years. Team members know her as a BBQ legend. She is a reliable leader that fills her store with loads of smiles and laughter. Gwen takes pride in the quality of the food she puts out and always sets her trays with the prettiest presentations. She is a master baker and often brings in homemade pies to share with her entire team. She brings in baked goods for everyone's special occasions and is always there for her team when she is needed.
---
Watch the moment we surprised Gwen in Baton Rouge, and the gift she received that came with a special meaning.
---
---
We appreciate you, Gwen, and all that you continue to do for your Sonny's team. Thank you!
---
We recently surprised another team member for her hard work and dedication in Florida. Check out Heather's story here. If you have a story of kindness you'd like to share, we'd like to hear it! Head to QtheKindness.com for more information.