Volunteer Week: 'Q the Kindness With Us
Happy volunteer week BBQ lovers. We would like to take this opportunity to highlight our team members who donate their time and talents to make the world a better place while inspiring others to do the same.
Our Chief Kindness Officer, Kennon enjoys spending time volunteering with Best Buddies, an international organization that aims to create relationships, and leadership development opportunities for individuals who have intellectual and developmental disabilities. Kennon admirers this organization because, "they provide resources and opportunities to the IDD community and also provide a network to connect with one another. This is especially important after a year like 2020 where everyone was so isolated. Best Buddies makes it so easy to volunteer and participate at what level works best for you."
Kennon is a member of the Central Florida Best Buddies chapter, where he helped to set up a work-program, and volunteers on their event committee to help with their Annual Friendship Walk. The event will take place on May 1st, if you're interested in learning more or would like to find other ways to get involved with Best Buddies, check 'em out here.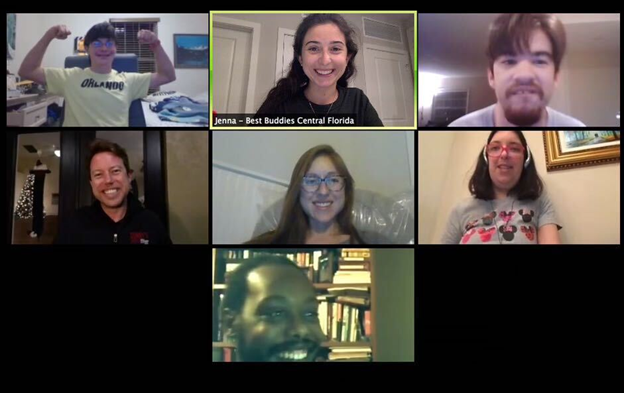 Our Orange Park team is passionate about the City Rescue Mission in Jacksonville, FL. They teamed up with them to provide over a hundred hot meals to folks in need. They sure made us proud and showed them what it's means to spread the spirit of BBQ in our local community.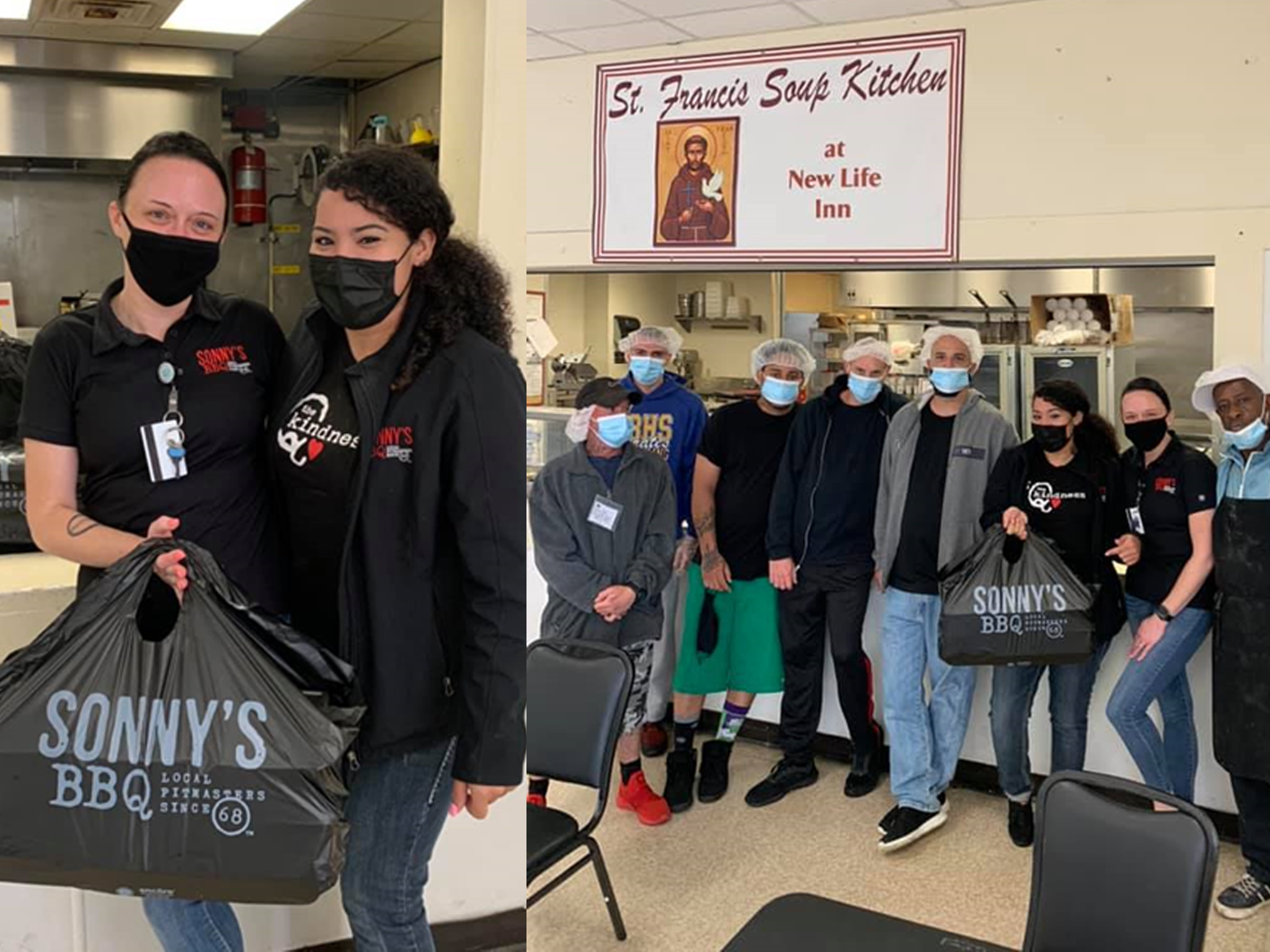 Our Apopka team collected socks, books, clothes and canned goods to donate to H.O.P.E of Apopka, an organization that assists those in need of stable housing. When they dropped their donations off, they treated the volunteers, and the homeless to some Sonny's on us.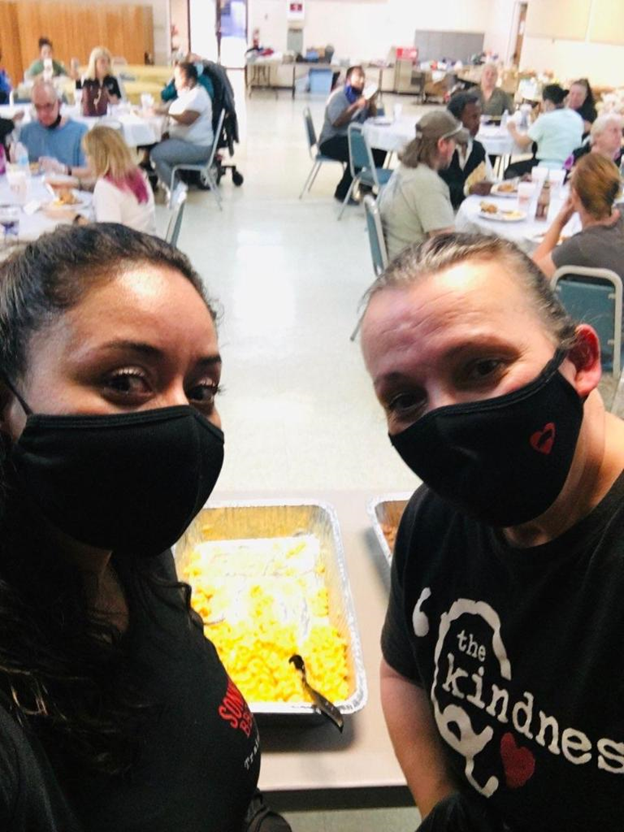 Over in St. Augustine, manager, Fred Allen volunteered his time on his days off to prepare some 'Q for the We Feed St. Augustine, food drive. His dedication does not go unnoticed!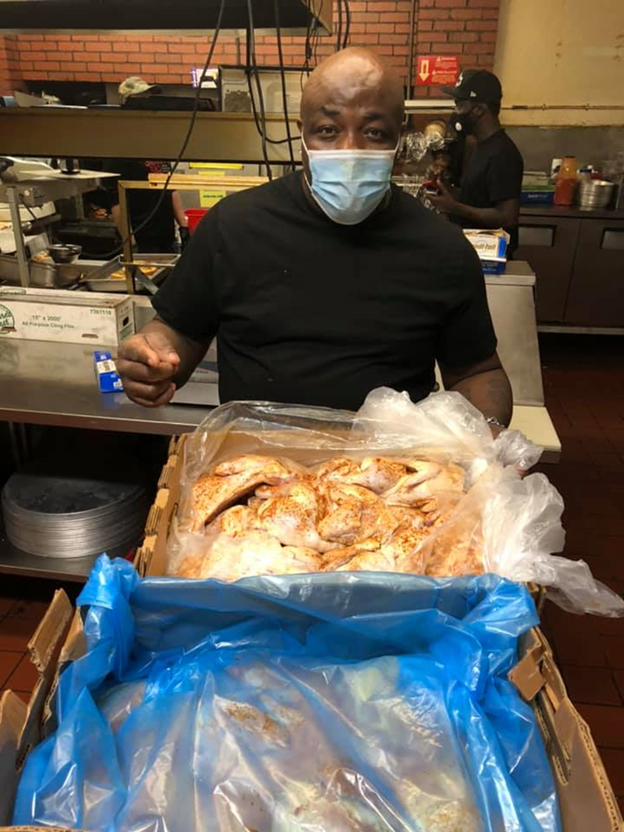 Christina Jarvis, a Team Member at our Lake City location volunteers her spare time at the Witness of Christ Ministry in High Springs, FL. They host a drive-thru food bank, twice a week to provide food to those in need. Christina loves to serve people so it was a natural cause for her to get involved with! Christina explains that volunteers are always welcome. If you're up to donating your time, you can check out their Facebook page to get involved.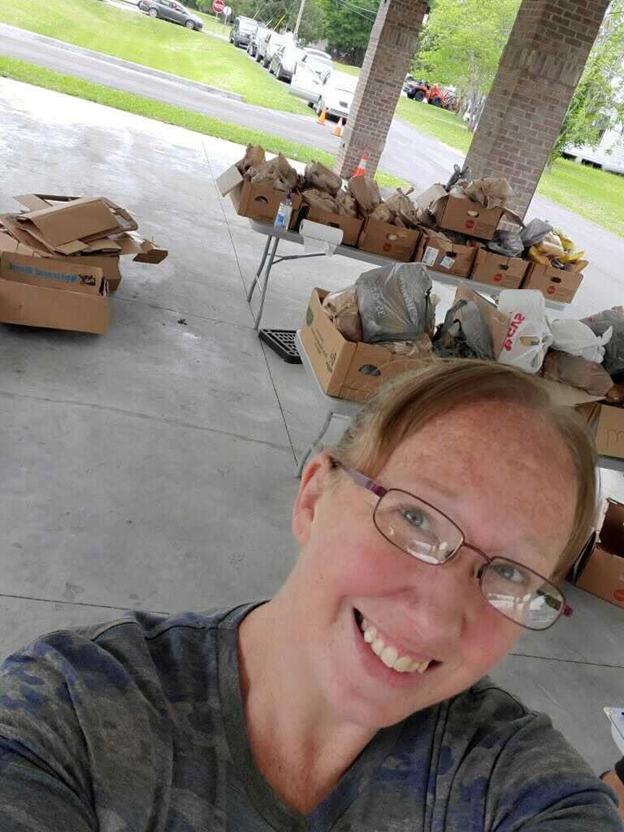 Kingsley Team Member, Louise Richards volunteers to prepare and cook food for the Cupbearer Ministry. They feed roughly 100 homeless people every Tuesday and Wednesday in and around Downtown Jacksonville, FL. They also accept donations of hygiene products, clothes, shoes, and really anything they can use to help those who need the extra help.
Our friends in Palm Harbor were able to donate over 800 boxes of cereal to 10 Tampa Bay's Cereal for Summer drive to help feed hungry kids. Palm Harbor, franchise owner Edward Titen matched the donations to assist in their drive. He explains "It gives us great joy to know they're having a bowl of cereal or some type of food where they had nothing before". Sonny's BBQ in Palm Harbor will be collecting even more cereal until May 14th. if you would like to get involved, you can learn more here.
How do you volunteer your time? Be sure to shout out the ways you #QtheKindess over social media. We can't wait to hear your stories.