New Pitmaster Select Bowls and Build Your Own BBQ Bowls
---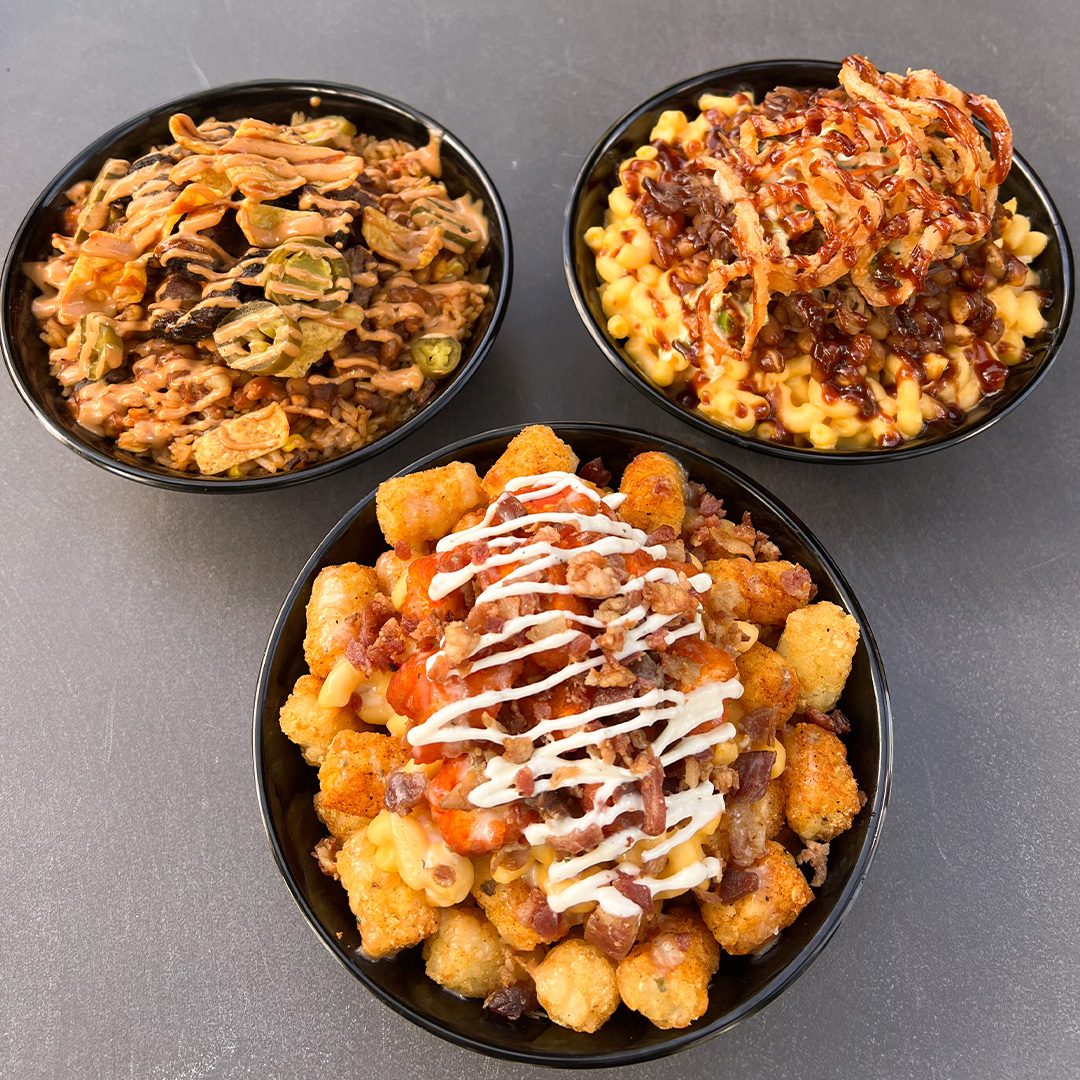 When you think of Sonny's, slow-smoked BBQ is the first thing that comes to mind. We've been servin' it up since '68, piled high on plates and sauced to perfection. Now, we're introducing a new way to savor that slow-smoked flavor while taking a bite out of every comforting classic you know and love. Introducing: BBQ Bowls. They're filled with mouthwaterin' meats, temptin' toppings, and a whole lot of value. Order one up for your next road trip or join us in your local Sonny's for a bowlful of bliss.
---
There are endless ways to customize your Bowl. For example, Build Your Own, and fill it with all your favorites. We'll get to all your options in a minute, don't worry.
---
If you're lookin' for something tried and true, trust us, and go for one of our Pitmaster Select Bowls. We have three to try, and our Pitmasters spent days with the smoker, figuring out the best BBQ combinations. No matter which one you order, your taste buds will be sayin' "thank you."
---
Now, let's get to know your options a little more. We'll start with the folks who want to build their own.
---
Build Your Own Bowl
---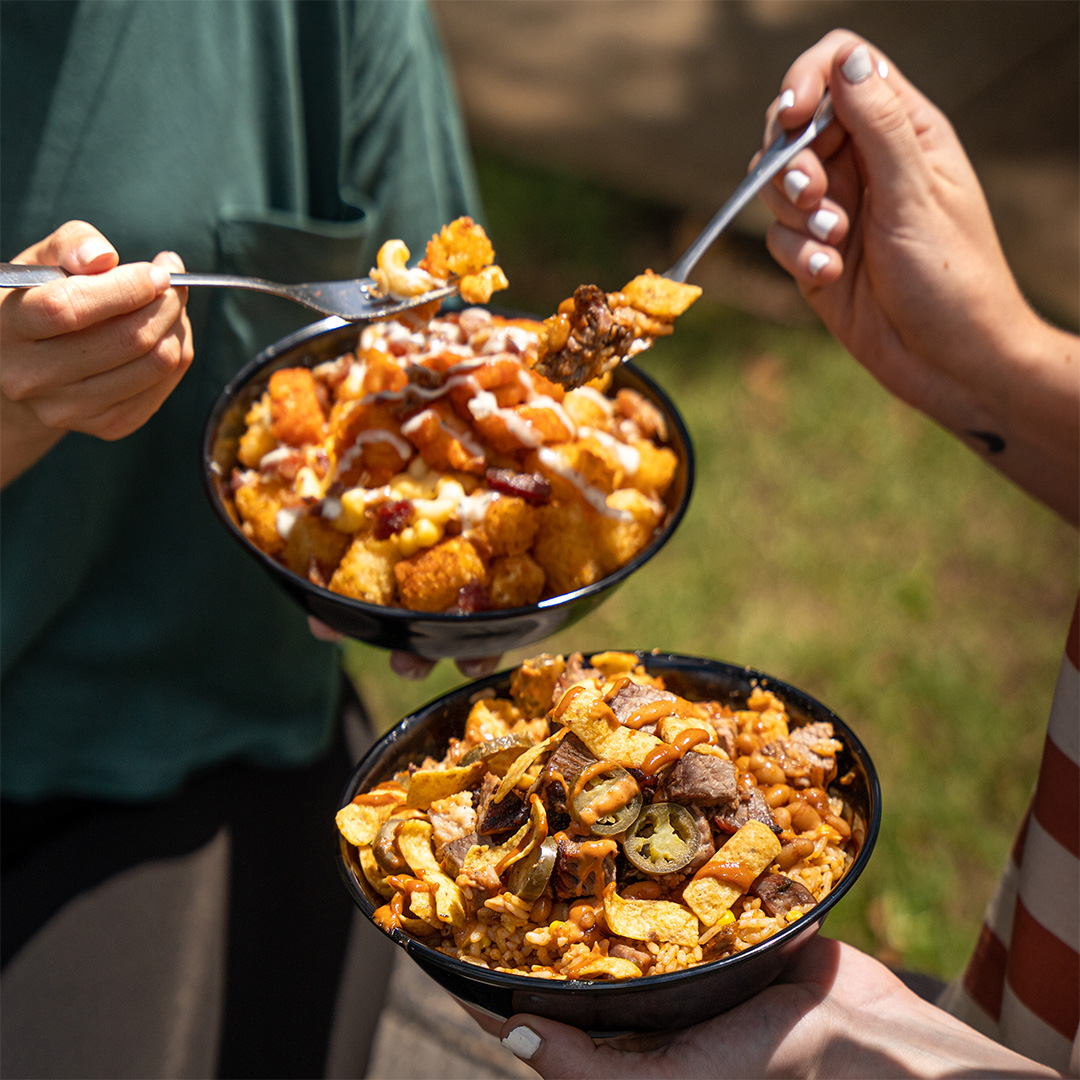 ---
Step 1: Bases (Pick 2)
---
BBQ Beans
Mac & Cheese
Tots
BBQ Dirty Rice (This is all-new and is peppered with Hot Links and tossed in our Sizzlin' BBQ Sauce)
---
Step 2: Protein (Pick 1)*
---
Chopped Brisket**
Pulled Pork
Pulled Chicken
Chicken Tenders
Hot Links
---
*If you'd like to make it meatier, feel free! You can add a second meat for a little extra.
---
**Chopped Brisket will cost a little more if you'd like it.
---
Step 3: Sauces (Pick 2)
---
Sweet BBQ Sauce
Sizzlin' BBQ Sauce
Smokin' Ranch
Ranch
Buffalo Sauce
---
Step 4: Toppings (Pick 2)
---
Fritos®
Onion Straws
Jalapenos
Coleslaw
Bacon Bits
---
Sometimes, you don't want to do all of that decision makin'. Trust us, we know, so how about trying something Pitmaster-approved?
---
Pitmaster Select Bowls
---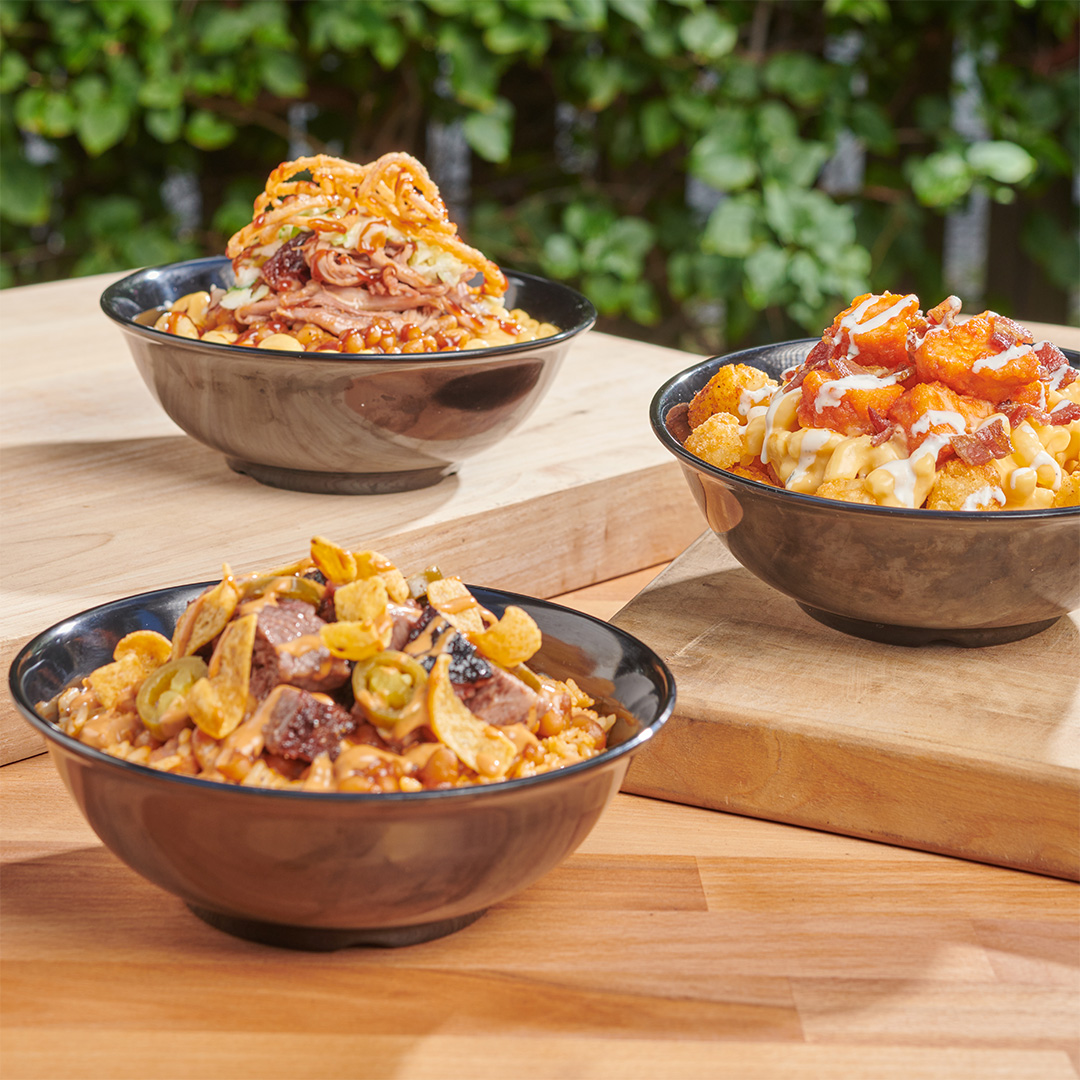 ---
Feast your eyes on the Classic BBQ, the Kickin' Chicken and the Smokin' Brisket. Our Pitmasters spent days with the smoker, tryin' out different recipes to come up with these three. Whatever you're in the mood for, there's likely a Pitmaster Select bowl with your name on it.
---
The Smokin' Brisket
---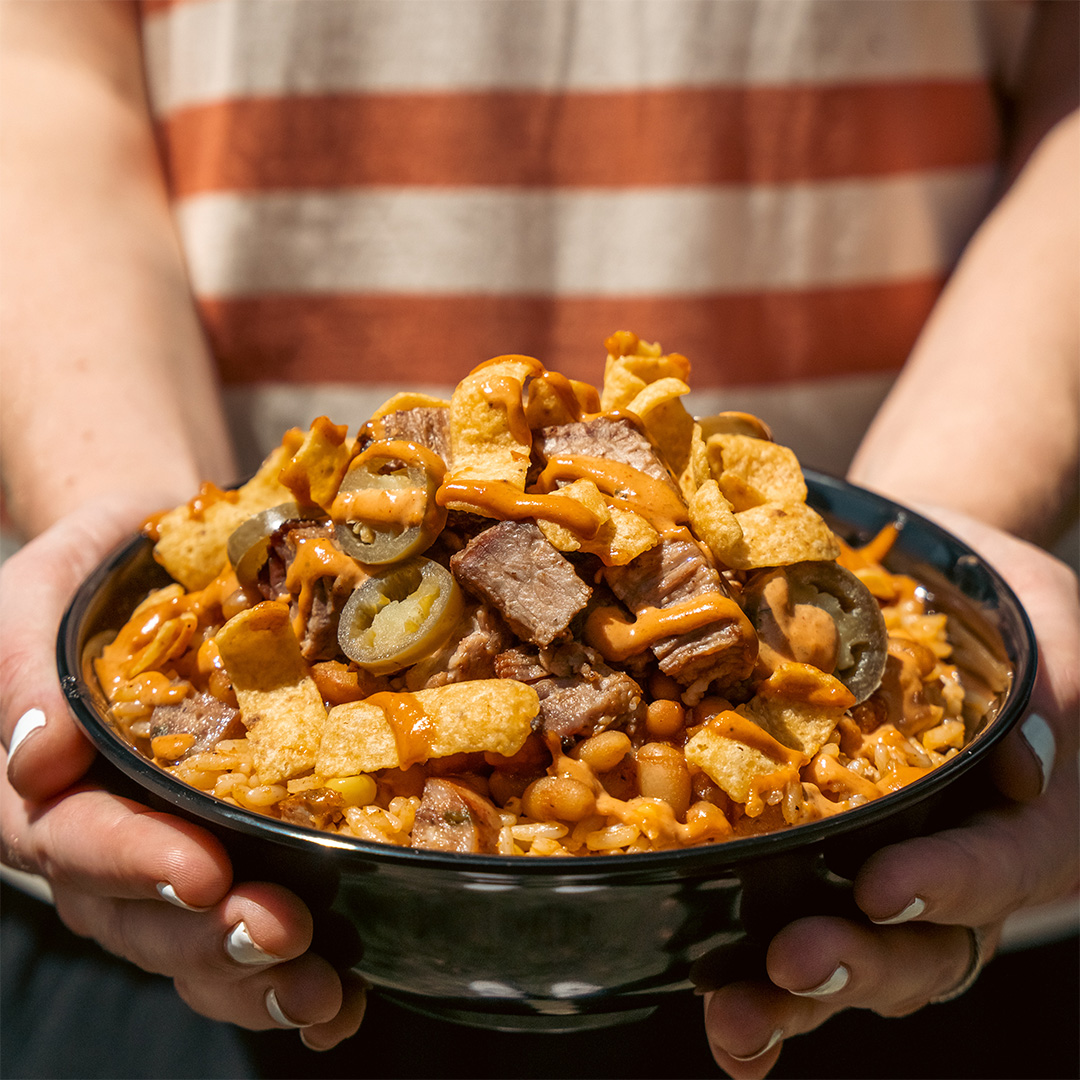 ---
The beefy and smokey flavors come together for a bowl with bite.
---
The Kickin' Chicken
---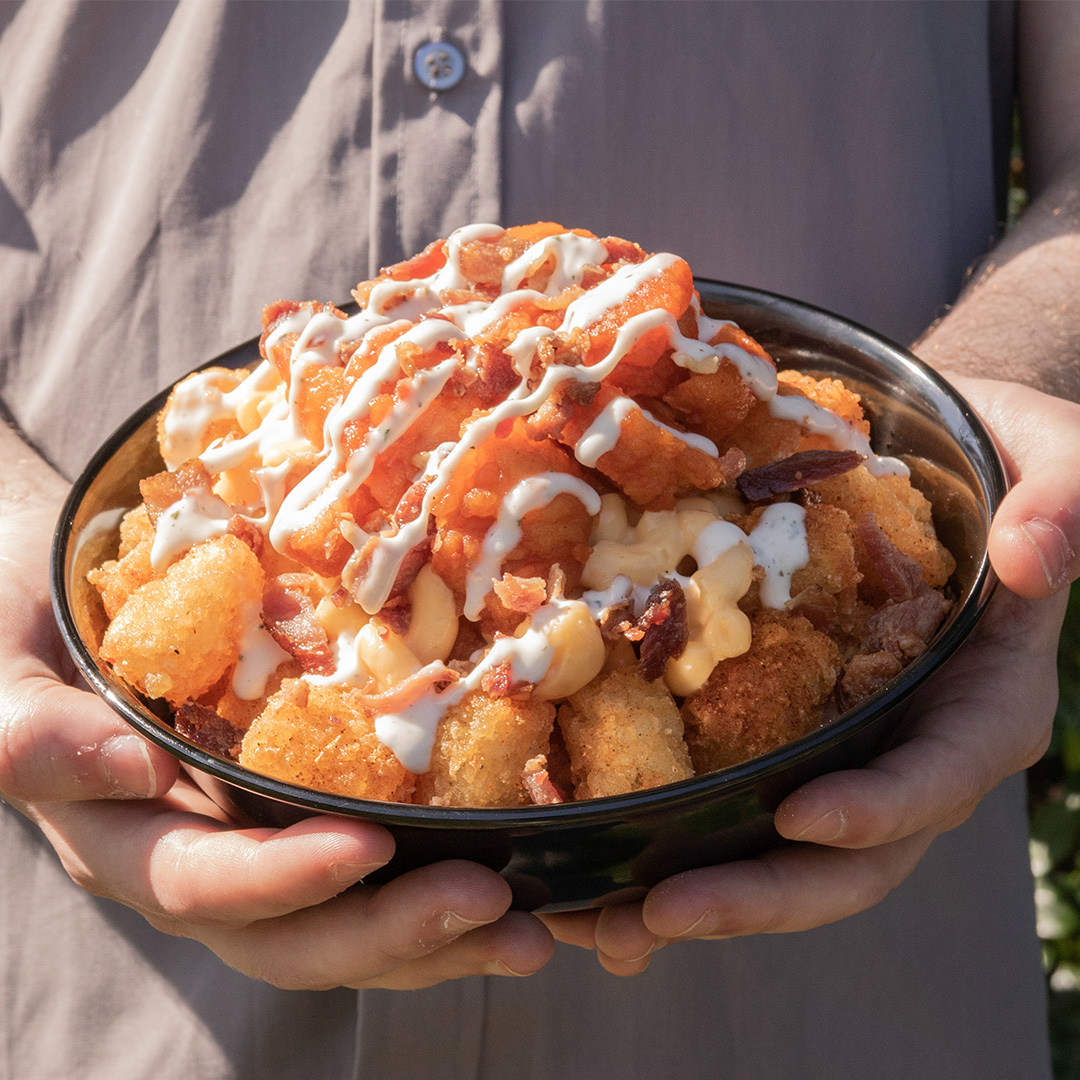 ---
You may need the Sweet Tea on standby for this one, as it will give your taste buds a kick.
---
The Classic BBQ
---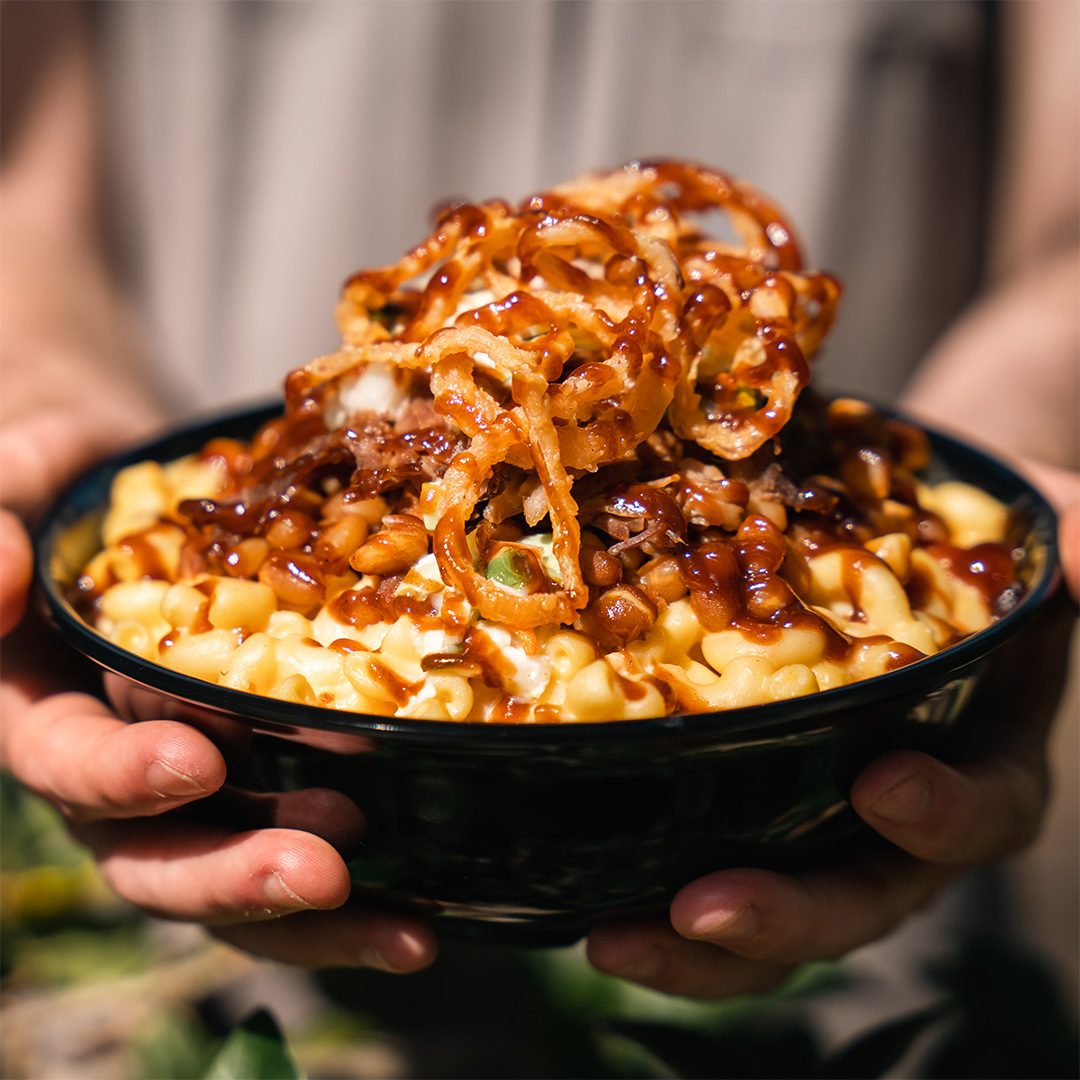 ---
If you're looking for the best of Sonny's BBQ all in one bite, here's your bowl.
---
Find your "Bowl-mate"
---
BBQ doesn't have to be boring, and these bowls are here to prove it. Let your imagination run wild with the endless ways to customize your own bowl, or, dig into one of our Pitmaster Select Bowls, which are filled with favorite flavors.
---
Get started now on OrderSonnys.com, and remember, this summer, the "possi-bowl-ities" are endless.