Sonny's BBQ of Orlando Recognizes Principal Allison Kirby
The Sonny's BBQ of Orlando, FL recently honored Principal Allison Kirby of Jones High School with a Random Act of BBQ.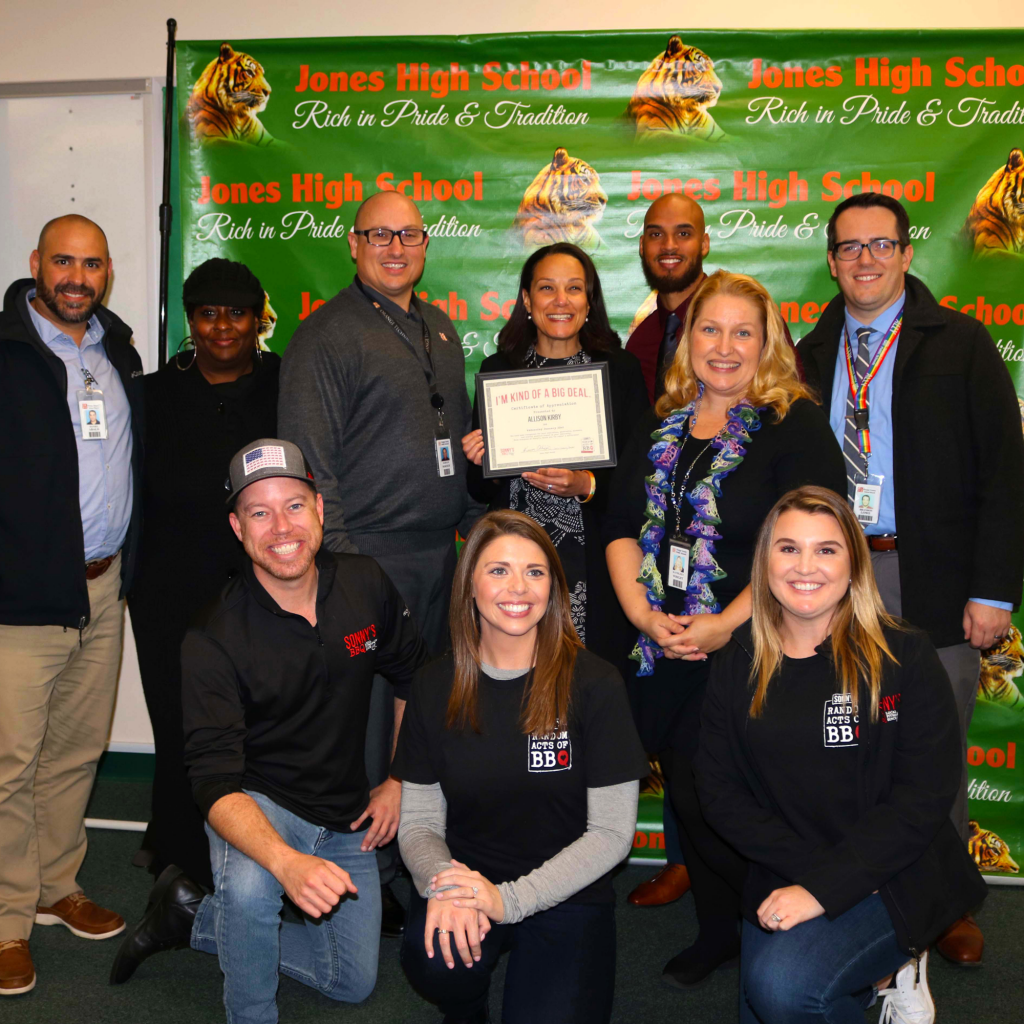 Principal Kirby is a leader who was nominated because of her passion and dedication to her students, and her ability to make the impossible seem possible.
After finding out the school's talented band and choir were invited to perform at the prestigious Carnegie Hall, the students were met with concerns about the funding for their trip. Principal Kirby wouldn't take no for an answer.
Kirby submitted the band and choir to Ellen in 2018. To their surprise, Ellen went on live TV to inform them that she would help them hit their financial goal, and their dreams of going to New York City would become a reality.
Kirby also takes initiative for her students, as she recently applied for grant funding to launch a Community School. This will change the lives for not just her students, but their family members as well.
We are inspired by your great work, Principal Kirby! Thank you for all that you do for your students, your school, and your community!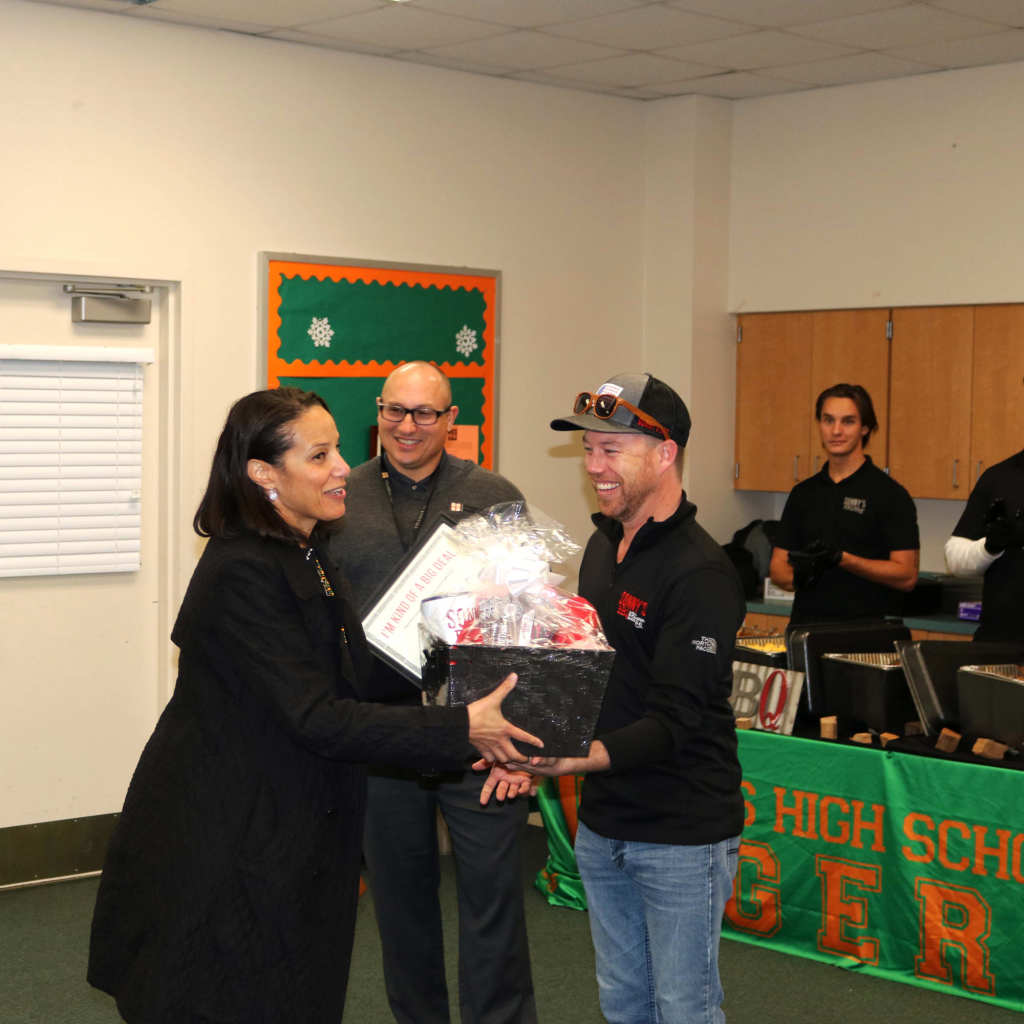 If you know of someone that goes the extra mile in their community, nominate 'em here for a little surprise BBQ recognition. Our Random Acts of BBQ initiative is ongoing, and we welcome all to share their stories of putting others first as we continue to spread the spirit of BBQ in our communities.