Random Acts of BBQ: March Roundup
We've been out and about celebrating the good deeds of our Random Acts of BBQ recipients. It warms our hearts to share the stories of our hometown heroes and celebrate all that they do.
---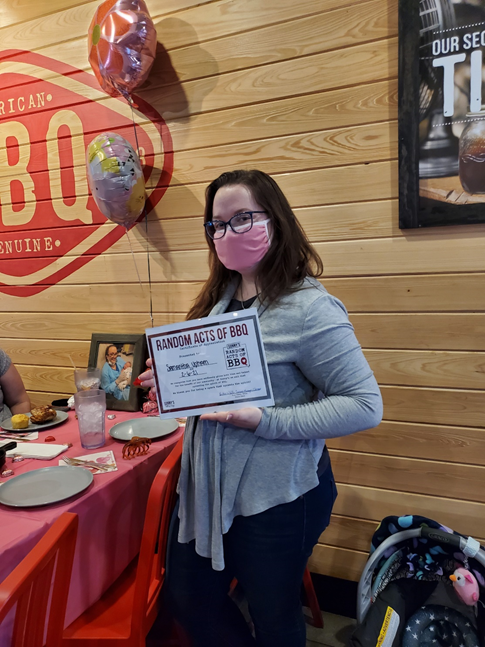 ---
We threw a Random Act of BBQ for Samantha Upham, who was nominated based on her true form of selflessness. She is a schoolteacher who has given up her time to help to help raise her cousin's newborn baby. Samantha did not know her cousin until a family union where she found out about the pregnancy. The baby came home with Samantha and her husband, and they are now in the adoption process. The entire team Clermont, FL team was inspired by this story. It truly made us think about what it means to put others before yourself.
---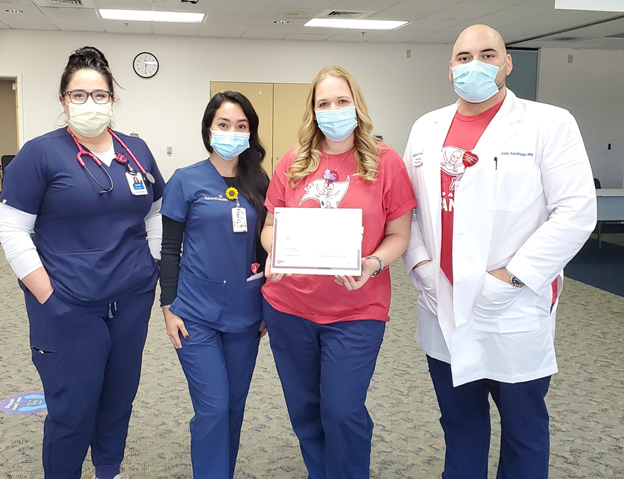 ---
Julio Santiago presented a Random Act of BBQ to the AdventHealth Sebring Covid ICU nurses and respiratory therapists. Barbara Gilbert nominated them because no matter the circumstances, the care they provide for the Highlands County Covid Patients never fails to go the extra mile. They work long hours in protective gear to make sure their patients are given the best care they as capable of. They do everything they can to keep the community safe, and givin' 'em nice little BBQ for lunch was a privilege for us.
---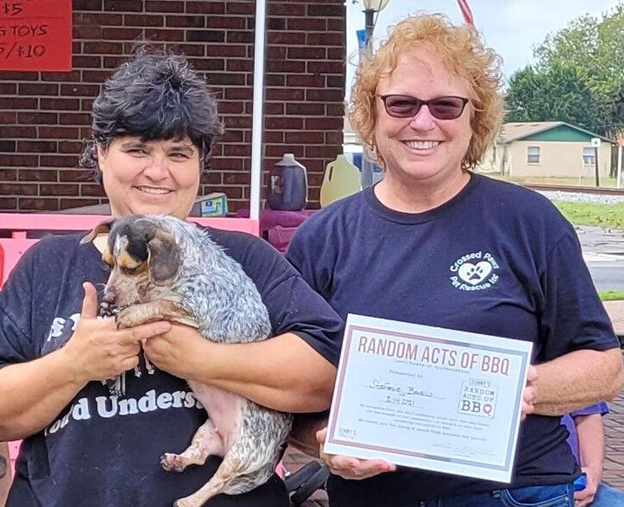 ---
We had the pleasure of honoring the founder of Crossed Paws Pet Rescue, Stefanie Badillo. Stefanie puts her heart and soul into her rescue dog operation in hopes to help lost, abandoned, abused and sick dogs find good health and happy home. Her gratuitous work goes unnoticed, and we couldn't be prouder to 'Q for Stefanie.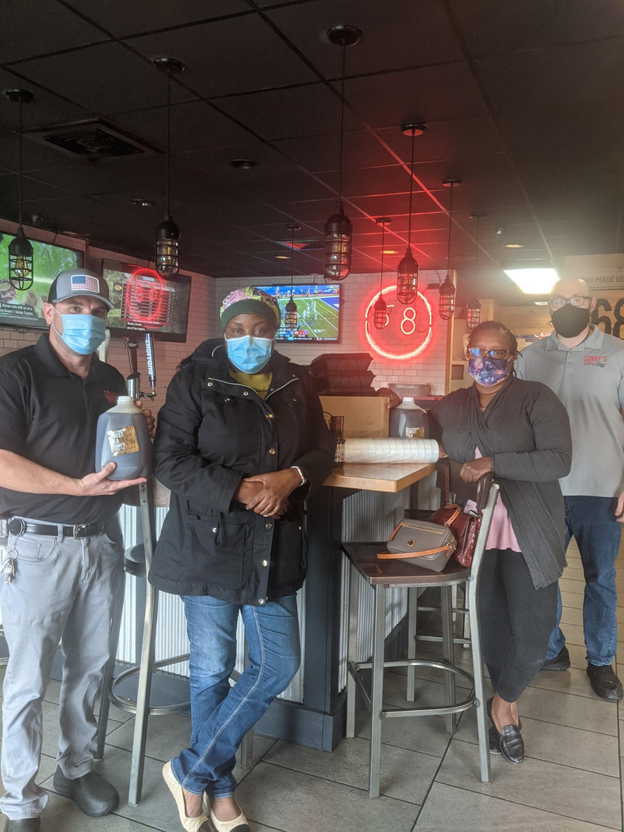 ---
Up next, we gathered our BBQ Crew over to Marion Oaks, ACEDECA to surprise this wonderful organization with a feast. ACEDECA works with families and children in Haiti to improve their education, feeding programs, shelter, healthcare, social and community services in strive to better their future. Our Sonny's 484 team said it was "a blessing to have the opportunity to put on a Random Act of BBQ for these folks!"
---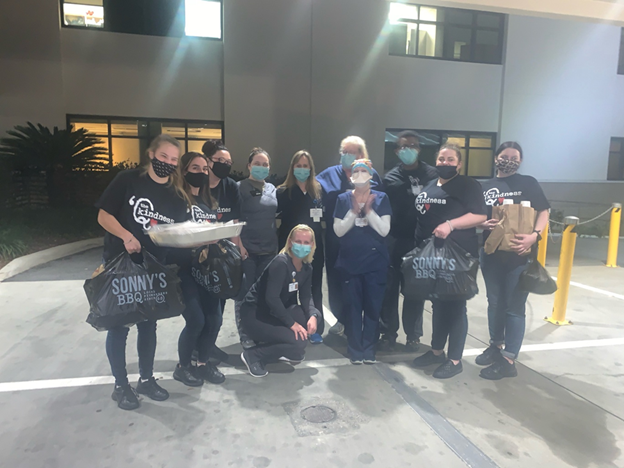 ---
Our Lynn Haven team threw a BBQ for the whole emergency room staff and ICU floor at Gold Coast Hospital. They wanted to recognize the night shift team for their long hours and endless care in keeping their community safe.
---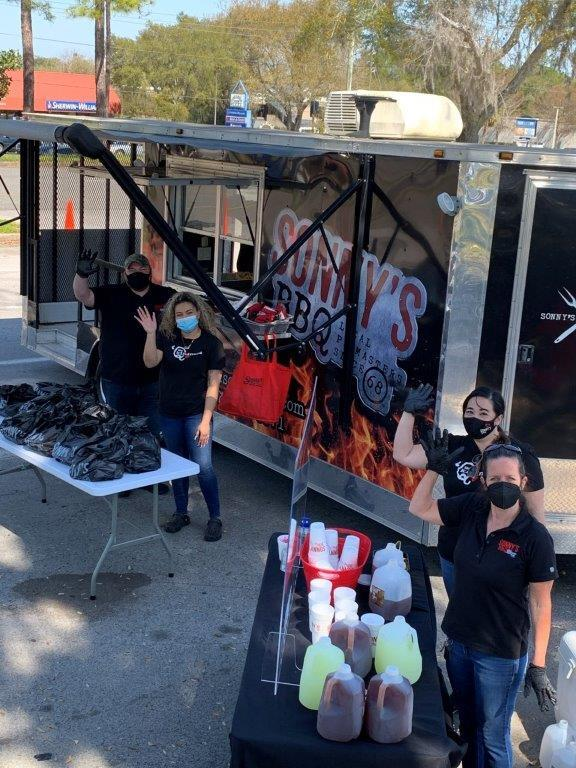 ---
We swung by the Paddock Mall in Ocala to surprise a team of Marion County EMS, AdventHealth and Marion County Health Department volunteers distributing the Covid-19 vaccine. We thought they were deserving of some saucy applause in efforts to better the community.
---
Got anyone in mind who you think is deserving of a Random Act of BBQ? Click here to nominate someone deserving. We sure can't wait to share what good deeds you're cookin' up next month!
---