BBQ & A: Best Ways To Enjoy Your 'Q To Go
We're bringing you the best BBQ in town, right from the smoker to your kitchen table. For your ultimate Sonny's at home experience, we answered a few of your reheatin' questions that will take our slow-smoked masterpieces to the next level. If you're pickin' up for curbside for takeout, taking your leftovers home, or running through our drive thru, here are our secrets to eattin' the best 'Q at home.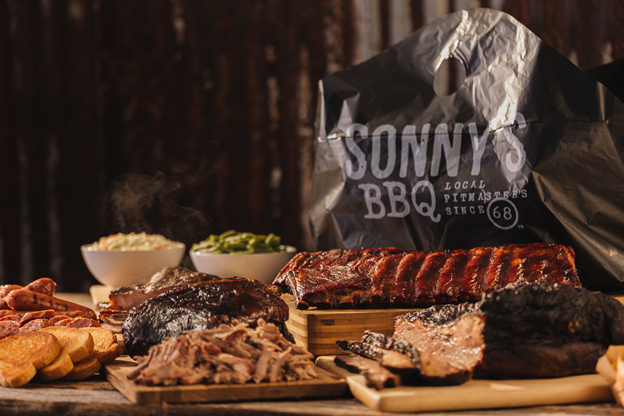 What is the ideal travel time for picking up to-go orders?
Ideally, try to pick your order up as soon as it's ready, and as soon as you're ready! You can place your order online to pick up immediately or at a future date and time.
How soon should I leave after placing a to-go order?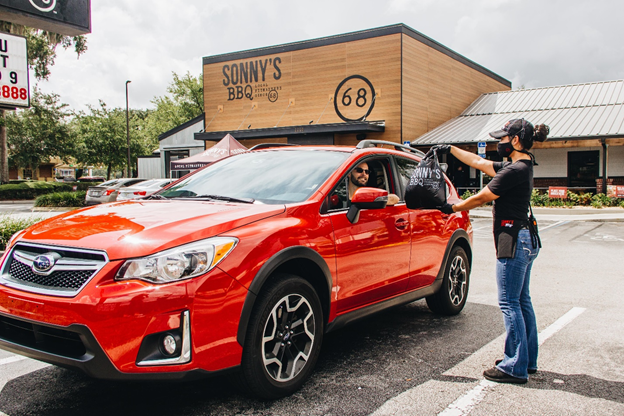 Keep an eye on your Online Order promise time. We recommend checking your GPS to see how long it will take you to time out your order to be there right when it says it will be ready. Once you've pulled into one of the Curbside spots, give us a call and we'll have you on your way to enjoy your 'Q.
When should I eat my BBQ after getting it home?
Our BBQ tastes best when it's fresh from the smoker, but our plate fillin' portions can mean leftovers for lunch the next day. As long as your BBQ is stored properly in the refrigerator, we suggest enjoyin' within 24hrs of getting it home.
How should you store Sonny's BBQ leftovers?
It's best to keep 'em covered and refrigerated so your BBQ doesn't start to get dry.
What is the best way to reheat your fries?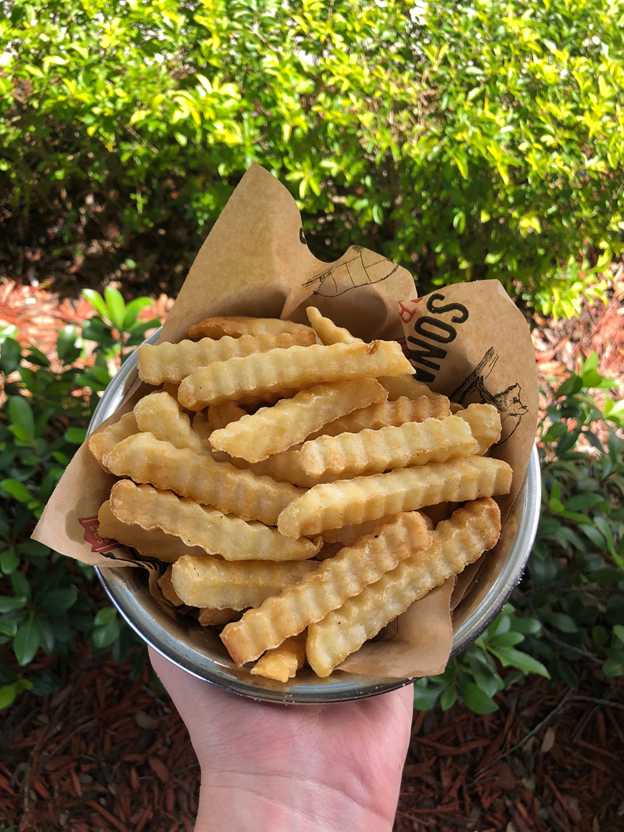 Our crinkle-cut fries reheat much better than skinny fries. We recommend to never use a microwave. You can refry them on your stove top with oil or in an air fryer for best results. One order of fries will reheat nice and crispy using 4 cups of oil. Before you dig in, be sure to drain the fries of excess grease.
How do you suggest reheating the egg rolls?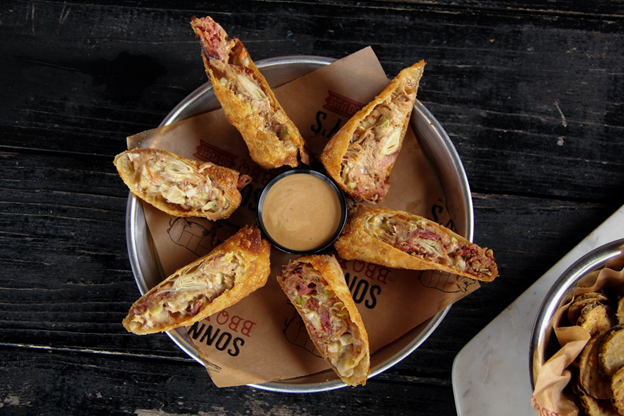 It's best to carefully place them in your oven on a baking sheet. Then, reheat at 350 degrees for 9-10 minutes.
How should you warm up garlic bread?
We say it's best when you wrap your garlic bread in foil and heat in the oven at 350 degrees for 10-15 minutes.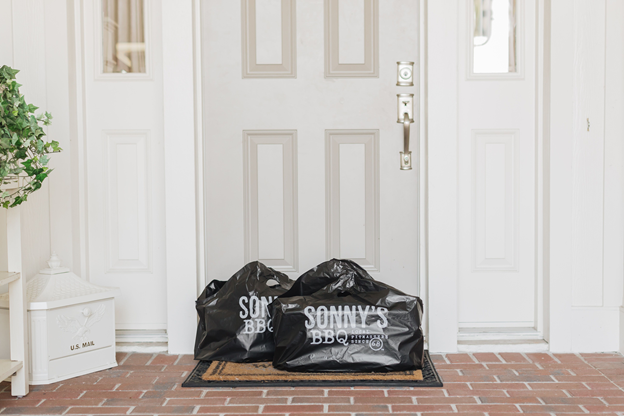 We sure hope this helps the next time you're lookin' to enjoy your leftover fries for a second time, or pickin' up some Baby Back Ribs on the go. Be sure to let us know if you tried any of our tips and tricks to on social media! We sure can't wait to serve you up somethin' smokin', to bring home, real soon.