Recipe: Sweet 'N Spicy BBQ Chicken Dip
Head Pitmaster Bryan Mroczka of Sonny's BBQ highlights our Sweet Sauce in a mouthwaterin' dip worthy of a spot on your next dinner party spread.

Give this recipe a try at home. But before divin' in, snap a photo of your Sweet 'N Spicy BBQ Chicken Dip and share it with us on social media using the hashtag #SonnysBBQ.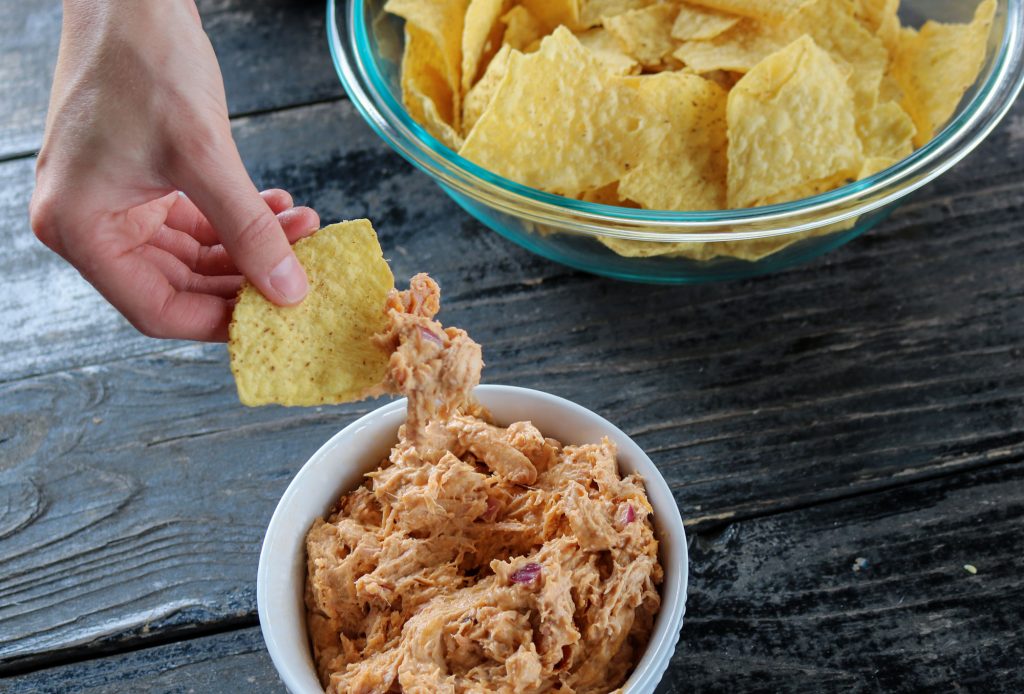 You Will Need:
2 cups shredded smoked chicken*

8 oz. softened cream cheese

1/2 cup Sonny's BBQ Sweet Sauce

1 tsp of your favorite hot sauce

¼ cup chopped red onion

1 cup shredded cheddar cheese
*Can also use a rotisserie chicken or grilled chicken breast
Directions
Let's get this party started.
Preheat oven to 350°F.

In a mixing bowl, combine chicken, cream cheese, Sonny's Sweet Sauce, hot sauce and red onion and mix until all ingredients are mixed well.

Put spread into a small baking dish.

Sprinkle the cheddar cheese over the top of the spread.

Bake 350°F for about 25 minutes or until the cheese is browned on top.

Serve with tortilla chips.