Recipe: Saucy Boss Chicken Tender Sandwich
Pitmaster Margie Kluess of Sonny's BBQ in Lake City, FL sure knows how to build a sandwich with a fiery kick. Her secret? Our Sizzlin' Sauce, of course.

Tryin' this at home? Snap a photo of your Saucy Boss Chicken Tender Sandwich and share it with us on social media using the hashtag #SonnysBBQ.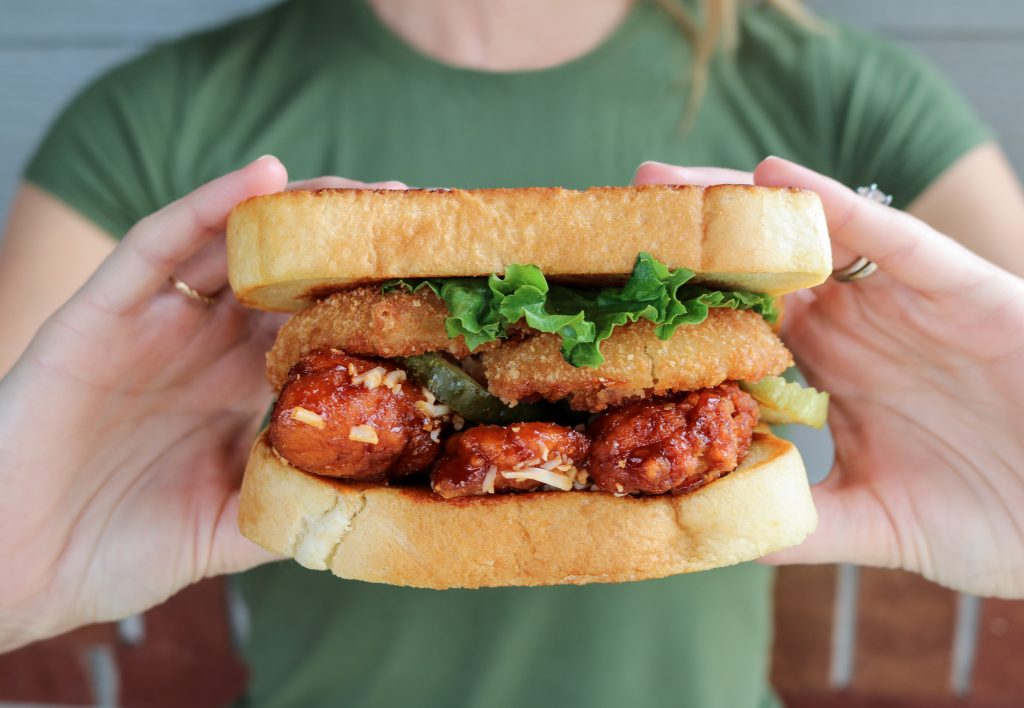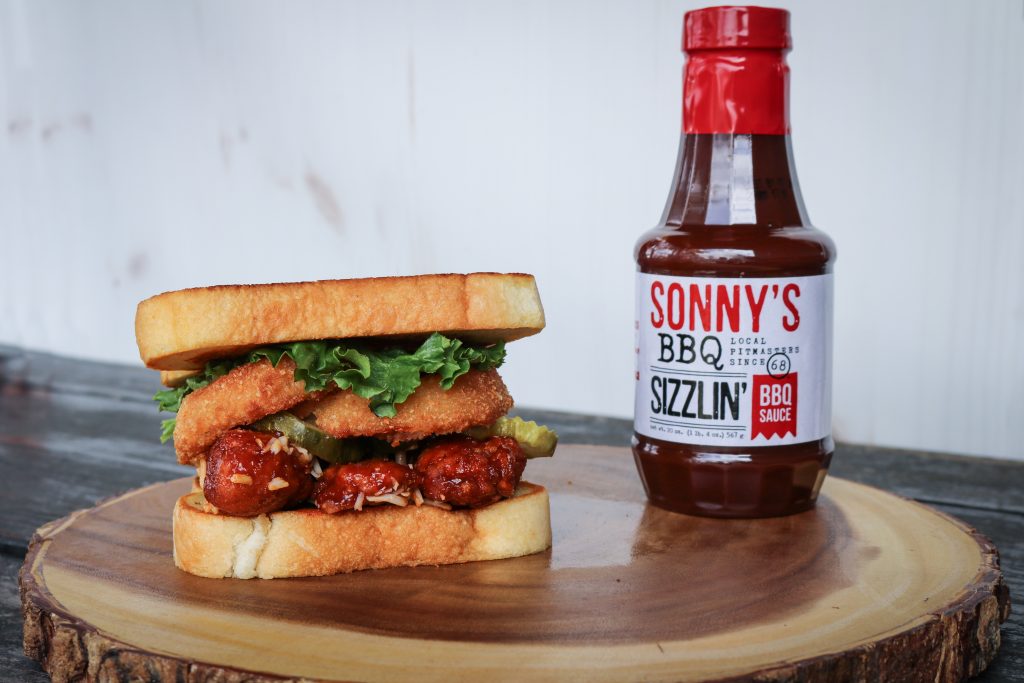 You Will Need:
2 slices of frozen garlic bread

2 oz shredded pepper jack cheese

4 of your favorite chicken tenders

4-6 pickle slices

4 frozen onion rings

1 lettuce leaf

2 oz ranch
Directions
Now let's build this sandwich.
Prepare the pre-breaded chicken tenders and onion rings according to package directions by either baking in the oven or deep frying until fully cooked.

Toss the cooked chicken tenders in Sonny's Sizzlin' sauce.

Prepare the frozen garlic bread according to the package directions until golden.

Build the sandwich by topping one garlic bread slice with ranch, lettuce leaf, onion rings, pickle slices, chicken tenders, and pepper jack cheese, and then top with the other slice of garlic bread.