Random Acts of Kindness Week 2021
We all know that a little kindness goes a long way. In our experience, it's the simplest, thoughtful gestures that make the biggest impact. Last week, our team chose to 'Q the Kindness and celebrate Random Acts of Kindness Week. It was a special week full of team members honoring co-workers, surprising our guests with a little somethin' to make them smile and performing Random Acts of BBQ out in the community.

We should all look for opportunities to be kind. Because you're not only helping one person, but inspiring others to do the same. We're excited to share some of the kindness we've cooked up.
---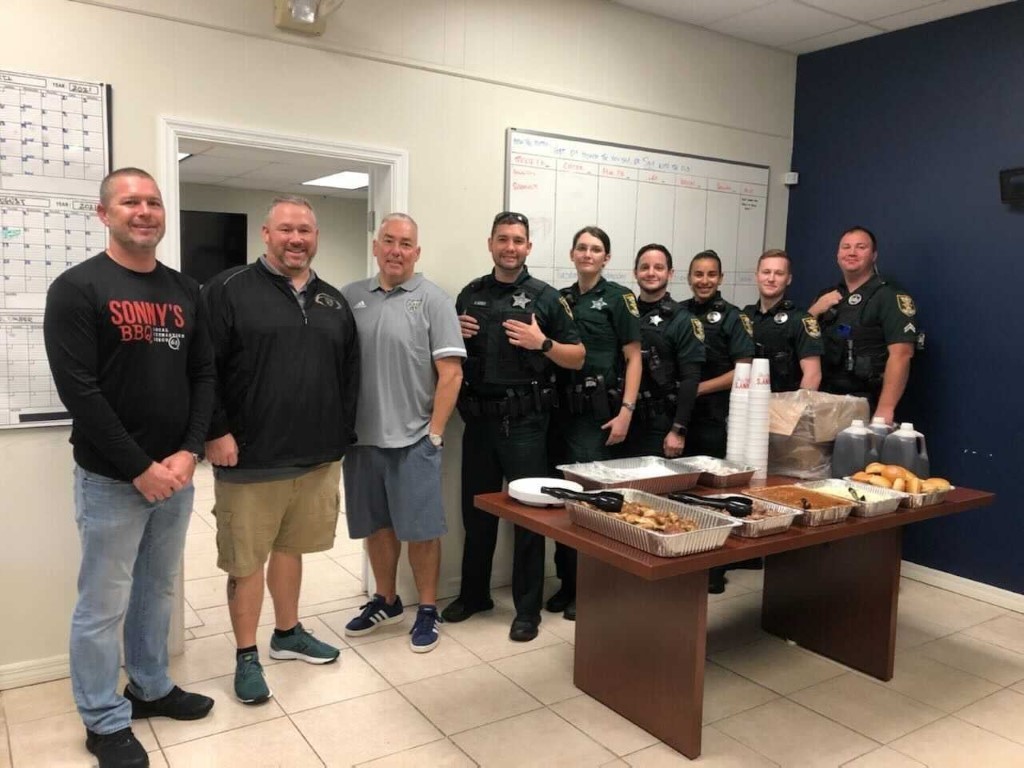 Nothin' says 'I appreciate you' like some slow-smoked BBQ. The St. Augustine – SR 16 location stopped by the St. Johns County Sheriff's Office and surprised them with a BBQ feast to show some appreciation in honor of Random Acts of Kindness week.
---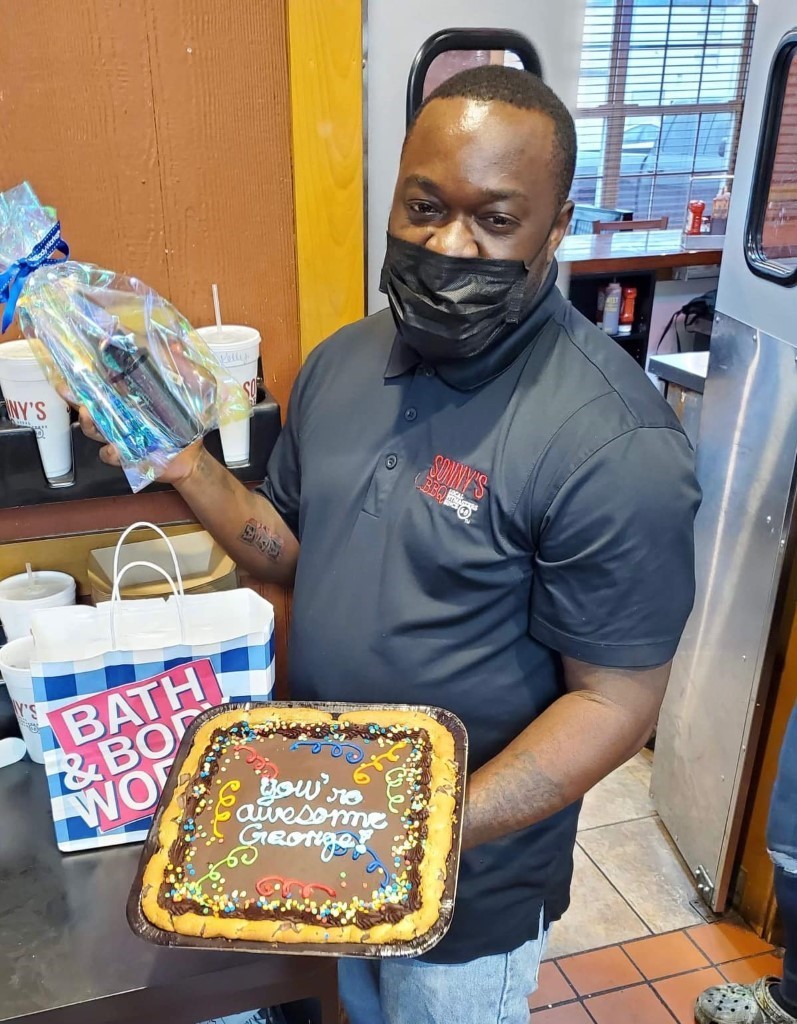 The Palatka Sonny's shared some sweet treats with guests to spread kindness. They also recognized Assistant Manager, George Brown for always going above and beyond for his team. "He is truly a team player and overall, very special to us all."
---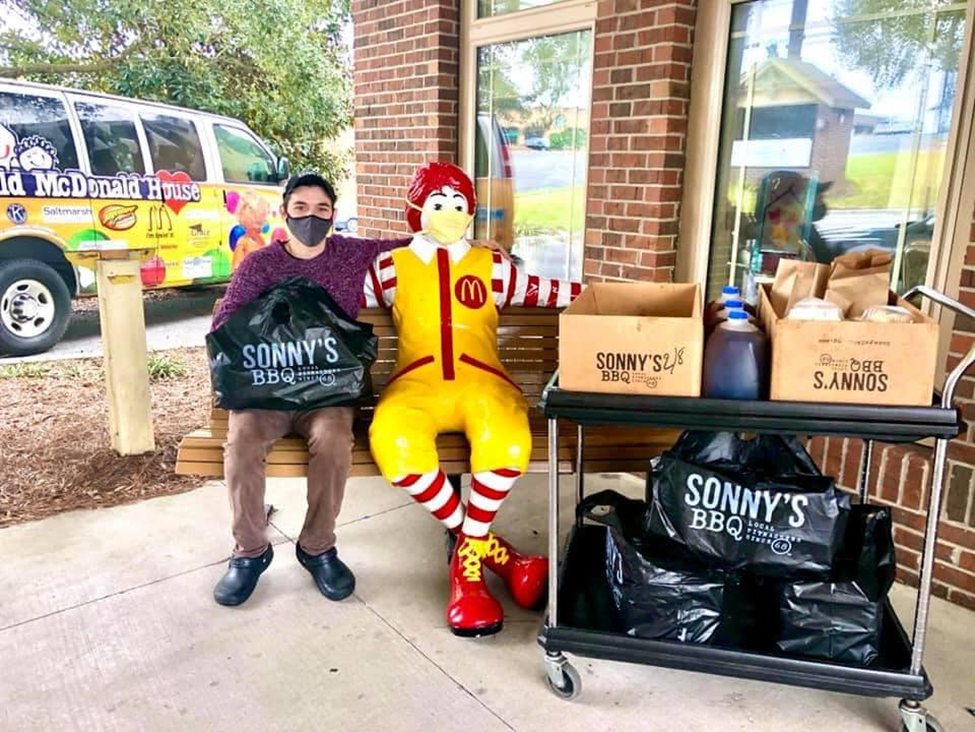 Kindness in, kindness out! The Sonny's BBQ team in Pensacola dropped by the Ronald McDonald House to serve the staff and families a smokin' Valentine's Day lunch. We sure enjoyed puttin' a smile on their faces.
---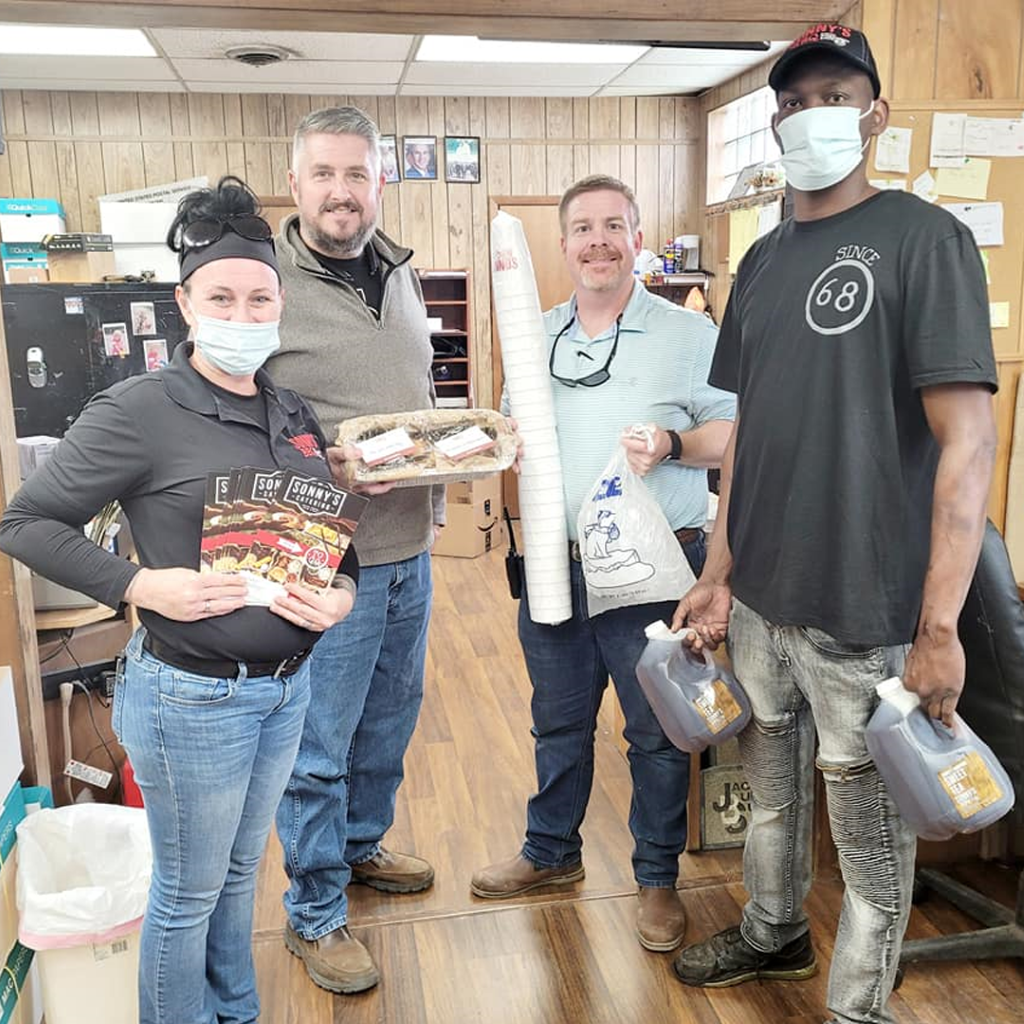 Team Starke passed out some sweet BBQ lovin' to their local businesses, an excellent way to #QtheKindness and surprise someone.
---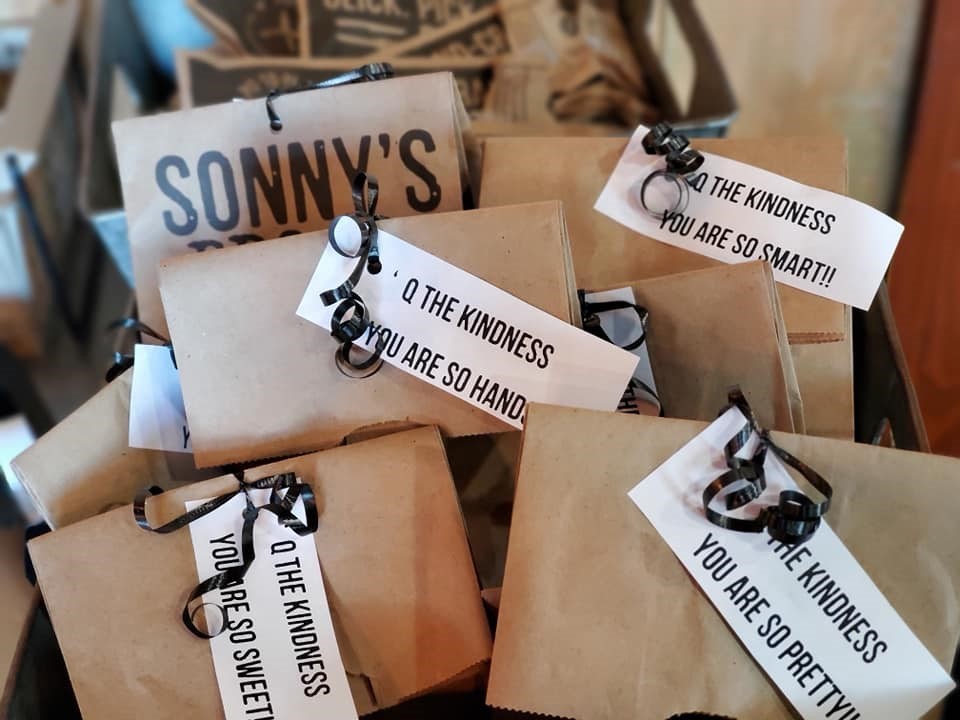 To really make their guests' visit extra sweet, Team Valdosta (GA) put together candy bags with kind messages to pass out to the kids who came in to visit.
---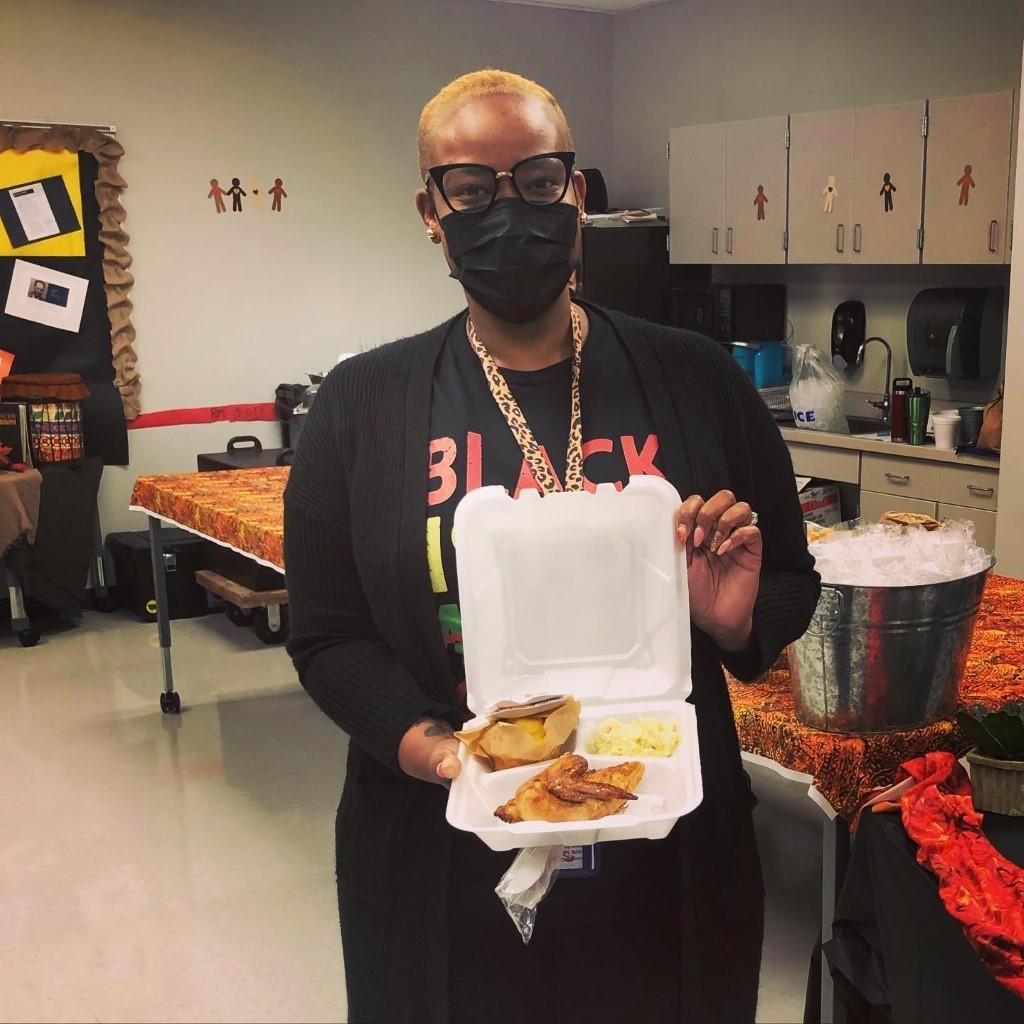 Sonny's in Sanford sponsored a local schools Black History month celebration, donating a catered lunch to the staff. It was a huge hit.
---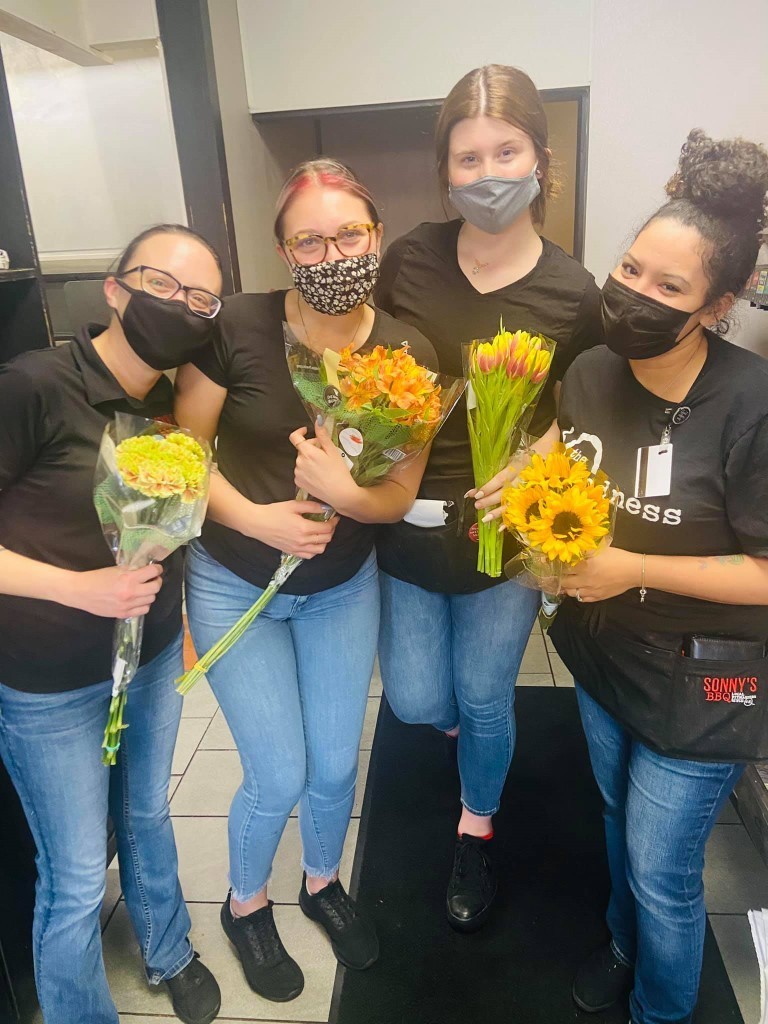 It always warms our hearts to see our team members show their team mates some love and kindness. At the Orange Park Sonny's, team members went out of their way to show appreciation towards one another by sharing kind notes and little surprises throughout the week.
---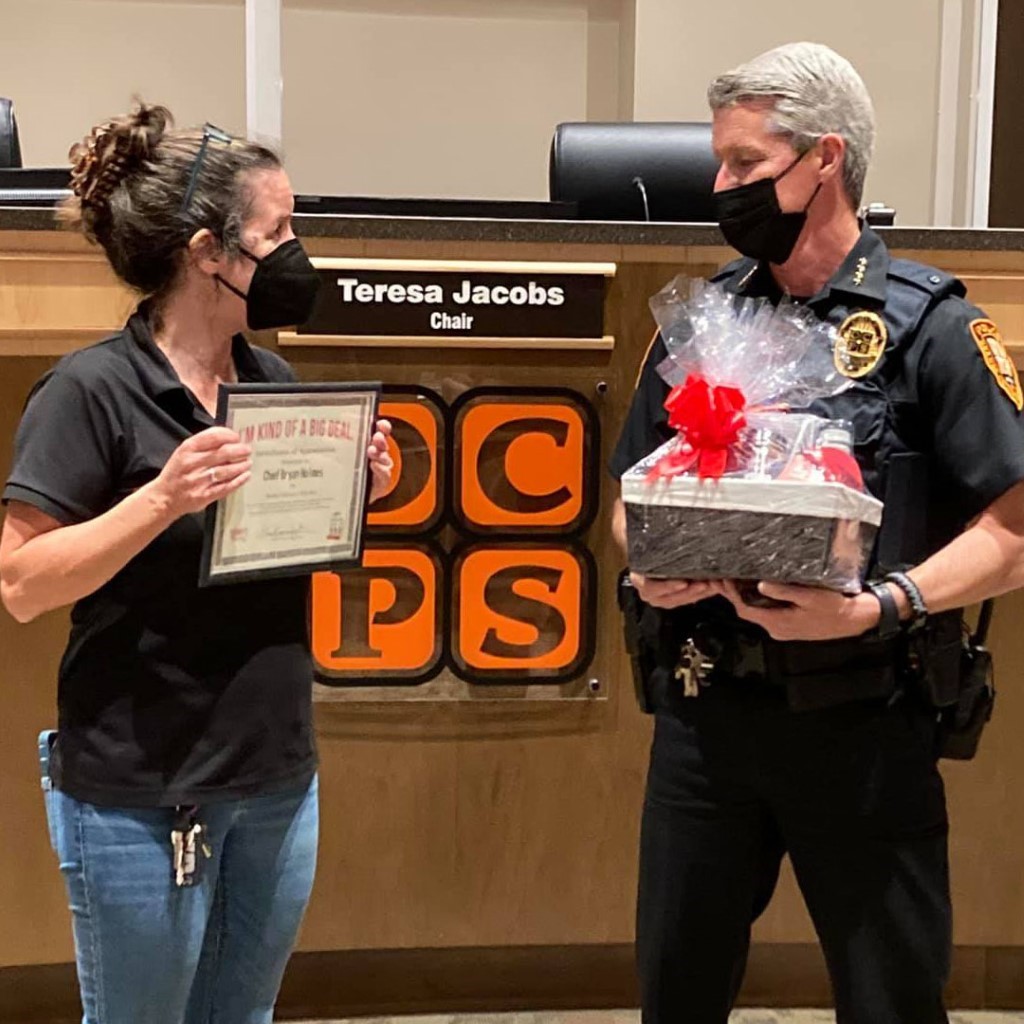 Chief Holmes, of Winter Park, FL and sergeants made big efforts to provide extra help during the challenges of the pandemic. They assisted with food distribution for students and the community. We thought they deserved some recognition playing a role in spreading kindness and giving back.
---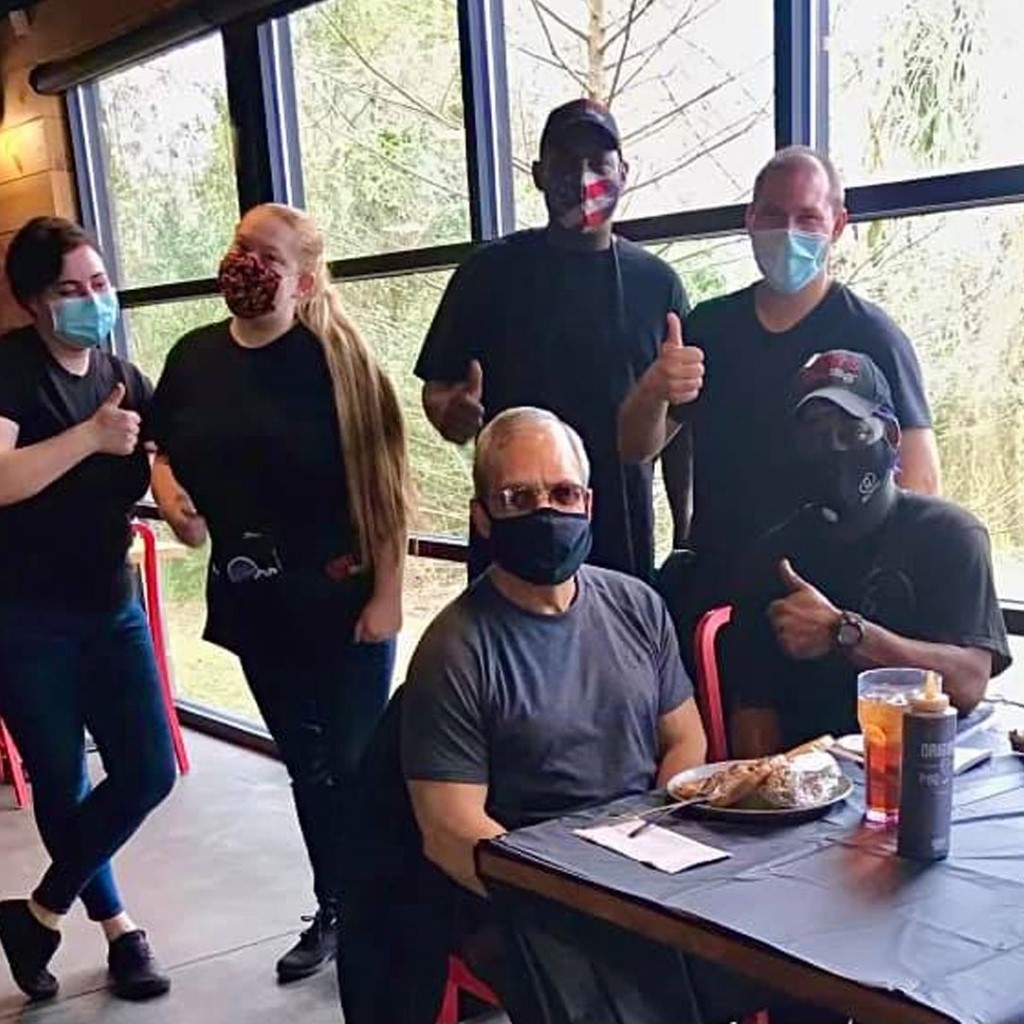 Team Archer in Gainesville, FL sure loves when Gary comes to visit, so we reckon he deserved his favorite meal on us!
---
Now just because Random Acts of Kindness Week is over, doesn't mean the kindness needs to stop! Show us how you #QtheKindness by sharing with us on social. We can't wait to see what you'll do for your community.