Kennon's Kindness Challenges
My first project as Sonny's Chief Kindness Officer was a kindness challenge geared towards spreading kindness to coworkers and people who work alongside us. I encouraged all Sonny's BBQ employees to think of ways we might already be spreading kindness to our fellow team members and how we can continue to show kindness to try and make a difference in each other's lives.

Here are some of the ways the Sonny's family and I brought this to life:
Pitmaster Tara B. of Largo and Pitmaster Melinda W. of Palm Harbor decided to pick two servers at random to cover their shifts for the evening, give them all of the tips they made during that shift, and even matched them with an additional $100.
Julia S., a server at the Sonny's in Orange Park, made her team a special family style breakfast to kick-off their day.
Other team members across our footprint showered their colleagues with words of encouragement, small gifts and tokens of appreciation.
---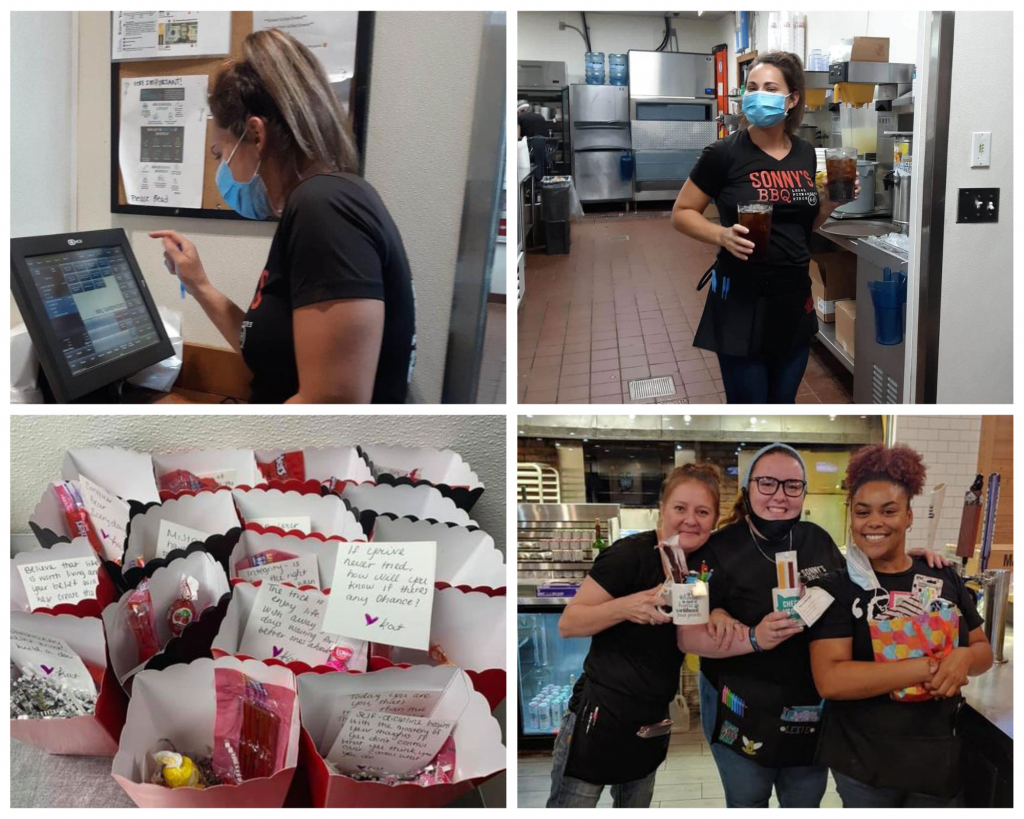 ---
It was truly inspiring to see how everyone rallied to show kindness to their teammates. For my second kindness challenge, I encouraged our Sonny's family to seek out ways to show kindness to our guests and members of our communities by making them feel special and cared for.
Jessica K., a server at the Sonny's in Palatka, had custom sugar cookies made to pass out to guests to sweeten their day.
The team at Orange Park let their Southern hospitality shine on some of their guests' birthdays to make them each feel extra special.
A couple of team members from the Atlanta area surprised the nursing staff at Children's Healthcare of Atlanta with lunches to show a little slow-smoked appreciation for all they do.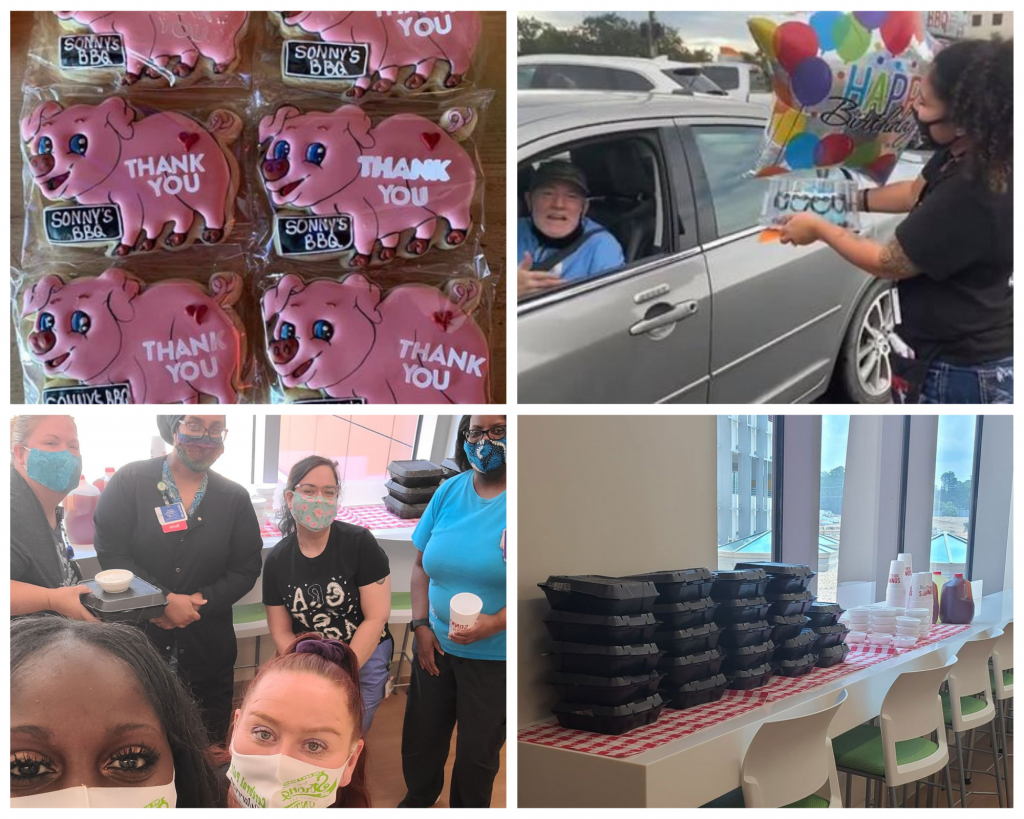 ---
Acts of kindness – big and small – are happening all around us, and they're making our world a better place. I hope that by sharing these good deeds happening within our restaurants, they inspire even more acts of kindness within our communities. For more stories of kindness and to share your own, use the hashtag #QtheKindness on social or visit QtheKindness.com.
---

Kennon Adkinson
Chief Kindness Officer
Sonny's BBQ