Gobble Up Some Sonny's BBQ For Thanksgiving  
It's that time of year again when comfort food is king. You spend the day workin' around the stove trying to cook up a delicious turkey. Don't forget all the sides and other fixings, and don't worry, we won't even mention dessert. Makes you tired just thinkin' about it, right? Well, there's no need to stress this Thanksgiving. From BBQ Bundles to Catering, we've got plenty of options full of favorites.
---
Create Your Own BBQ Bundle
---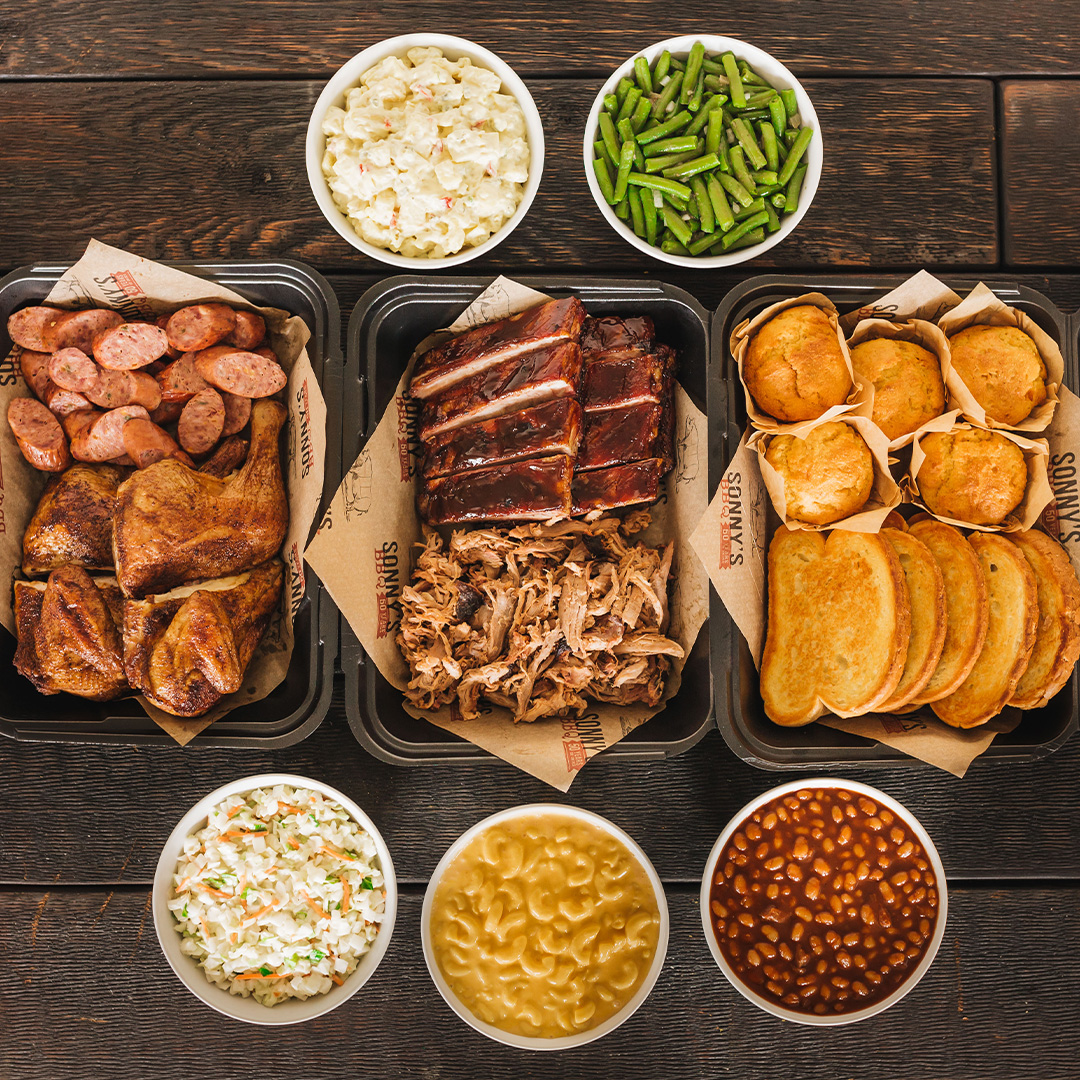 ---
Create your own BBQ Bundles at Sonny's are an easy way to satisfy that craving. With every good feast, you must start with the meat, and our signature BBQ is hard to beat. When you're creatin' a bundle, you can pick from 2 to 4 meat options, that way every member of your family gets exactly what they're cravin'. From our slow-smoked turkey to our tender, fall-off-the-bone ribs, you make the picks, and we'll get to cookin'.
---
After that, select your sides. You could go with some Thanksgiving classics like green beans or try something new with our crisp homemade coleslaw. Finish off your bundle with your choice of bread. Here's a smokin' suggestion, our cornbread is so sweet, try it for dessert. It's hard to beat when it's slathered in butter.
---
Our Bundles are also great options for Friendsgiving celebrations too. As your friends will soon find out, it's hard to beat that taste of Sonny's BBQ.
---
Ready to dig in? Make your picks online. Once you're done, meet us curbside at your local Sonny's to pick it up, or have it delivered to your door. We'll be here with the BBQ before you know it.
---
Pack Thanksgiving Plates with Sonny's Catering
---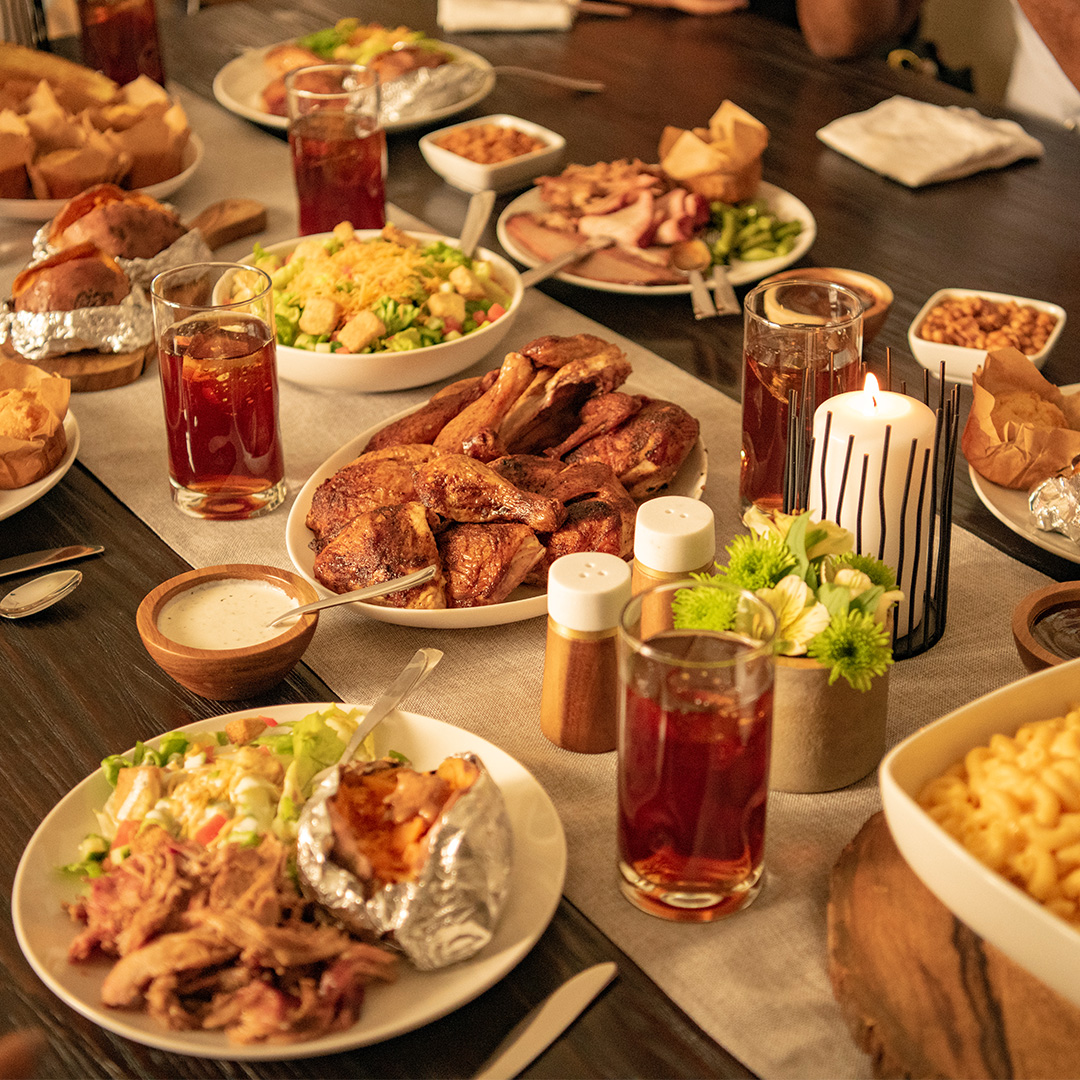 ---
Got a bigger crowd comin' over, try out Sonny's Catering. We give you party-sized portions of slow-smoked BBQ, sides and desserts that are ready to fill up plates. Depending on the order, we may need some extra time to prepare them, so place your request now at SonnysCatering.com.
---
Other Holiday Options
---
Also, some locations are servin' up holiday feasts filled with other Thanksgiving favorites like smoked turkey! Give your local Sonny's a call to see what they're offerin' this year.
---
No matter what your picks, this time of year is all about family and friends. So, gather 'round, gobble up some BBQ, and have a very Happy Thanksgiving.