2020 Kindness Year In Review
Bein' kind to people not only makes you feel good, but it makes others feel even better. At Sonny's we think everyone deserves to be rewarded for givin' back. Makin' a positive impact on our community is what matters to us most. Here are some of the highlights from this past year.
---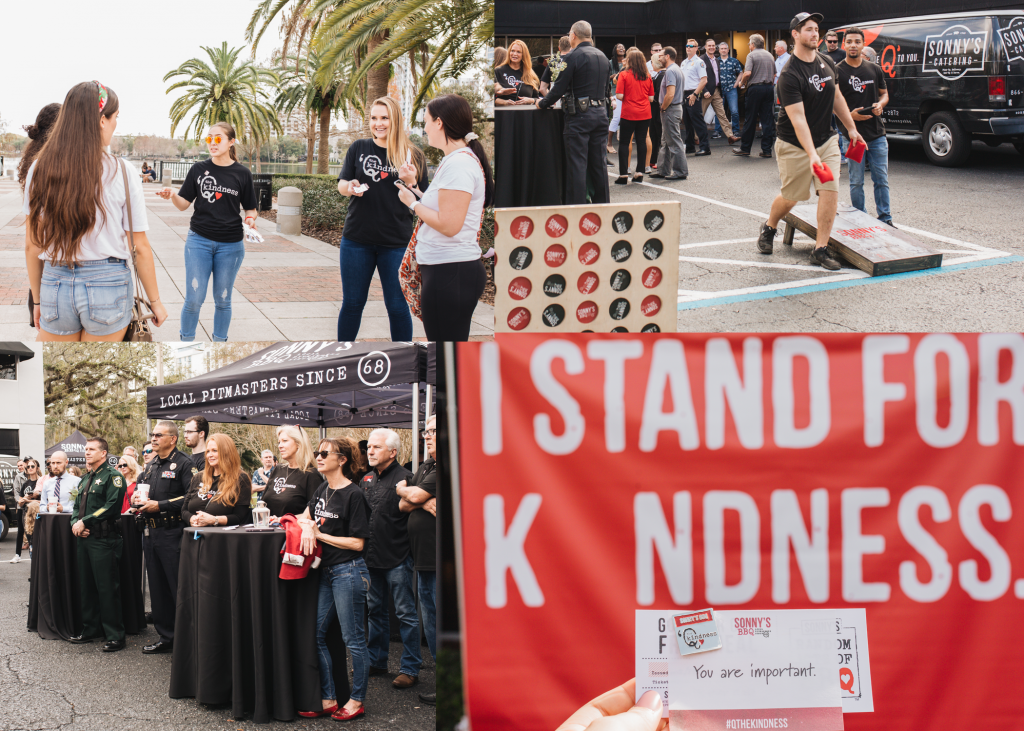 ---
'Q the Kindness kicked off on Random Acts of Kindness Day, February 17. We set out in Downtown Orlando to pass around a little something to get the city smiling, and we had a blast doin' it.
Hometown Heroes
---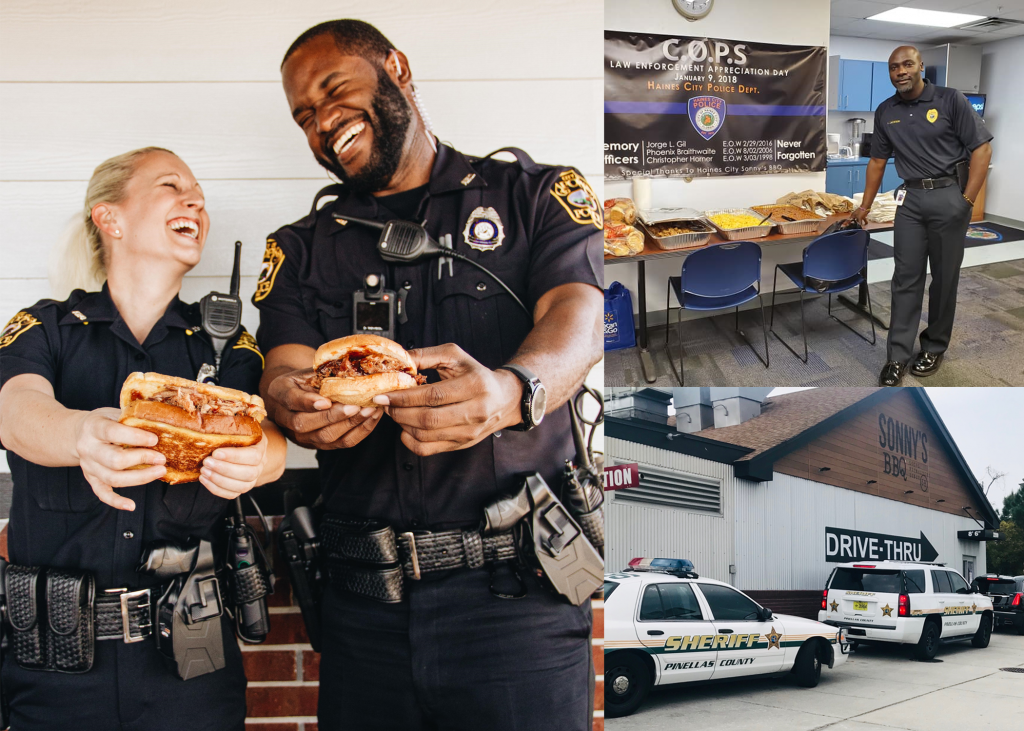 ---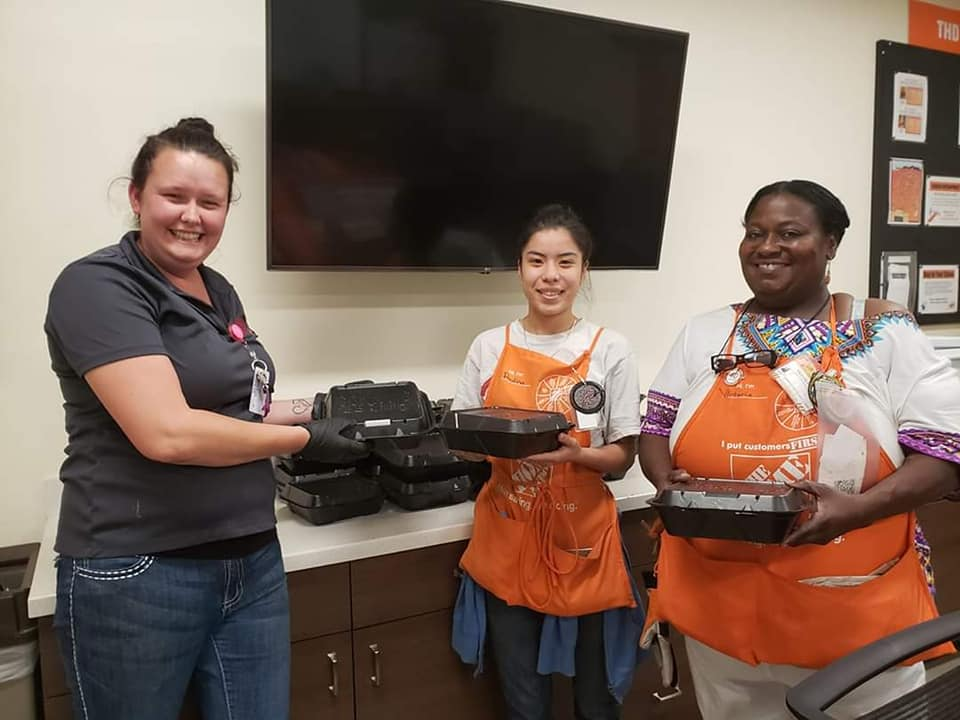 ---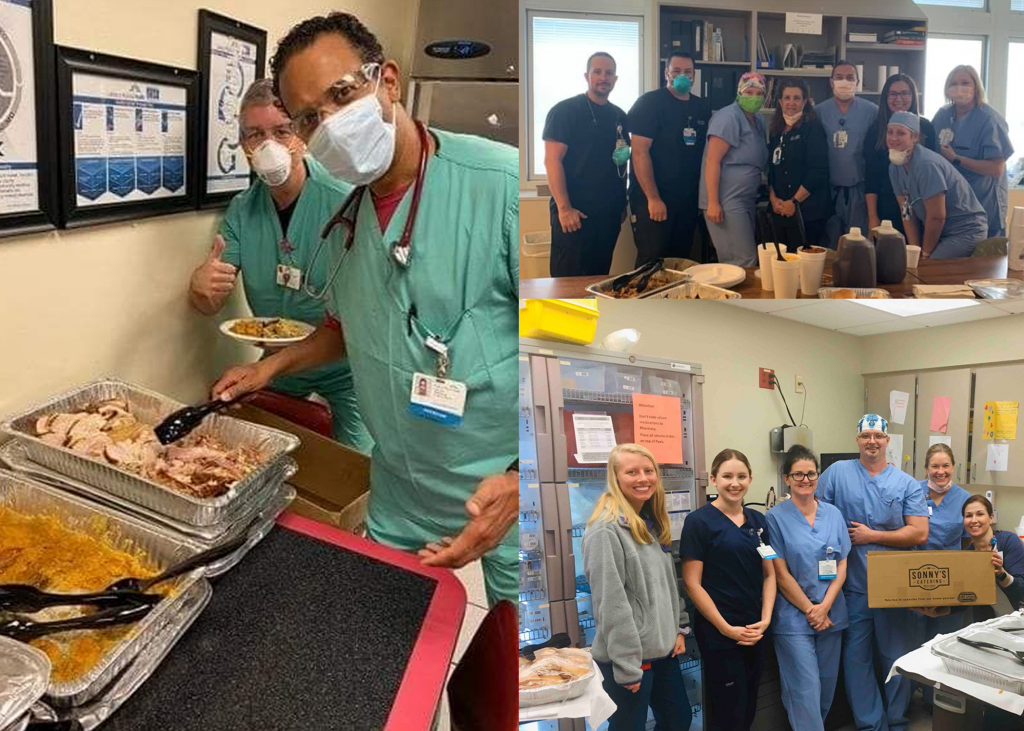 ---
We knew there had to be a way we could give back even more and continue to spread the spirit of BBQ. We had the pleasure of rewarding some hometown heroes with some BBQ on us. We celebrated Teachers, First Responders, Nurses, Heath Care Rockstars, and other frontline workers. They do so much to keep our world goin', it was really the least we could do to show our appreciation.
---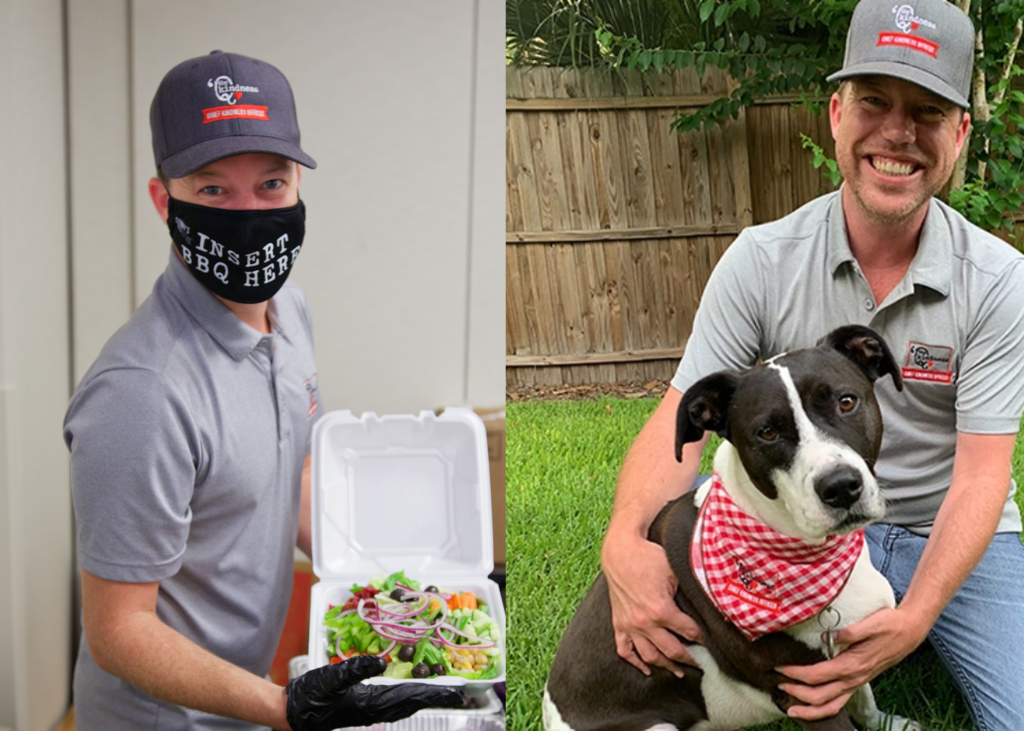 ---
Kennon Adkinson, Chief Kindness Officer
In July, we selected our first ever Chief Kindness Officer. Kennon Adkinson was nominated to help find ways to give back and share stories of kindness. He has been with Sonny's BBQ since 2013, managing our local franchise group, iServ BBQ, LLC's catering team. He is most passionate about organizations, such as The American Heart Association and the American Cancer Society. Kennon believes that "when we have empathy for each other, and we turn generosity into action, mankind wins."
---
680K Meals Donated to No Kid Hungry
Somethin' we're real proud of is our partnership with No Kid Hungry. In honor of National Pulled Pork Day (October 12), for every Sweet Carolina, Whole Hog, and Pulled Pork sandwich sold on October 12, 19 & 26, we donated $1 to No Kid Hungry. You order some BBQ, and we give back to kids in need. Doing so, we helped No Kid Hungry provide up to 680k meals to kids in need, and it still gives us the warm and fuzzies when we talk about it.
---
Kindness Crew Launch
In November, we rolled out of first Kindness Crew. Lead by Kennon, the Kindness Crew is made up of a team who was nominated by their peers to help spread the Spirit of BBQ. We have Claudia, a server at Apopka, FL, Jessica, a server at Orange Park, FL and Tara, Palm Harbor's Director of Operations. We gave them each $2,500 to support charities that were near and dear to them. Claudia explains, "I think it will make a difference to show the support." It was an honor to give them the opportunity to give back to organizations they care about.
---
Kindness isn't just an act, it's a feeling that we hope to keep on giving for many years to come. What do you say, c'mon and join us. Go on out there and do something nice for someone today, and don't forget to share your good deed story with us. We can't wait to see how you keep on givin' back.