The Holiday Treat You Deserve
Life just got a whole lot sweeter.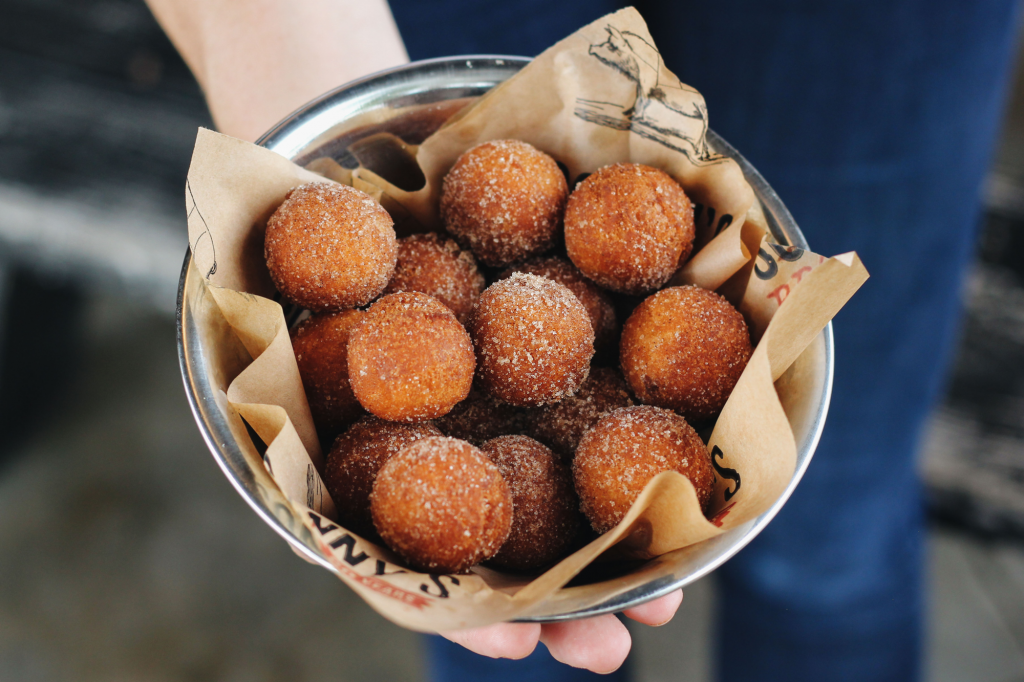 The holidays are almost here, and we think you deserve a treat. In fact, we know you do.
While you're busy bargain hunting, stuffing stockings and scheduling family visits, we'll be fryin' up our Cinnamon Sugar Donut Holes – shareable, mini donuts rolled in a generous coating of cinnamon sugar and served up with a side of our Signature Sweet Tea glaze for dippin'.  If that isn't a taste of the holidays in the South, we don't know what is.
We cook 'em up right when you order them, so they're always hot and fresh. And their snackable size makes them great to enjoy on the go, or even share with friends and family. You could bring some along to your next holiday party, or keep 'em all for yourself.
At just $4.99, they're probably the best thing you can buy – for yourself or for someone special.
So take a break from the hustle and bustle of the year-end rush and stop on by for a little pick-me-up. Our Cinnamon Sugar Donut Holes won't be around for much longer.