Recipe: The Backyard Burger
Pitmaster Louvaine Addo of Sonny's BBQ in Marietta, GA knows grillin' season will be here before we know it. Here, she shines a saucy spotlight on our sweet and tangy Original Sauce in this must-try recipe.

Tryin' this at home? Before diggin' in, snap a photo of your Backyard Burger and share it with us on social media using the hashtag #SonnysBBQ.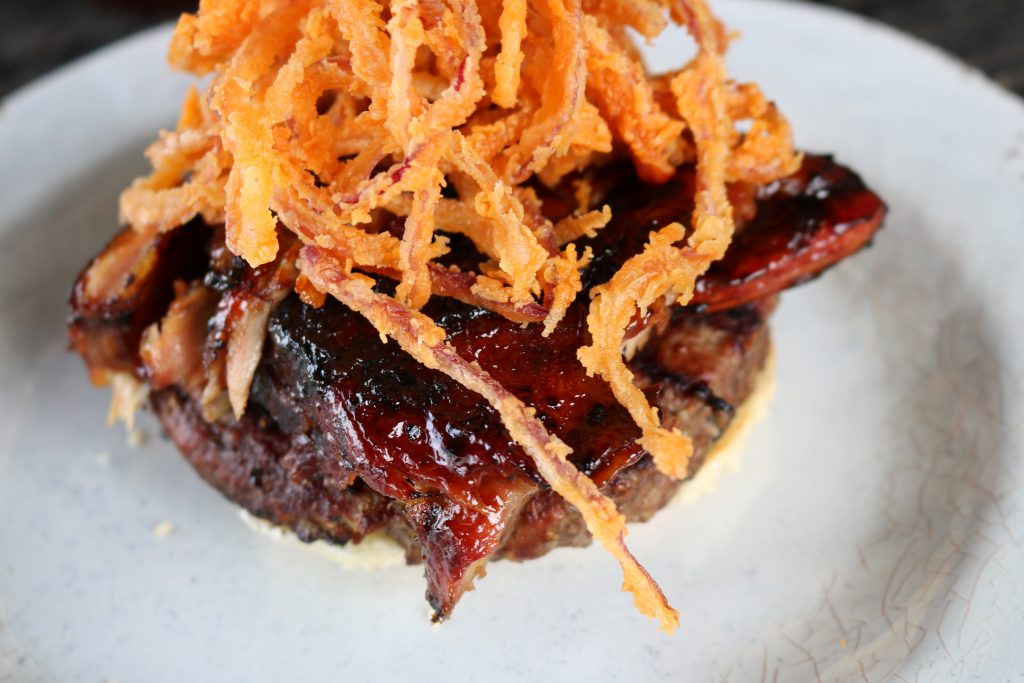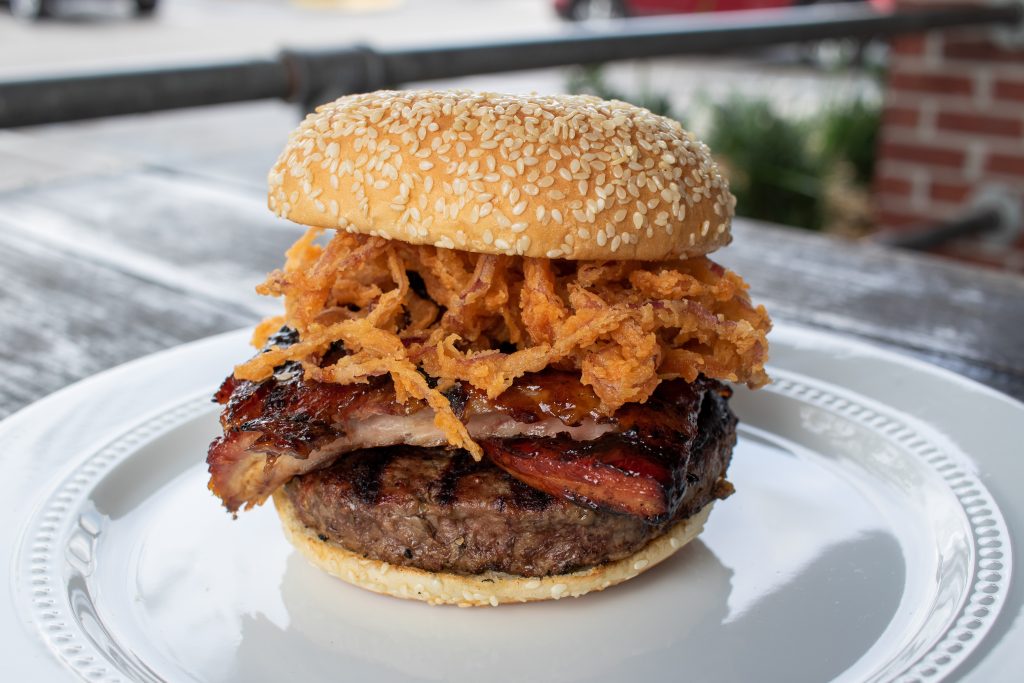 You Will Need:
1 rack of baby back ribs

4 oz Sonny's BBQ Dry Rub

8 oz burger

2 oz sliced red onion

1 tbsp hot sauce

3 oz flour

¼ tsp salt

¼ tsp pepper

10 oz canola oil

1 cut hamburger bun

1 oz steak seasoning
Directions
Fire up the smoker. Let's build this burger.
Baby Back Ribs
Using a paper towel peel the skin off the backs of the baby back ribs.

Season both sides of the baby back rib with Sonny's Dry Rub and place in a smoker until the internal temperature reaches 200°. Remove the rib from the smoker, carefully removing the bones (be sure to do this while the ribs are hot so that the bones remove easily and leave the rib intact).
Onion Straws
Mix the flour, salt, and pepper until all ingredients are evenly distributed.

Slice the red onion into ¼-inch rounds, separating each ring so they are not attached.

Mix the red onion rings, hot sauce, and flour mixture.

In a frying pan heat the oil and fry the onions until golden brown.

Remove from the oil and place on paper towels to drain excess oil.
Build
Add the steak seasoning to your burger and grill to your desired doneness.

Cut the baby back rib into a 3 bone section, add Sonny's Original Sauce to both sides and place on the grill for 1 minute each side (or until desired grill marks).

For better results butter your bun and give it a quick toast.

Starting with the bottom bun place your burger, baby back rib, Sonny's Original Sauce, and then add the top bun.