Spirit of BBQ: Charity Finalists
The Spirit of BBQ is all about lendin' a helping hand and supporting others. In an effort to continue to spread the Spirit of BBQ, we'll be donating $10,000 to 1 of the 5 charities below. With that said, the voting round has officially begun and it's time to cast your vote. All it take is a "like" on the photo for the charity of your choice in our Voting Round Facebook photo album before time runs out on Monday, November 26 at 11:59 PM.
You nominated, and we listened. Here are the top 5 charities that were selected for the final round, and their 5 fast facts to make sure you're well informed before makin' your decision:
---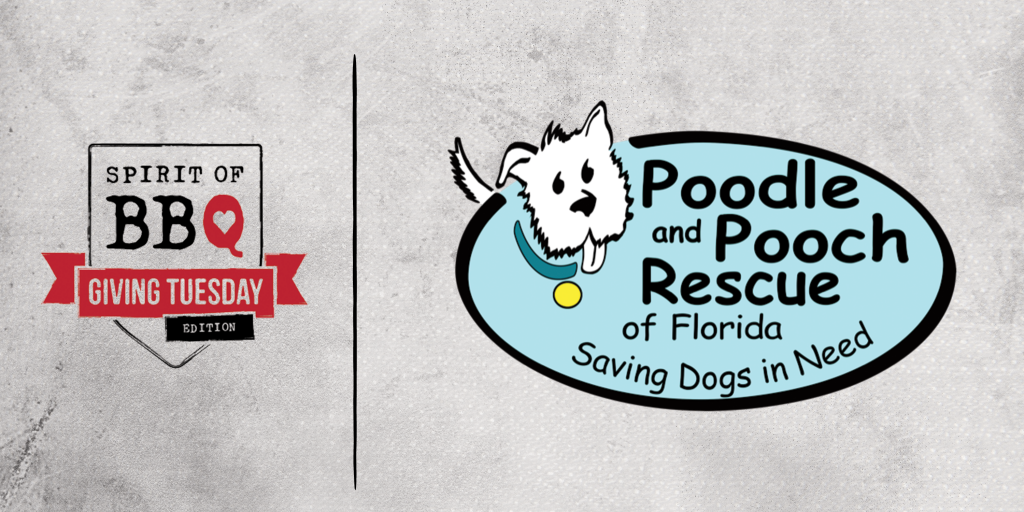 Five Fast Facts:
Founded in 2008.
Poodle and Pooch Rescue saves dogs that truly need help. They rescue the pooches from animal control that may be older, suffered from neglect and abuse, or have a medical need.
Poodle and Pooch Rescue has saved over 3,800 dogs since its establishment.
Receives its funding from general donations, grants and adoption fees.
They aim to rescue as many special needs dogs as their funds allow and grow their special needs fund so they may continue to save more senior and special needs dogs each year.
---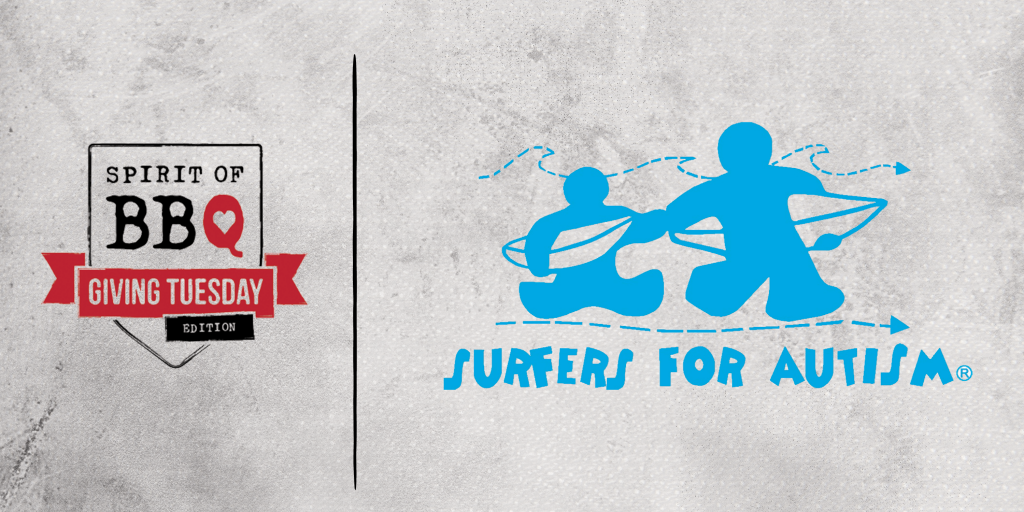 Five Fast Facts:
Founded in 2007.
Surfers For Autism's mission is to unlock the potential of people with developmental delays, and to support advocacy for autism issues and scientific research.
Surfers For Autism aims to eliminate stigma through public education and awareness and to unite communities through volunteerism.
Community means everything to Surfers For Autism, and to them, community is more like family. From the volunteers to the support of life guards and city workers, bonds strengthen and friendships develop as they all work towards a common goal of helping others.
Their goal is to introduce the sport of surfing and its therapeutic benefits to more and more children with special needs and to give these families a day at the beach in a judgement free environment.
---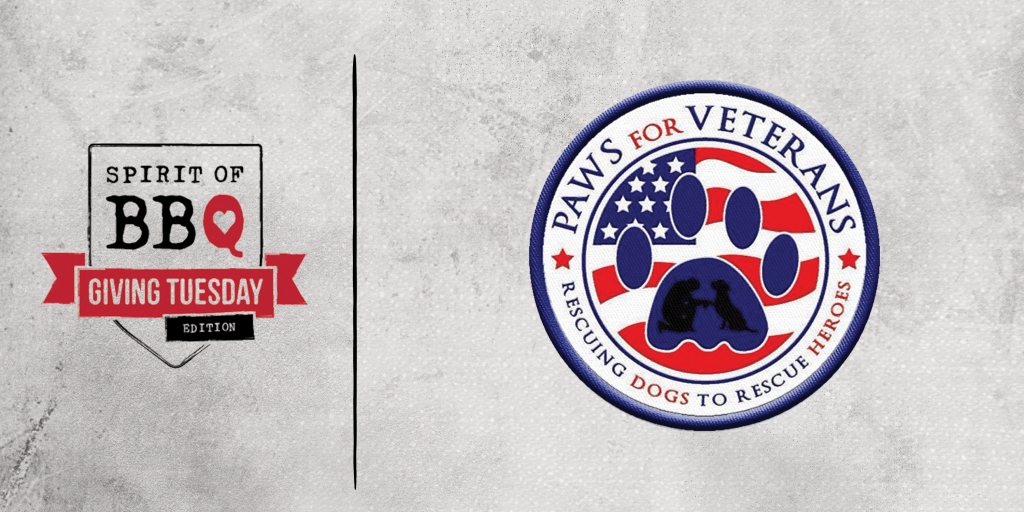 Five Fast Facts:
Founded in 2010.
Paws for Veterans provides our nations combat injured heroes and First Responder heroes, that suffer with post-traumatic stress disorder, traumatic brain injury, and affiliated physical disabilities with task trained medical service dogs. Furthermore, they also provide supplies, therapeutic group sessions, and natural treatment alternatives while simultaneously saving the lives of shelter dogs, who Paws for Veterans train as service dogs.
Paws for Veterans has rescued over 300 dogs.
All funding is public donation based through individual supporters and business sponsorships.
They aim to rescue more shelter dogs from euthanasia, as well as help more disabled veterans and First Responders.
---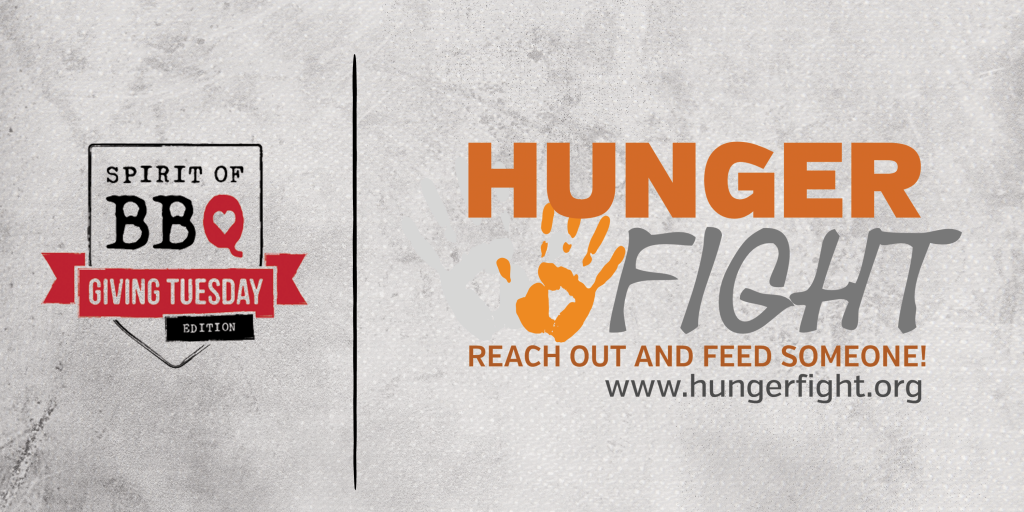 Five Fast Facts:
Founded in 2012
Hunger Fight's mission is to end hunger and illiteracy through the provision of nutritious meals and books to children, seniors, and families in need by informing, engaging and mobilizing communities and partners.
Hunger Fight is community oriented.  They serve members of the community through the provision of meals and by hosting packing events that brings businesses and volunteers together for a common goal – to pack food that will be distributed to ensure children and families in their own communities are not going hungry.
As a disaster relief provider, Hunger Fight also distributes emergency meals to areas impacted by hurricanes or other disasters.
Their goal is to grow their Feed the Backpacks feeding program into more communities and to successfully launch their literacy program, Feed the Need to Read, in all areas where they currently provide their hunger program.
---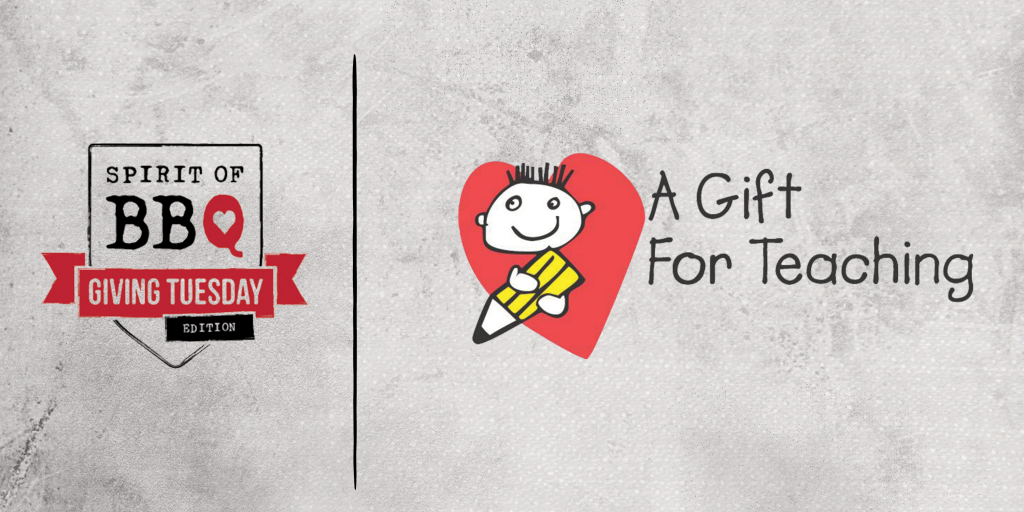 Five Fast Facts:
Founded in 1998
A Gift for Teaching (AGFT) is Central Florida's primary provider of free school supplies to teachers for their students in need.
Teachers spend upwards of $1,000 out of their own pockets each year so that their students have the tools they need to learn and succeed in the classroom, and AFGT helps to alleviate that burden.
Since 1998, AGFT has distributed more than $120 million worth of classroom essentials – including pencils, books, backpacks, notebooks, and hygiene items.
They aim to improve public education by transferring the community's surplus materials and resources free to teachers for their students in need.
---
Now that you've done your homework, it's time to cast your vote. Head on over to the Voting Round Facebook photo album on our Facebook page and  vote with a "like" on your favorite charity's photo. Thank you for helpin' us spread the spirit of BBQ this Giving Tuesday.