Sonny's Joins Forces with Operation BBQ Relief to Raise Funds for Disaster Relief
Sonny's is shining a spotlight on one of our main giving pillars: Disaster Relief. As we face hurricane season, we are partnering with Operation BBQ Relief to help dedicate resources to feed first responders and residents impacted by natural disasters. Together, we will work to make a difference in grief-stricken communities.
---
The Origin of Operation BBQ Relief
---
Operation BBQ Relief is a nonprofit organization founded in May 2011 in response to a need for relief efforts in Joplin, Missouri. On May 22, a massive EF5 tornado struck the southwest Missouri community of about 50,000 residents, killing about 140 people and injuring over 1,000. It left a path of total destruction six miles long and over a half-mile wide. The tornado tore through homes, stores, and whole communities, leaving families displaced and terrified. It was classified as the second deadliest tornado in U.S. history.
---
In the wake of the disaster, competition BBQ teams from nine states answered the call to help feed displaced families, along with police, fire, National Guard and emergency personnel. In about two weeks, the group served over 120,000 BBQ meals during the operation. Volunteers loaded food into vehicles and delivered it directly to families in the impacted areas within the tornado's footprint. Many businesses helped to make the operation possible by contributing food and supplies. Meanwhile, people from across the country donated cash.
---
As a result of efforts from the competitive BBQ teams, Operation BBQ Relief was born. This experience of building a network to feed individuals in need was the inspiration for starting the organization. They use the Joplin operation as a model for disasters such as hurricanes, wildfires, earthquakes, floods and other tornados.
---
Magnifying Their Mission
---
Officials say their mission is to provide comfort to those in need by connecting, inspiring, serving, and educating in communities across the nation. To date, Operation BBQ Relief has provided over 9 million meals throughout the United States and internationally following natural disasters, COVID-19 response, and through The Always Serving Project. That project benefits the homeless, first responders, veterans and members of the military.
---
Operation BBQ Relief relies on volunteers to help share the healing power of BBQ. They are always looking for volunteers, whether you are a part of a BBQ team or simply an individual wanting to help when disaster strikes. There are so many opportunities for you to get involved.
---
To help make a difference you can add a $1 donation when you order at OrderSonnys.com.
---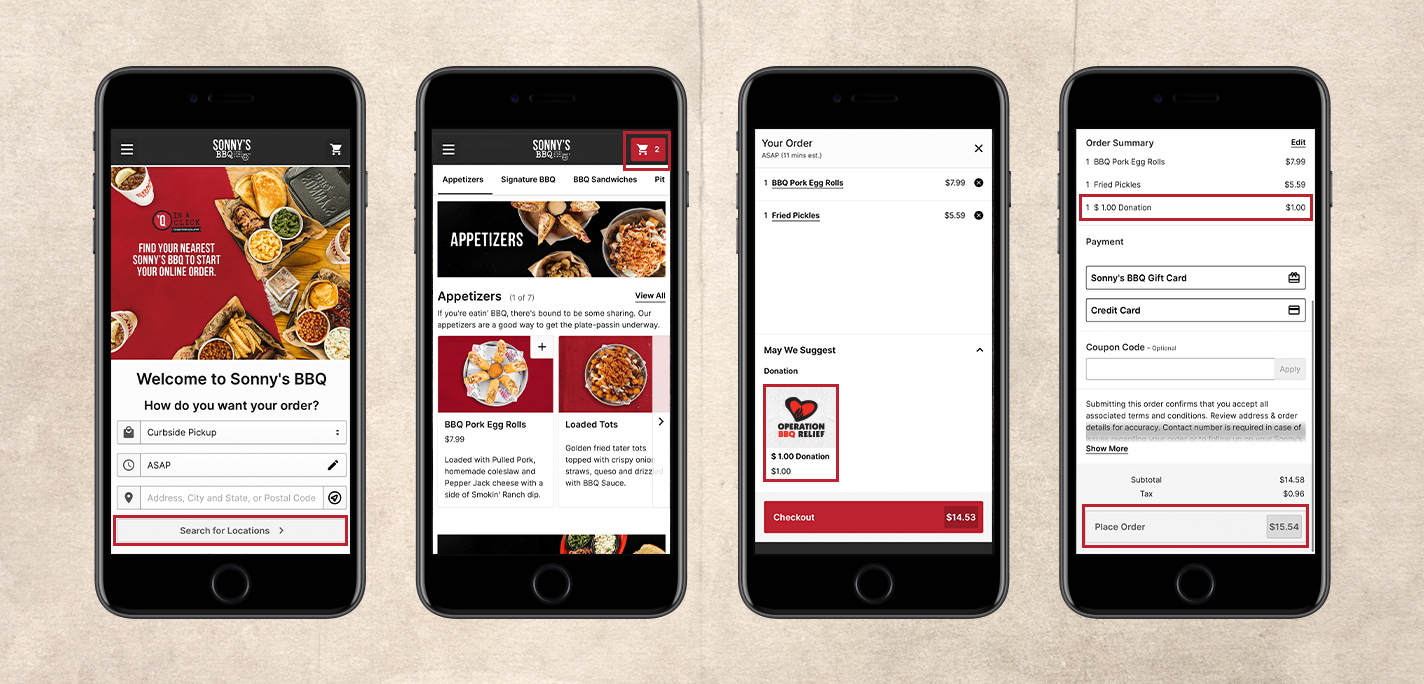 ---
If you are lookin' for even more ways to get involved, download the Operation BBQ Relief app to sign up for volunteer opportunities. Here are a few of the programs they need volunteers for: Click each section title to learn more.
---
---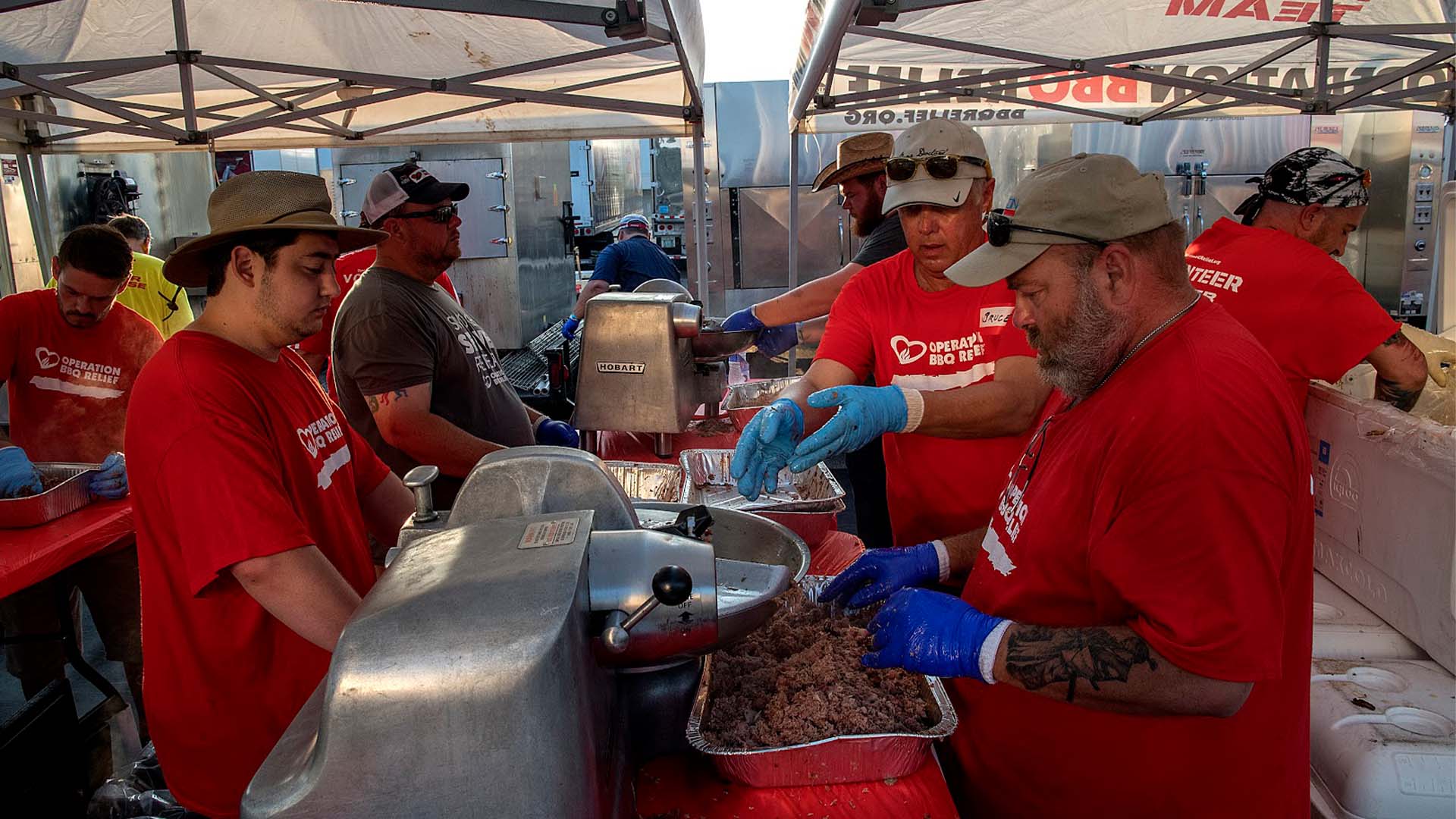 ---
When Operation BBQ Relief responds following a catastrophic event, they deploy volunteers to assist on-site. Duties include food prep, cooking, processing, serving, inventory, and more. This is a very boots-on-the-ground way to get involved.
---
---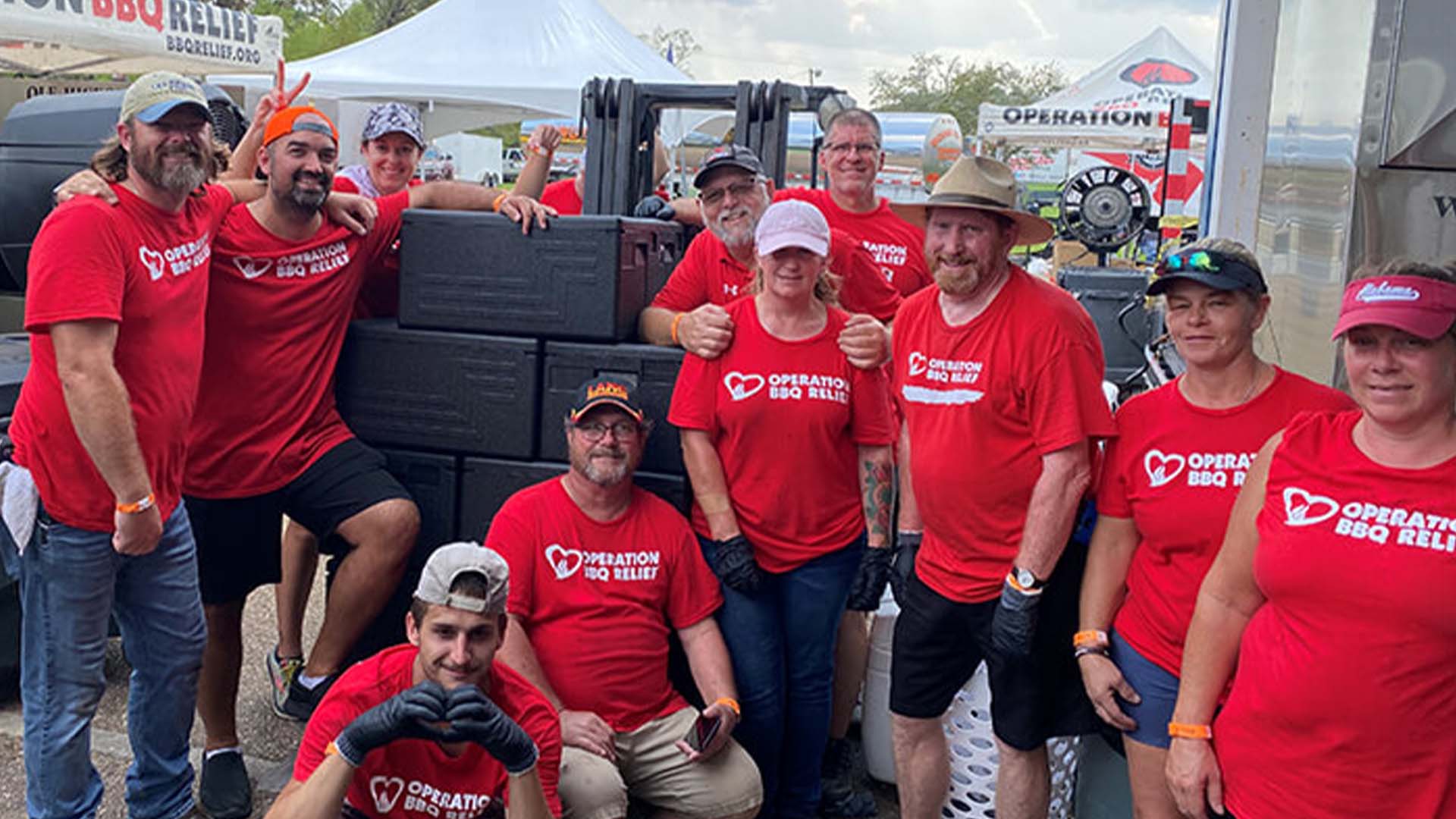 ---
They also have various non-disaster-related programs in The Always Serving Project®. These events give back to communities, as well as feed First Responders, Military and Veterans. They also focus on the fight against hunger by feeding the homeless and the food insecure.
---
---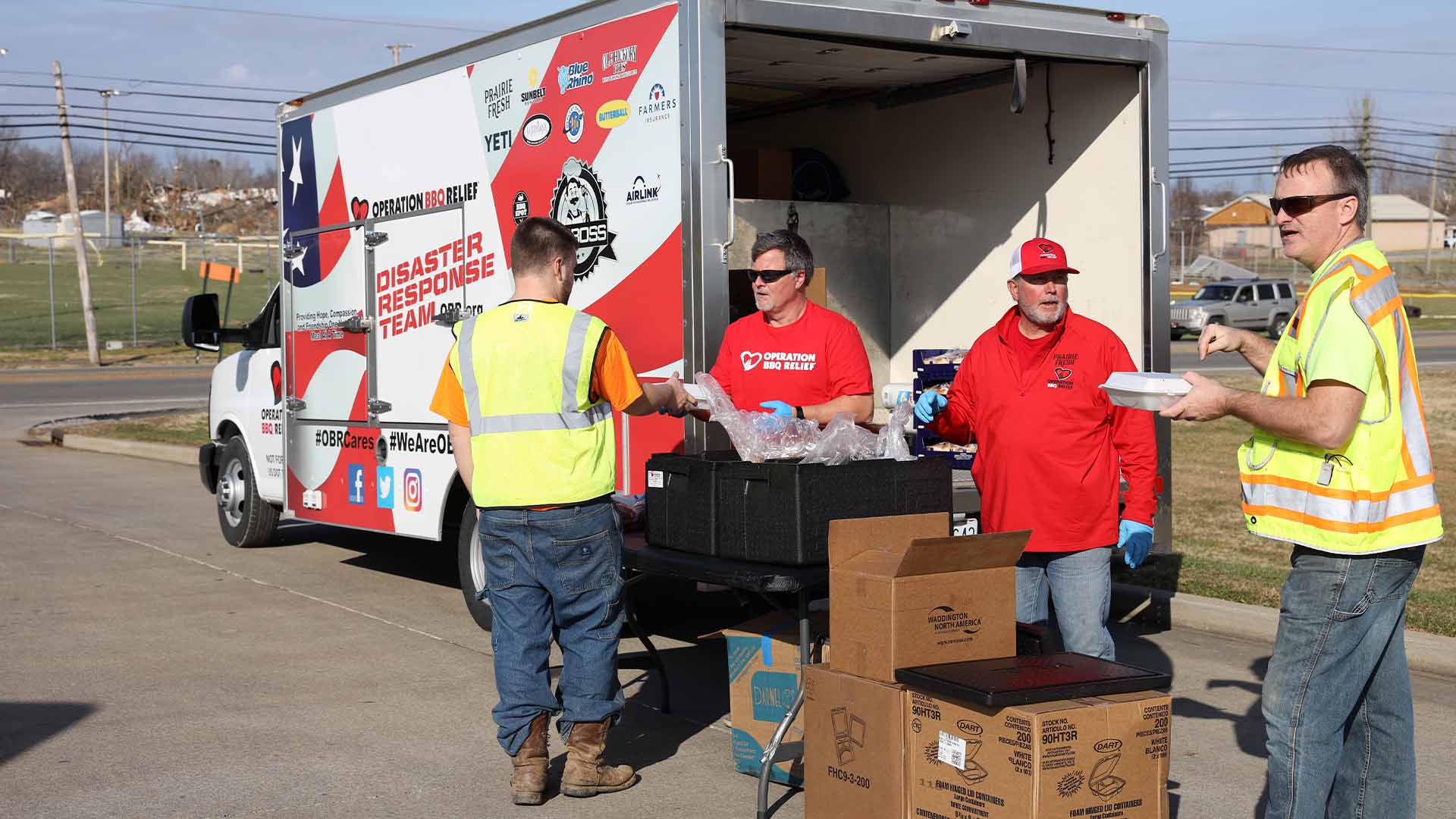 ---
Area Coordinators serve as points of contact in different locations across the country. They are our eyes and ears on the ground in their area. They gather information about local needs, contact local organizations, and perform various other duties.
---
---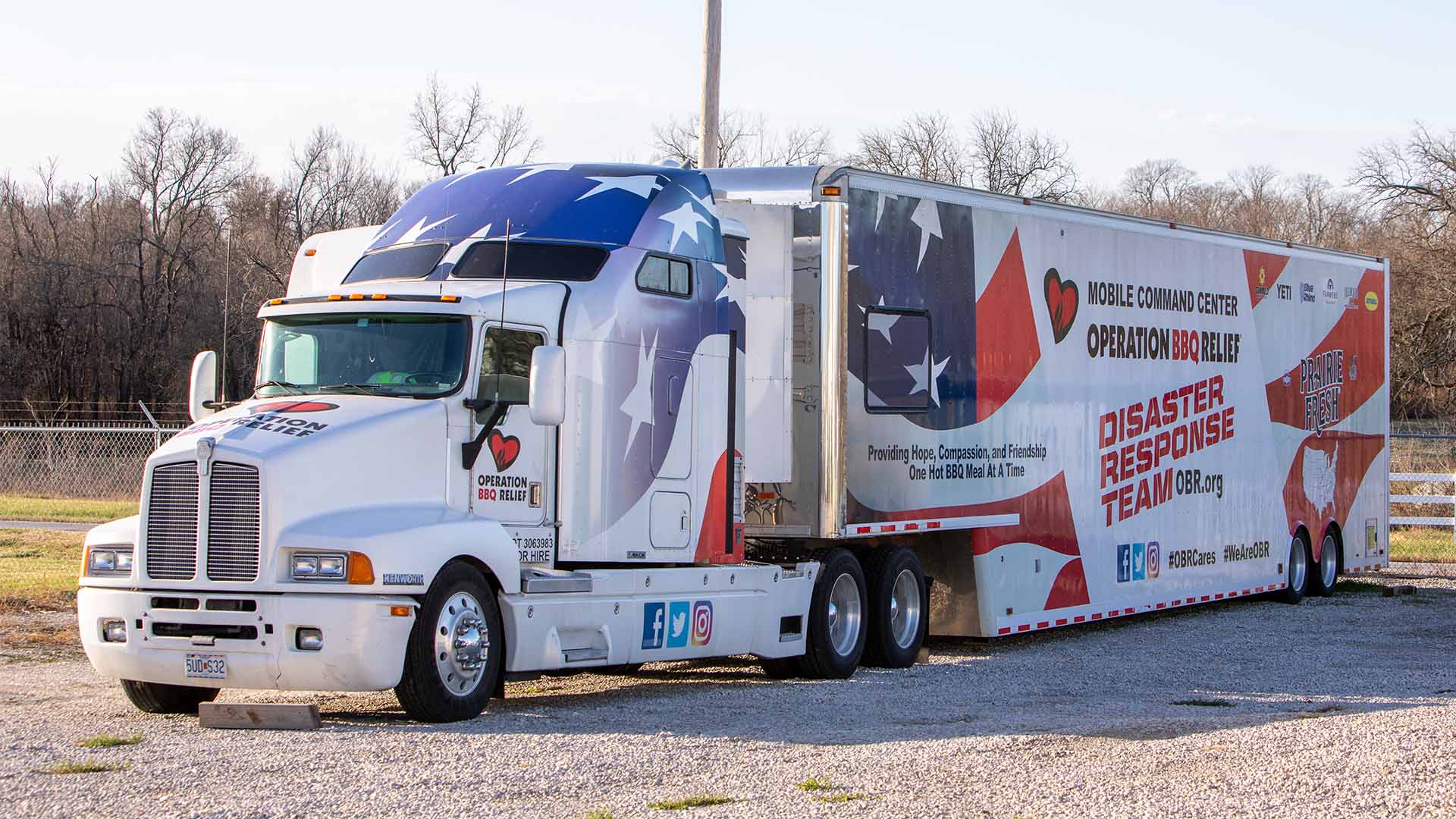 ---
If you have a CDL, there may be volunteer opportunities for you to assist with transporting Operation BBQ Relief equipment to and from deployment sites.
---
Learn More about Operation BBQ Relief
---
To find more ways you can give back, and read more about their mission, visit operationbbqrelief.org.