Sonny's Surprises Deserving Nurses with #RandomActsofBBQ for Their Kindness  
Nurses are on the front lines every day caring for patients and their families. They are a beacon of hope in our time of need. They deserve the utmost recognition for all they have done for their communities, especially over the past three years. Now more than ever, we know the importance of showin' our appreciation for frontline workers. We wanted to recognize them with #RandomActsofBBQ for their hard work and compassion for the health of their communities. Celebrating them is the least we could do!
---
In honor of National Nurse Appreciation Week, we recently asked for nominations of deserving nurses who go beyond the line of duty to not only care for their patients but also treat them like family as they nurse them back to health. We received the incredible stories of David Hoeh and Judith Knight. Their teams nominated them for their kind hearts and dedication to their patients.
---
David Hoeh
---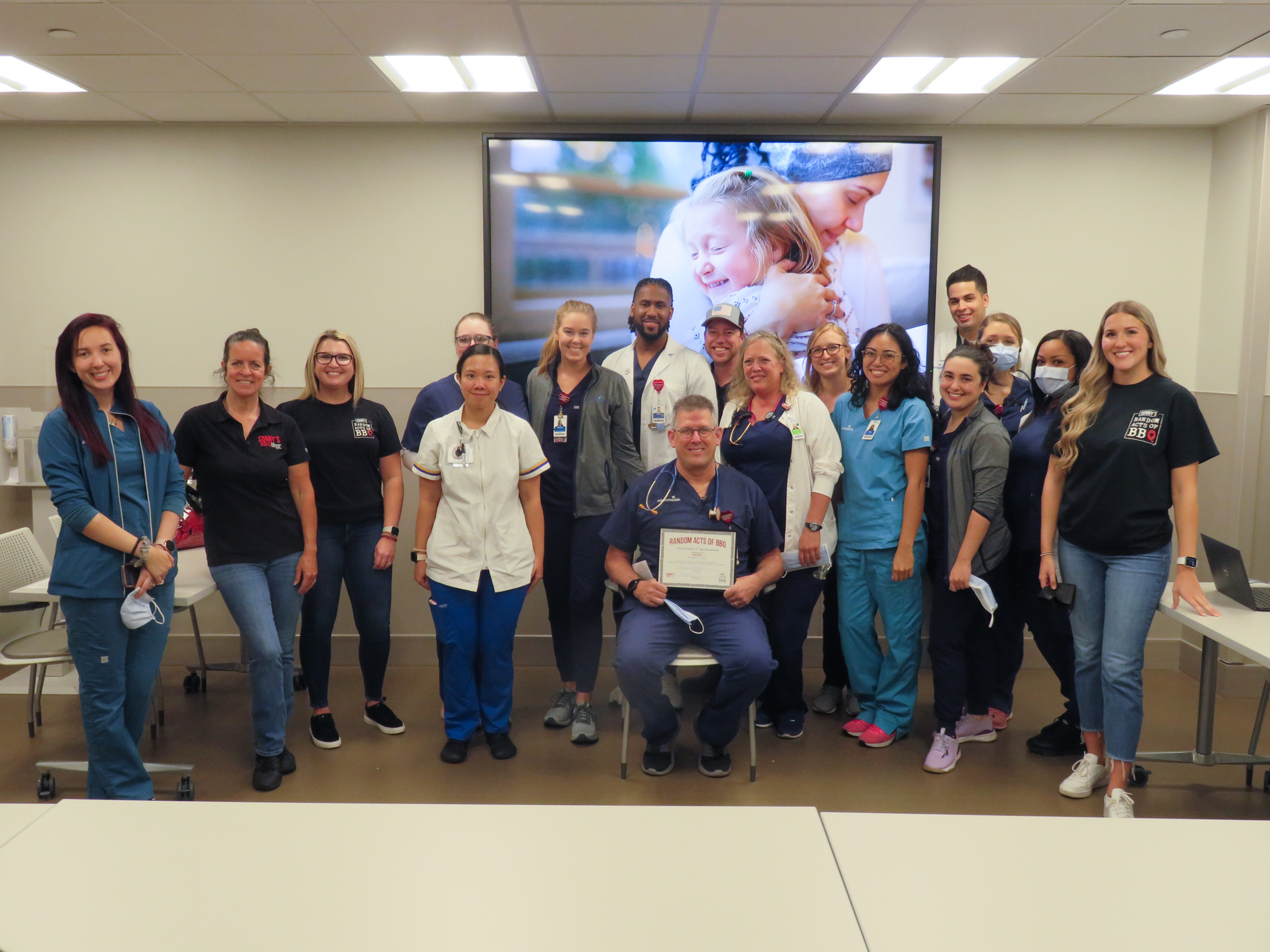 ---
We recognized David Hoeh, Registered Nurse in the Ortho Trauma PCU Unit at Advent Health, with a #RandomActofBBQ for the incredible work he puts into caring for patients and families. He treats each patient like family and goes out of his way to be a friend in their time of need.
---
We caught wind of his story when his Nurse Leader, Kevin Zapata, nominated him. Zapata says Hoeh helped a patient see the light at the end of the tunnel. David learned his patient was struggling through a tough time and spent most of his shift that day consoling him. His patient was so appreciative. He said that David treated him like a little brother, giving him the tough love he needed to hear. They spent the day having heartfelt conversations about life experiences. David gave him hope and helped this patient change their perspective on life for the better.
---
When asked about the story, Zapata said, "Being a nurse leader, one gets the opportunity to talk to a variety of individuals in many different circumstances. Often, patients share stories about how a staff member did something extraordinary to make their stay exceptional, but it's not often that I hear stories about how a staff member changed their life forever."
---
"As I introduced myself to the patient, his face lit up and I could tell that he was happy to see me," Zapata continued. "I don't normally get that reaction, so I was intrigued. He began to share with me how his nurse, David, had changed his life. He shared how he was estranged from his family and even his girlfriend could not get to him. Holding back tears and yet with a smile on his face, he shared that everything changed because of the care that David gave him. He could tell that David was not just going through the motions but genuinely cared."
---
Judith Knight
---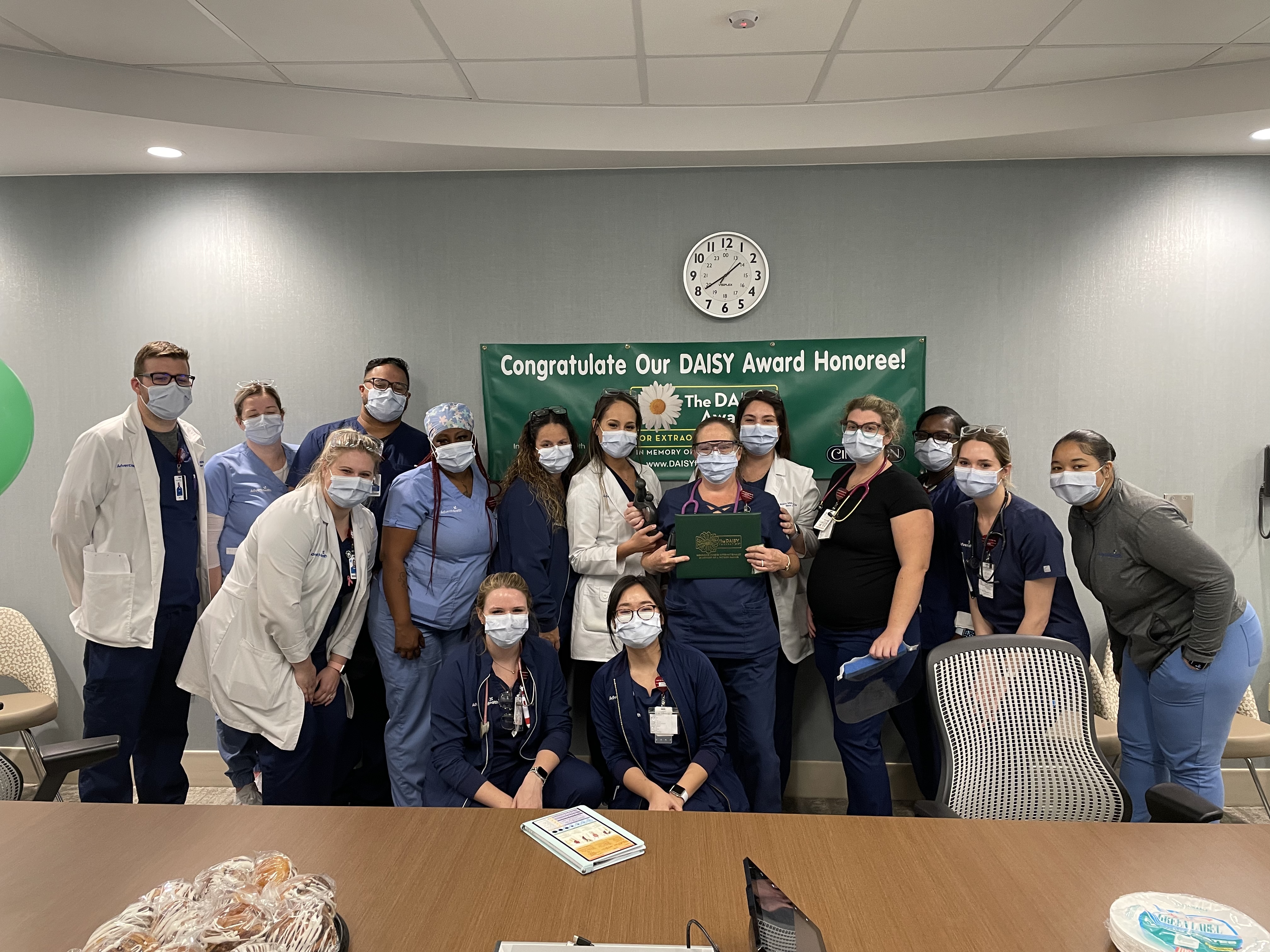 ---
We also had the opportunity to celebrate and recognize Judith Knight of the PCU Cardio-Thoracic Unit at Advent Health with a #RandomActofBBQ for all that she does for her community. Judith was nominated by her team who described her as someone who has tremendous compassion when caring for her patients. Her kind heart and determination help her create a positive impact in the world. She sets an incredible example and has inspired her fellow nurses. They say they are proud to work on a team with a nurse like her.
---
Nominate a Nurse
---
We are lucky to have so many nurses who care deeply about their patients and go beyond the call of duty to make them feel like family. There are so many similar stories out there and we love hearin' them! If you know a hardworking nurse in your community that could use a little extra recognition, share their story and nominate them at QTheKindness.com.