Sonny's Recognizes Deserving Teachers with Random Acts of BBQ for Going Above and Beyond
Sonny's is celebrating teachers in a big way! We know teachers are such important assets to the community and deserve endless amounts of recognition for all they do. They help students be the most successful version of themselves, and we couldn't be more appreciative.
---
We recently asked folks to nominate a teacher that goes beyond the call of duty to care for each of their students. We received thousands of nominations with incredible stories of how these teachers are helping their students succeed. Here are a few of the teachers we chose to recognize and surprise.
---
Valeria D. – Warner Robins
---
Valeria is a dedicated teacher at North Side High School that aims to motivate her students daily. Her sister nominated her for always pushing students to be the best they can be. Valeria provides challenging, real-world instruction that prepares her students for a successful life after graduation. Not only is she an incredible teacher but she is also the school's basketball coach. She stays beyond the usual workday hours to help train her team and lead them to victory. When she is not teaching or coaching, she is sponsoring various clubs at the school. Valeria, thank you for all that you do to better the lives of your students every day!
---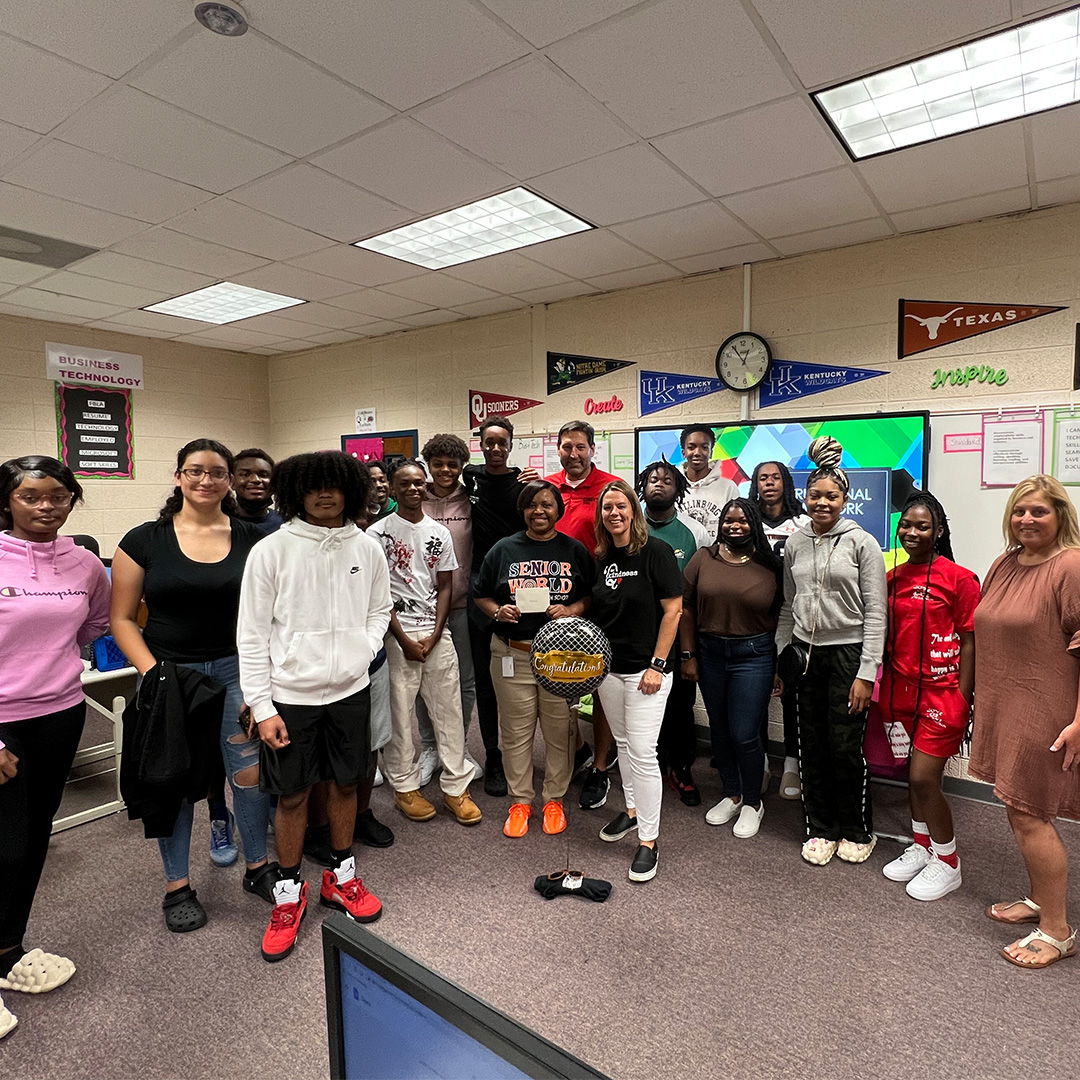 ---
Haley L. – Rockhill
---
Haley is a second-year teacher who teaches third graders that have learning disabilities and have a tough time at home. She aims to make her classroom a comfortable and positive atmosphere, to help them concentrate and feel welcomed. She goes out of her way to buy them school supplies, so they are always prepared for the school year. When Haley noticed her students were coming in with holes in their shoes and wearing the same outfits for a couple of days in a row, she went out and bought them brand new coats, clothes and shoes. She also brings in sweet treats and has a goodie jar set up to award them when they have achieved a goal. When asked why she does all this, she said she wants to make learning fun for each one of her students. We are so grateful to know there are such wonderful teachers like Haley helping the students of her community.
---
Linda F. – Oviedo
---
Linda has been a valuable resource to the Orange County Public School (OCPS) system for the past 30 years. She has worked with multiple OCPS schools and now works at East Lake Elementary, where she has been since they opened their doors in 2005. She is always challenging her students to reach for the stars and strive to be the best. Her work involves countless hours preparing, supporting, motivating and guiding each of her students and molding their brilliant minds. She has been a teacher, role model, mentor and friend to so many throughout her years as a teacher. When asked about Linda, her team said she is determined, committed, persistent, and a catalyst for success. Linda was supposed to retire but stayed one more year to help her school when they had a teacher shortage. Her compassionate soul and generous spirit have left a lasting impact on her students and her peers.
---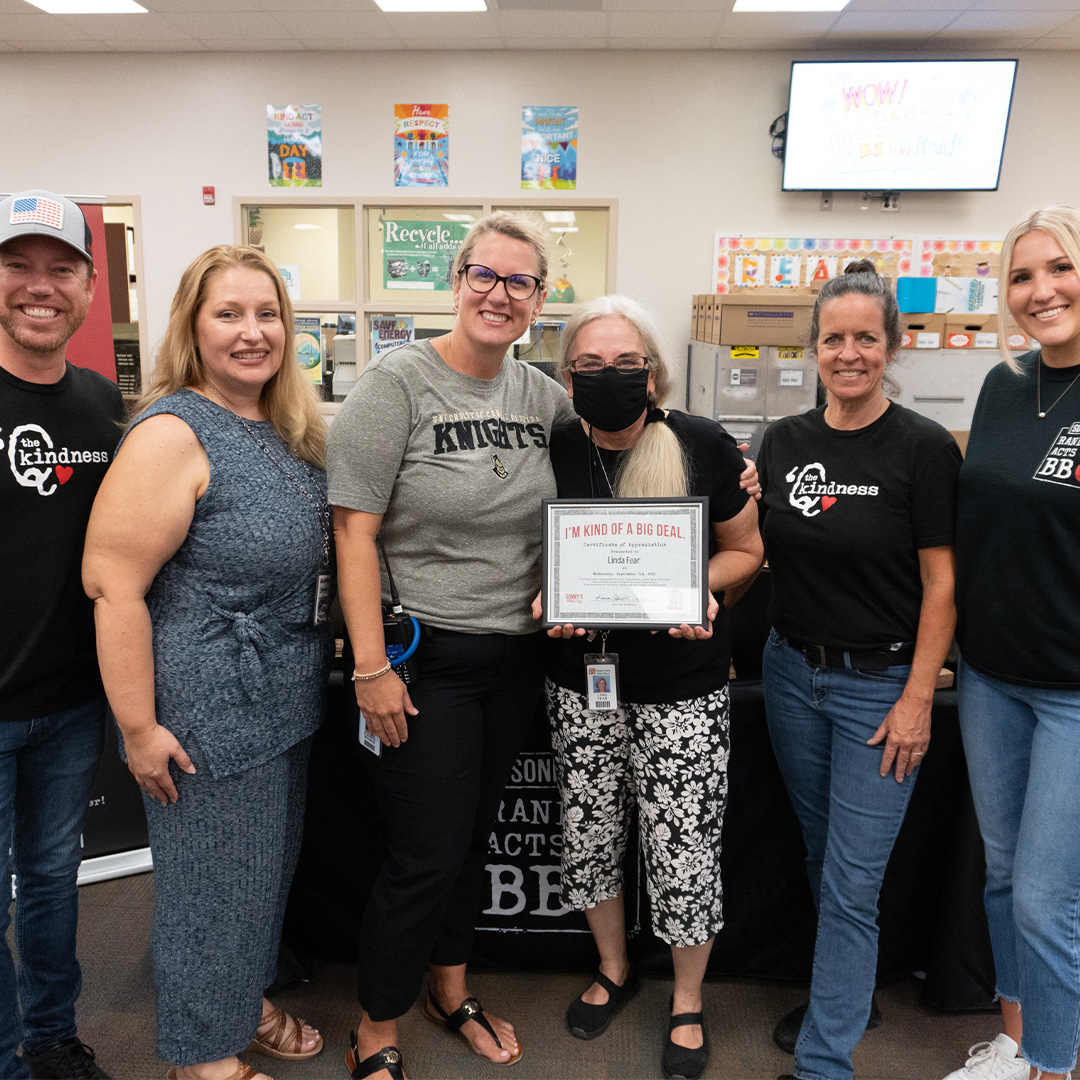 ---
Madalyne M. – Eustis
---
Maddie is a second-year teacher who is always striving to make an impact on her students and her school. In her first year, she raised money to be able to purchase every one of her students a book from the book fair. With the help of her community, she also raised money to feed students in her classroom when she realized some of her students were not getting enough to eat. This became such a big hit that it became a school-wide food pantry for every student to access free meals. Maddie is always finding new ways to get involved with her school. She is the head volleyball coach, she chaperoned the trip the Washington D.C. and she was a member of the sunshine committee. Its mission is to spread cheer and support her fellow teachers throughout the year. Anytime she is asked to volunteer, it is an easy yes for her. She is an incredible teacher and even won rookie teacher of the year for her school. Maddie willingly and open-heartedly spent countless amounts of money setting up her classroom, giving the students rewards, candy, gifts and pizza parties. She has found her calling and deserves so much recognition for her generosity and positive spirit.
---
Nominate Teachers Today
---
Earlier this month, we kicked off the school year by celebratin' a Kindergarten teacher, in Orange County, FL, you can read her story here. We are always lookin' for deserving teachers to recognize for their hard work and dedication to their students. If you know a teacher who deserves some extra credit, send 'em our way! To nominate someone you think could use some recognition, visit RandomActsofBBQ.com.