Sonny's Recognizes Deserving Local Law Enforcement Heroes with #RandomActsofBBQ
Law Enforcement Officers deserve all the recognition for their bravery and dedication to keeping their communities safe. At Sonny's, we admire the way they proudly go above and beyond the call of duty to serve and protect. That's why we are always lookin' for ways to recognize officers for their commendable efforts in making their towns a safer place for all. We recently called for nominations and set out to surprise deserving Law Enforcement Officers with a Random Act of BBQ to share our appreciation for all they do. Here are a few of the ways we surprised the hometown heroes in our footprint.
---
Officer Haynie | Bartow, FL
---
The team at the Bartow location chose Patrol Officer Haynie with the Bartow Police Department to surprise with a Random Act of BBQ for always jumping at the chance to help anyone in need. When Florida was struck by Hurricane Ian last year, an elderly couple's daughter was worried about them. She couldn't get a hold of them and contacted the police department to check on them. Office Haynie responded to the call and found that they had no power and a tree had fallen on their car. He removed the tree and secured a generator so they could charge their phones to call their daughter. He also provided them with water and made sure they had everything they needed until the power was fully back on. Another time that Officer Haynie jumped in to lend a helping hand was when an elderly lady was being scammed on the phone and was instrumental in intercepting a delivery of $11,000 to scam artists. His actions continuously show how passionate and dedicated he is to his job and taking care of his community. We are so grateful the Bartow team was able to surprise such a deserving officer.
---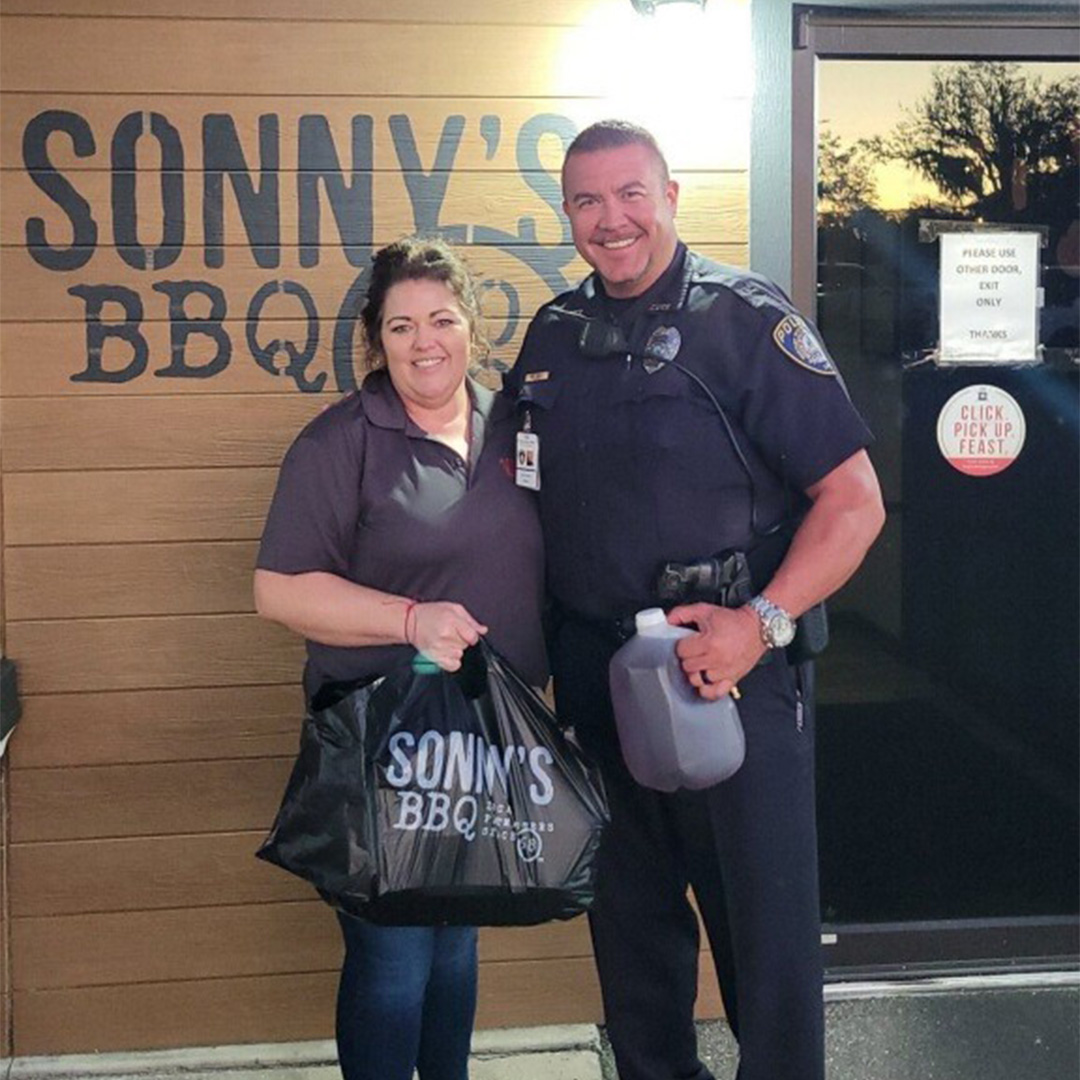 ---
Officer McQueen | Corbin, MS
---
The team at the Corbin location had the pleasure of surprising Officer McQueen with a Random Act of BBQ for his kind and courageous personality. Officer McQueen is known in his community and the surrounding areas as an upstanding officer who loves taking care of others. He recently had a tough battle with COVID-19 and faced multiple surgeries to save his life. He continues to stay positive with a smile on his face as he gets ready to have another surgery next week. The Corbin team wanted to do something special for him because he is a regular guest at the Corbin Sonny's and often comes with his wife and son Logan. The team had nothing but great things to say about Officer McQueen and were excited to surprise him.
---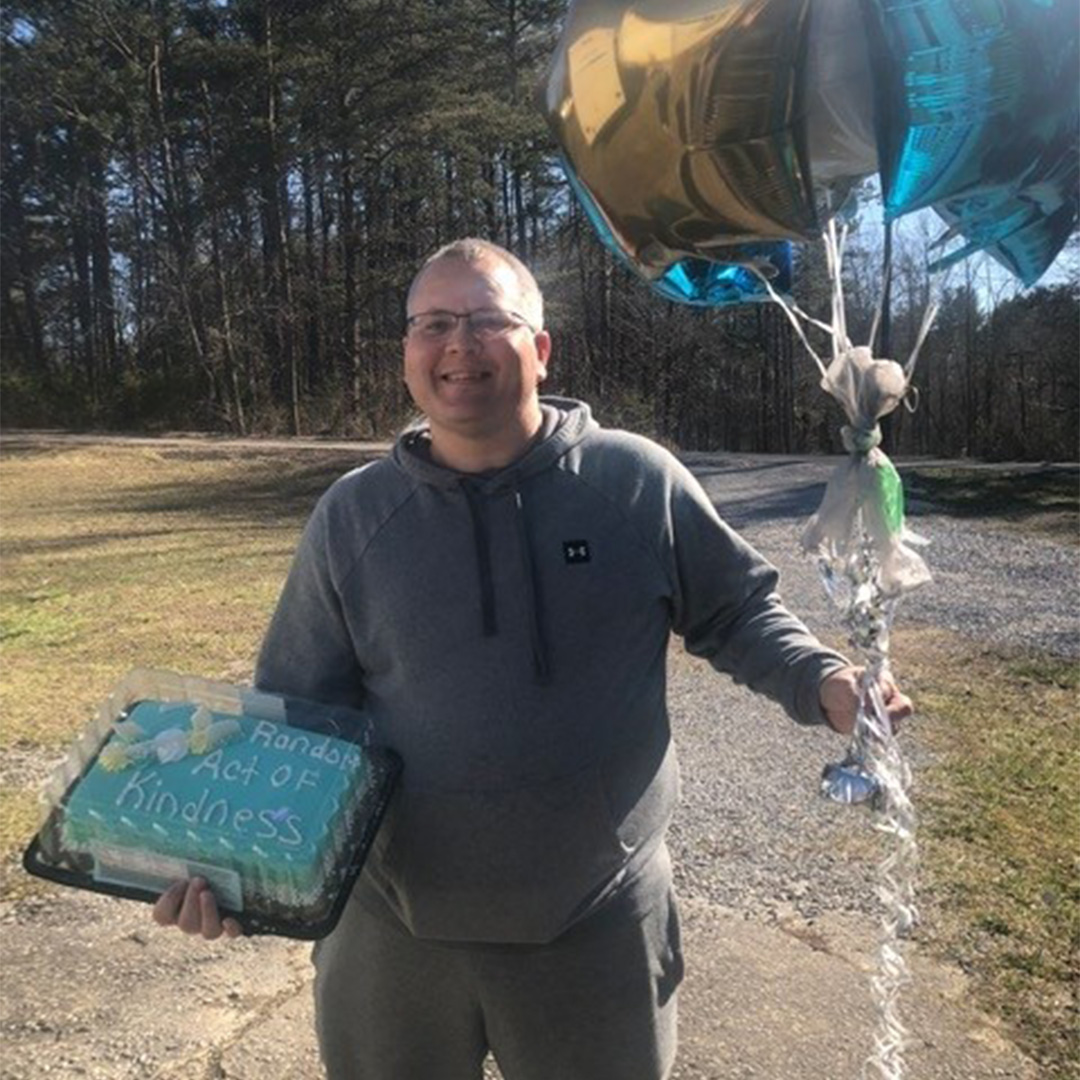 ---
Officer Stevens | Nicholasville, KY
---
The team at the Nicholasville location was thrilled to surprise Officer Stevens with a Random Act of BBQ for always going the extra mile to get involved with his community. He has a long list of ways he likes to help his community, but he mainly enjoys helping Veterans and Schools. He often goes to schools to inform kids of all the ways police protect their town and teach them that officers are their friends. He knows it is important to gain kids' trust and let them know they can count on policemen to help them in any situation. The Nicholasville team is extremely grateful for officers like Officer Stevens protecting their town.
---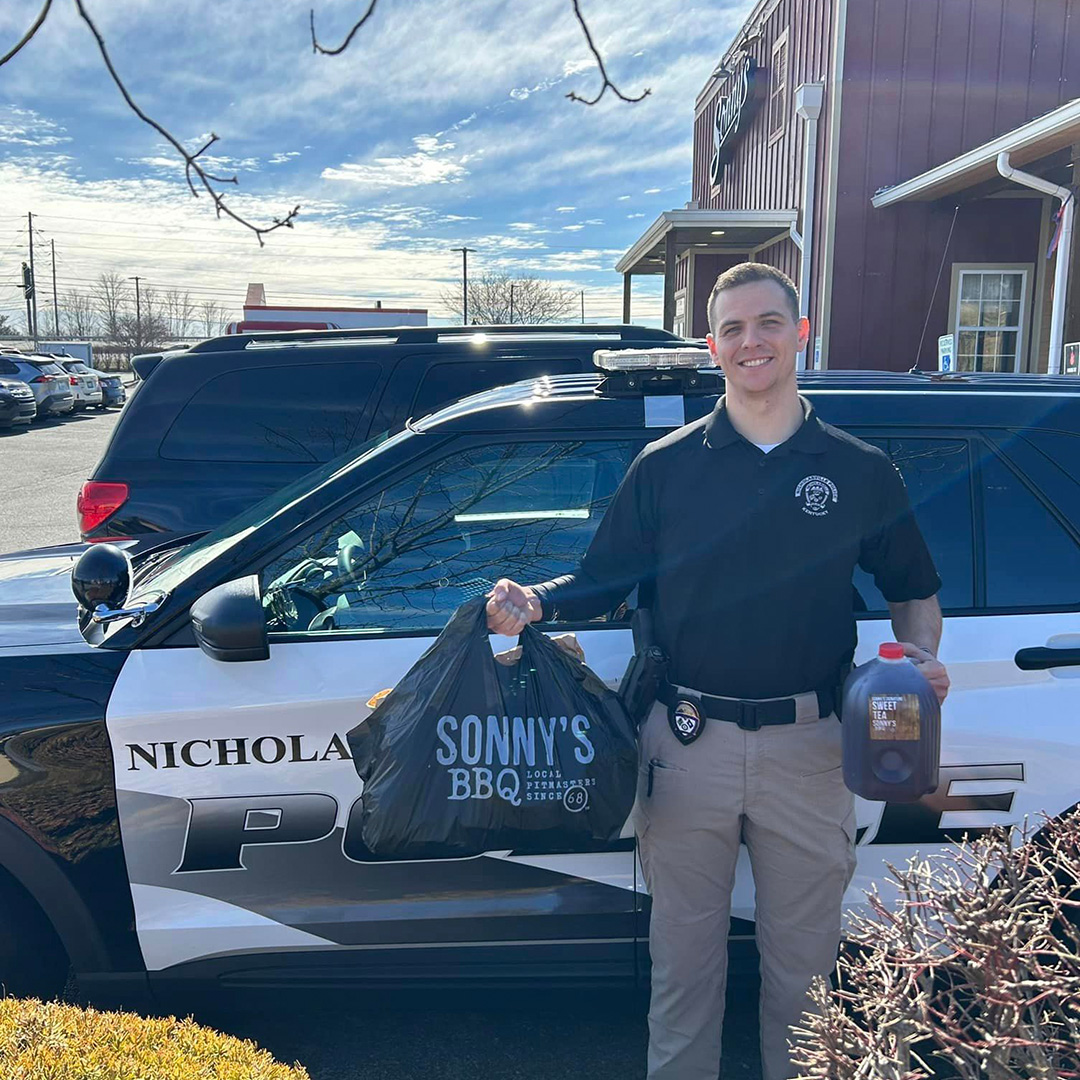 ---
Deputy Grant | Bradenton, FL
---
The team at the Bradenton location spent the day surprising Deputy Grant with a Random Act of BBQ for always being calm and collected in any situation. Deputy Grant is a Corrections Deputy at their local Corrections Facility. She is known for being amazing with the inmates. She has a way of speaking to them that makes them truly trust and listen to her. If fights ever break out at the facility, she is the first to jump in and calmly assess the situation before it gets out of control. We are thankful to know there are officers like Deputy Grant that truly care about helping inmates in tough situations.
---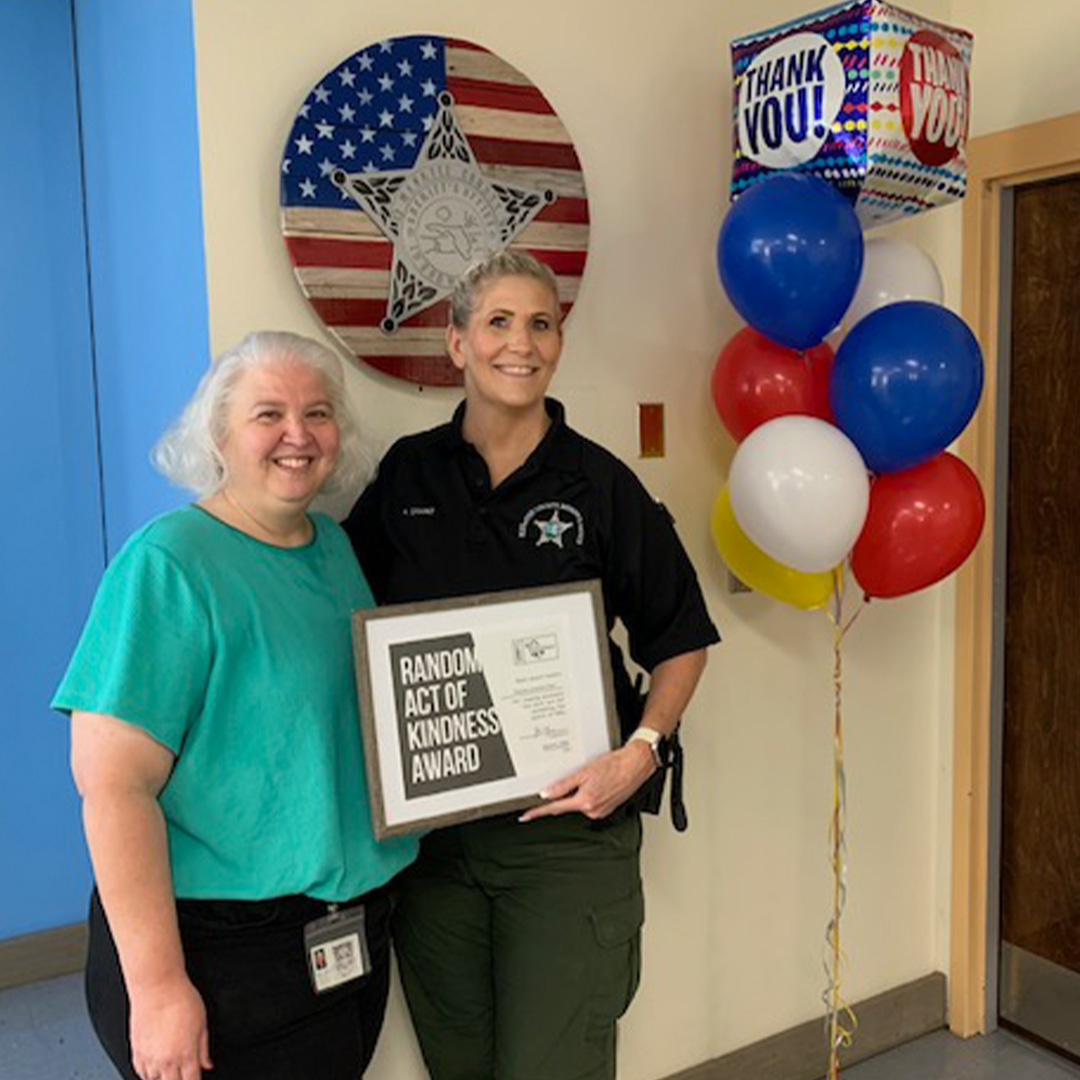 ---
Sergeant Lewis | Pace, FL
---
The team at the Pace location surprised Sergeant Lewis with a Random Act of BBQ for making sure everyone is always taken care of. Sergeant Lewis is an officer for the Santa Rose County Sheriff's Office. He is known for putting others first and being a dependable team player. He is always giving to others and never expects anything in return. He is a true hero to all that know him. We're glad the team at Pace Sonny's had the chance to surprise and recognize him.
---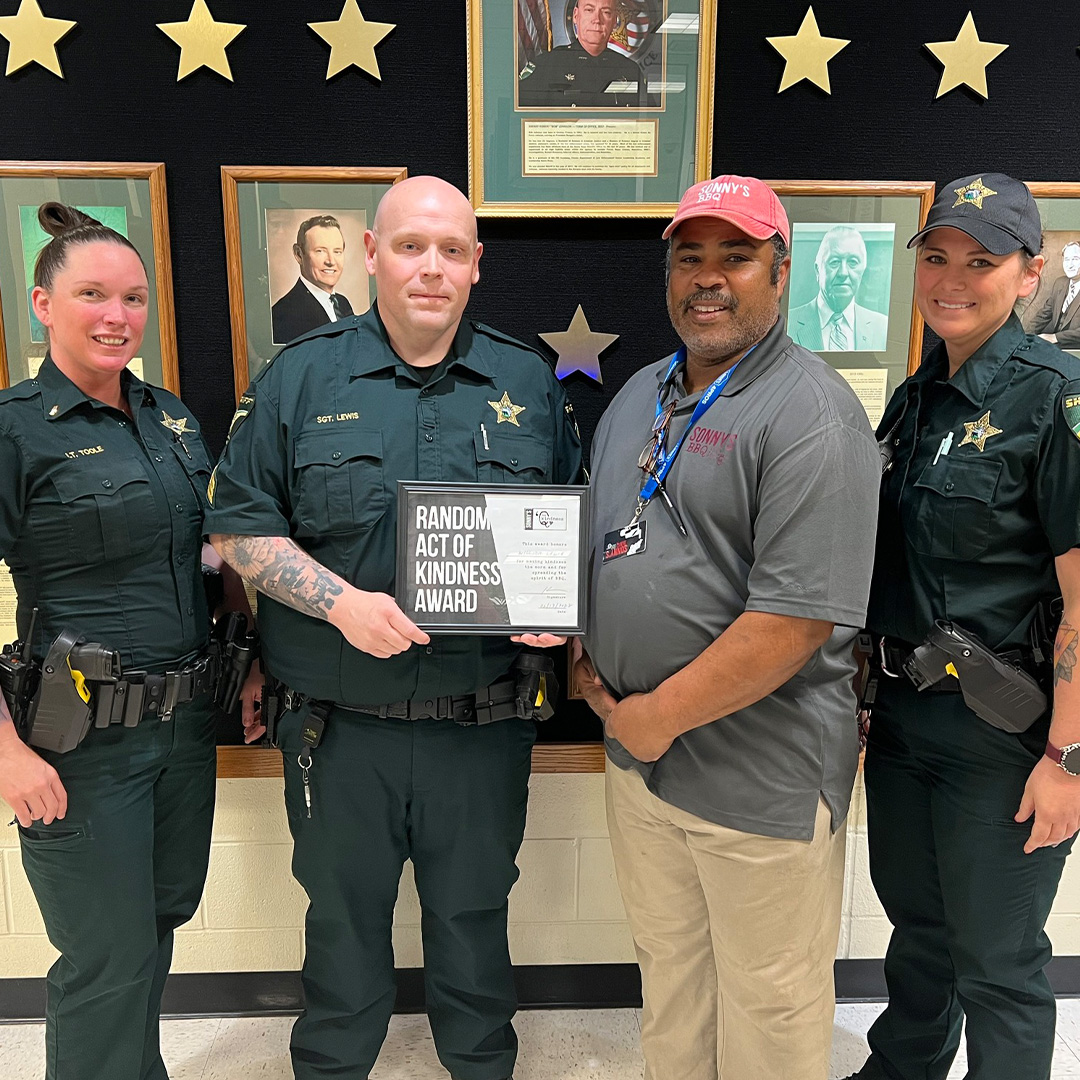 ---
Thank You, Officers, for Protectin' and Servin' Us
---
Sonny's is always searchin' for Law Enforcement heroes who deserve a little extra recognition for makin' the world a safer place. If you have a story of a time, you or someone you know experienced kindness from an officer, nominate them today at RandomActsofBBQ.com.