Sonny's Pitmaster BBQ Tour features Regional Favorites from Across the Country
For a limited time, take a bite of the Pitmaster BBQ Tour Sampler featuring three regional types of BBQ, two Sidekicks & bread for $15.99. Or start by sharing one of our two new Smoked Wing Appetizers for $10.99.
---
---
Pitmaster BBQ Tour Sampler – $15.99
---
Our Sonny's Pitmasters traveled across the country and brought back some regional favorites for you to dig into this holiday season. For $15.99, every Pitmaster BBQ Tour Sampler is like your personal passport to some of the best BBQ in the country. We pack each plate with flavors that range from tangy and sweet to smoky and savory. It's time to take your taste buds on a trip.
---
Want to know what's in a Pitmaster BBQ Tour Sampler? Here's a rundown of the stops on this tour:
---
Carolina Pulled Pork
Memphis Dry-Rubbed Ribs
Alabama White Sauce Wings or Florida Smokin' Citrus Wings
2 Sidekicks
Bread (Cornbread or Garlic Bread)
---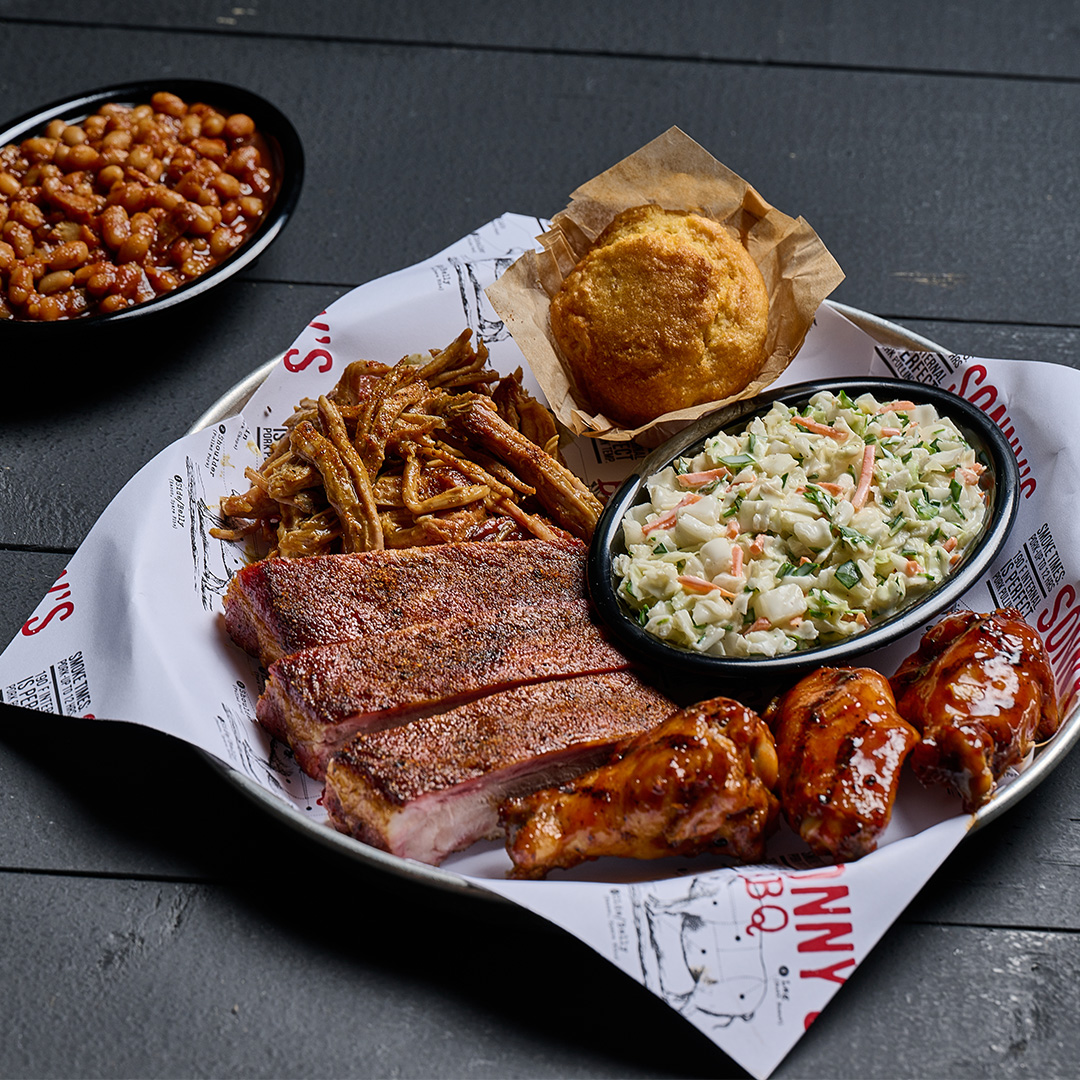 ---
Smoked Wings Appetizers – $10.99 each
---
The best trips are the ones you share with others. Our Pitmasters say the same for both of these all-new Smoked Wings Appetizers. Get our signature wings tossed in either Alabama White Sauce or Florida Smokin' Citrus Sauce.
---
What is Alabama White Sauce? A creamy condiment made from mayonnaise, vinegar, and various seasonings that give our chicken a savory and zesty kick.
---
What is Florida Smokin' Citrus Sauce? A tangy condiment that provides a unique, sweet flavor inspired by the fruits of the Sunshine State.
---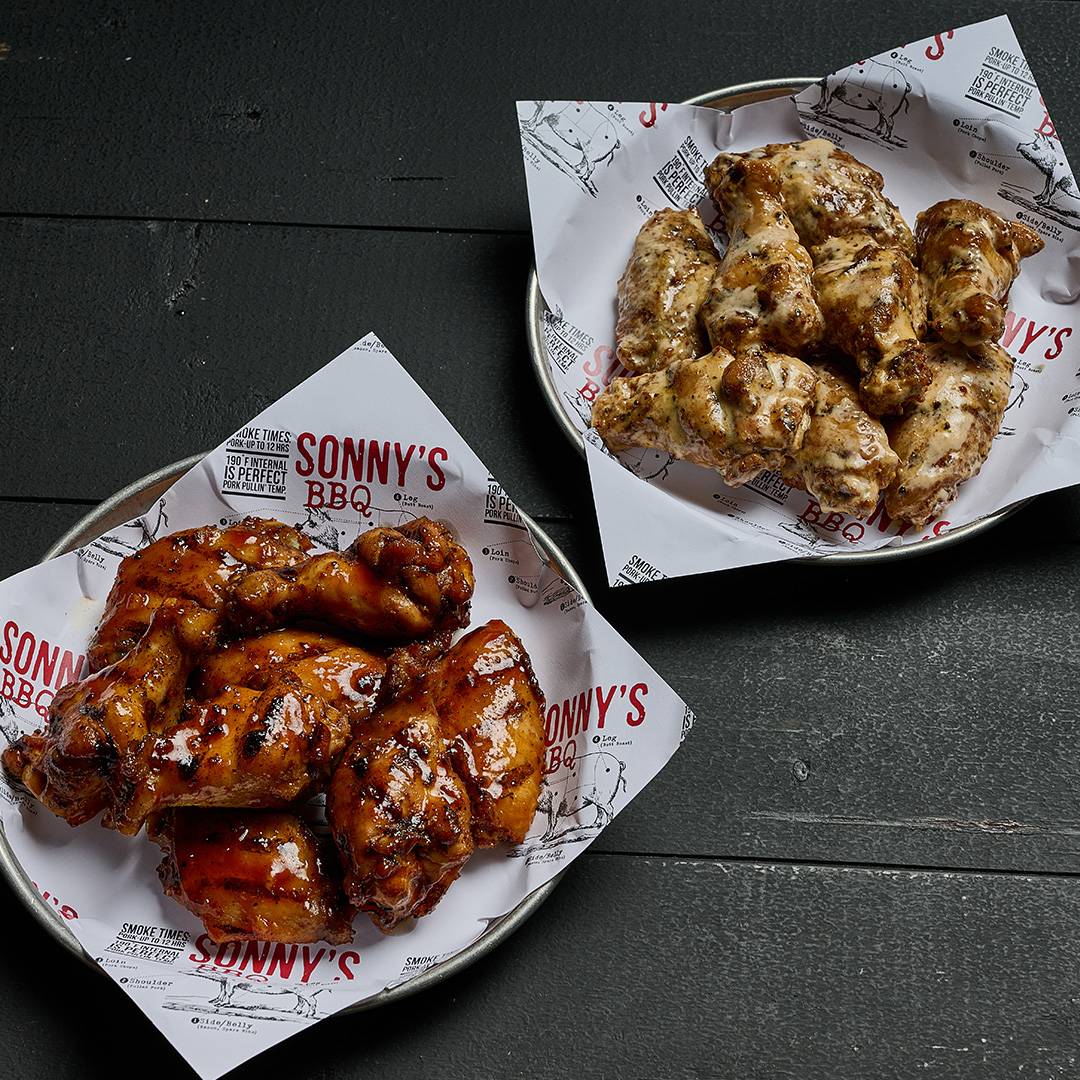 ---
How Long Will the Pitmaster BBQ Tour Be Here?
---
Much like the best road trips, this BBQ Tour will eventually come to an end but don't worry. It'll be here through the rest of 2023, so our Pitmasters can't wait to welcome you in. So, are your bags packed and ready to roll? Find your local Sonny's and we'll see you at your next Pit Stop this holiday season.
---