Sonny's Offers Easy, Delicious BBQ Options for Labor Day Weekend
It's the unofficial end of summer. Labor Day. With the holiday weekend here, it's time to gather 'round the table and enjoy some slow-smoked BBQ. But there's no need to fire up the grill and cook all day at your tailgate. Let us take care of the cooking. At Sonny's, in just a few taps, you can explore the many convenient, easy and flavorful ways to turn up the fun at your Labor Day dinner, family barbecue or get-together. Let's get this party started.
---
Create Your Own BBQ Bundle
---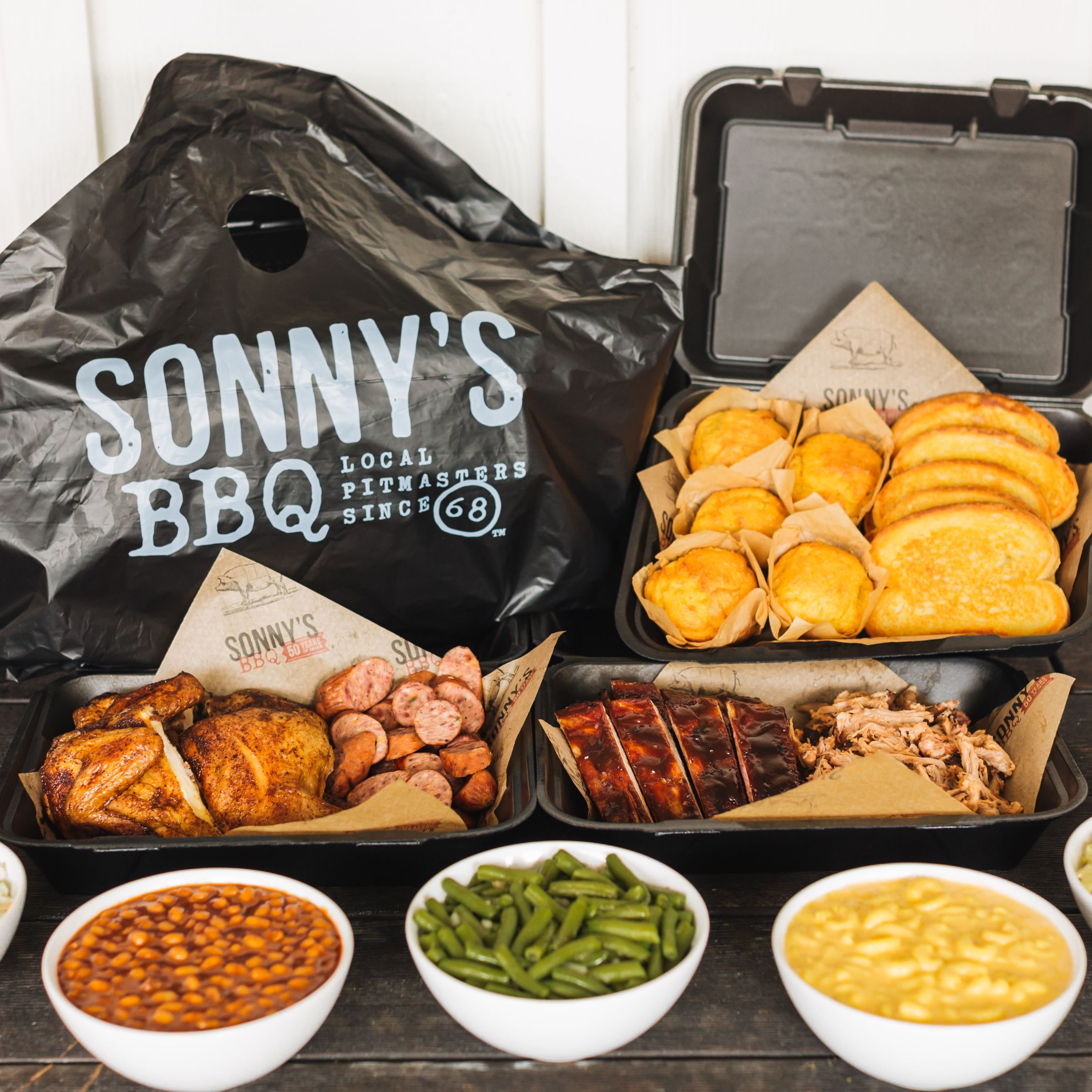 ---
This is great if you need a fast feast for the family. Each BBQ Bundle is created by you, and filled with all of your favorite slow-smoked BBQ Meat, Sidekicks and Bread. Once you get started on OrderSonnys.com, it's never been easy to start fillin' your "cart" with BBQ. For example, here's a classic and favorite option of ours for a family of four:
---
Two Meats (Pulled Pork, Sweet & Smokey St. Louis Ribs)
Three Sidekicks (Mac & Cheese, BBQ Beans, Coleslaw)
Garlic Bread
---
We offer options with up to four types of meat, which serve from eight to 10 people. Also, don't forget to add on a gallon of our signature Sweet Tea. We brew it fresh every morning, and it's waitin' for you.
---
Request Sonny's Catering for Labor Day
---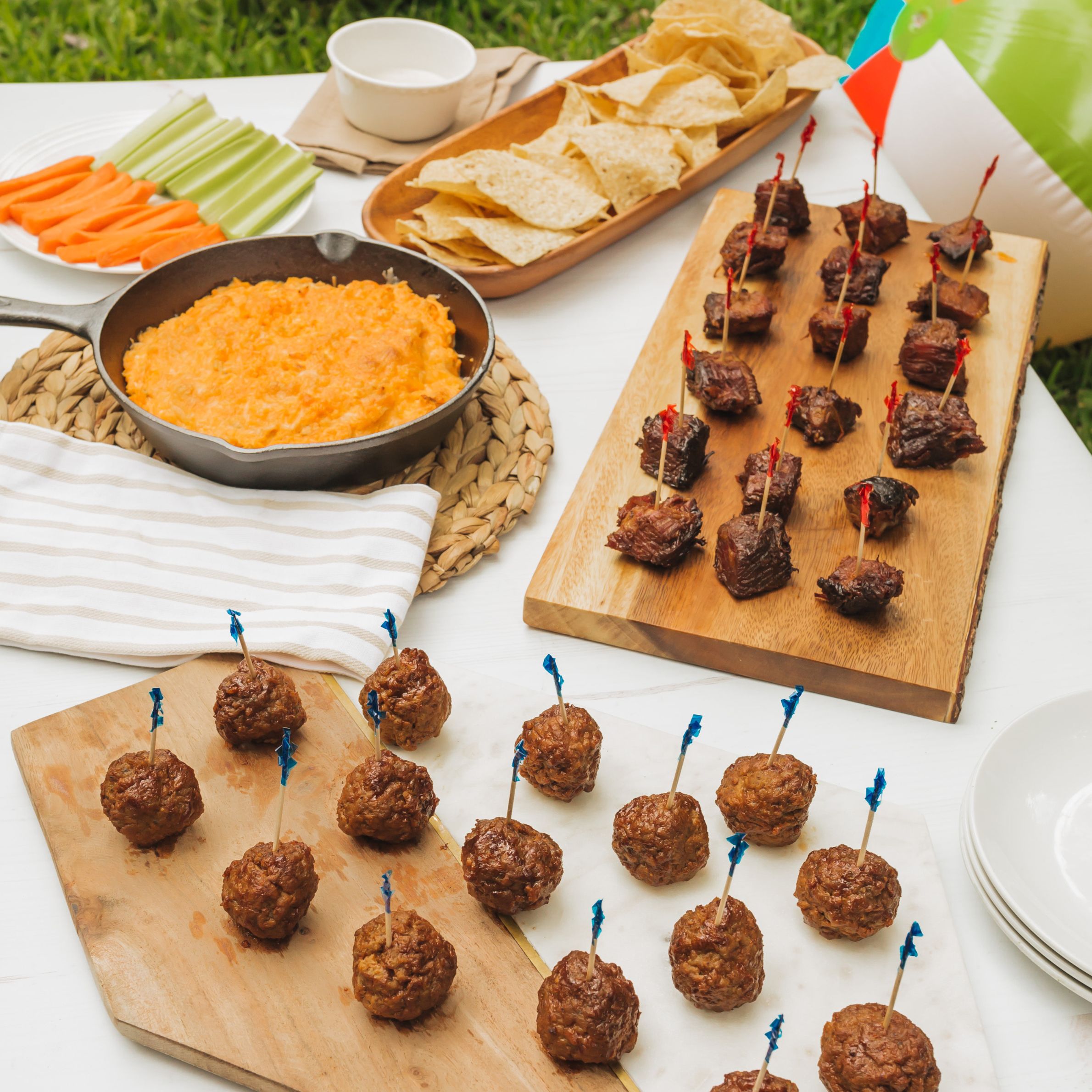 ---
Got big plans on your plate? That's where Sonny's Catering comes in to help. We don't just offer party-sized portions of your favorite BBQ and Sides like ribs and pork, we've also got unique and tasty options you can't get anywhere else.
---
Try our tempting BBQ Meatballs that are out of this world, or grab a chip and dive into our Smoked Buffalo Chicken Dip. You'll be glad you did. You can pick it up, or our friendly team members we'll meet you at your event with all of the delicious goodness in tow. Check out prices and more by following the link above and puttin' in the closest Sonny's to you.
---
Make Your Picks of the Pit
---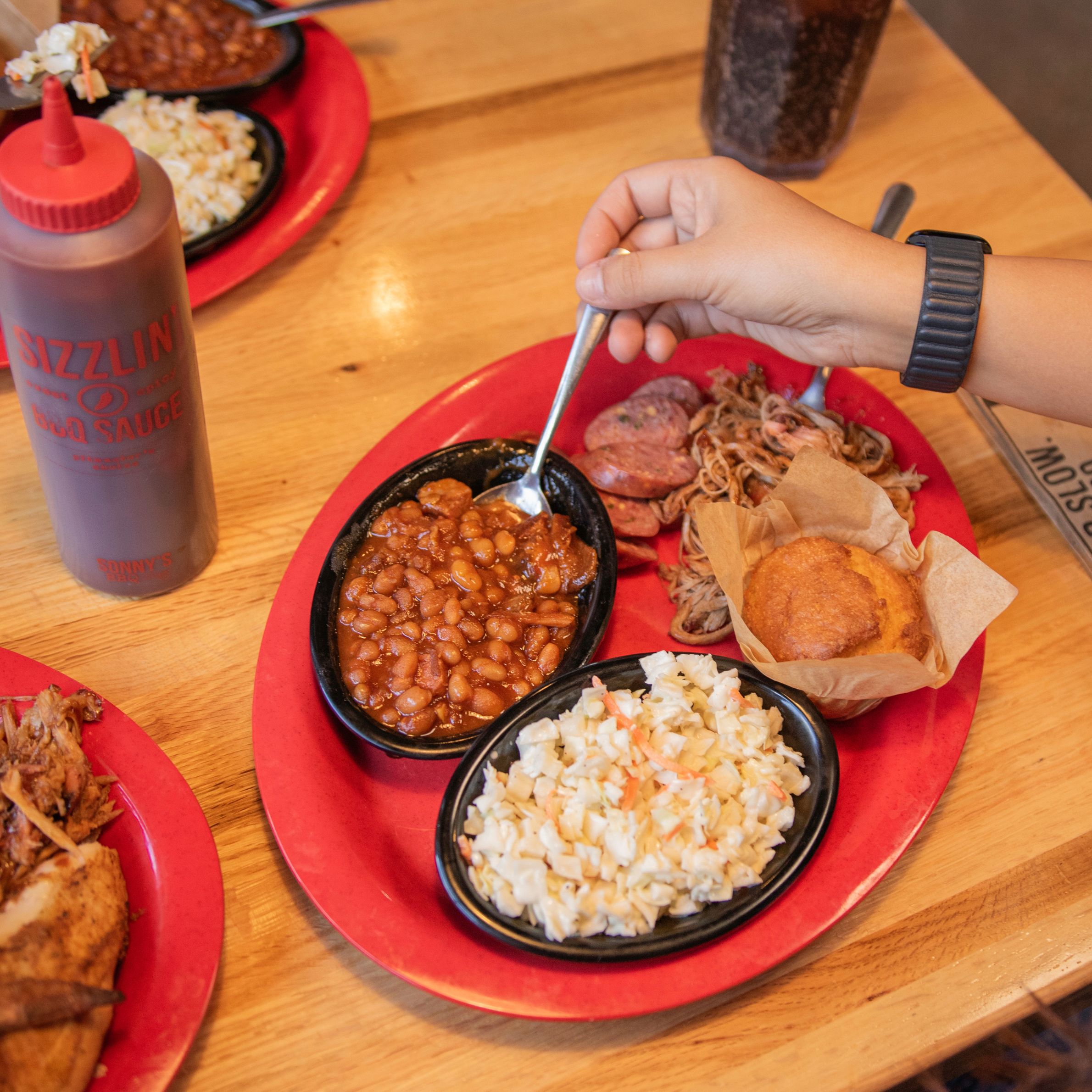 ---
How about a Labor Day lunch or dinner at Sonny's? Well, we'd love to have you. Right now, you can dig into our fan-favorite Pick of the Pit Combos, starting at $11.99 for a limited time. They include two or three of your favorite meats like BBQ Chicken and Sliced Pork, and our Pitmasters always serve them up with two Sidekicks and your choice of bread. Get ready, we pack these plates with not just good eatin', but a whole lot of value.