Recipe: Smokin' Beef 'N Brisket Goulash
Pitmaster Eileen O'Rourke of Sonny's BBQ in Orlando, FL brings the heat with this Pitmasterpiece. Here, she shines a saucy spotlight on our Smokin Sauce in this must-try recipe.

Tryin' this at home? Before diggin' in, snap a photo of your Smokin' Beef 'N Brisket Goulash and share it with us on social media using the hashtag #SonnysBBQ.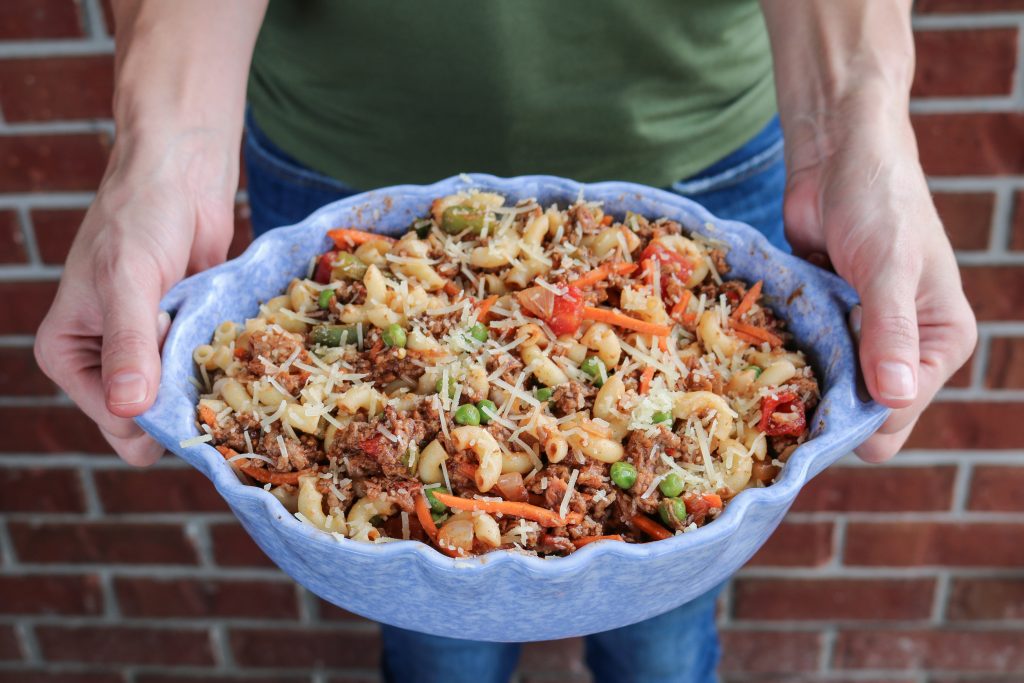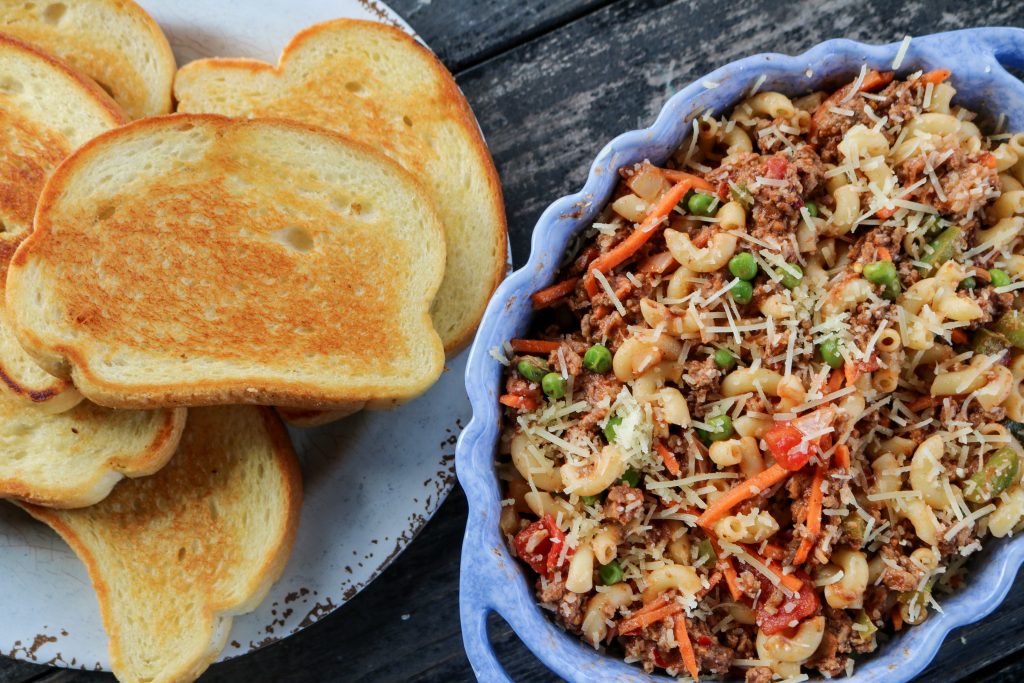 You Will Need:
2 lbs ground beef

1 lbs chopped brisket

2 chopped garlic cloves

1/2 cup diced onions

1/2 cup diced green pepper

3 cups chopped matchstick carrots

2 cups frozen peas

1/2 tsp fresh ground pepper

1 tsp dry Italian seasoning

1/4 tsp crushed red pepper

1 teaspoon Worcestershire Sauce

3/4 cups Sonny's BBQ Smokin Sauce

1 (29 oz) can of your favorite tomato sauce

2 (14.5 oz) cans of diced basil, garlic and oregano tomatoes

2 cups dry elbow noodles
Directions
Now let's get started.
Brown ground beef, once browned, drain in a colander, do not rinse.

While beef is in colander, add 1 tablespoon olive oil to pan, add green peppers and onions, cook until soft (about 10 minutes), add garlic, cook about 2 more minutes.

Add drained ground beef to vegetables, add canned tomatoes and tomato sauce, chopped brisket, Sonny's Smokin' Sauce, Italian seasoning, pepper, Worcestershire sauce, crushed red pepper. Bring to boil and simmer for 20 minutes.

Add chopped carrots and frozen peas, cook until tender (about 7 minutes).

Boil 2 cups dry elbow noodles until al dente (9-11 minutes).

Add approx. 1/2 cup elbow noodles to bowl, cover with 1-1/2 cups beef mixture, stir and add fresh shredded parmesan cheese.