See How Sonny's Team Members are Servin' Up Kindness in Their Communities
At Sonny's, helping others is in our DNA. We aren't just servin' up delicious BBQ, we're servin' up kindness one good deed at a time. All across our footprint, team members are doing their part to volunteer in their communities, and we couldn't be prouder.
---
We love seeing our Sonny's family making a difference and touching the lives of those around them. They are passionate about leaving their communities better than they found them. We recently asked team members to share the local organizations that are near and dear to their hearts. We were overwhelmed by the number the stories they shared.
---
Kennon Adkinson
---
Our Chief Kindness Officer, Kennon Adkinson, is passionate about volunteerism. He tries to get involved with as many organizations as possible. He recently helped organize Sonny's BBQ catering for a fundraiser with the Victim Service Center of Central Florida.
---
They provide individualized services and resources to victims of sexual assault, violent crime, and traumatic circumstances, through crisis response, advocacy, therapy, and community awareness. They aim to transform victims' lives and prevent violence in our community.
---
Kennon wants to continue to volunteer with the organization. He says, "its cause and services are invaluable for victims of sexual assault and violent crimes of traumatic circumstances."
---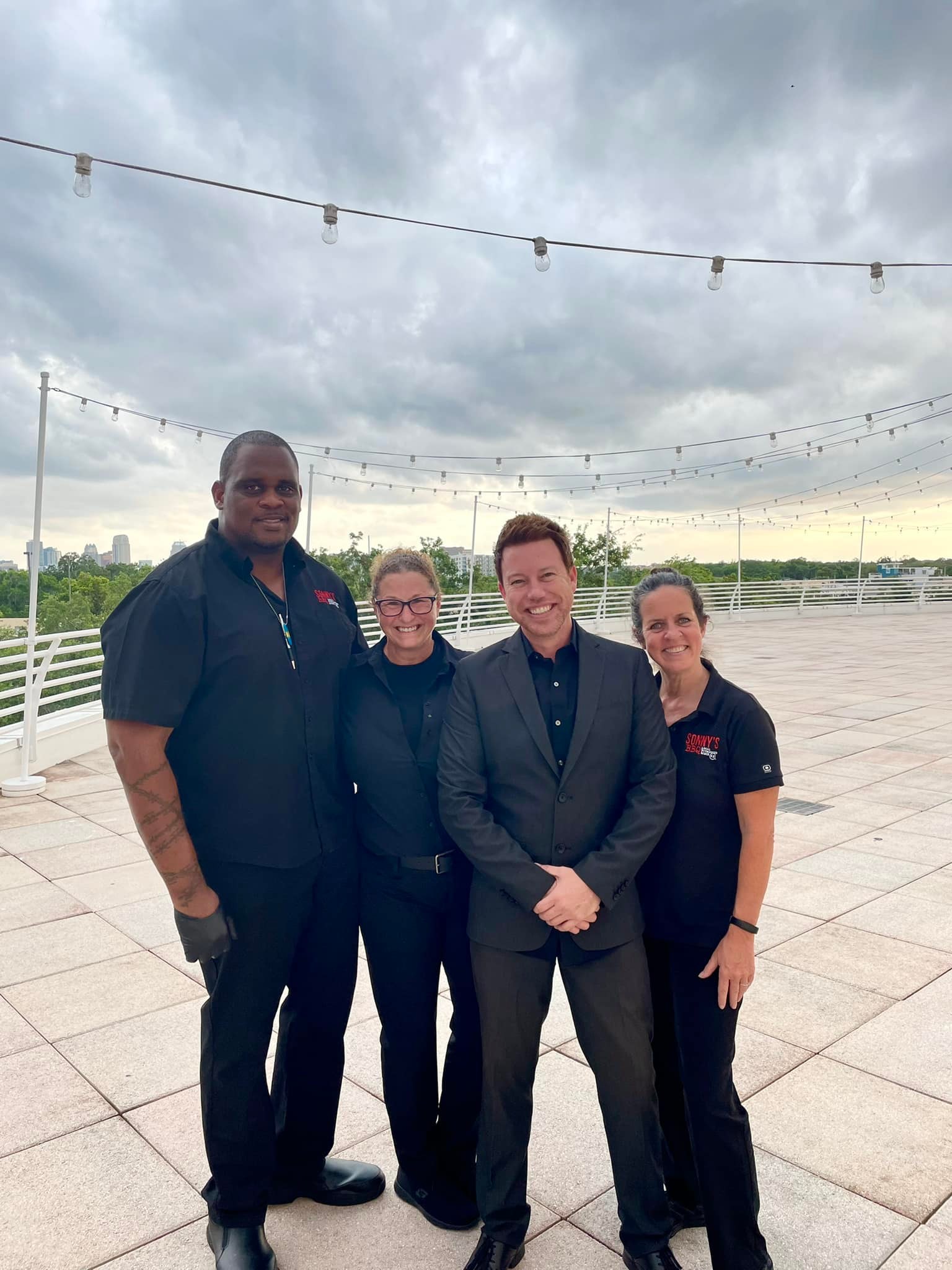 ---
Kennon also joined his UCF Rosen Alumni Board members in volunteering at the One Heart for Women and Children to make 600+ PB & J sandwiches for their neighbors in need.
---
One Heart for Women and Children is a nonprofit public charity organization. They help individuals who are homeless or in times of transition by helping them meet their most essential needs. They provide access to food, clothing, school supplies, personal hygiene items and household items for those located in the Orlando area.
---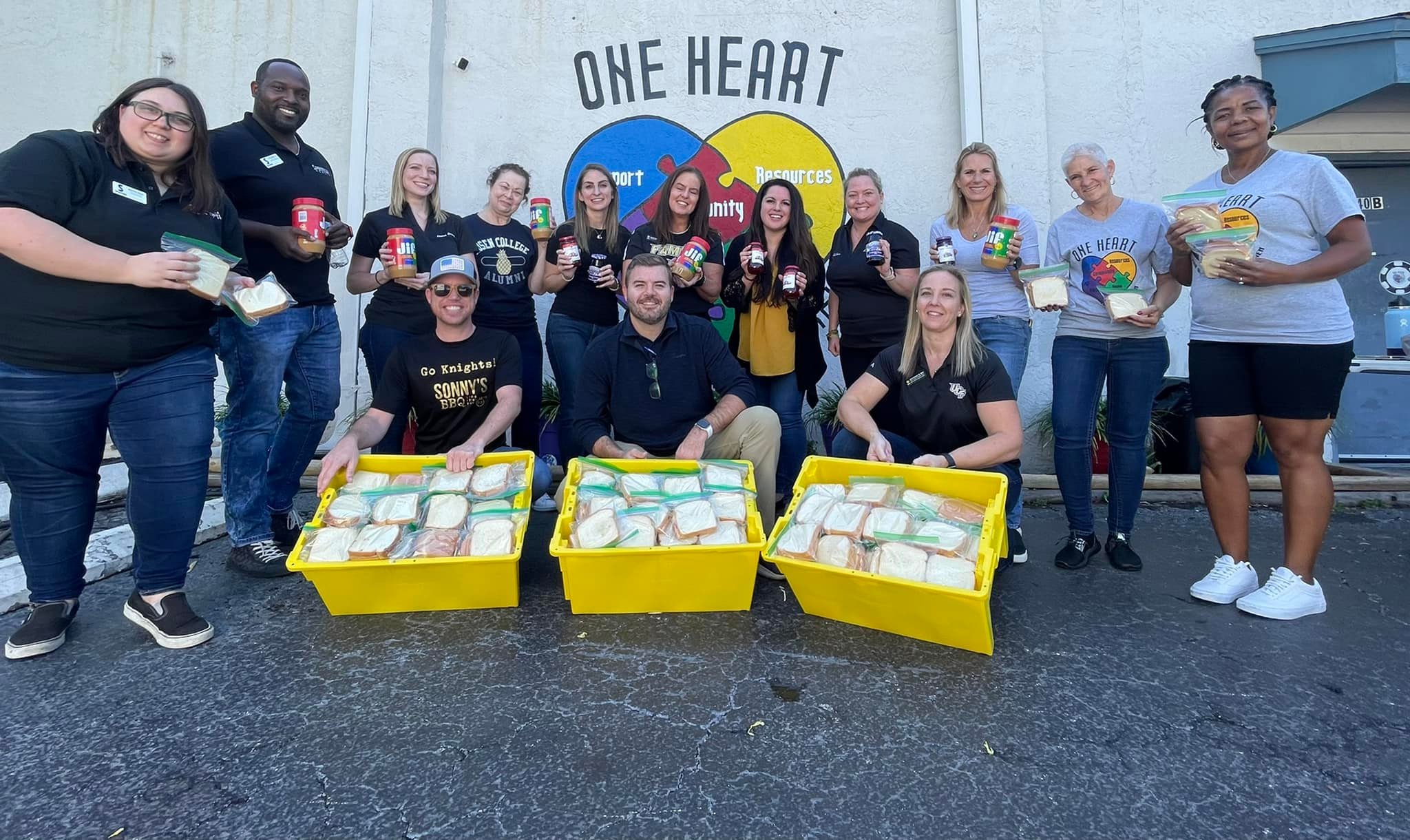 ---
Another foundation Kennon is extremely passionate about is Best Buddies. Best Buddies is the world's largest organization that is dedicated to ending the social, physical and economic isolation of the 200 million people with intellectual and developmental disabilities.
---
He works closely with the Florida Chapter, which nominated him for Champion of the Year. Kennon raised an incredible $30,000 in eight weeks to support the non-profit programs. He also facilitated a Best Buddies jobs program to hire individuals with intellectual and developmental disabilities at Sonny's locations. He also joined the Friendship Walk Event Committee and helped with logistics for their annual event.
---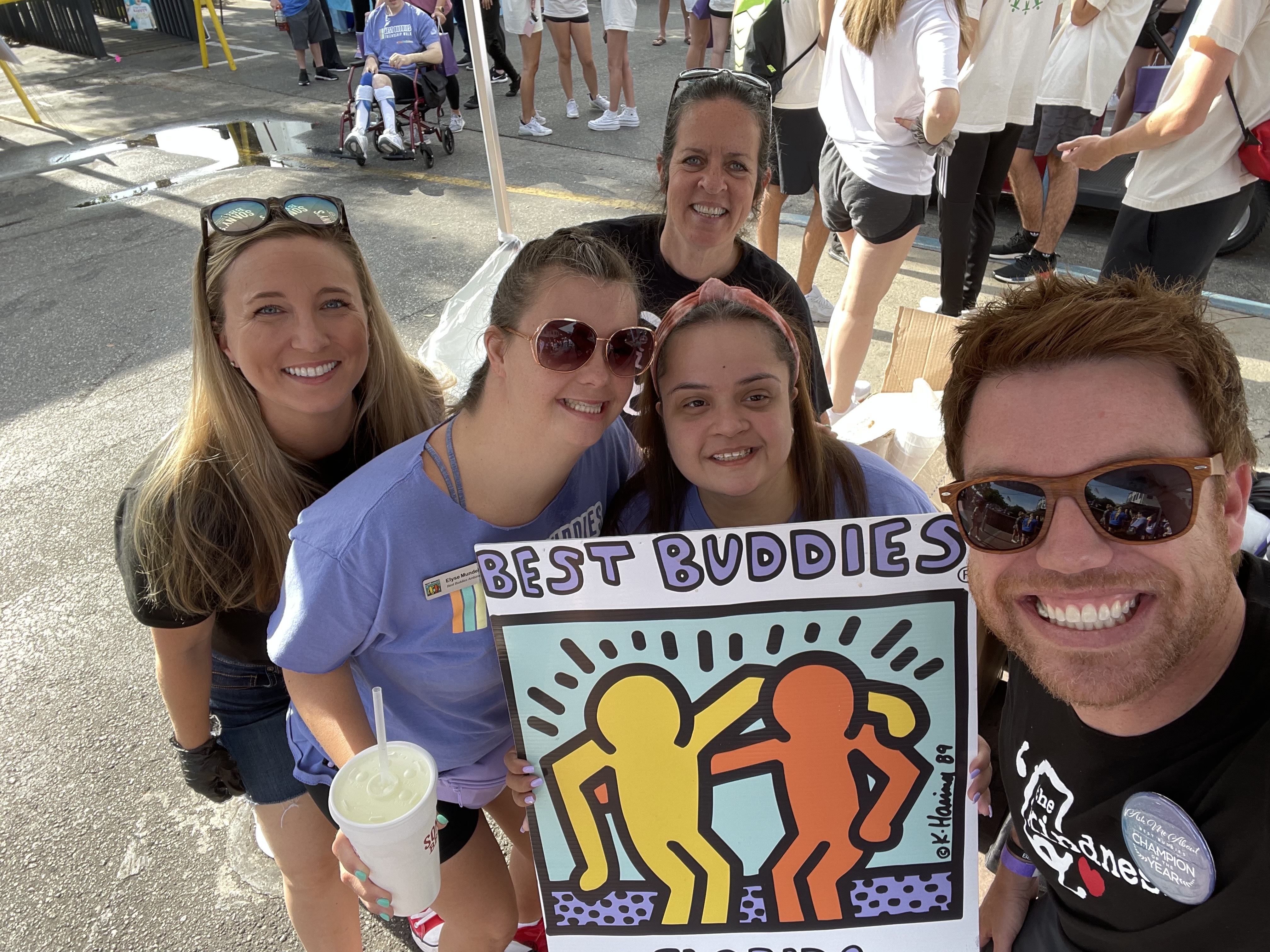 ---
Tara Boyle
---
Tara works with Feeding America to collect cereal boxes that go to Feeding Tampa Bay, which distributes food to pantries in a 10-county area. 1 in 4 children doesn't know where their next meal will come from. When school is out for the summer, they may not have a reliable meal. Their mission is to change lives one meal at a time by leading their community in the fight against hunger.
---
Tara and her team caught wind of this organization and they knew they wanted to volunteer. They started collecting cereal boxes throughout Sonny's locations in the Tampa area. A group of regulars that come in every Tuesday saw what they were doing and brought in 600 cereal boxes.
---
They now bring in boxes every year and Tara's team matches the amount they bring in. Together, they collect thousands of boxes each year for the Cereal for Summer program.
---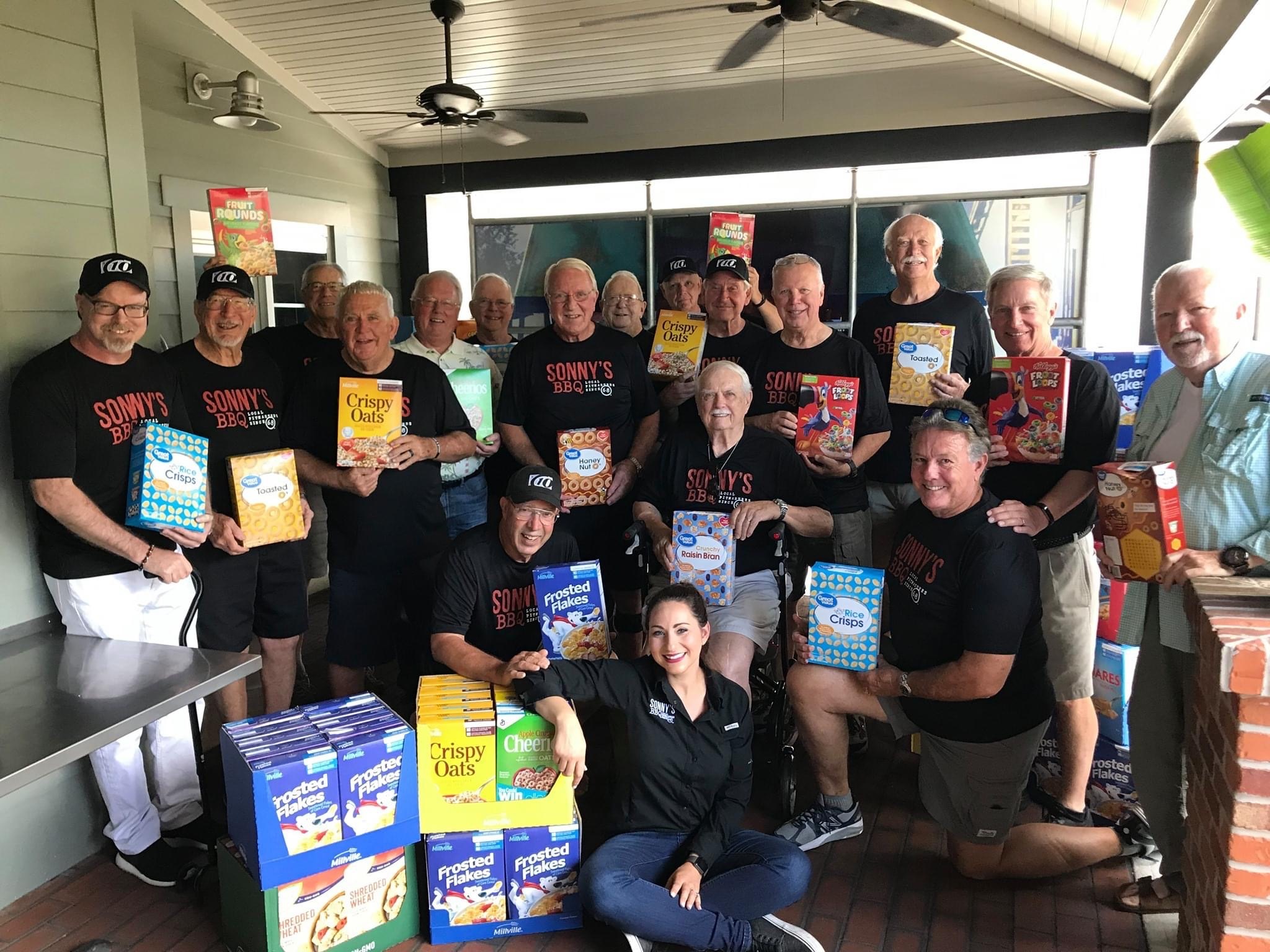 ---
Jessica Spinelli
---
Jessica is passionate about her work with Angels for Allison. The non-profit organization was founded in memory of 15-year-old Allison Haramis, who was tragically killed in a car accident in 2009. Her family and friends created the nonprofit to aid with the financial needs of families suffering from the loss of a child.
---
You can help out by becoming an angel painter. Jessica wanted to get her Sonny's team involved and bought angels for her team members to help paint. They spent the whole day painting metal angels that would later be sent to families who have lost a child.
---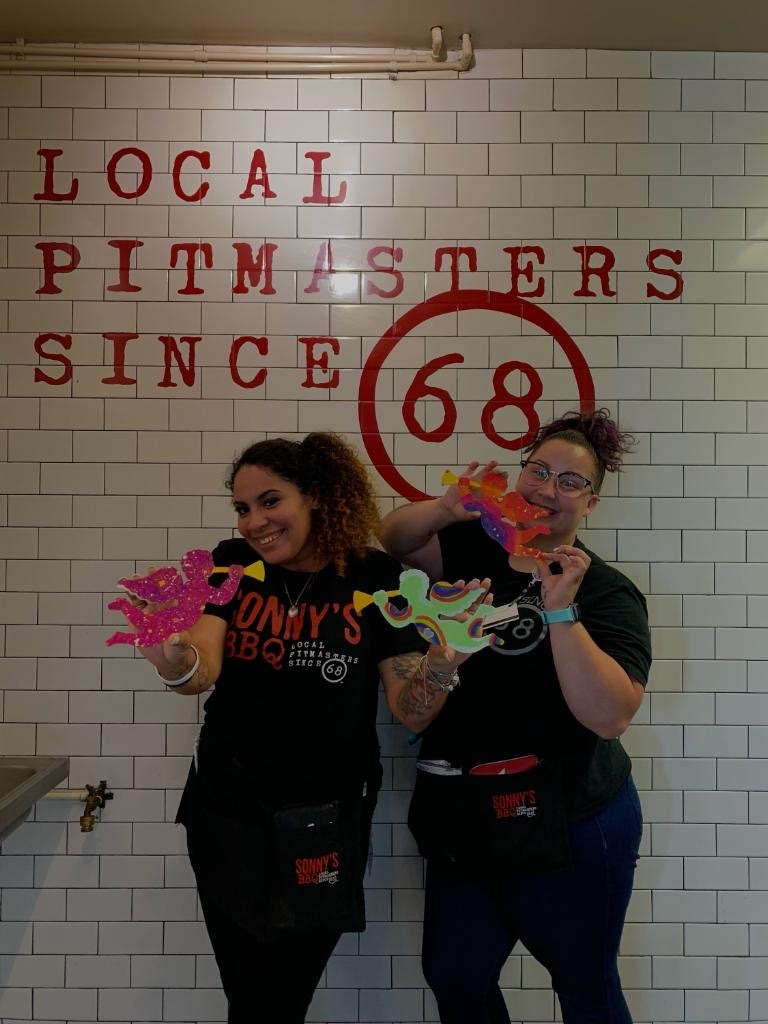 ---
Jessica also works with Signature Health Care of Orange Park. This family-based organization's mission, as found on its website, is "to revolutionize the healthcare industry through a culture of resident-centered healthcare services, personalized spirituality, real quality of life initiatives and stakeholder education and empowerment, to earn the trust of every resident, family and community we serve."
---
Jessica considers this one of her favorite organizations because she has a special place in her heart for the elderly. She never wants them to feel alone and frequently visits in hopes of brightening their day. She recently visited for Valentine's Day to pass out roses and Sonny's desserts to everyone.
---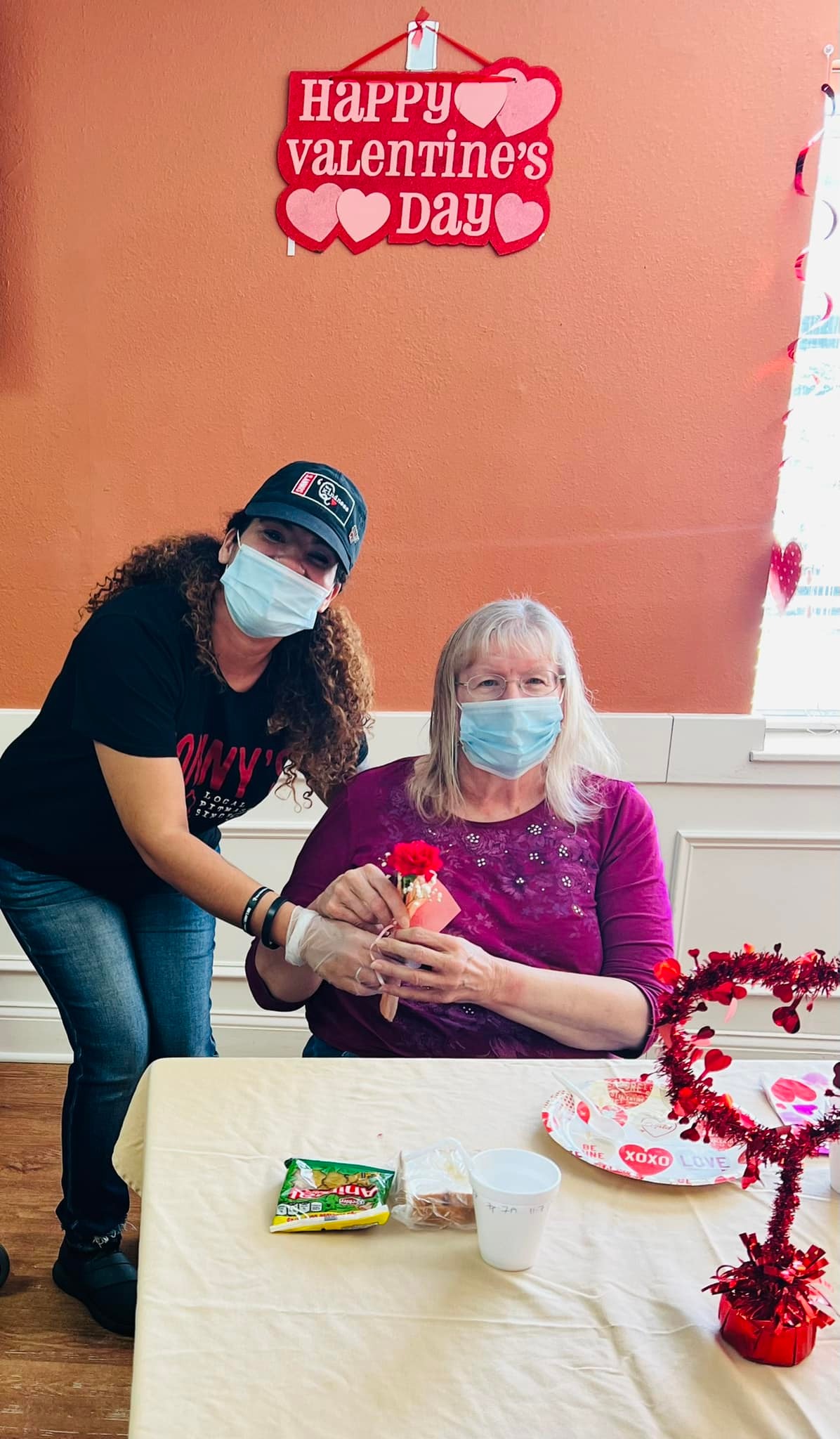 ---
Michelle Sweat
---
Michelle volunteers at Camden House. Camden House is a family violence service center and shelter. It's also a domestic violence shelter for women and children. Their mission is to support victims of domestic violence as they become survivors and lead healthy, abuse-free lives.
---
This organization is near and dear to Michelle's heart. She is passionate about volunteering with this organization because of all the amazing things they can do for women and children. She has also helped at a similar organization in Valdosta, where she first found her love for helping victims of domestic abuse.
---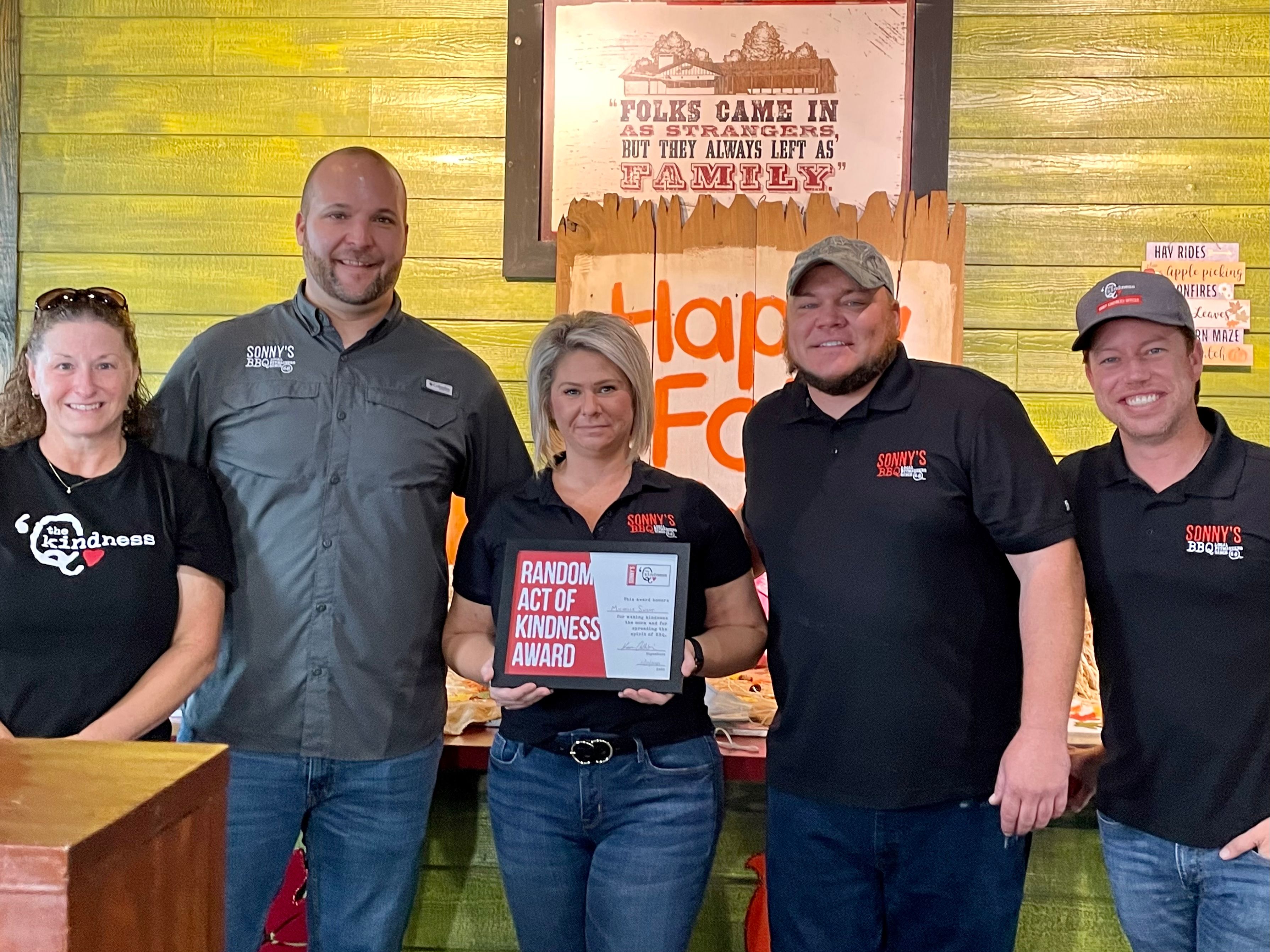 ---
Jerri Greene
---
Jerri and her Sonny's team love getting involved with their community. The City of Zephyrhills currently has 7 Blessing Boxes placed around their town. These boxes are for people in the community to take what they need or donate what they can. Volunteers support each box with no financial backing.
---
Late last year, Jerri had the idea for team members to donate non-perishable food items so that we could help fill these boxes. They have since filled these boxes several times.
---
Jerri recently won an internal contest where she received a $50 Visa Gift Card. She shared that they will be using the gift card to buy more food to refill the boxes right away.
---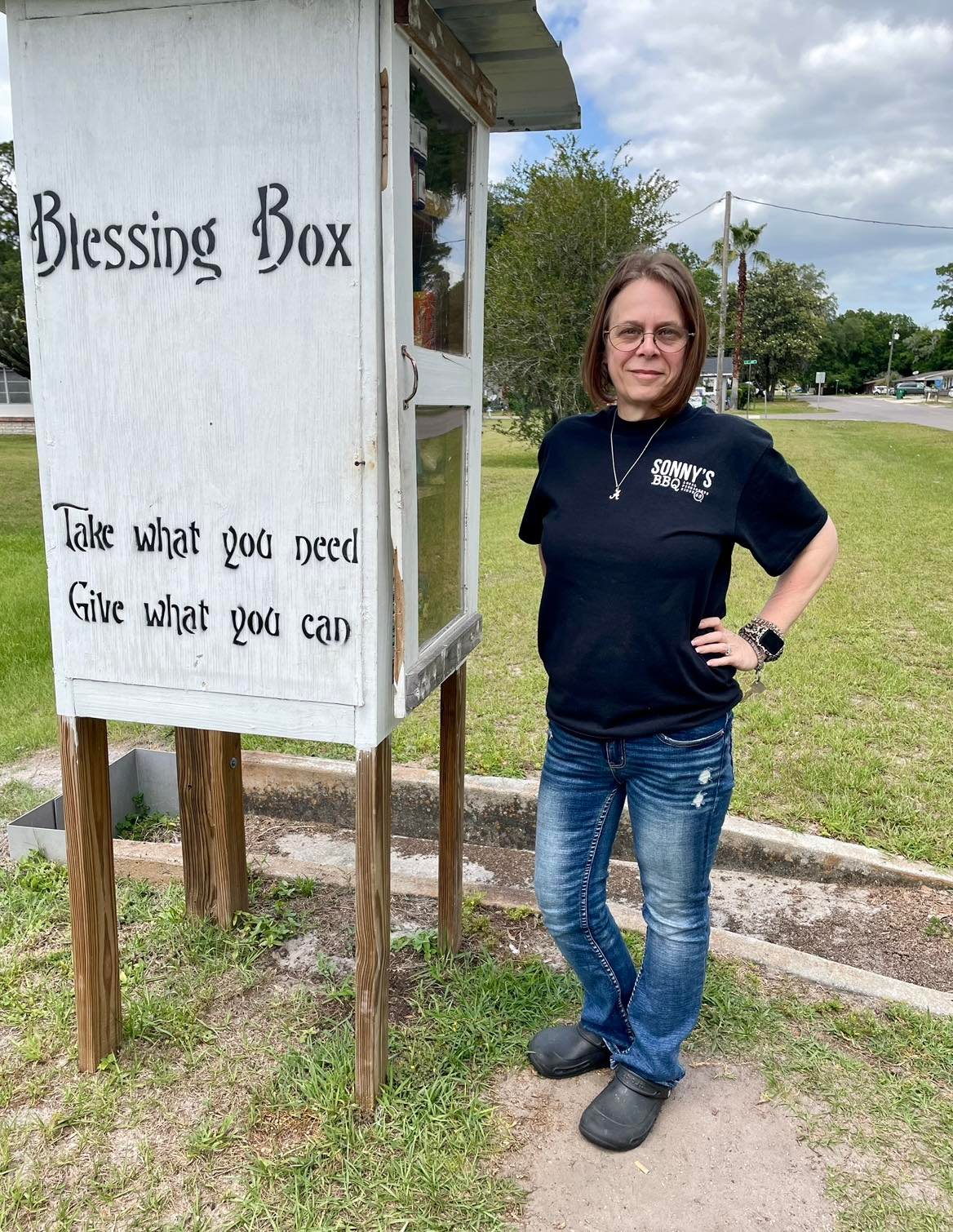 ---
Spread Cheer and Volunteer
---
There are so many incredible charities out there that are in need of some volunteer work. Even the smallest good deeds get us one step closer to a happier and healthier world. We want to hear what local organizations you are passionate about supporting and what you are doing to better your communities. Share your stories with us at QTheKindness.com.