Savor These Sweet and Smokin' Salads at Sonny's
When you think of Sonny's, you think of BBQ. It's in the name, and it's what our Pitmasters pride themselves on. However, sometimes you're in the mood for a lighter bite. Trust us, we understand. That's where our Garden of Eatin comes in. 3 salads that are sure to satisfy your craving for something green, and you can top them with some of our signature slow-smoked BBQ. So grab a fork, because we're about to go on quite the leaf-lover's journey.
---
BBQ Salad
---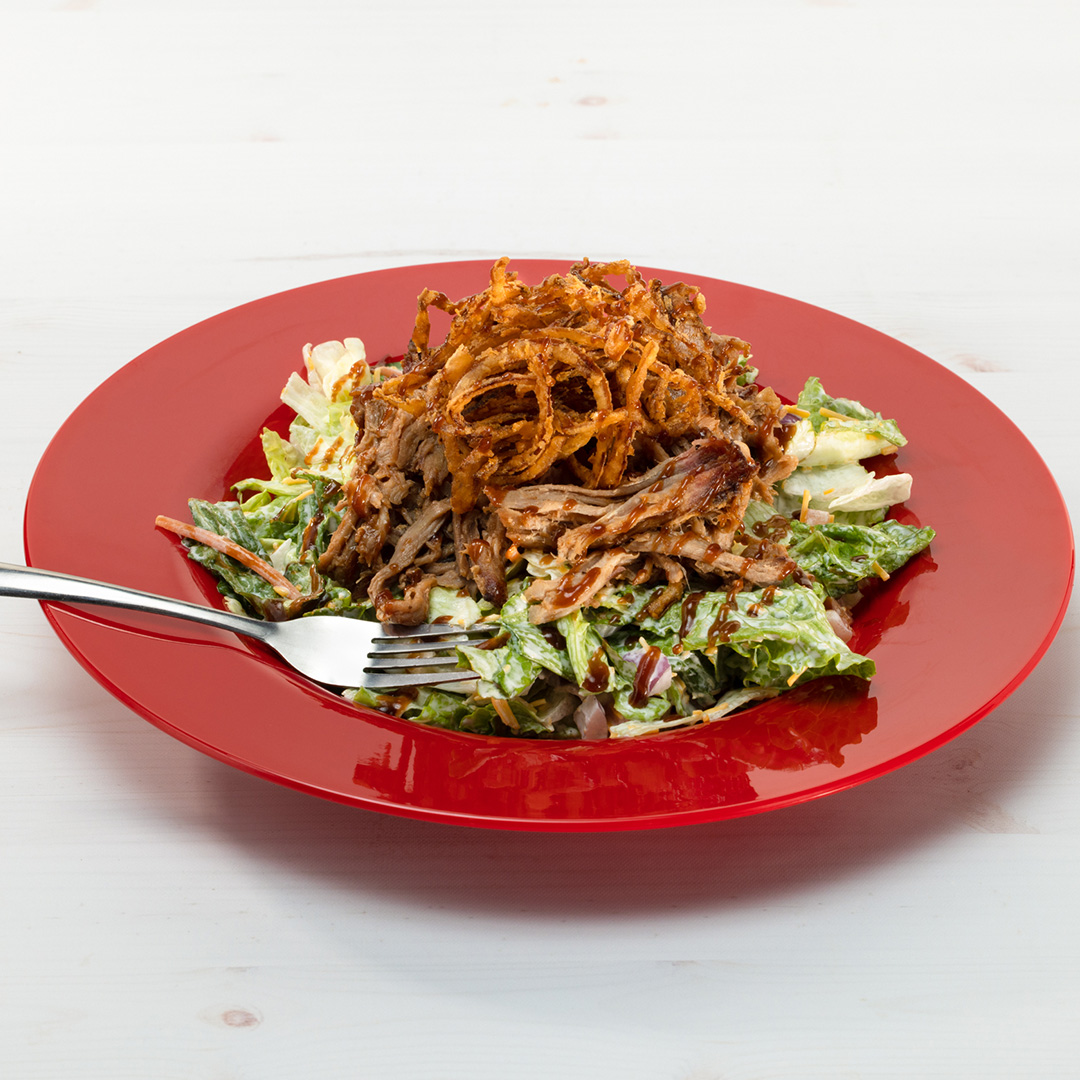 ---
BBQ and Salad. What's not to like? Don't let the short name fool you, as this is bursting with flavor. Our Pitmasters fill it with fresh mixed greens, grilled corn, tomato, cucumber, diced red onion and shredded Cheddar cheese. It's all tossed together with Ranch dressing and topped with crispy onion straws. For the finishin' touch, we drizzle Sweet BBQ Sauce over the top.
---
Pitmaster Pro Tip: For a little more, add your favorite BBQ meat, like a crowd-favorite Pulled Pork, to really take this salad to the next level.
---
Smokin' Caesar
---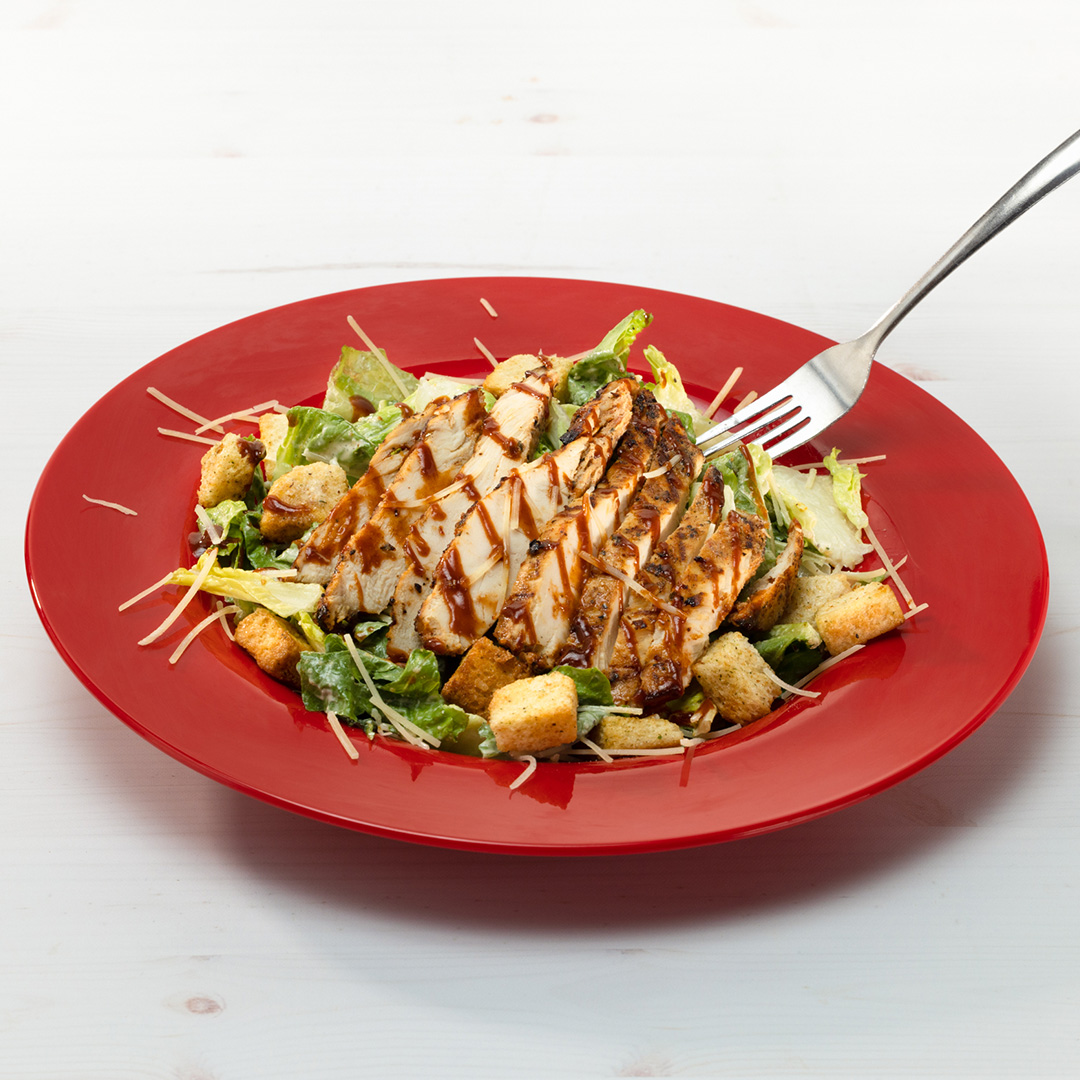 ---
This Caesar may be simple in construction, but it sure is scrumptious. Dig into chopped Romaine topped with croutons and shredded Parmesan. It's served with Caesar dressing and a drizzle of Smokin' BBQ Sauce.
---
Pitmaster Pro Tip: Top it with Grilled Chicken for a protein-packed punch that pairs perfectly with that smokey flavor.
---
BBQ Cobb
---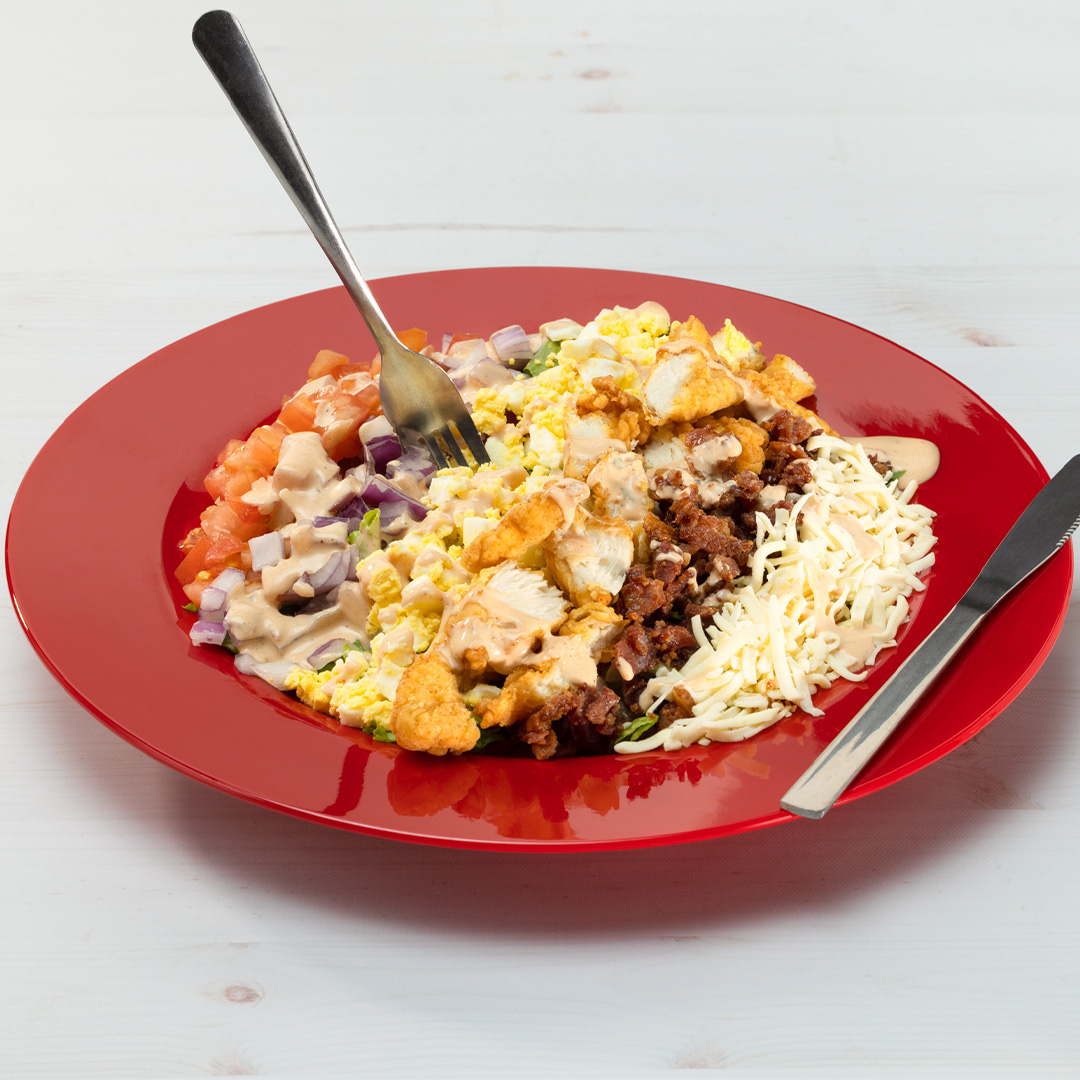 ---
Isn't it beautiful? This colorful creation is worth every bite. Get your fill of crisp mixed greens, delicious hard-boiled eggs, chopped bacon bits, diced tomato, red onion and shredded Pepper Jack cheese. It comes served with our signature Smokin' Ranch dressing.
---
Pitmaster Pro Tip: Lookin' for a taste of our Smokin' Ranch at home? Just mix our Smokin BBQ Sauce with Ranch dressing. Unfortunately, we can't share the exact recipe, but with a bit of experimentin', you're sure to figure it out.
---
Smokey or Sweet, These Salads are Hard to Beat
---
These salads may not be our bread and butter, but they shouldn't be overlooked. Each one was handcrafted and tested by our Sonny's Pitmasters to feature flavors that you'll want to savor over and over again. Ready to go for the green? Get your order in now, or join us at your local Sonny's. The smoker is fired up, and we're ready to get cookin'.