Raise Your Fork to Pulled Pork
Our Pitmasters have been slow-smokin' and hand-pullin' pork for over 50 years and that calls for celebration. We call it National Pulled Pork Day and we're invitin' you to join us.

Not only will we be servin' up a free Pulled Pork sandwich to the first 68 guests in line on October 12, we'll have 3 new menu items for you to try. They won't be here for long, so be sure to try 1, 2, or all 3 of these items before they're gone:

Bar-B-Cuban
Our take on this rustic classic is piled high with bold flavors and bright colors. It's our Pulled and Sliced Pork layered on toasted garlic bread, topped with Swiss cheese, pickles and our Mustard BBQ Sauce.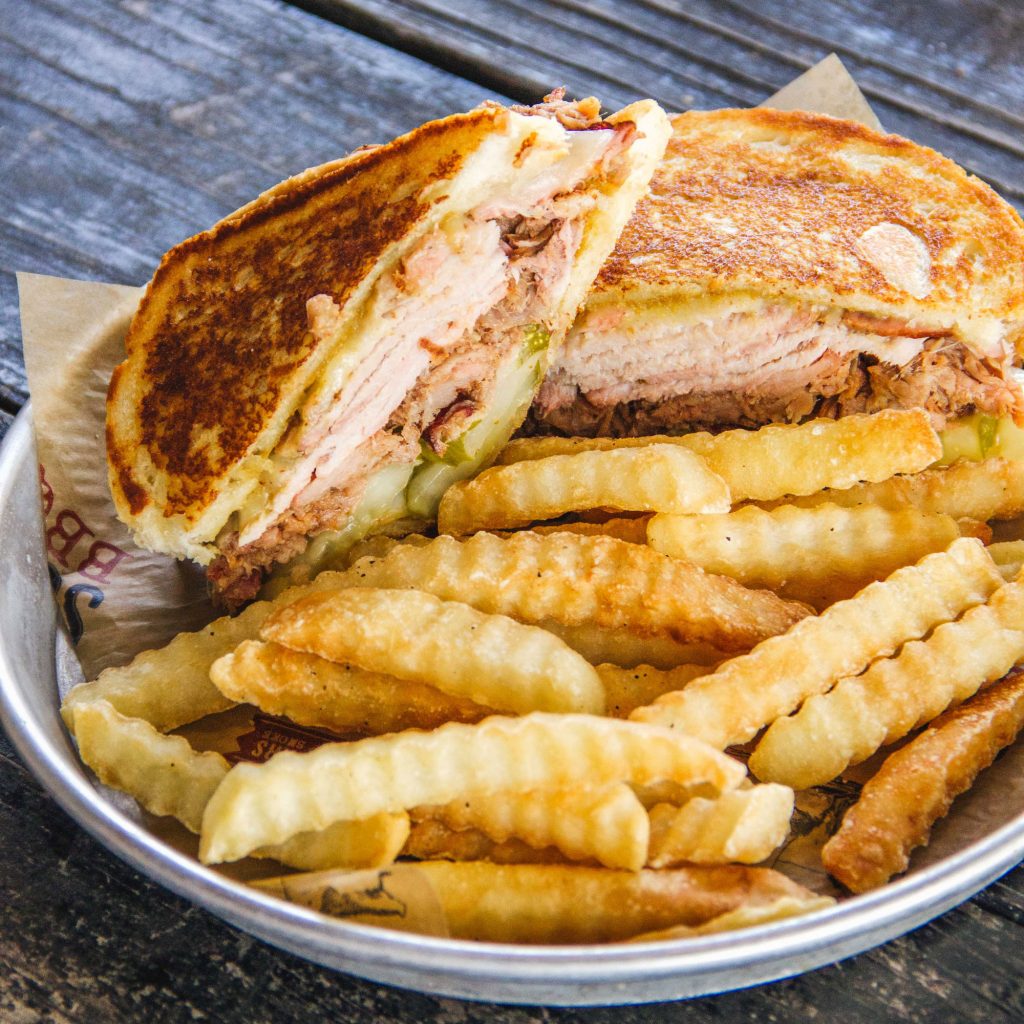 Pulled Pork Tacos
It wouldn't be slow-smoked to Southern perfection if we didn't stuff each tortilla with our hand-pulled pork and wrap it all up with crispy onion straws, cheddar cheese and a drizzle of Sweet Vinegar Sauce.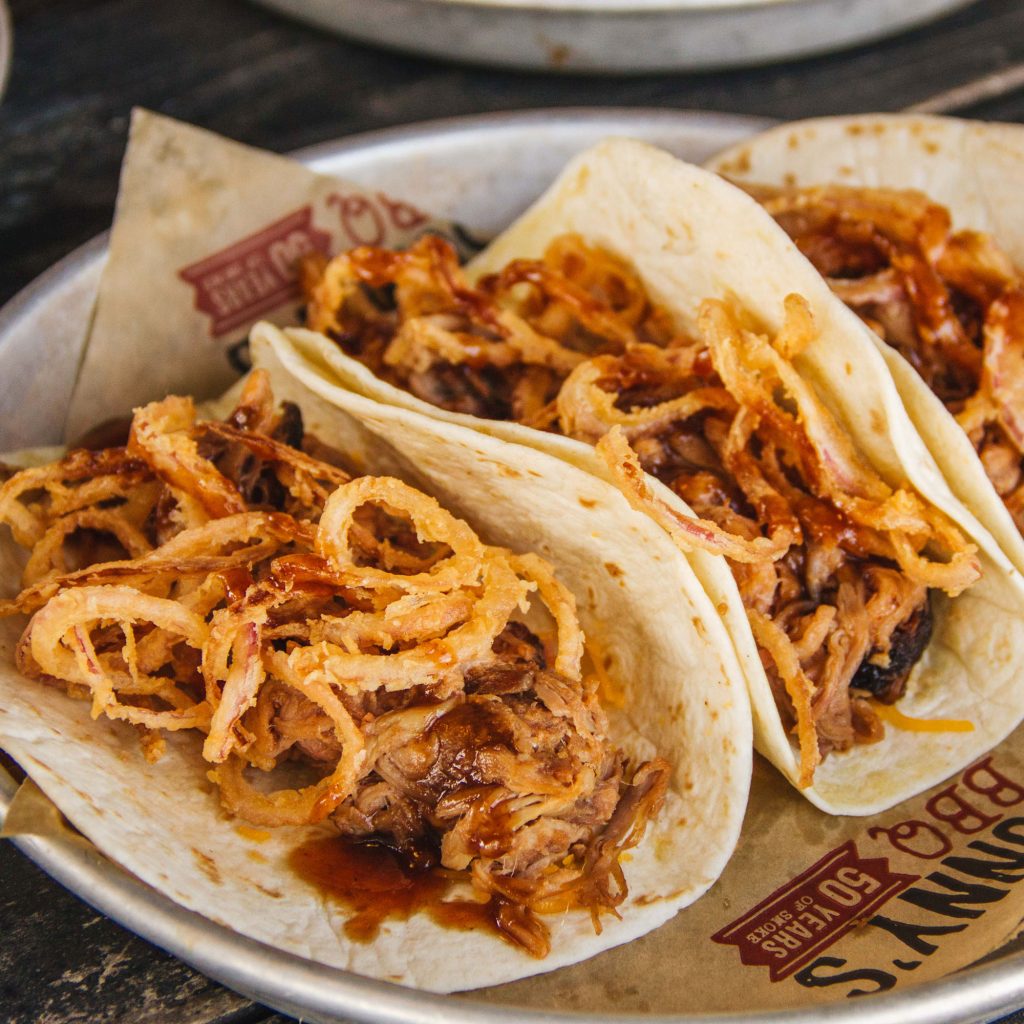 Pulled Pork Grilled Cheese
We put our own spin on this Southern staple. A heapin' helpin' of our tender Pulled Pork meats melty American cheese between two pieces of toasted garlic bread.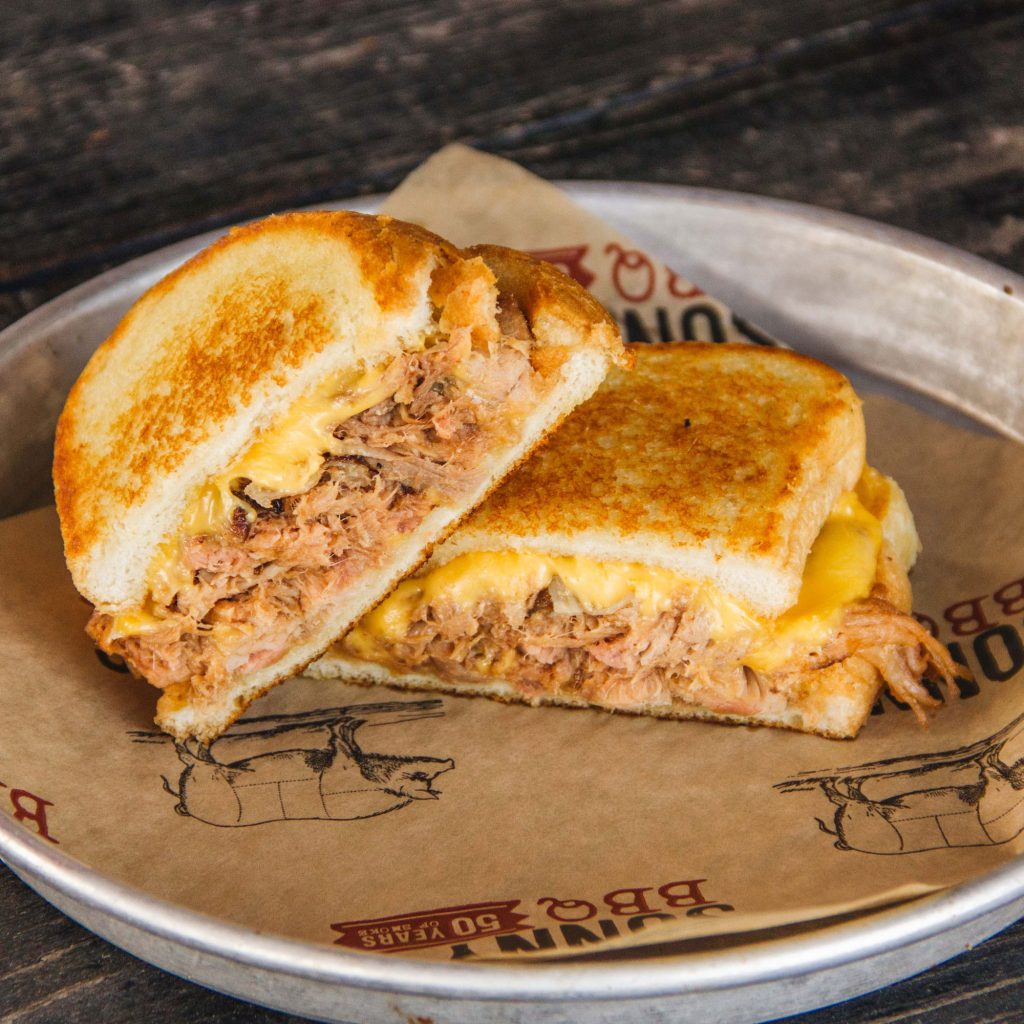 Carefully crafted by our Pitmasters with your taste buds in mind, you won't want to miss your chance to try these new menu items. Now that we've got your taste buds attention, mark your calendars and get ready to pig out in honor of this meaty holiday.