Nominate a Law Enforcement Officer for a Random Act of BBQ
Law enforcement officers are the local heroes of our communities, and at Sonny's we know the importance of recognizing their hard work. They risk their lives and make the selfless choice to put others first every day. These heroes are always the first on the scene and when they go beyond the call of duty, they deserve all the appreciation.
---
Our Chief Kindness Officer, Kennon Adkinson, recently had the opportunity to recognize Deputy Pam Warren for the hard work she does to protect her community and look out for others. She continues to make the world a safer place for all. We could not be more grateful for having such an amazing first responder in our community.
---
We are always looking for the next great hero to recognize. If you know a law enforcement officer who deserves some extra appreciation, send 'em our way! We are currently accepting nominations for law enforcement officers who go above and beyond the call of duty for their communities. They could be selected for a surprise #RandomActofBBQ.
---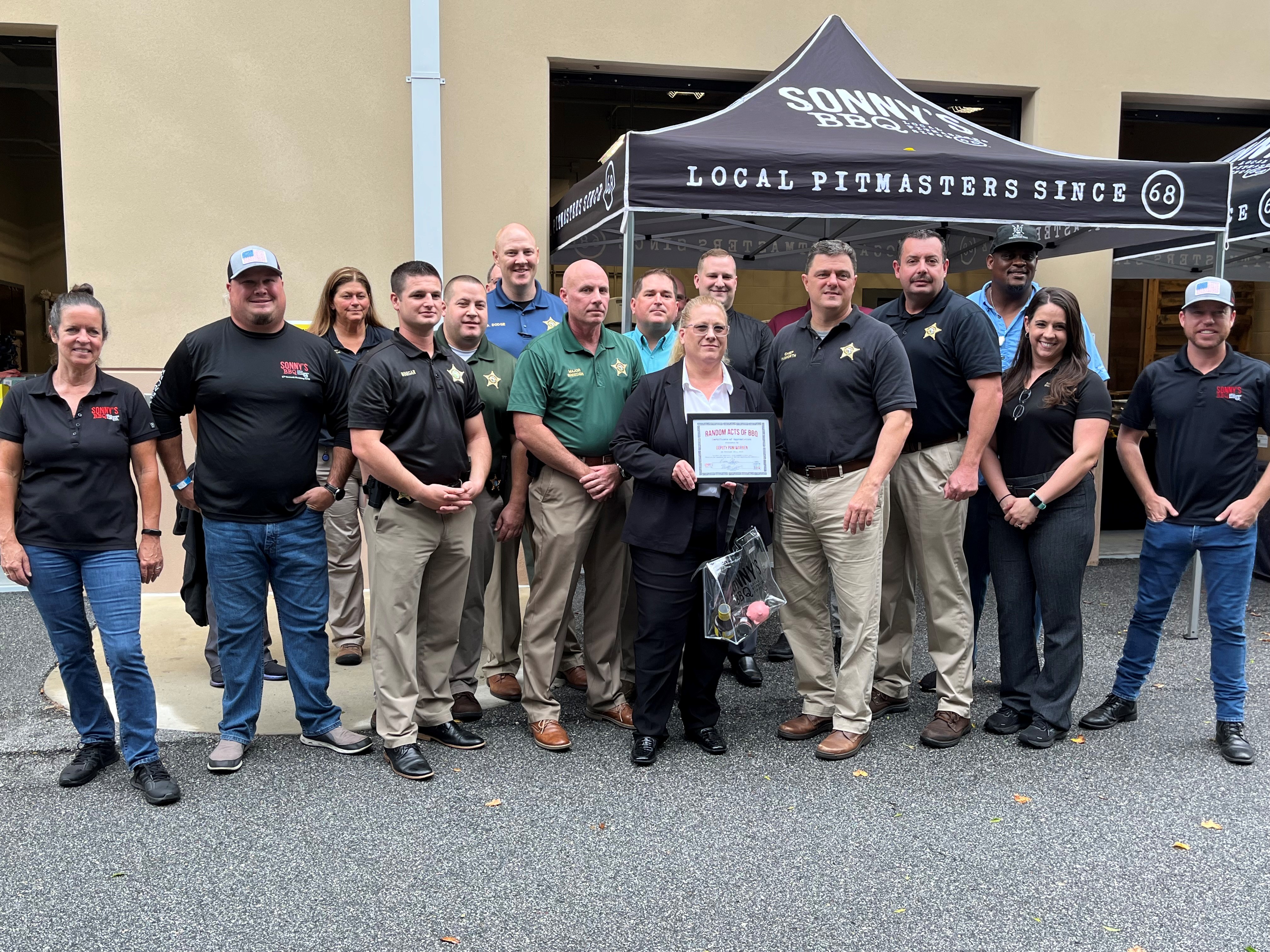 ---
We love hearin' about the special people who serve our local communities and make our world a better place. And we want to hear from you next! To nominate someone you think could use a little extra recognition, visit RandomActsofBBQ.com.