Recipe: Loaded Potato Salad
Nothing says backyard BBQ like a homemade potato salad that's loaded with all the toppings you'd traditionally find in a baked potato.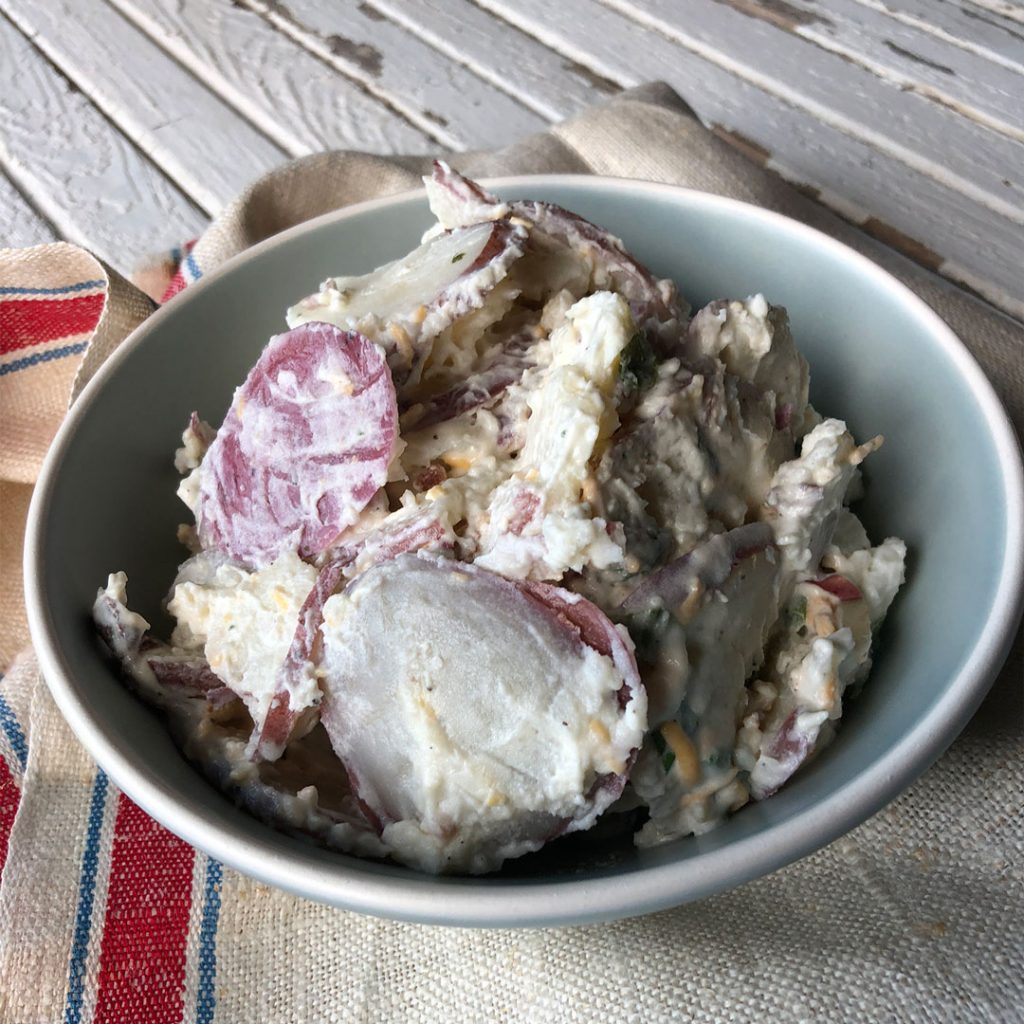 You Will Need:
2 lbs Red Potatoes, sliced thin
½ pound Bacon, chopped
½ cup Mayonnaise
½ cup Sour Cream
1 tbsp. Ranch Dressing Dry Mix
1 tbsp. Dijon Mustard
¼ Cup Green Onions, chopped
¼ cup Sharp Cheddar, shredded
1 tsp Ground Pepper
Directions
Place Potatoes completely covered in water in large pot.  Bring to a boil, reduce heat, cover and simmer for 6-8 minutes, or until potatoes are tender. 
Sauté Bacon until crisp and drain on paper towels.  Once potatoes are tender, drain and refrigerate till chilled. 
Whisk Mayo, Sour Cream, Dressing Mix and Mustard.  Pour mixture over Potatoes and Mix gently.  Add Onions, Cheddar and Pepper, toss till mixed well.