Recipe: Jalapeño Hot Link and Turkey Sandwich
Cravin' a sandwich with a fiery kick? Pitmaster Mike Hopkins of Sonny's BBQ in Lake City, FL. can help with that. My, oh meaty. This sandwich requires two hands for holding and quite a big appetite.
Give this recipe a try at home. Be sure to snap a photo of your Jalapeño Hot Link and Turkey Sandwich and share it with us on social media using the hashtag #SonnysBBQ.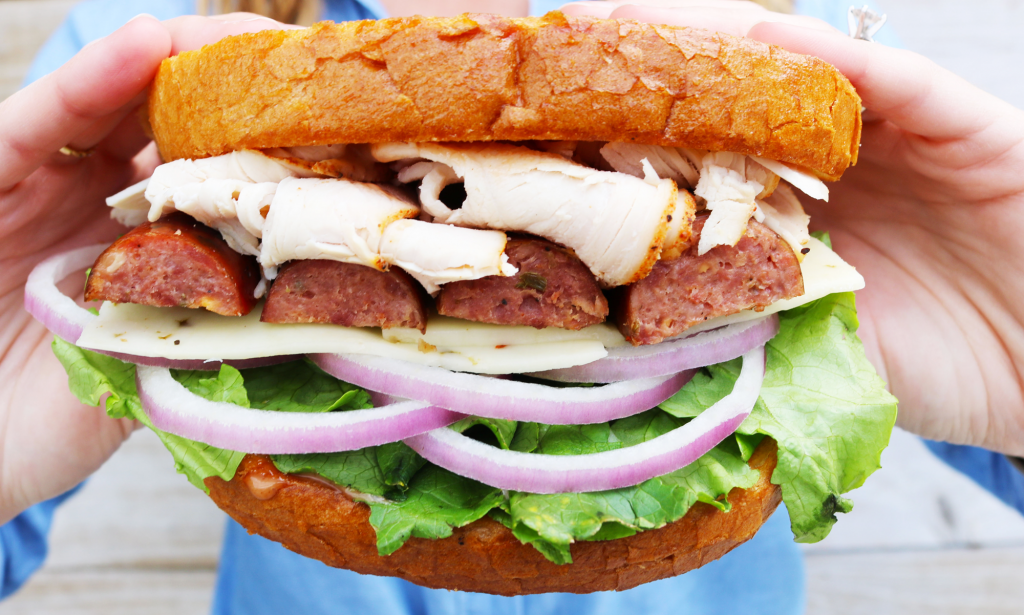 You Will Need:
2 pieces of cooked garlic bread
Smoked Turkey breast, sliced
2 smoked Jalapeño Hot Links
2 slices pepper jack cheese, sliced
Leaf lettuce
Red onion, sliced
Mayo
Directions
Fire up the smoker! We've got a sandwich to build.
Grill sausage until thoroughly cooked.
Mix equal parts mayo and BBQ sauce.
Spread mixture on both sides of toasted garlic bread.
Layer lettuce, onion, and cheese.
Slice Hot Links lengthwise and place on top of veggies.
Mound Sliced Turkey on top of sausage.
Top with another slice of garlic bread.