Inside the Pit Academy: How a Sonny's Pitmaster is Certified
So, you know and love BBQ. You regularly sharpen your skills and work towards masterin' the fine art. You're close with your community and love givin' back. Sounds like you're ready to be a Sonny's Pitmaster. So how do you become one? First, it starts with joinin' the Sonny's family. Then, it's time to enroll in the Pit Academy. This multi-day course teaches you everything about Sonny's, barbecue and even gets you competing with your fellow Pitmasters-in-training. Ready to hit the books? Let's go.
---
Pit Academy Day 1: Class is in Session
---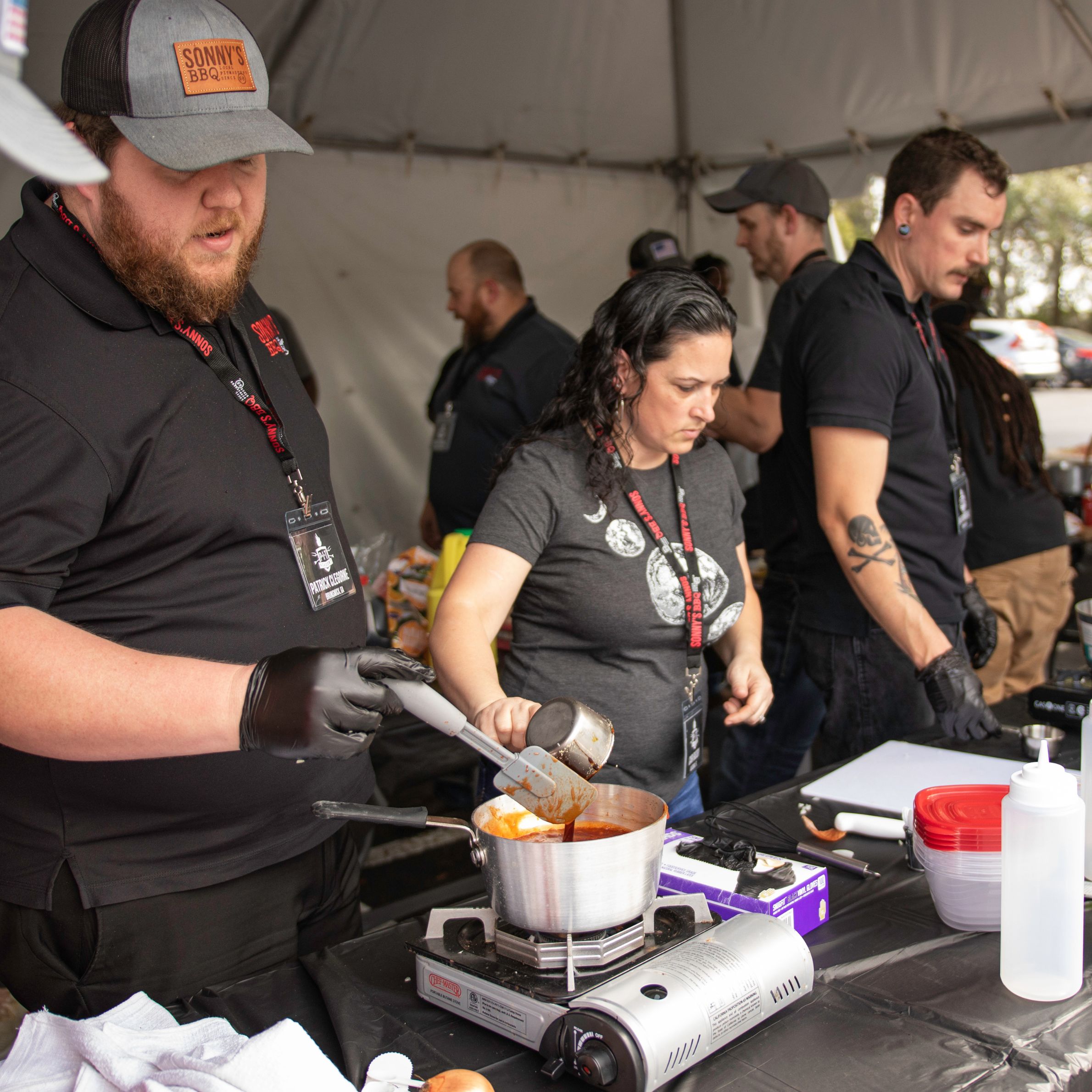 ---
It's back to class for the first day of the Pit Academy. You'll join your fellow Pitmasters for a course on all things Sonny's. Some highlights from the lesson plan include:
---
Taste barbecue sauces from around the world (You'll even make your own.)
Learn how to prepare and cook a whole hog
Study up on barbecue basics, like types of wood and different cuts of meat on pigs & cows
Get a rundown of competitions, with tips and tricks for your creations to stand out
---
"It's opened up my eyes to the tricks and trades from some of our Pitmasters," says now-certified Sonny's Pitmaster Greg S. from Starke, Florida. "I can now take them back to the store and do them on a daily basis."
---
And that's just the tip of the smoker. We don't want to give away too much of the fun, but it's a jam-packed class filled with BBQ knowledge and taught by experts in the field.
---
Pit Academy Day 2: Competition Time
---
The day starts early on Day 2 of the Pit Academy, which is all about applyin' what you've learned. You'll break off into teams and go head-to-head, with the goal of cookin' up the best rack of barbecue ribs you can. Remember that sauce you created on Day 1? Here's where you slather that on. Certified Pitmasters are there to help you through the steps, but it's up to you if you want to take home the top spot.
---
"It helped me understand Sonny's in the restaurant side but also on the culinary side. I didn't go to culinary school, but this two-day training has really helped me become an expert in the kitchen," said George T., a now-certified Sonny's Pitmaster. Check out his journey in the video below.
---
---
Final Steps: Getting Certified
---
Like many other courses you may be used to, the Pit Academy wraps up with a written test. but you'll get a few days between to let everything marinate, just like a good barbecue sauce. Everything you learned will be back on this test from cook times to best practices. Hope you took some good notes, because this test is all that stands between you and that certification.
---
Once you pass, you're officially a Sonny's Pitmaster, but your journey doesn't end with a certificate and shirt. Our Pitmasters are always lookin' to improve their craft and share their knowledge, because who knows? You may just inspire the next set of Pit Academy graduates.