Free Pork Big Deal For Our Military Heroes
Veterans and active military members are some of America's bravest heroes. They put their life on the line every day to keep us safe and we could not be more appreciative of them. 
---
They make the selfless choice every day to put our country first. Working countless hours, spending months away from their loved ones, and undergoing extreme training, they are always there to protect and keep everyone safe. We are honoring them the best way we know how – with a little extra BBQ love.
---
Leading up to Veteran's Day, we will be on the lookout for veterans and active military members to recognize and we need your help finding them. If you know a Veteran and/or active military member who deserves a little extra love, send 'em our way!  
---
We are currently accepting nominations for your favorite veteran or active military heroes who go above and beyond the call of duty. They could be selected for a surprise #RandomActofBBQ.
---
The love doesn't stop there! On Veteran's Day, we will be providing a FREE Pork Big Deal to all veterans and active military all day. We figured it is the least we could do to show our support and appreciation for all they've done and all they continue to do for our country.   
---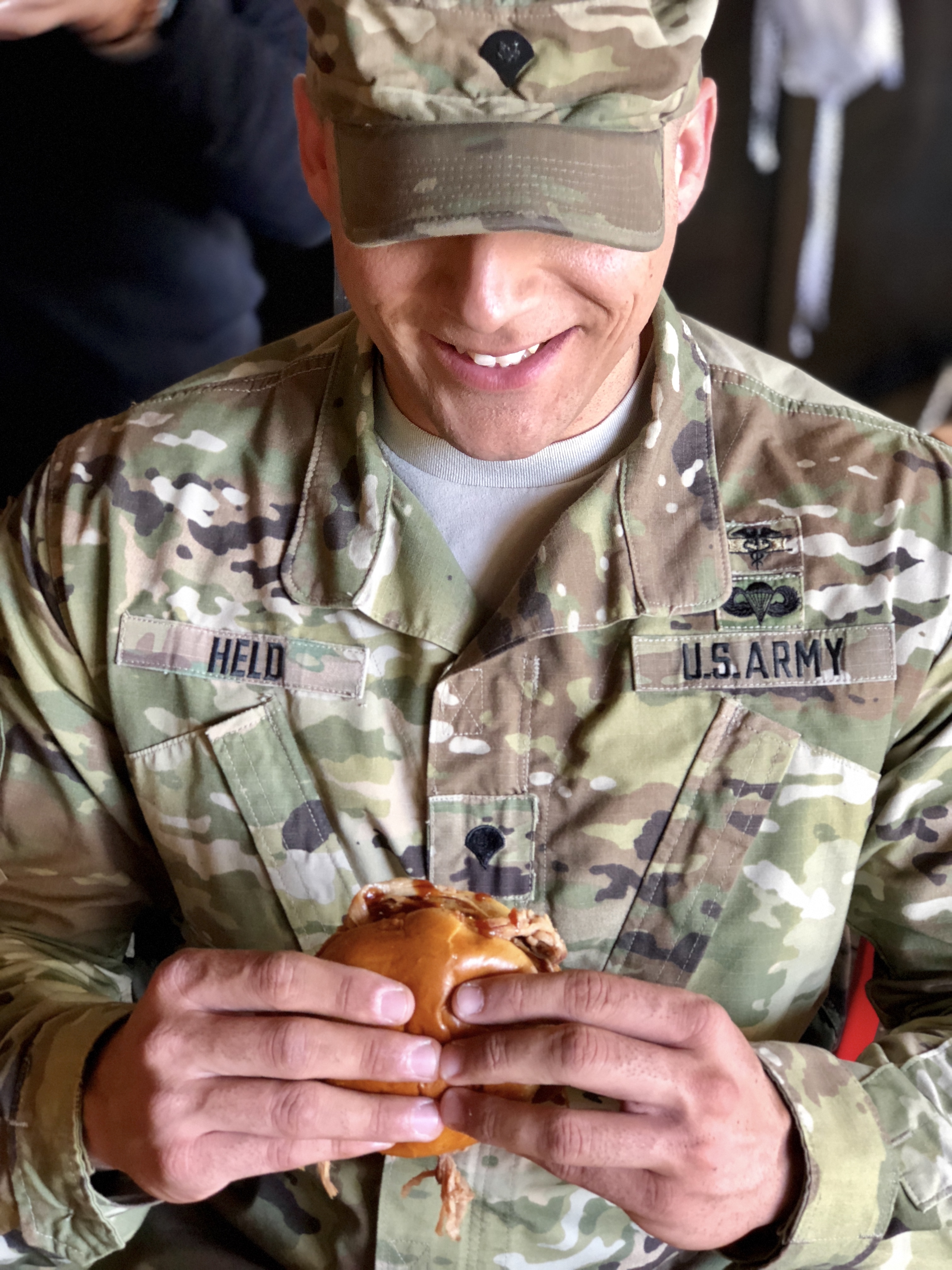 ---
We love hearin' about the special people who make our world a better place. And we want to hear from you next! To nominate someone you think deserves extra recognition, visit RandomActsofBBQ.com.