Fill 4th of July with BBQ by Creating Your Own Bundle in a Flash
There's nothin' like BBQ to celebrate the Red, White and Blue. It's one of the great American traditions, and a perfect way to gather around with friends and family to honor the 4th of July. But there's no need to stand around the grill for hours while your party passes you by. Create Your Own Bundle and get a feast that's filled with our signature Sonny's BBQ, and ready to go for a quick and easy curbside pickup or smokin' fast delivery to your door.
---
Plan for your 4th of July Party
---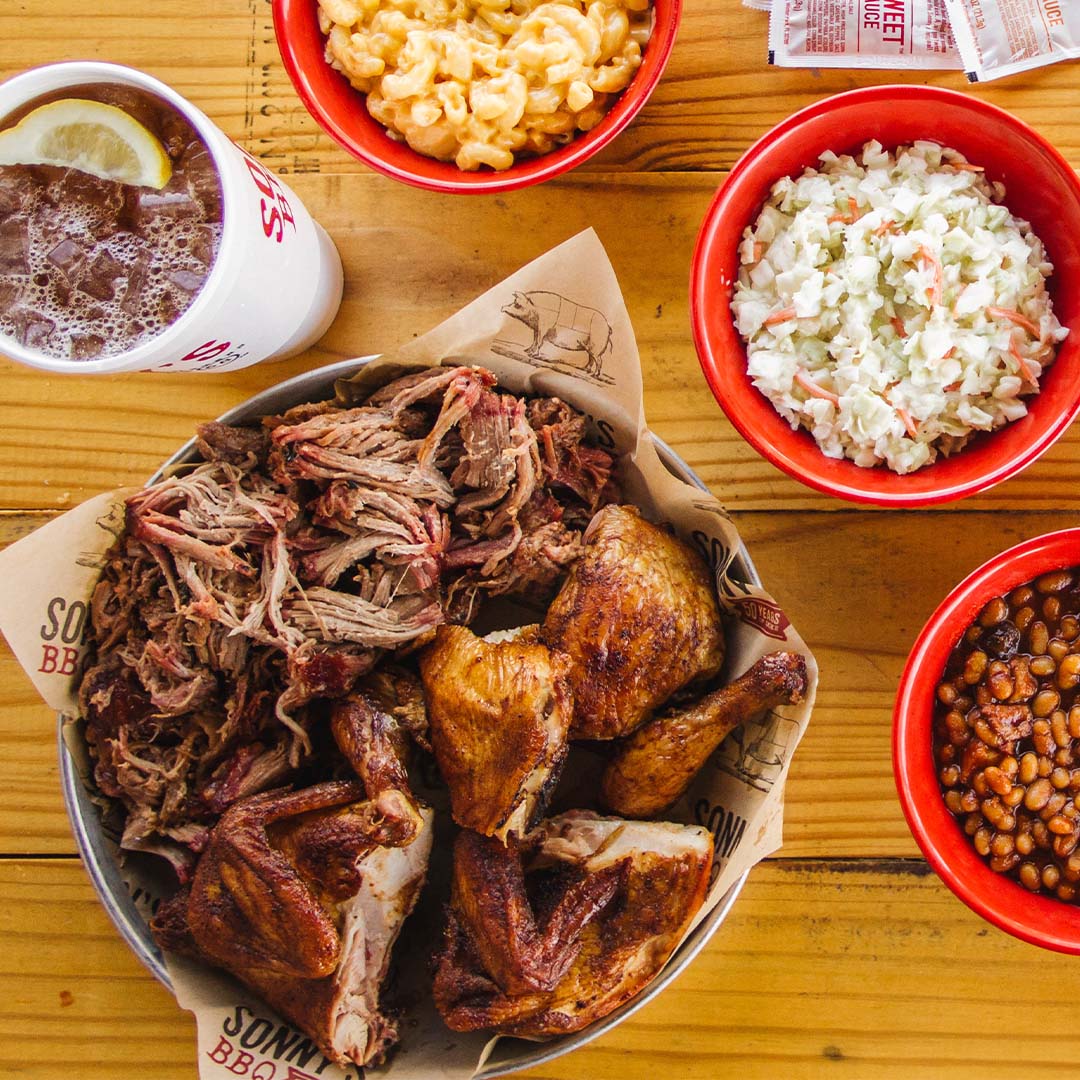 ---
Whether it's a small get-together or a block party, we have all the BBQ you need. There are multiple ways to go, with options that feed from 4 to 10 people. Here's a breakdown:
---
(Feeds 4 to 6) 2 Meats, 3 Sidekicks & Bread
(Feeds 6 to 8) 3 Meats, 4 Sidekicks & Bread
(Feeds 8 to 10) 4 Meats, 5 Sidekicks & Bread
---
Once you make your picks on OrderSonnys.com, we'll start fillin' your bundle with BBQ. Now, when it comes to bringin' it home, we've made it easy there too.
---
Bring your BBQ Bundle Home
---
Curbside
---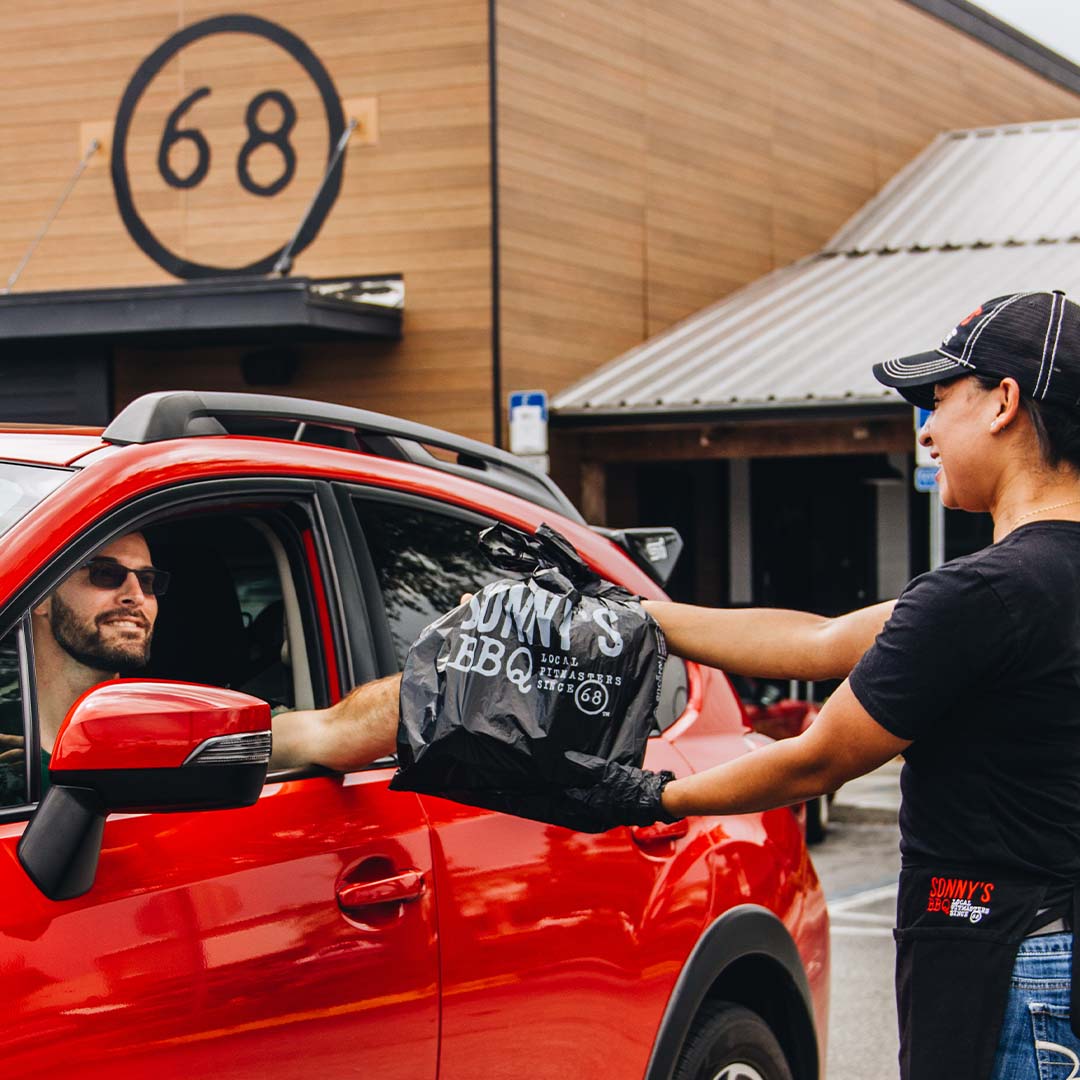 ---
Meet us at one of our restaurants, and we'll bring the BBQ to you. Select "curbside" when makin' your order online and follow the instructions when you pull into your local Sonny's. One of our team members will be on the way with your 4th of July feast. Tryin' to get some last-minute party shoppin' done? Choose this option.
---
Delivery
---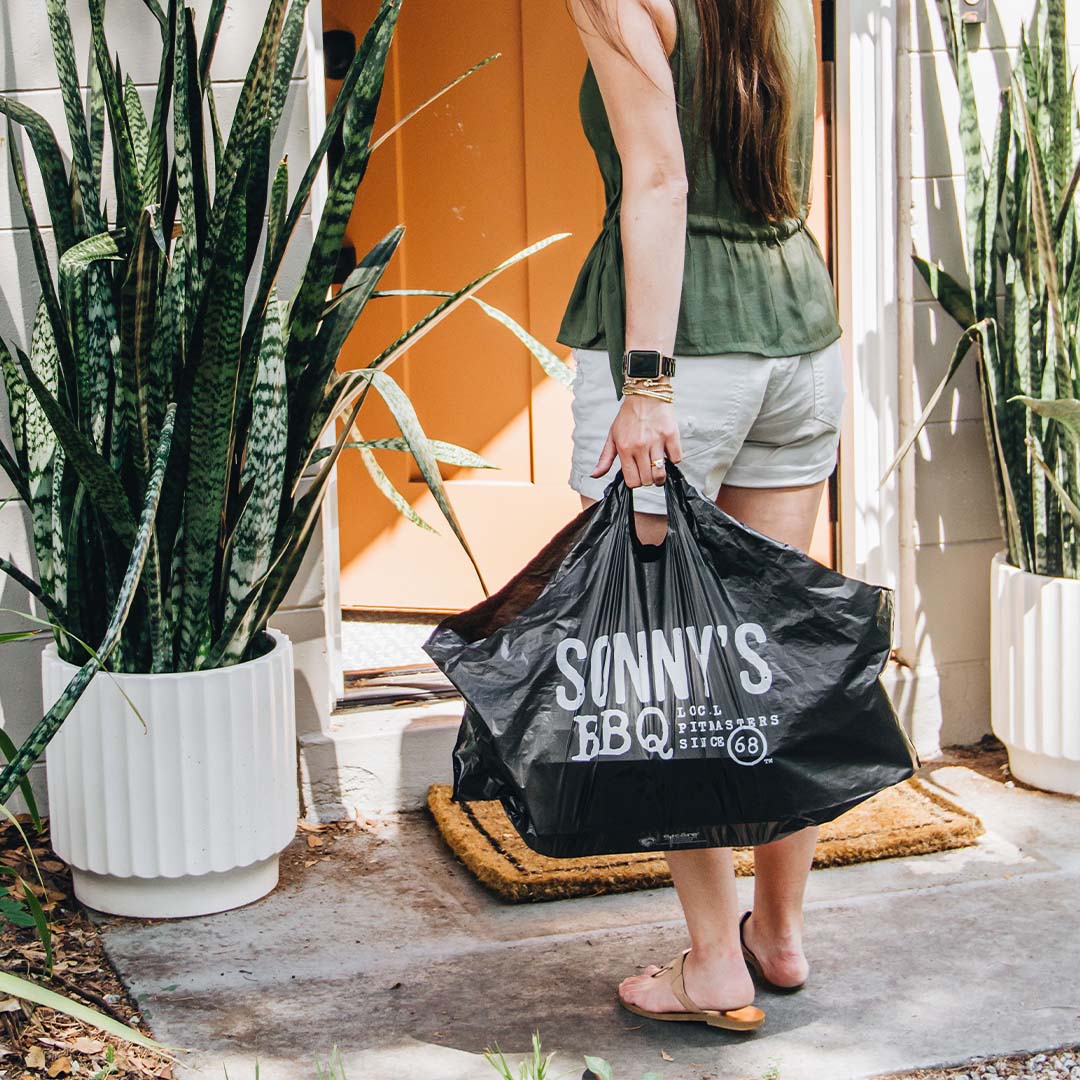 ---
If the fun has already started, and you need to keep it goin' at home, you can get your bundle delivered right to your door. Our partners will work to deliver your BBQ safely and swiftly. Then, all you'll have to do is open and enjoy your mouthwaterin' selections.
---
Celebrate 4th of July With Us
---
If you'd like to come see us, we'd love to be a part of your 4th of July festivities. Our restaurants will be open, although some hours may vary. If you want to make sure, give your local Sonny's a call. You can find a list of all our locations with their phone numbers right here.
---
Summer holidays can come with a lot of headaches, but they don't have to. Create Your Own BBQ Bundle, so you can focus on the family, the fireworks, and of course, all the fun.