Feeding Children Everywhere & Sonny's BBQ
What started around a family's dining room table, Feeding Children Everywhere has grown into a worldwide movement. Headquartered in Central Florida, Feeding Children Everywhere is activating people for a hunger-free world.
Through Feeding Children Everywhere (FCE), families in need are getting healthy meals delivered to their front door. On July 1st, the organization reached a remarkable milestone after having packaged their 1,000,000 meal. FCE credited their 'Hunger Heroes' for making an impact.
We've teamed up with FCE to provide healthy meals to hungry children in our communities this summer. All meals donated through the following tweet's engagements will go to children in the communities we serve.
When 24K gold ribs "meat" social good. To celebrate 50 years, we're teaming up with @IAmFCE to feed hungry children in the communities we serve. RT to donate 20 meals & favorite to donate 10 meals, up to 100K meals. Learn more: https://t.co/Ab9Koz786s #SonnysGoodAsGold pic.twitter.com/tHGeFzFB1b

— Sonny's BBQ (@SonnysBBQ) July 2, 2018
Dave Green, CEO of FCE, gave us a tour around their warehouse, where their carefully selected and sourced ingredients are stored and millions of meals are packaged through their Hunger Projects. These Hunger Projects are hosted with the goal of packaging meals in an assembly line of passionate and energized volunteers. They come in a sea of hairnets, mountains of lentils, and the ringing of cowbells. It's a fulfilling and high-energy experience. One we sure are proud to be apart of.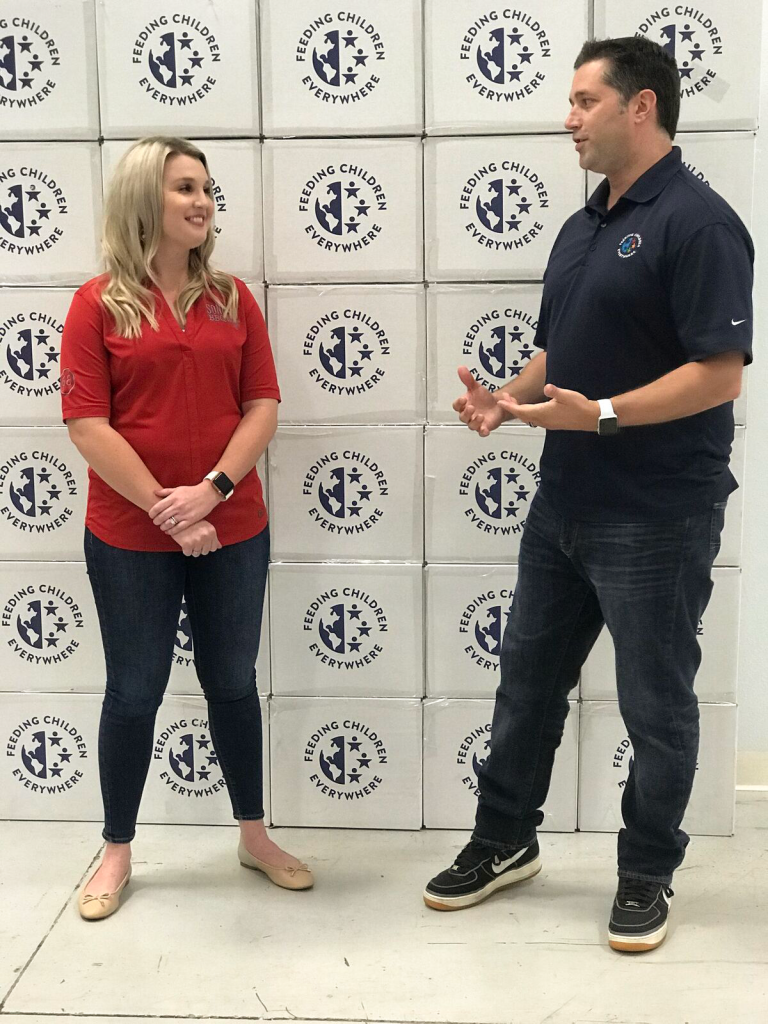 Dave explained the variety of meals packaged within their four walls. One being Red Lentil Jambalaya. FCE is proud to source each and every ingredient from farms right here in the United States. Aside from the salt, that is. The salt comes straight from the Himalayas, and provides 84 trace vitamins and minerals. Altogether, you've got yourself a tasty meal, packed with protein, fiber, and a whole lot of love.
The ingredients:
Lentils
White Rice
Dehydrated Vegetables
Pink Himalayan Salt (pictured below)
Fun fact: The high-quality lentils are sourced from Montana, and serve as the main ingredient in the Jambalaya.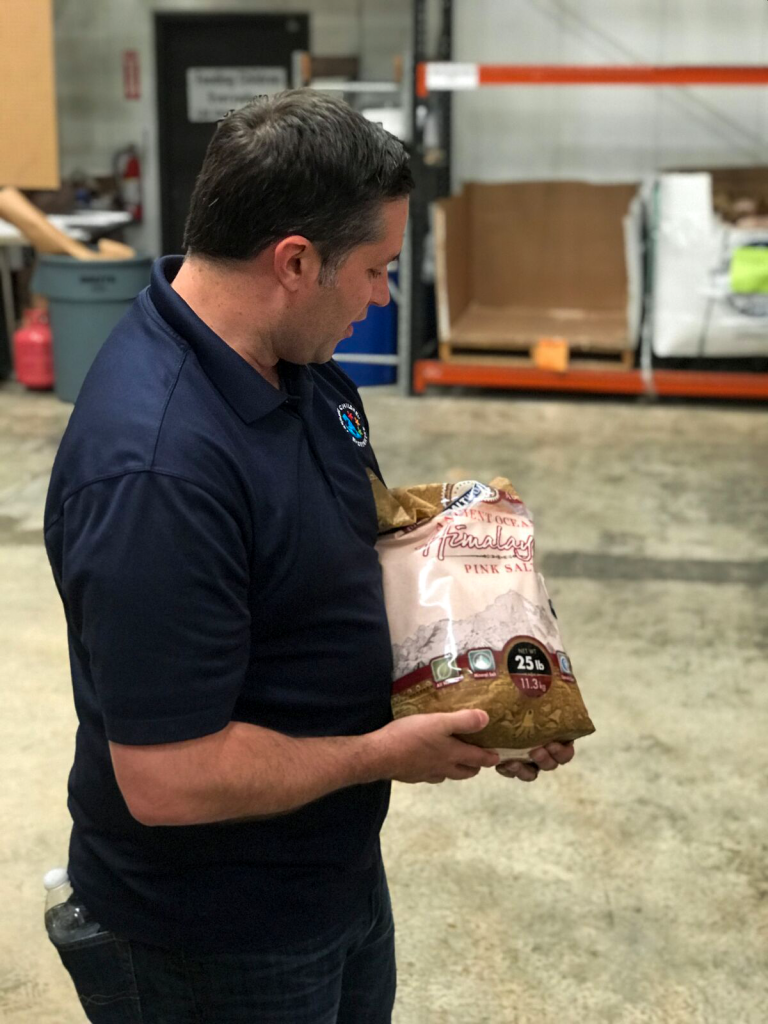 That's all for now, folks. Be sure to stay tuned on social media to see how we make a difference together for others in our communities by donating up to 100,000 meals. And as the celebration of our 50th Anniversary continues, we want you to taste real 24K Gold Ribs. Enter to win a Good as Gold, all-inclusive Orlando Experience for two right here.