Recipe: DIY Blueberry Iced Tea
Lookin' for a refreshing homemade summer sip? Beat the summer heat with this refreshing blueberry tea made with fresh blueberries and our Signature Sweet or Unsweet Tea.
---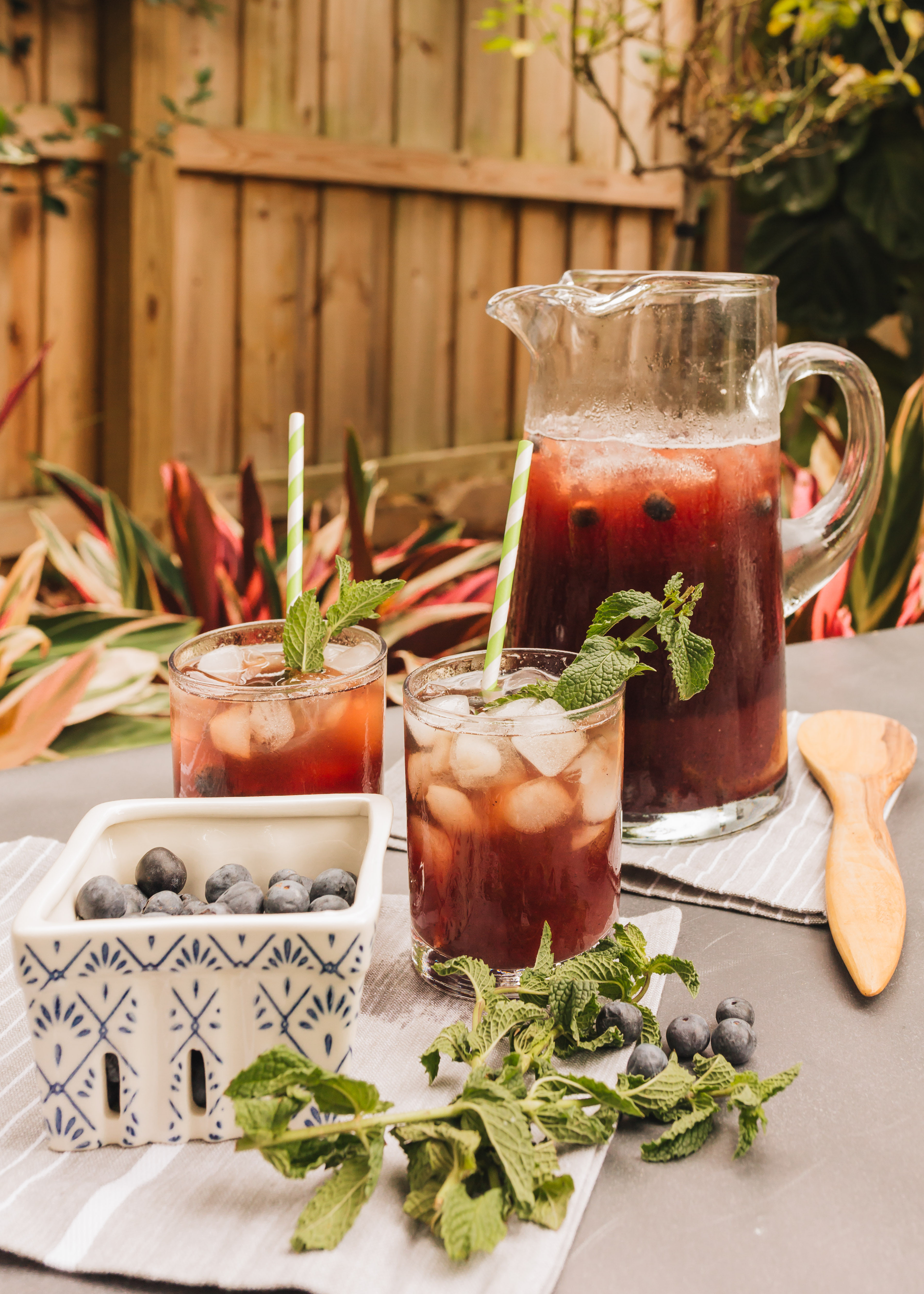 You Will Need:
2 qts Sonny's Sweet or Unsweet Tea
1 lb fresh blueberries
2 tbsp sugar
1 c water
Directions
Place the blueberries, sugar and water into a blender and blend until liquefied.
Strain the mixture over a pitcher filled with ice
Add 2 quarts of Sonny's Sweet or Unsweet Tea
Stir well, and top with fresh blueberries
Optional: Serve with a mint garnish.