Recipe: Brisket & Hot Link Lasagna
Pitmaster Stephen Lefkowitz of Sonny's BBQ in Palm Harbor, FL. shares his take on the traditional Lasagna in this recipe, sure to be a Summer staple.
Now it's time to get cookin'. If you're tryin' this at home, be sure to snap a photo of your mouthwaterin' Brisket & Hot Link Lasagna and share it with us on social media using the hashtag #SonnysBBQ.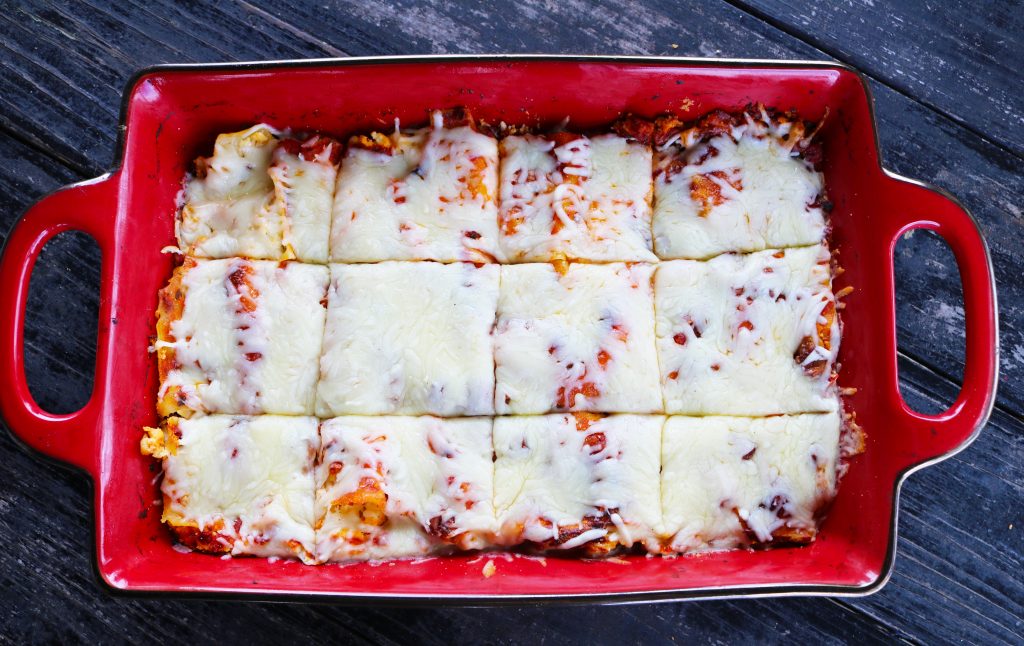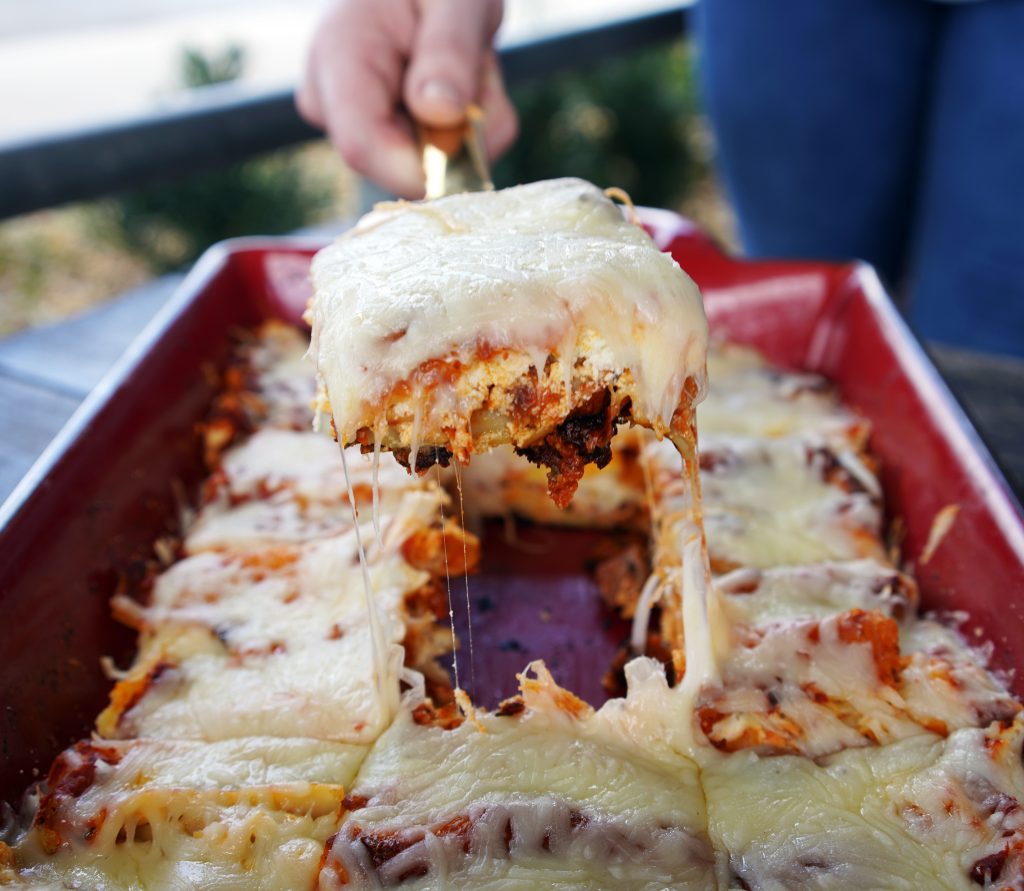 You Will Need:
1/2 lb. Chopped Brisket
1/2 lb. Hot Links
4 cups spaghetti sauce
2 eggs
2 (15 oz.) ricotta cheese
2 cups shredded mozzarella cheese
1 tsp dried parsley flakes
1 tsp salt
1/2 tsp black pepper
1/4 cup white sugar
9 uncooked lasagna noodles
1/4 cup grated parmesan cheese
Directions
Preheat oven to 350°F.

In a large bowl, add a 1/2 lb Sonny's Chopped Brisket, a 1/2 lb of Chopped Hot Links, 4 cups of spaghetti sauce, and a 1/4 cup of sugar.
In a separate large bowl, combine 2 eggs, ricotta cheese, 1.5 cups of mozzarella cheese, garlic powder, parsley salt, and pepper.
Mix all ingredients together.
Set remaining mozzarella cheese aside for later.
Add one cup of meat sauce to the bottom of baking dish.
Spread the mixture out evenly to form a smooth layer.
Cover the meat sauce with one layer of uncooked noodles (about 3).
Spread half cheese mixture over the noodles. Make sure to form an even layer that covers the entire dish.
Repeat process with another layer of meat sauce, noodles and cheese sauce. Then, add additional layer of noodles and top it with the remaining meat sauce.
Sprinkle the remaining mozzarella and parmesan over the meat sauce.
Cover with aluminum foil and bake in over for 45 minutes.
Remove dish from oven and take off the foil. Bake uncovered for an additional 15 minutes or until noodles are tender.
Let Lasagna cool for 15 minutes before serving.