Belleview Grand Remodel Celebration
Fire up the smoker. Sonny's BBQ is excited to announce the remodel of our Belleview locaiton. We're servin' up a fresh, new look with the same delicious BBQ.
As always, we hope you'll feel right at home eating at Sonny's. But if you can't stay awhile, you can enjoy your BBQ at home just the same. Friendly service with a smile can be found in the dining room, at the takeout counter, or drive thru window. Southern hospitality is deep rooted in our values.
Come on by. A basket of corn nuggets is callin' your name.
We'd like to thank everyone who celebrated with us at the Remodeling Celebration of our Belleview location. We appreciate your continued support and undyin' love for BBQ.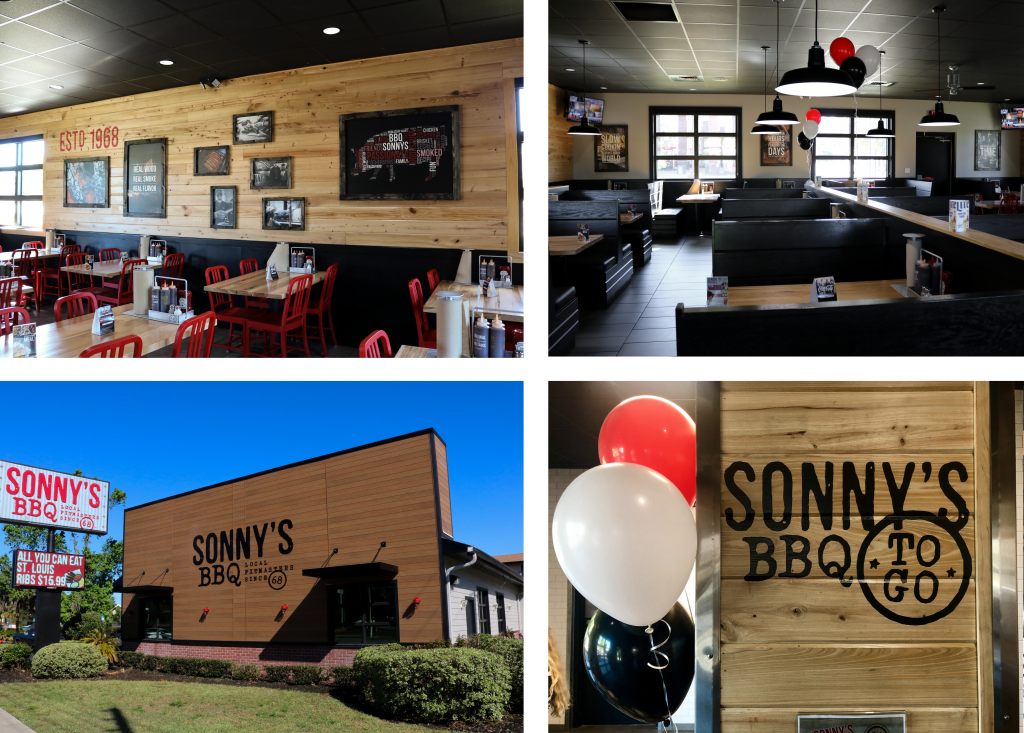 Have you folks seen any one of our remodeled locations? Share your photos with us on social media by using the hashtag #SonnysBBQ.