Recipe: Bar-B-Cuban Sandwich
In this mouthwaterin' recipe, Pitmaster Beth Kanupp of Sonny's BBQ HQ in Maitland, FL. layers all of your slow-smoked favorites to create a sandwich we reckon you'll be cravin' all Summer long.

Give this recipe a whirl at home. But before diggin' in, be sure to snap a photo of your Bar-B-Cuban Sandwich and share it with us on social media using the hashtag #SonnysBBQ.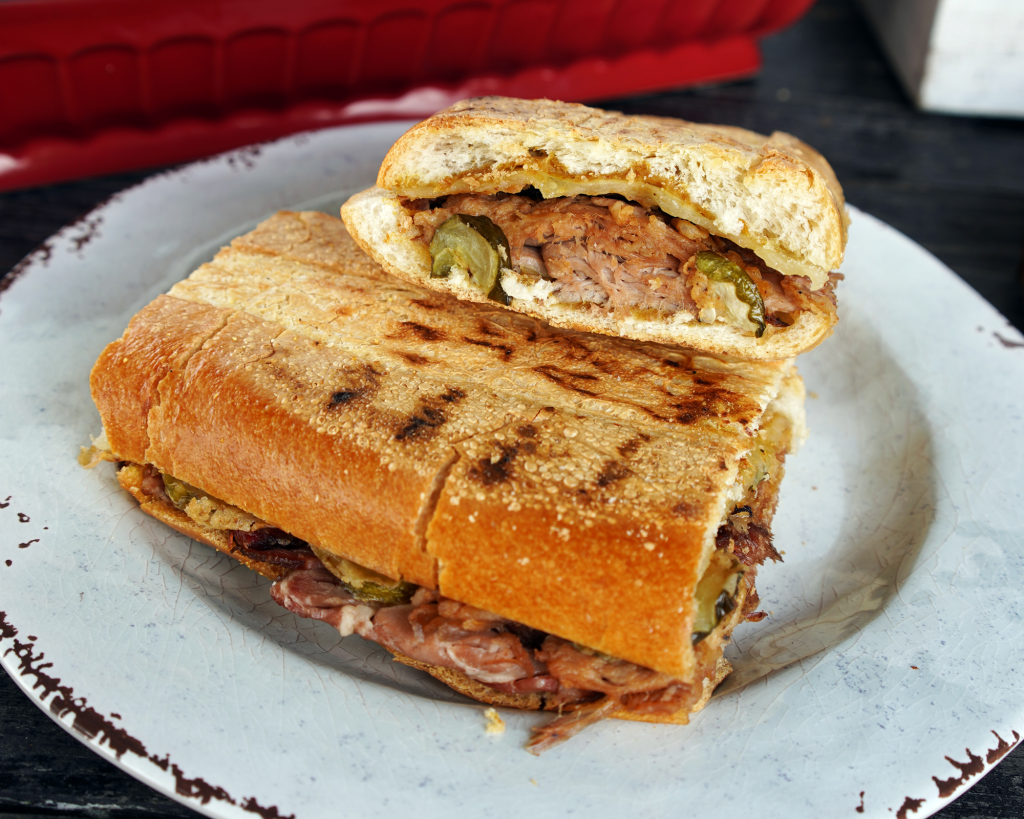 You Will Need:
1 loaf Cuban bread sliced lengthwise
Smoked BBQ Pulled Pork
Sliced, smoked Pork or Ham
Swiss cheese
1 cup fried pickles
4 tbsp Mustard BBQ Sauce or to taste
2 tbsp butter, softened
Directions
Split the Mustard BBQ Sauce and spread evenly on both sides of bread.
Make sandwich by layering cheese, Sliced Pork, Pulled Pork, and pickles.
Add on another layer of cheese.
Rub the outer side of the top and bottom of the bread with 1 tbsp of butter each.
Either cook in a panini maker or wrap sandwich completely in foil and grill on medium high heat with a heavy press.
Grill for 5-6 minutes per side.
Sliced sandwich and serve.
*For an easy, quick version, stop by your local Sonny's and pick up Pulled Pork, Sliced Pork, and an order of fried pickles.