Adding on to Sonny's Kindness Crew Just in Time for Giving Tuesday
Giving Tuesday is celebrated the Tuesday after Thanksgiving. It was created with the mission to build a world where generosity is part of everyday life, with the simple idea of starting a day that inspires people to do good.
---
Sonny's is celebrating Giving Tuesday in a special way this year. We are adding to our Kindness Crew and continuing the new tradition of helping them donate to a local charity of their choice. Our Kindness Crew is made up of three team members who are passionate about spreading kindness and helping others. They are led by our Chief Kindness Officer, Kennon Adkinson. He helps guide our mission of going beyond smokin' and servin' to do what's right in our local communities.
---
Three new members are being welcomed with open arms as they join the Chief Kindness Officer in our mission to spread the spirit of BBQ one kind deed at a time. They'll each have the opportunity to donate $2,500 to a charity of their choice on the National Day of Giving.
---
Meet the Newest Additions to the Kindness Crew
---
Fredrick A. | Shift Manager, St. Augustine, FL
---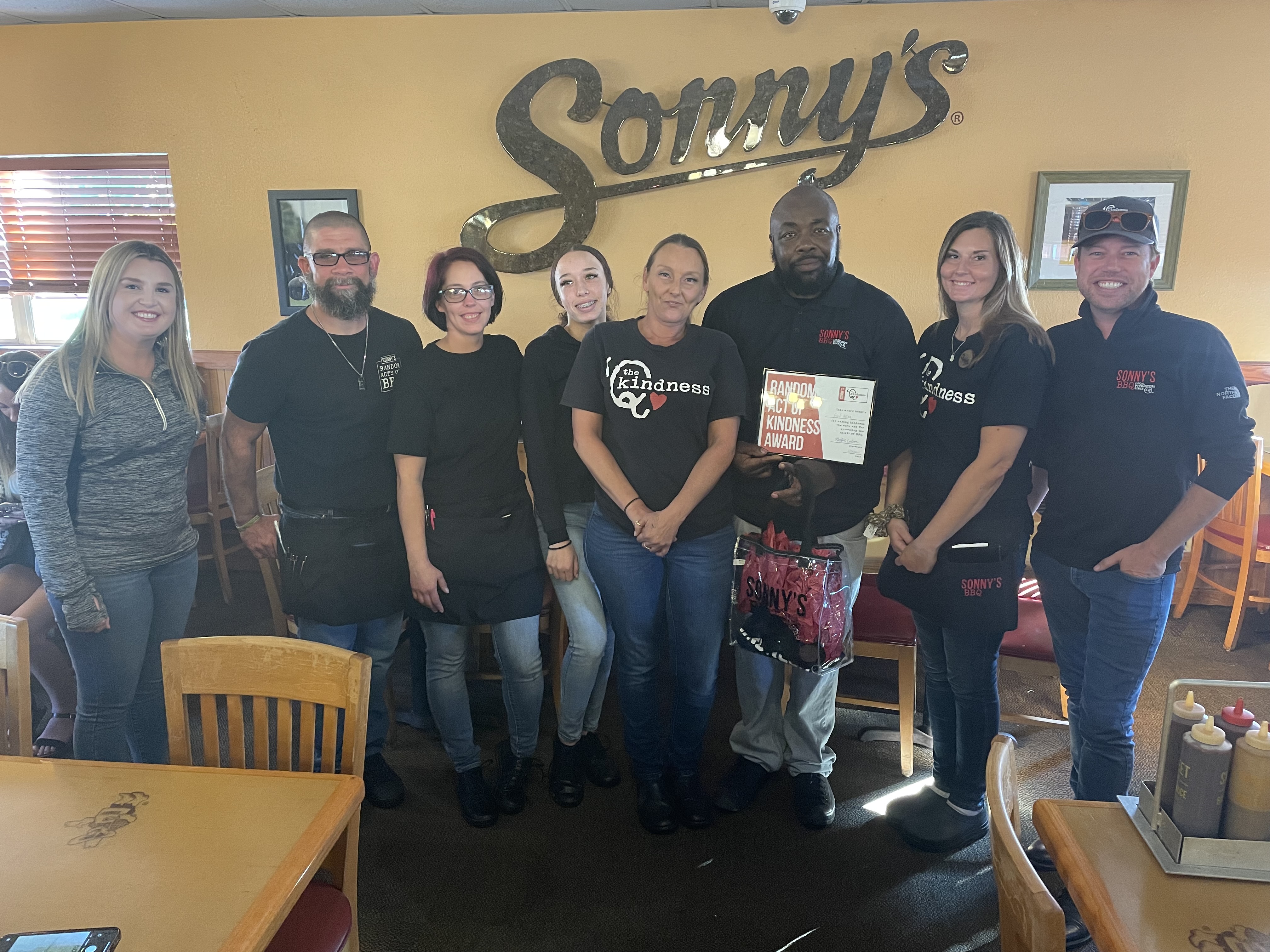 ---
Fredrick was nominated and chosen because he is kind, friendly, and humble when helping people every day. He cares about his team members and goes the extra mile to help make their lives easier. He loves taking care of guests and makes sure they always leave happy and feelin' like family.
---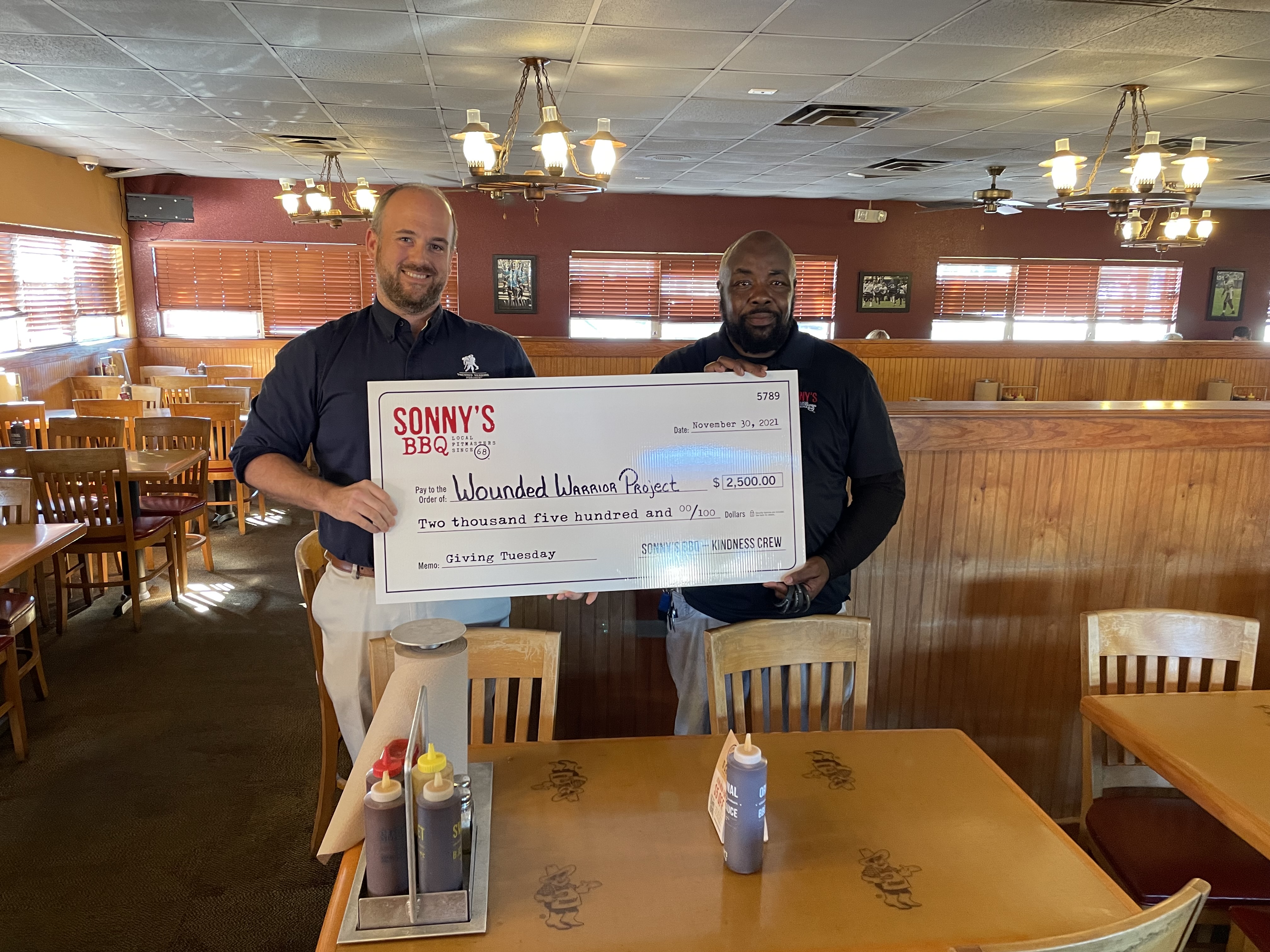 ---
"I will be donating my $2,500 to The Wounder Warrior Project. This local charity holds a special place in my heart because my father, sister, and daughter are in the military. I think it is a great thing they are doing for these military families."
---
The Wounded Warrior Project is a program that helps veterans and service members get back on their feet for their next journeys in life. They partner with these military members to ensure they have a positive future to look forward to.
---
Michelle S.| Assistant Manager, Kingsland, GA
---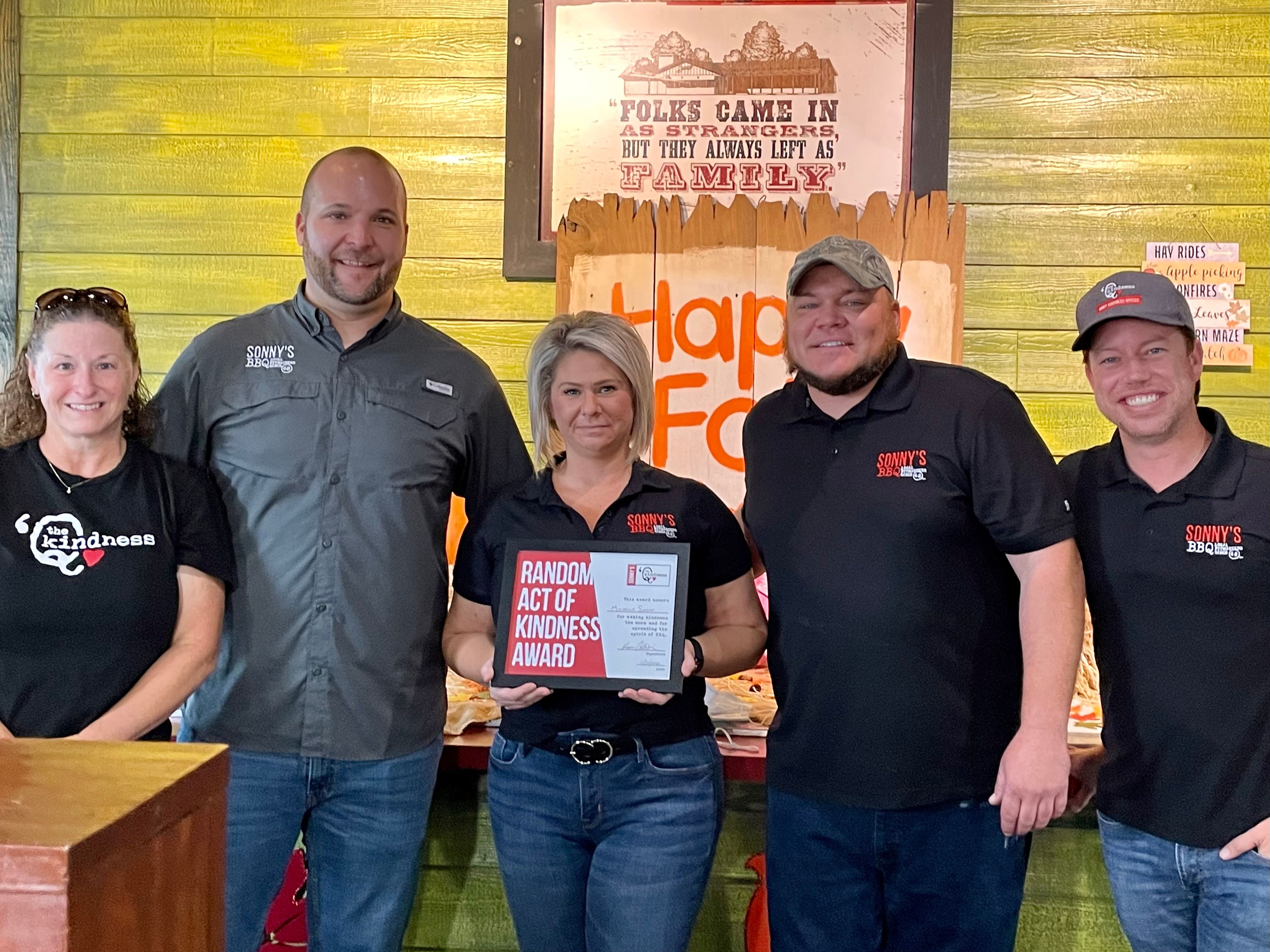 ---
Michelle always puts others first. It truly makes her happy to help and she attributes this to the way her parents raised her. She is always looking for new ways to give back to the community and be there for her team members. She recently helped buy a new bike for a team member, after theirs was stolen. She makes everyone around her strive to be better just by her presence and kindness. She loves her job and is very passionate about it.
---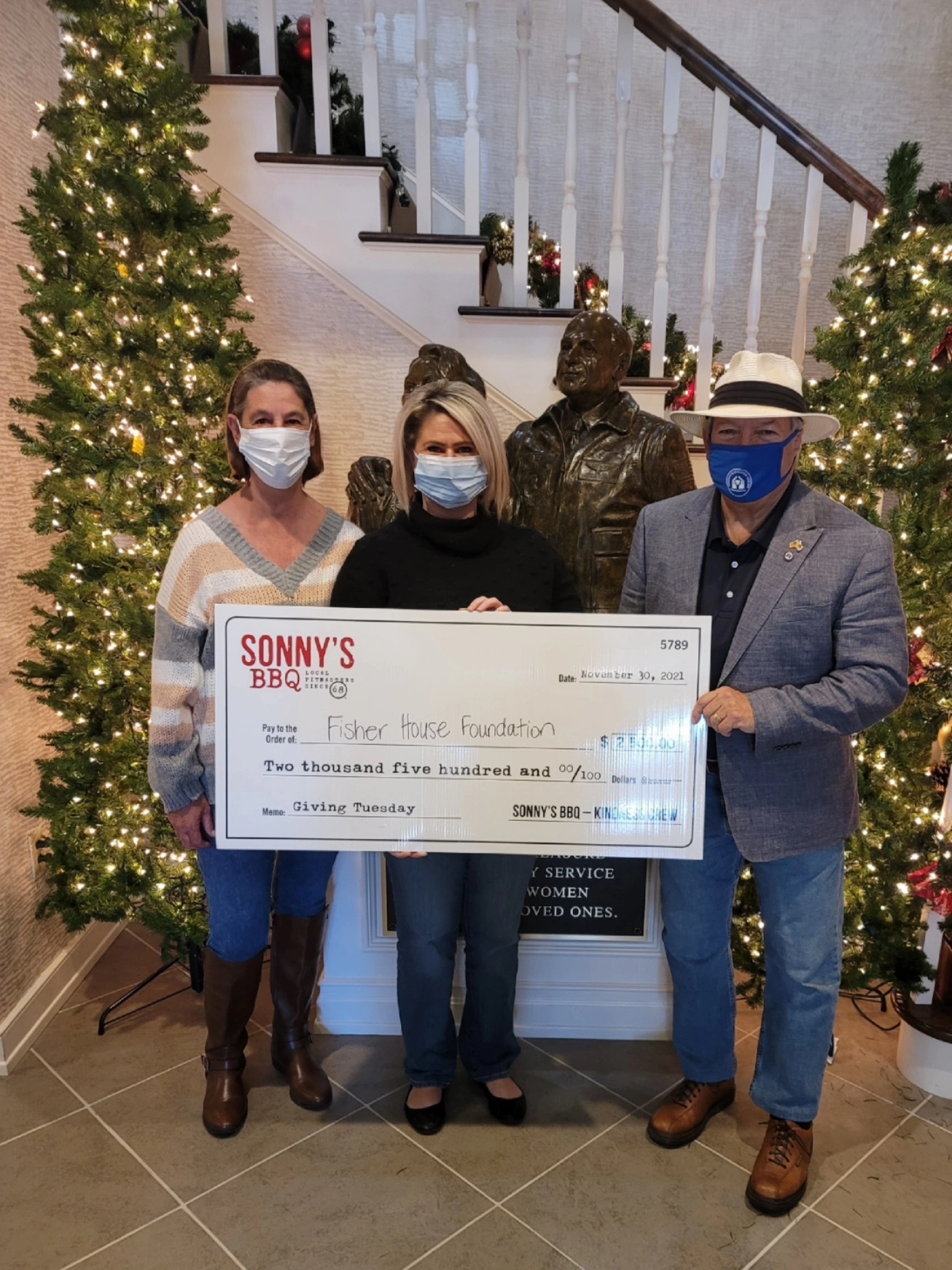 ---
"I will be donating to the Fisher House Foundation, of Gainesville, FL. My daddy, a Veteran, was diagnosed with Lymphoma and the Fisher House allowed us to stay with him during treatment. They provided accommodations, food, and a network to help him and our family through such a difficult time. Even though he passed 7 months later, we will always cherish what the Fisher House and VA did for my daddy. I hope others know that they are an incredible organization taking care of our Veterans and their families."
---
The Fisher House Foundation builds comfort homes where military & veteran families can stay free of charge, while a loved one is in the hospital.
---
Tina B.| Assistant Manager, Nicholasville, KY
---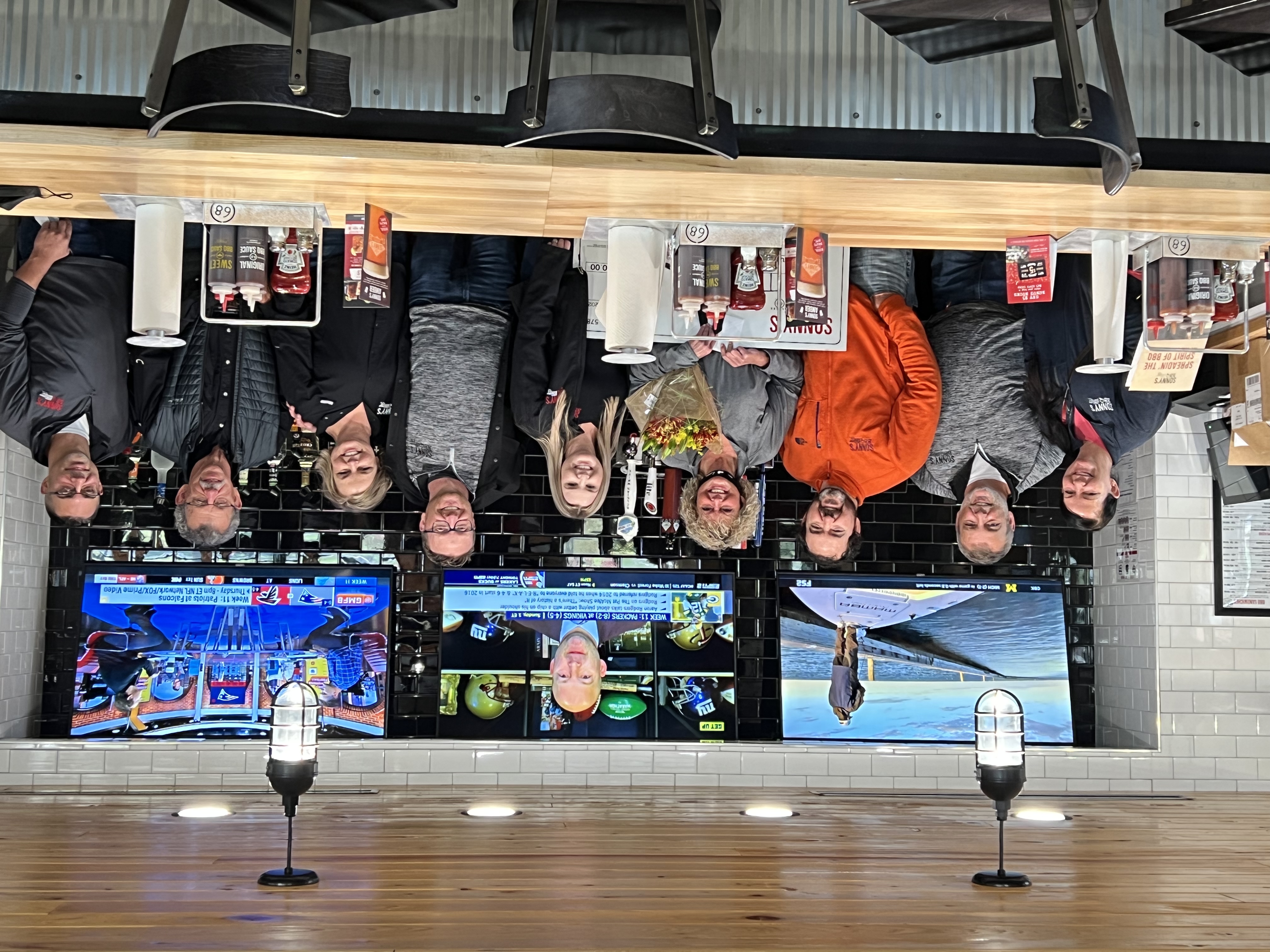 ---
Tina's passion for BBQ and caring for people is undeniable. She strives to make everyone around her smile and loves making the workplace a fun and safe environment. Tina adores her team and guests, as she considers them extended family. She takes the time to get to know each one of her team members and often sits down with them to hear their stories. She is passionate about finding local charities in need and giving back in any way she can through her job and in her free time. Around the holiday season, she leads a toy drive for the foster care children of Jessamine County.
---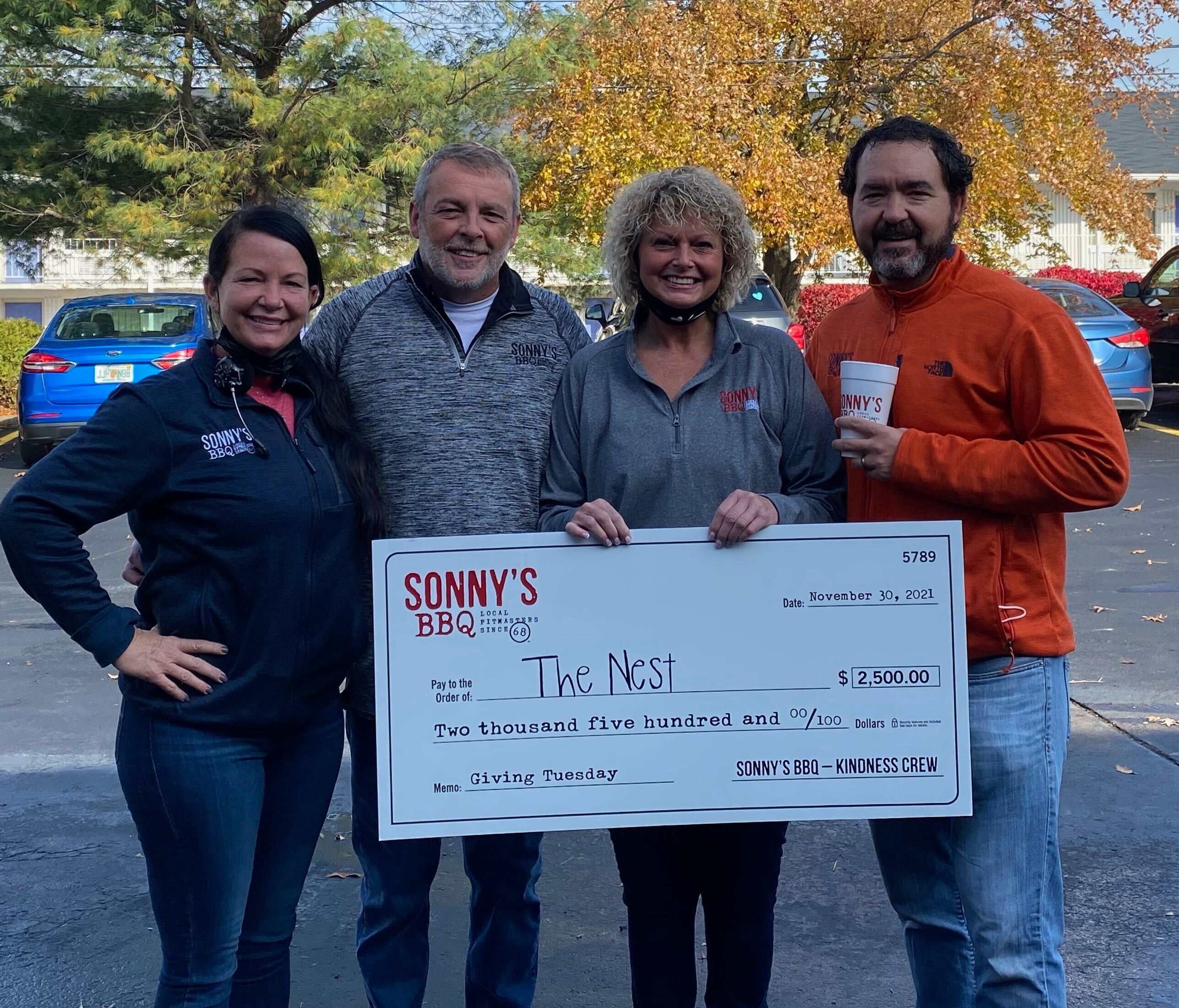 ---
"I chose the Nest because of the many things they do for women and children in the community. They provide shelter for those in need, as well as supplies and life skills. They teach classes about how to manage money or a bank account, further their education and so much more. This charity is special because of the kindness they share with anyone who comes to their door. This donation will provide food, diapers and other supplies that are so needed at this time."
---
The Nest is a safe and healing place for education, counseling, advocacy, and support. This foundation reaches thousands of individuals, parents, survivors, and children every year.  
---