A Gift for You to Celebrate Sonny's 90th Birthday
We're throwin' him the party, but you're gettin' the gifts.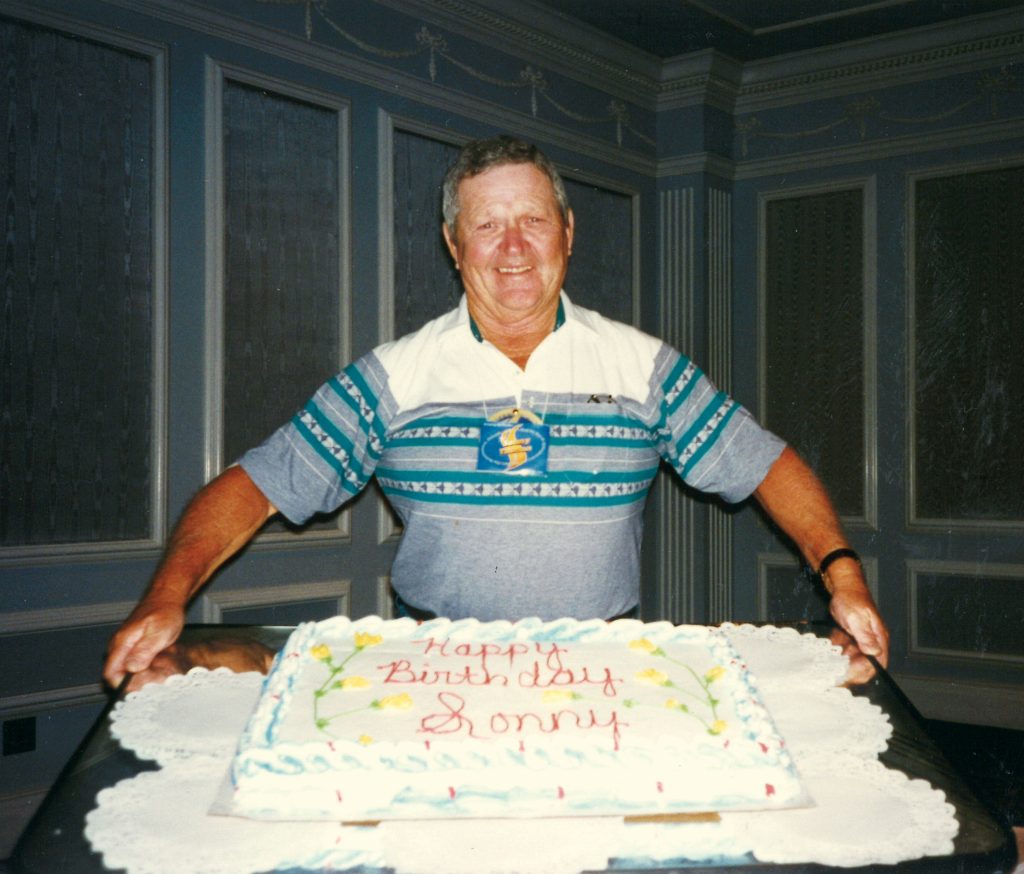 That's right, folks. We're celebratin' Sonny all month long, but you're invited to roll up your sleeves and dig in to some of his favorite fixin's.
In case you missed it, we got the party started on August 7 with our Signature Pork Favorites, served up at half price. Because what better way to honor the man who started it all than with the meat that made us famous?
On Wednesday, August 14, we're invitin' you back in on our founder's 90th birthday for $9.00 St. Louis Rib Dinners.* Enjoy a rack of our Sweet & Smokey or House Dry-Rubbed Ribs, plus two Sidekicks and your choice of bread.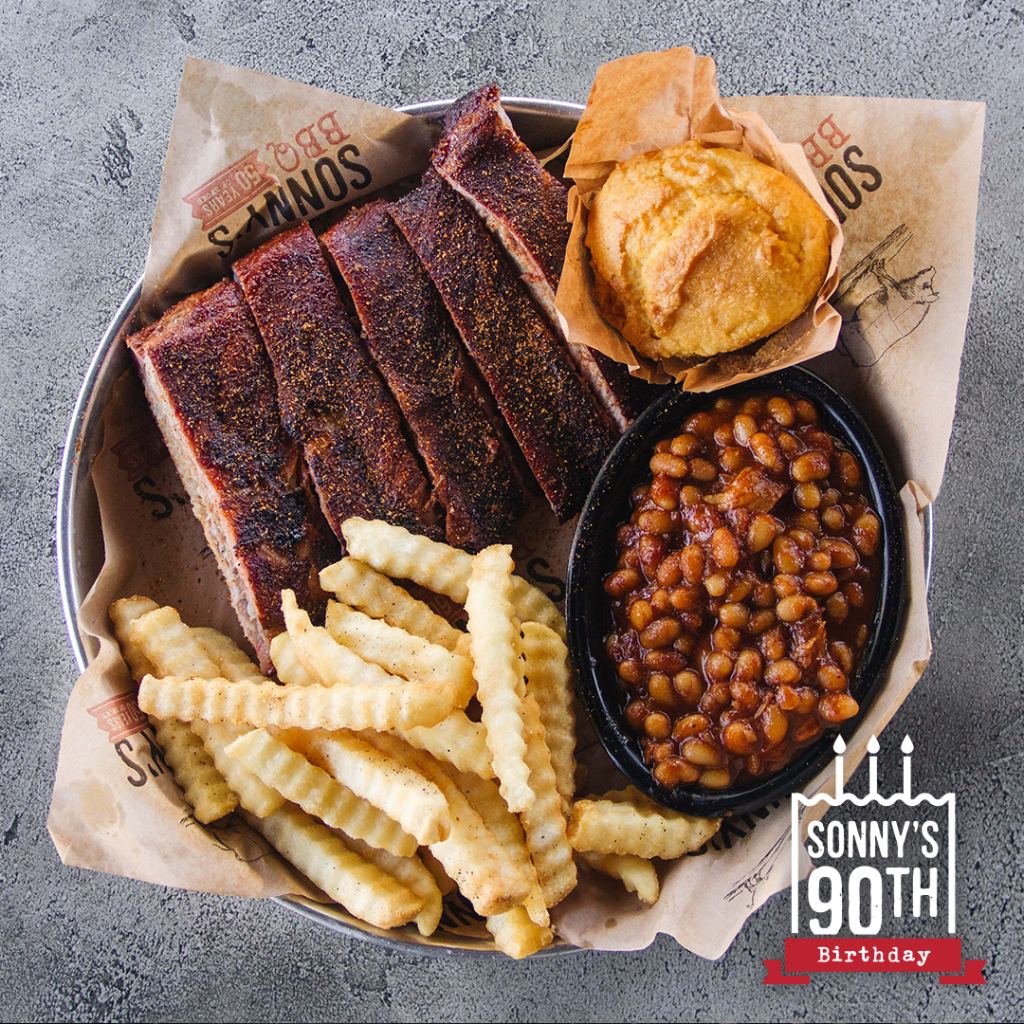 But that's not all. We're keepin' the celebration goin' through Wednesday, August 21, with $6.99 All-You-Can-Eat Chicken.* Sink your teeth into a true classic: endless Chicken plus two Sidekicks and bread. We'll bring 'em out from our pit to your plate 'til you say when.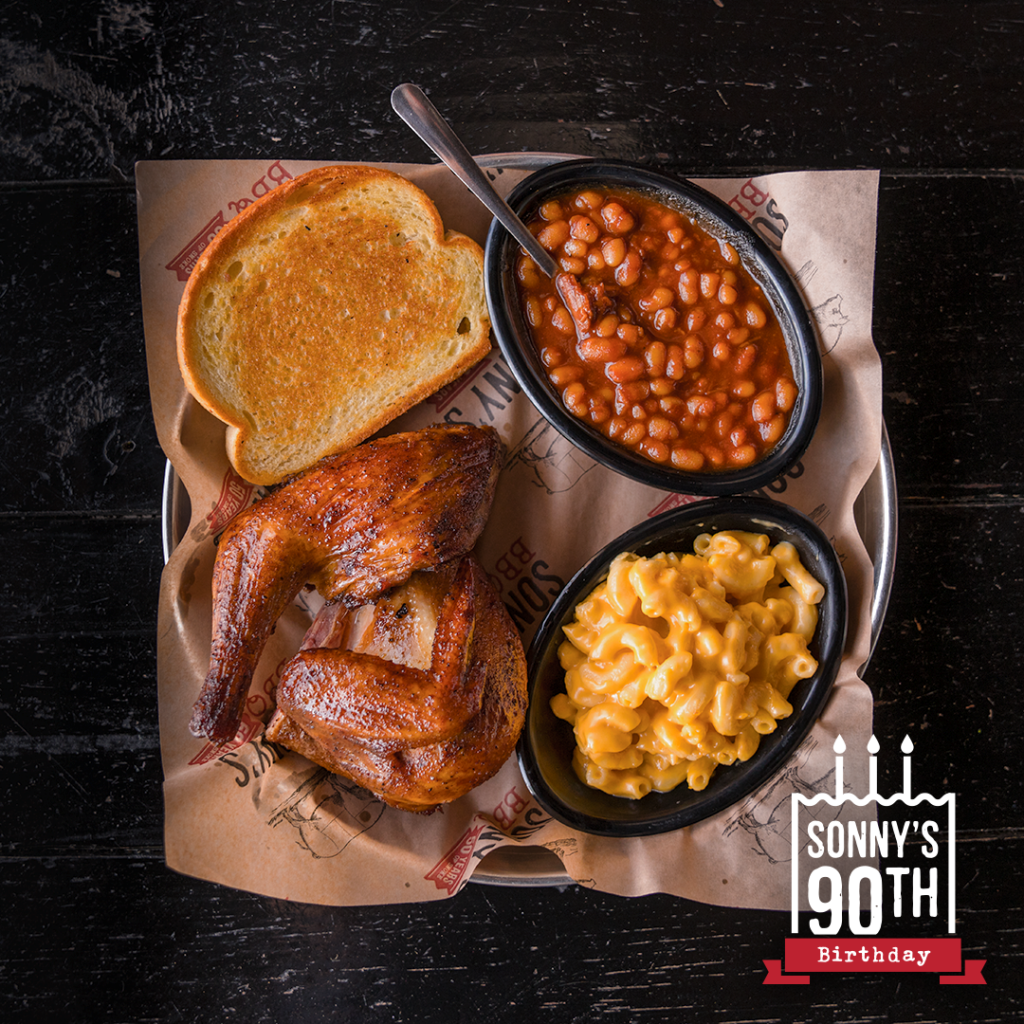 As if turnin' 90 wasn't a good enough reason to celebrate, we're givin' you 3 more. Here's to you, Sonny and many more years of servin' up your beloved craft of slow-smoked BBQ.
*Available for dine-in or to go. Excludes All-You-Can-Eat and Baby Back Ribs.
**Dine-in only.