50% Off Signature Pork Items – Way Back Wednesdays
Low and slow has been our best practice for 50 years now. That, and making our guests feel right at home each and every visit. In celebration of our Founder's Month, we're invitin' you back in for our third Way Back Wednesday Special of 50% Off Signature Pork Items.
We'll give you five reasons why you should c'mon by this Wednesday, 5/16 for one of our 4 Signature Pork Favorites.
A Pulled or Sliced Pork Dinner. The pork we just can't get enough of. Will you be orderin' yours pulled and piled high or sliced and stacked? You can't go wrong either way. 
A Pulled or Sliced Pork Sandwich. This is for the folks who aren't afraid of a little sauce on their fingers. The melt-in-your-mouth meat that made us famous sandwiched between two slices of garlic bread or a freshly toasted bun is yours for the savoring.
A St. Louis Rib Dinner. Get 'em Sweet & Smoky or House Dry-Rubbed. Served with two Sidekicks and garlic bread or homemade cornbread.
Decisions, decisions. We'll make it real easy on you. Our Pork 3 Ways is the answer. The mouthwaterin' trifecta includes our Pulled Pork, Sliced Pork and St. Louis Ribs.
The pork you love, for half the price.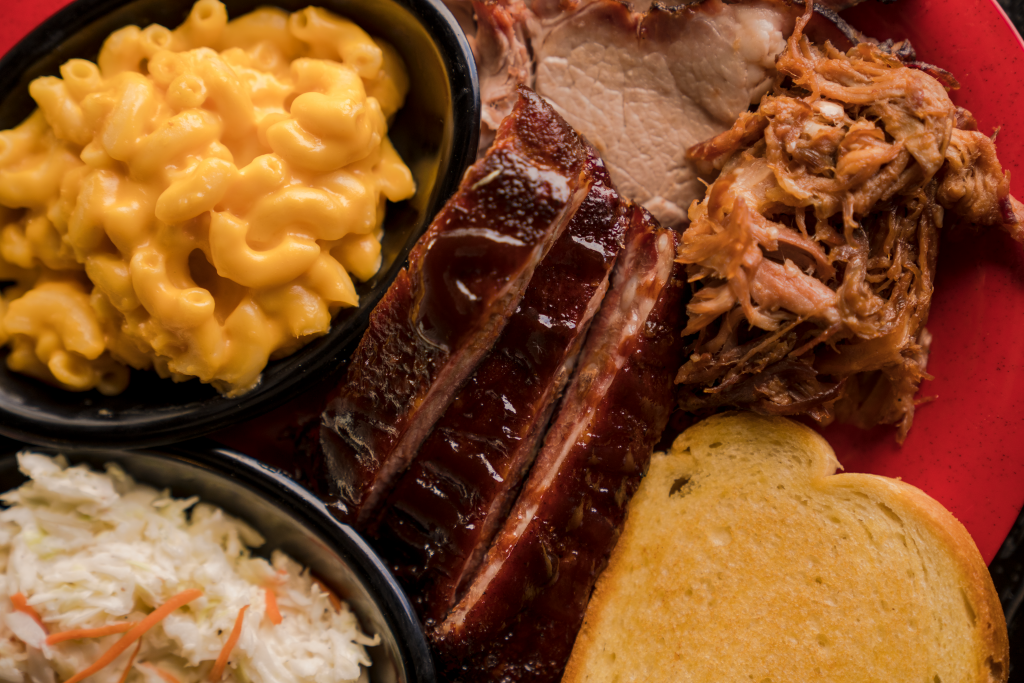 Enjoy our pulled or sliced pork dinners, pulled or sliced pork sandwiches, St. Louis Rib dinners and our famous Pork 3 Ways. We hope to see you real soon.
*Exclusions apply. Offer does not include All-You-Can-Eat menu items or Baby Back Ribs. Dine-in only.