4 Smokin' Holiday Gift Ideas from Sonny's
The holiday season is here, and that means a few things: delicious food, gatherin' with family, and of course, gifts. Whether you've got an aspiring Sonny's Pitmaster in your family, or you know someone who's big on our BBQ, rest assured, we've got some gift ideas to help you check off your shopping list.
---
---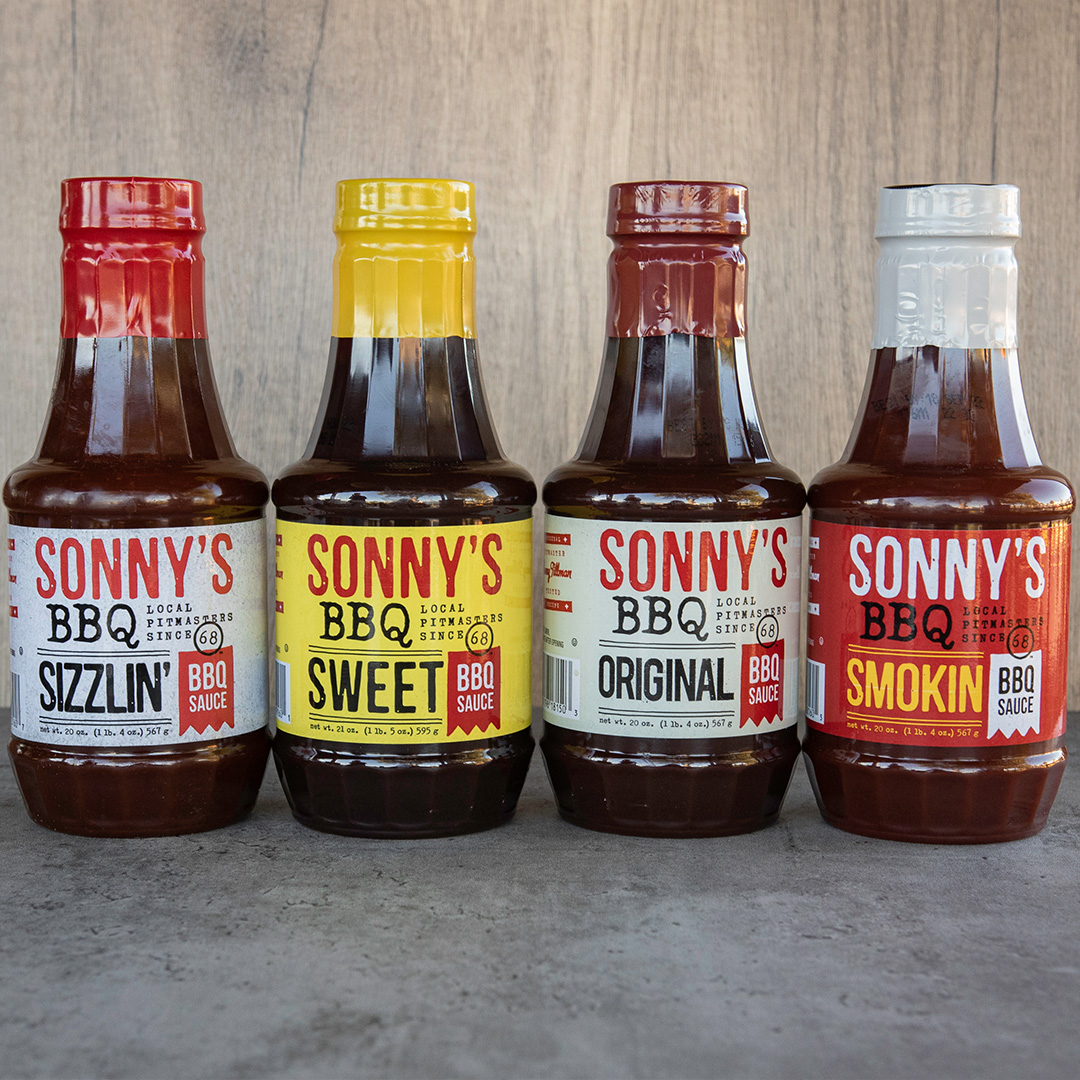 ---
This one is a no-brainer. You know it, you love it, and it sure is a great stocking stuffer. We've got BBQ sauce for every taste, from Sweet to Sizzlin', and you're sure to find something for everyone on your list. Also, many of you have been asking, and yes, you can now order our Mustard BBQ Sauce online. This favorite is slathered over our Sweet Carolina, and can now be yours. Also, we can't forget our Dry Rub, which is also great for any big-time grillers in your life.
---
---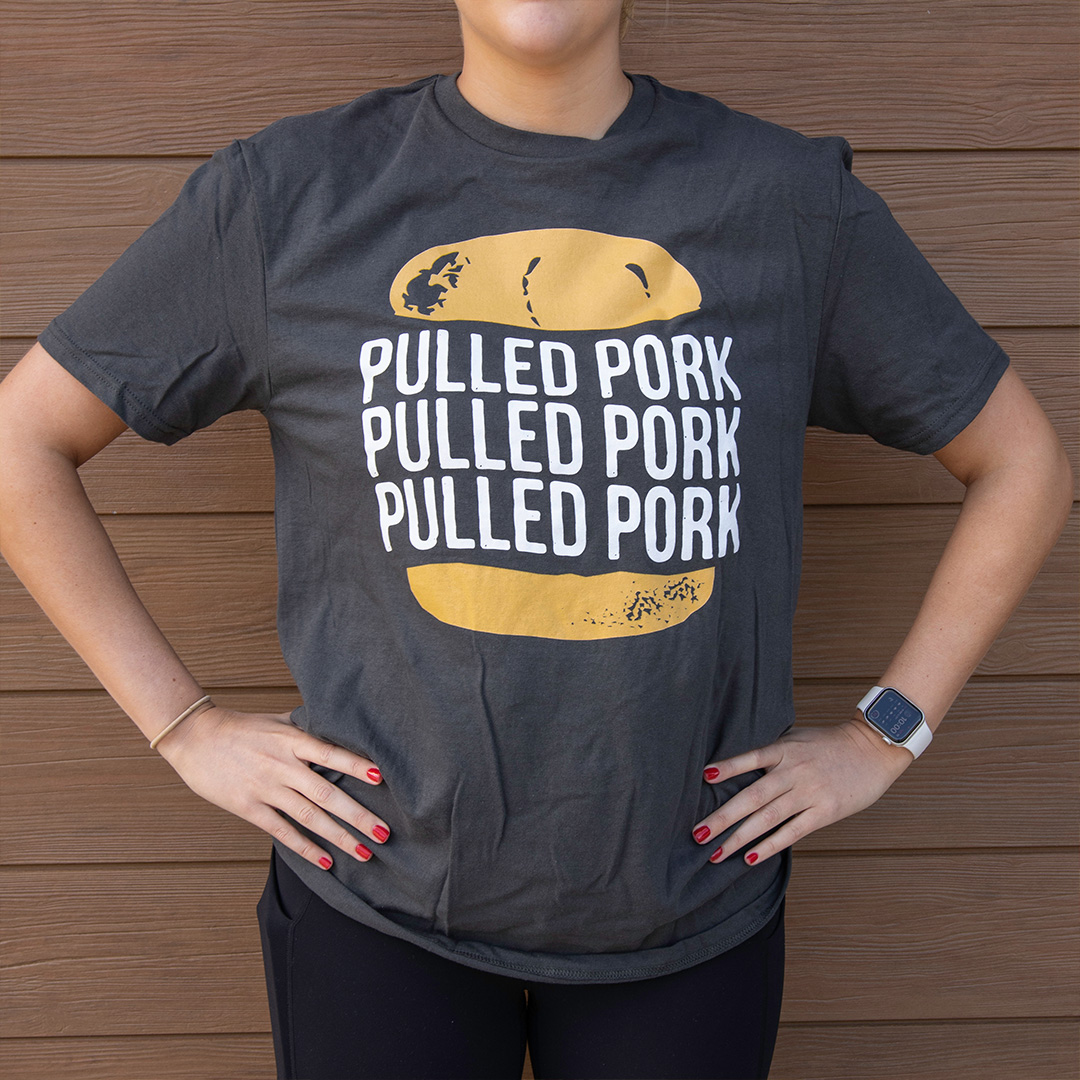 ---
Nothin' like showin' off your Sonny's pride. From swag celebratin' our 50 years of slow-smokin' to shirts with a '68 state of mind, we've got plenty of sweet designs for you to browse through. One of our newest additions, our National Pulled Pork Day shirt is a fan favorite, and the perfect way to profess your Pulled Pork pride.
---
---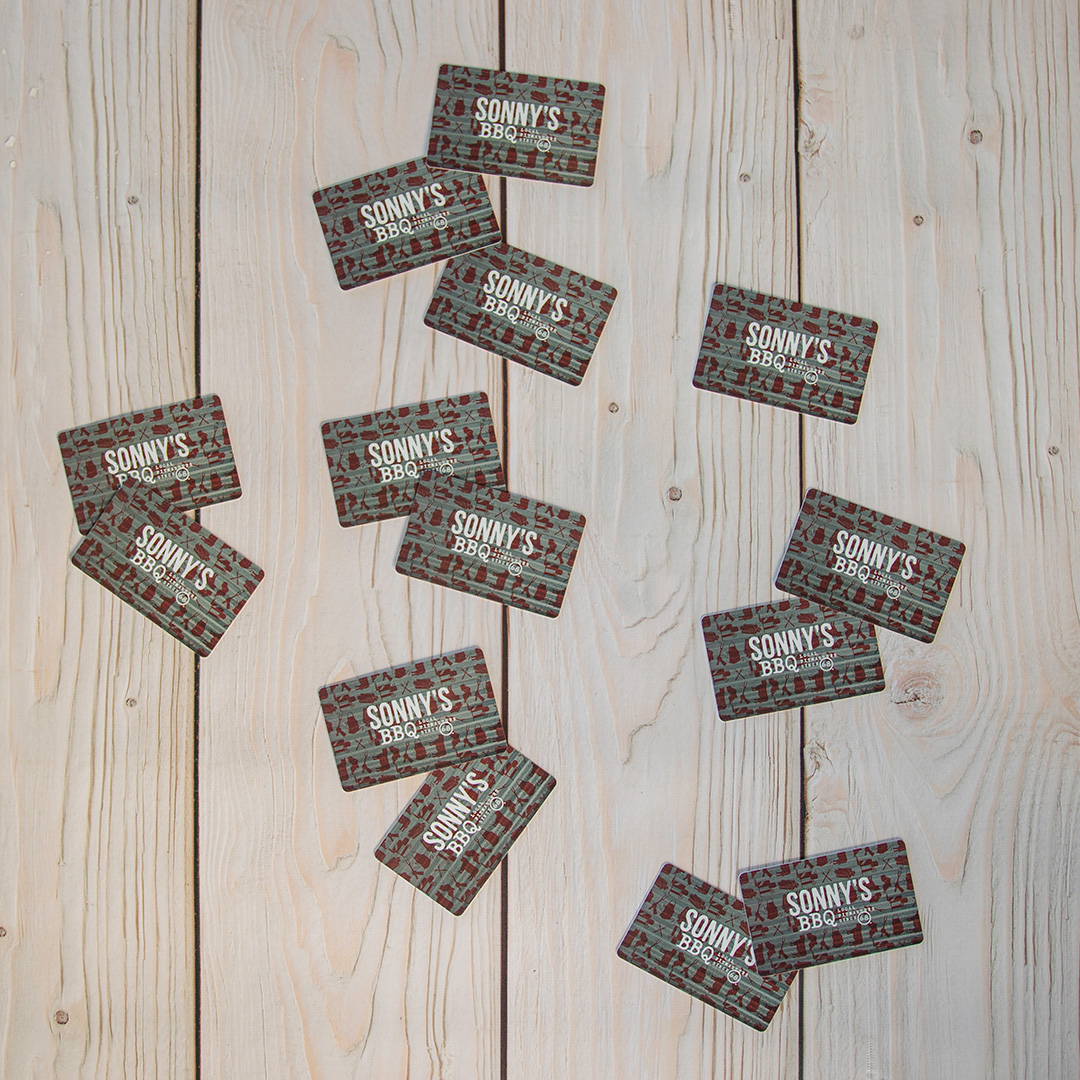 ---
Some would say gift cards are for the lazy bunch, but we don't think that's true. You care enough to know that the person loves Sonny's BBQ, and gettin' them a gift card is a prime way to show how much you care. If you'd like to pick up a physical gift card, ask your server the next time you stop into Sonny's. You can also opt for an e-gift card, and choose when it will send! That means on Christmas morning, it can land right in their inbox. Now that's a smokin' gift.
---
---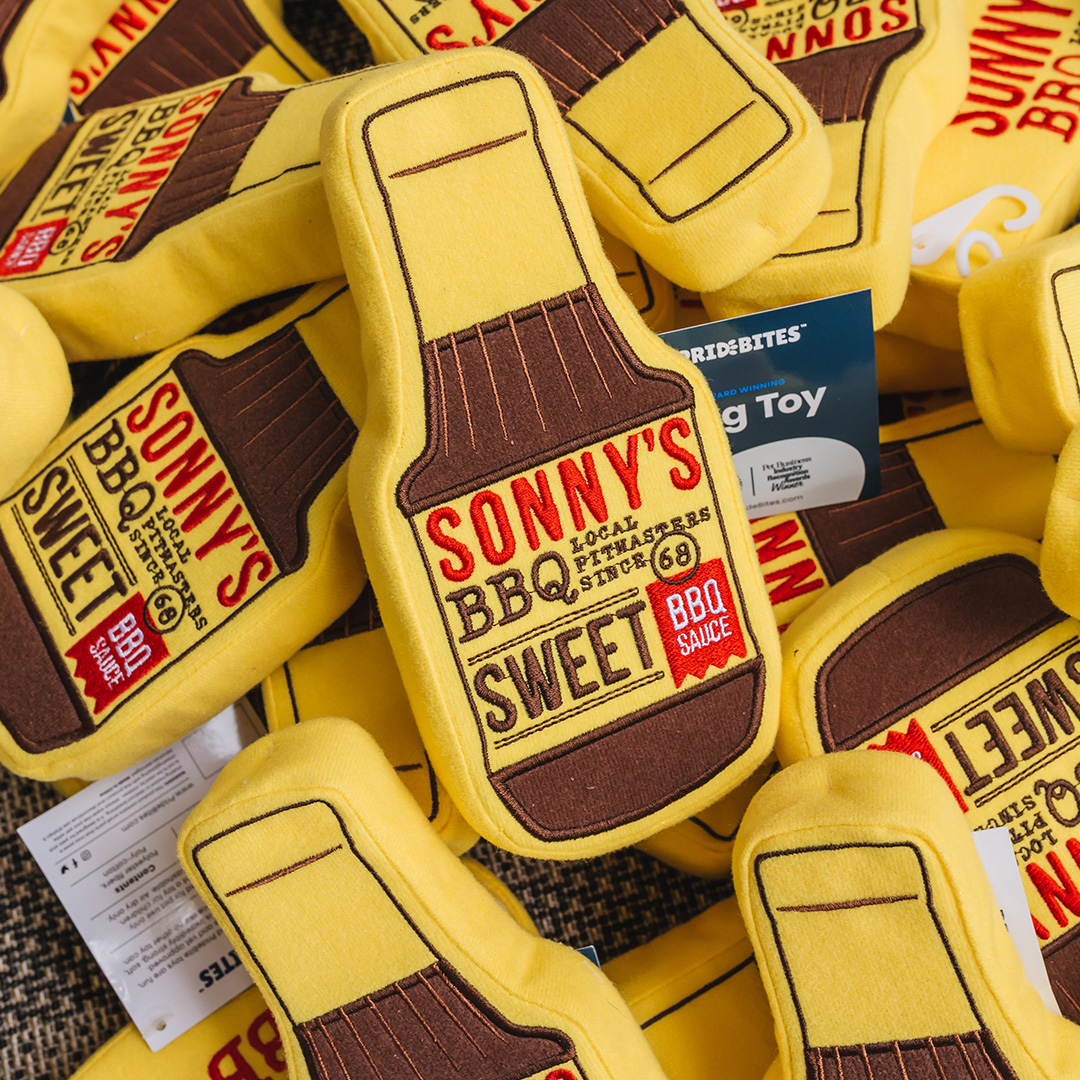 ---
You can't forget about your furry friends this holiday season. So instead of an outfit they may not like, how about a Sweet surprise? Each toy is styled after our famous Sweet BBQ Sauce bottles, and yes, they squeak. We've tested them with some of our own pets, and trust us when we say, they're sure to get those tails waggin'.
---
A Perfect Pick Straight From our Pit
---
From sauces to swag, there's plenty to pick from here. Head to our website to start fillin' your cart, and you'll have all of your gifts just in time for the big day. As always, we're wishin' you a smokin' and sweet holiday season.