3 Ways to Celebrate Mother's Day with BBQ
All moms deserve a little something sweet on Mother's Day. That goes without saying. However, you don't need to rush to the florist to find that perfect bouquet or speed to the grocery store, only to forget her favorite kind of candy in the aisles.
---
Let those troubles stay in the past. We're here to share some ideas that will give mom a moment she won't forget.
---
Before we get underway, we get this may be a lot to remember. So, to help you out, we've split our ideas into three easy-to-remember categories: Smokin, Sizzlin' and Sweet. Now, let's open up the smoker and get started!
---
Smokin – Create a BBQ Bundle Full of Mom's Favorites
---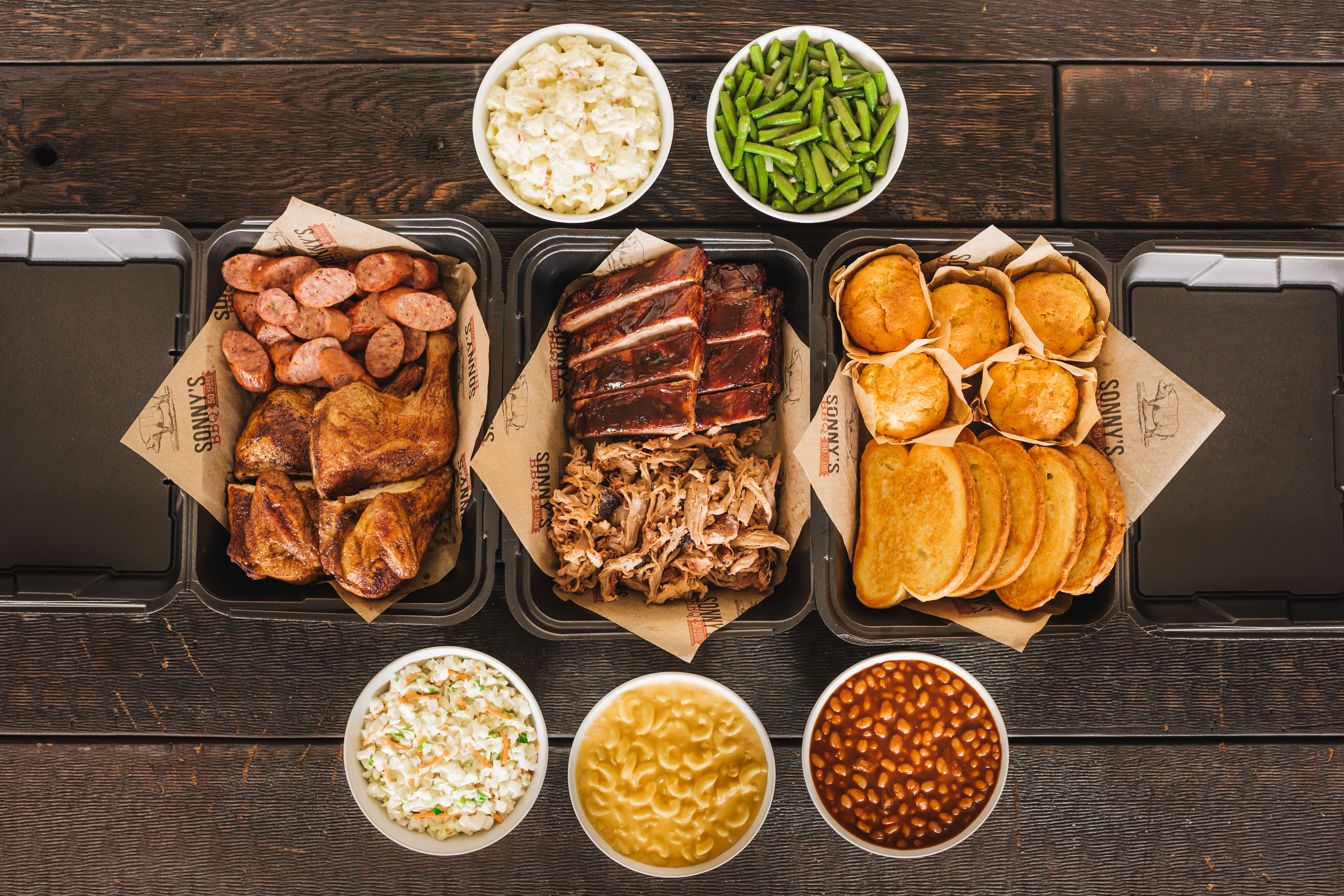 ---
Let Mom be the star, as she creates her own BBQ Bundle! The process begins on OrderSonnys.com, where you'll put in your information. This includes whether you want to pick up your feast, or have it delivered right to your door!
---
Next, find the "Family Meals" option, and choose the number of meats you need. Planning a small get-together on Mother's Day? Go with the two-meat option. There will be plenty of BBQ to pass around.
---
Then, give Mom the reigns.
---
Have her select her favorite meats like our savory Pulled Pork and our delicious Sweet & Smokey Ribs. Then, it's time to pick the sidekicks! The possibilities are plentiful, from our crisp and refreshing homemade Coleslaw to our always comforting Mac & Cheese. Finally, have her choose her bread option, either golden Cornbread or crispy Garlic Bread.
---
And you're done! A feast full of Mom's favorites will be on its way.
---
But what if you're lookin' to creating something sizzlin' at home?
---
Sizzlin' – Turn Up the Heat with our Mother's Day Recipe
---
You'll need to fire up the grill for this delicious treat: Grilled Peaches. Here's a step-by-step guide:
Make the glaze by combining the following

1 Stick of Melted Butter
1/4 Cup of Brown Sugar
1 Teaspoon of Cloves

Cut each peach in half, while removing the pit and laying each in a pan
Brush each half in glaze
Heat your grill to 350 degrees

Oil your grates to make sure your peaches don't stick

Place peach halves on grill cut side down
Flip and brush peaches every minute for 4 minutes
Enjoy!
---
---
Check out the video above to watch Pitmaster Shannon Snell bring this recipe to life! Be sure to break out the ice cream to really savor the flavor. We're certain many moms will like this dessert à la Mode.
---
If you're really set on getting Mom a physical gift, we've got some ideas!
---
Sweet – Share some Sonny's BBQ Swag
---
On shop.sonnysbbq.com, you can find plenty of solid options for a Mother's Day surprise!
---
Lookin' for a two-in-one idea with special meaning? Buy a small bottle of Sweet BBQ Sauce, and include your own special note to remind Mom just how sweet she is.
---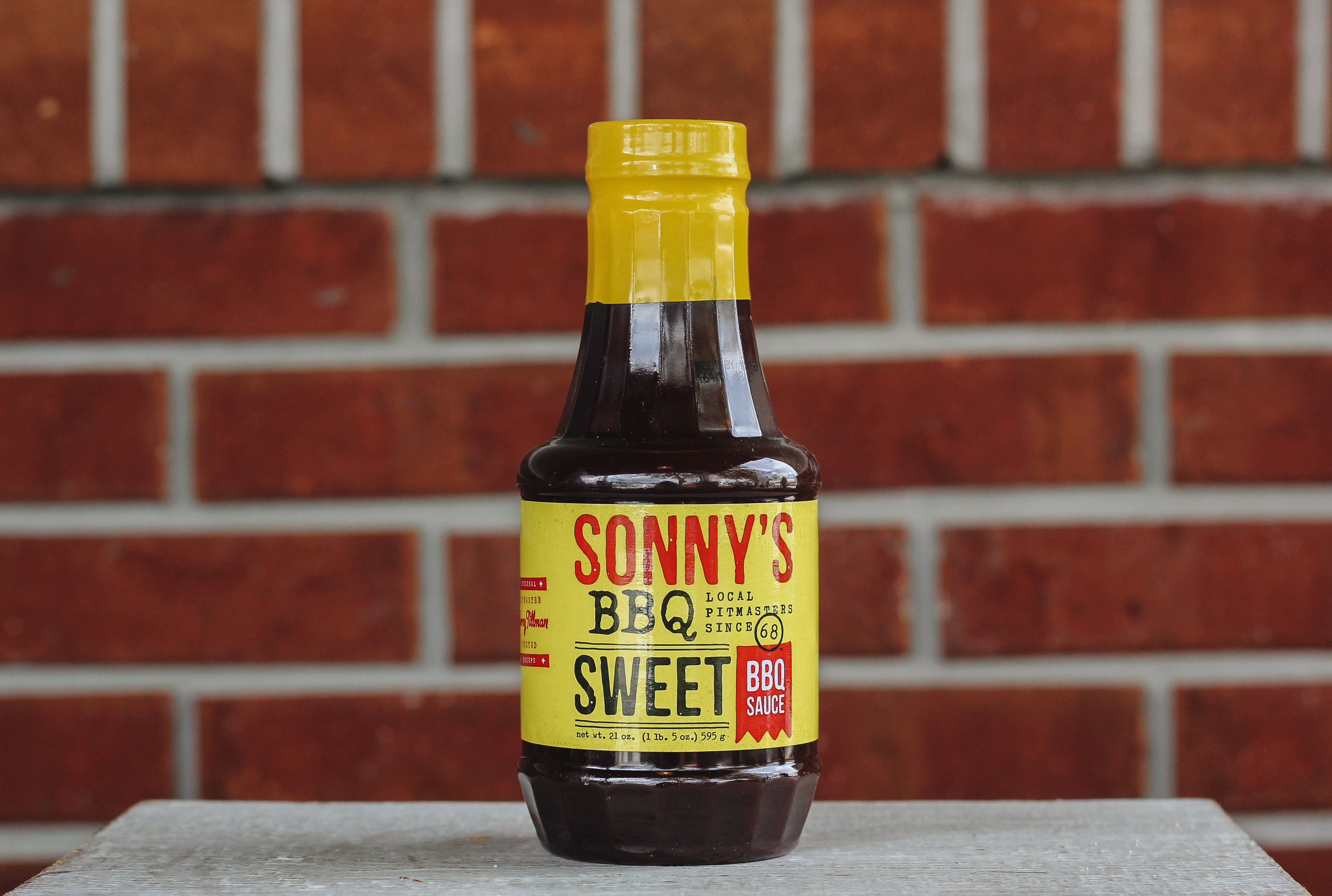 ---
Does your mother love Sonny's? Get her a shirt! We have plenty of styles available, including some featuring the classic "Sonny man" logo!
---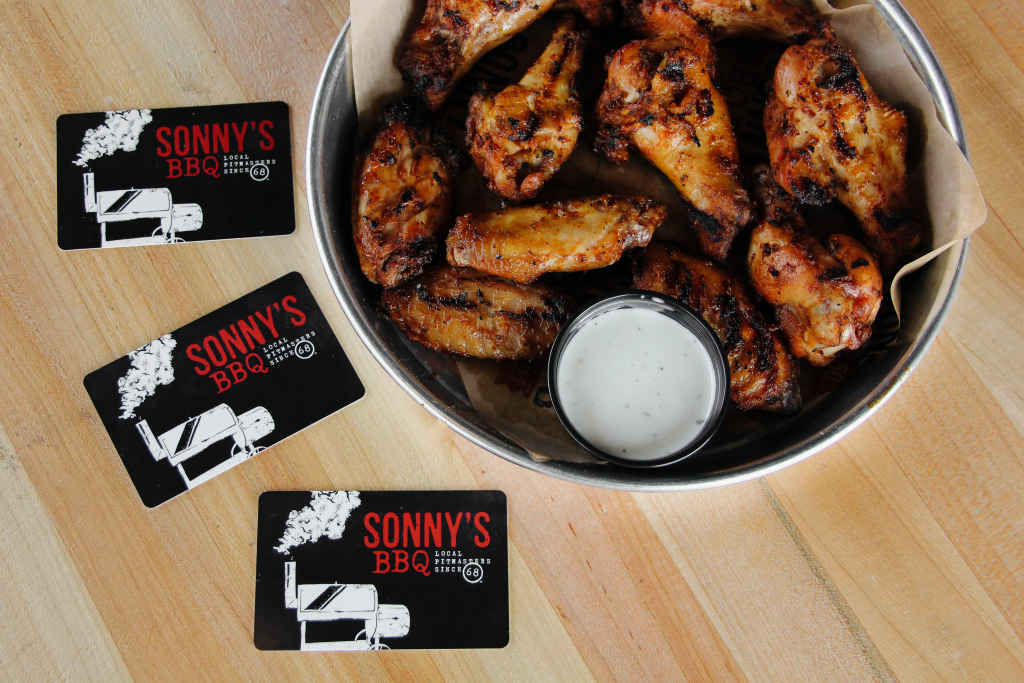 ---
Finally, trust us, there's no shame in the gift card game! Mom will love being able to get her favorite BBQ on her own time! It's the thought that counts, and it's another way for her to enjoy her favorites from Sonny's.
---
Make it Original for Mother's Day
---
Remember, you can also bring Mom to your nearest Sonny's BBQ! We'd love to celebrate her with your family and make her feel special.
---
Whatever you choose, we hope you find a way to bring some originality to Mother's Day this year, and we hope all of you moms out there have a very sweet day.