Recipe: 3 Little Pigs in a Blanket
When you need a quick and simple appetizer, Pitmaster Jesse James Carter has got you covered with his 3 Little Pigs in a Blanket recipe.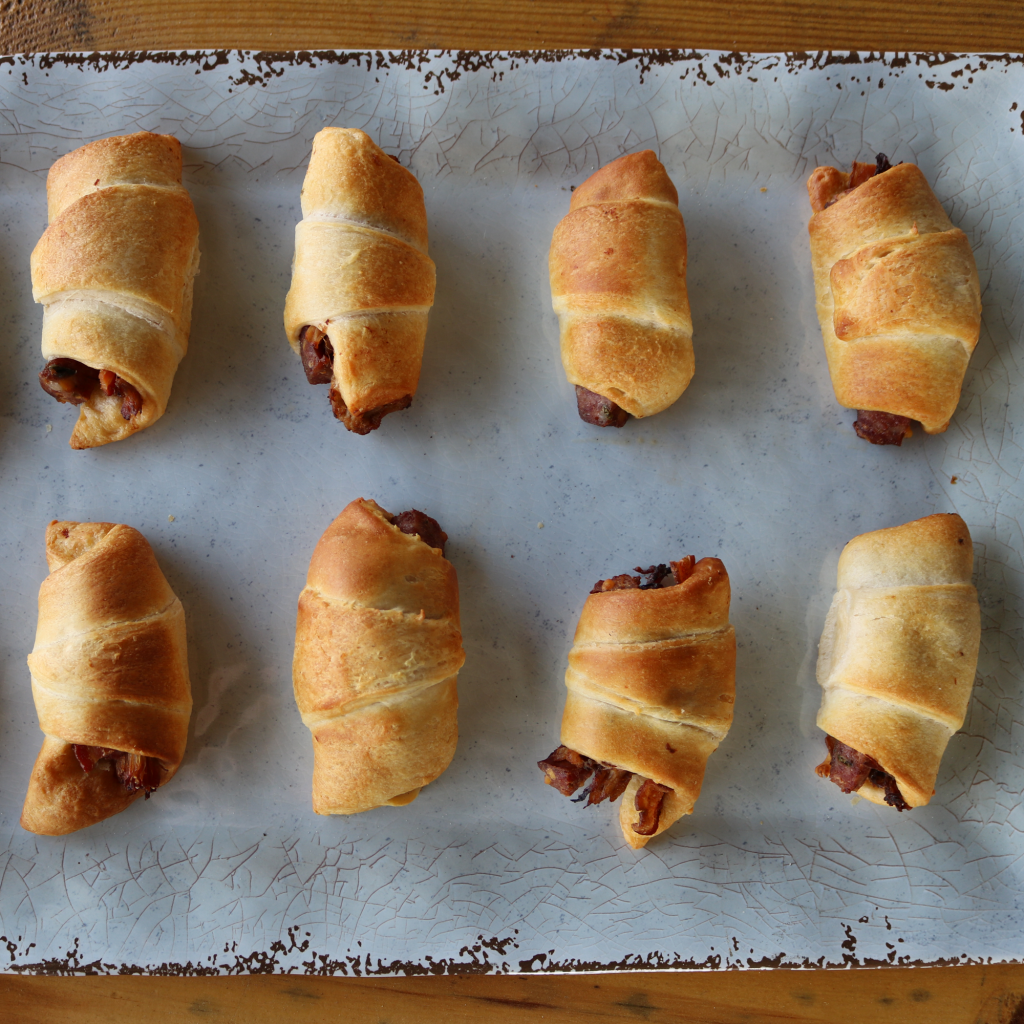 You Will Need:
2 tubes of Crescent Rolls

 

4 Jalapeño Cheddar Hot Links

 

1/2 

lb

of Pulled Pork

 

6 pieces of bacon

 

Sonny's Sweet sauce

 

Sonny's Mustard sauce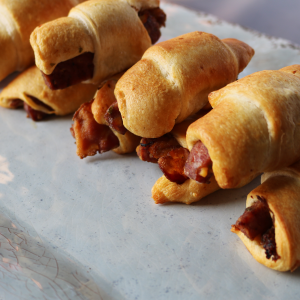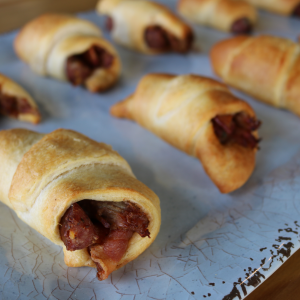 Directions
Cut cooked hot links into quarters by cutting in half, then cutting in half again long ways. 

 

Cut cooked bacon into thirds. 

 

Wrap 1 piece of sausage, pinch of pulled pork, and 1 piece of bacon in section of crescent roll. 

 

Repeat until all ingredients have been used.

 

Bake in oven at 350 degrees for 10 mins. 

 

Mix the Sonny's Sweet and Mustard sauce together half and half to make the perfect dipping sauce.

Enjoy!
Tryin' this at home? Share a photo of your 3 Little Pigs in a Blanket with us on social using #SonnysBBQ for the chance to be featured.